Last Updated on May 15, 2021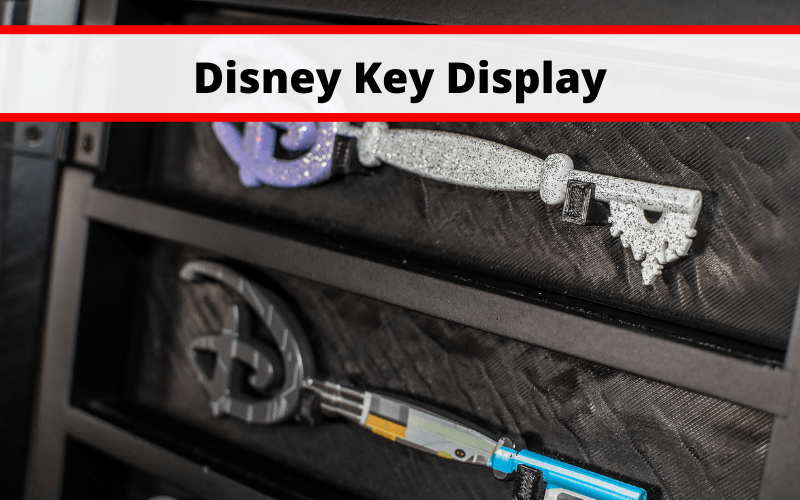 Disney Store Key Displays vary in there designs. We have a solution for your key display needs, a coin display insert.
Disney has been releasing their commemorative keys on a semi-regular basis and COVID has been no exception. Since we we started collecting our keys, we have amassed 12+ keys and had no effective way to display them.
After our latest purchase of Disney Collectible keys, we knew that something needed to be done with our Disney keys to make sure they wouldn't be lost on the bookshelf or end up in a dusty drawer. A great Disney hack; 3D printed key holder inserts that can be inserted into a coin display case. We also found a few fun hacks for Funko pops and Disney Ears Headbands.
This post may contain affiliate links.
To which I earn a small commission, at zero cost to you!
Find more info in our
Privacy Policy
.
Our Disney key holder solution is now available on Etsy.
Coin Display for Collectible Keys
Displaying your Disney collectible keys with a coin display case looks so good, we love the coin display cases from Michaels Stores or Online.
Considering how small the keys are, it's hard to justify anything larger. There are images on Pinterest of using a single square frame per key, in order to keep the tags attached however with many keys that is just to much real estate to part with.
Besides, if my wall is covered in keys, where will I display my ears?
Michaels has a store brand coin holder that can be upgraded for Disney Store keys with some simple 3D Printed key holders on Etsy.
Something great to consider Michaels sells this coin holder in packs of 1 or bulk packs of 8. For the long-time collector with many keys, an upgrade is that much easier, with a bulk coin display case purchase.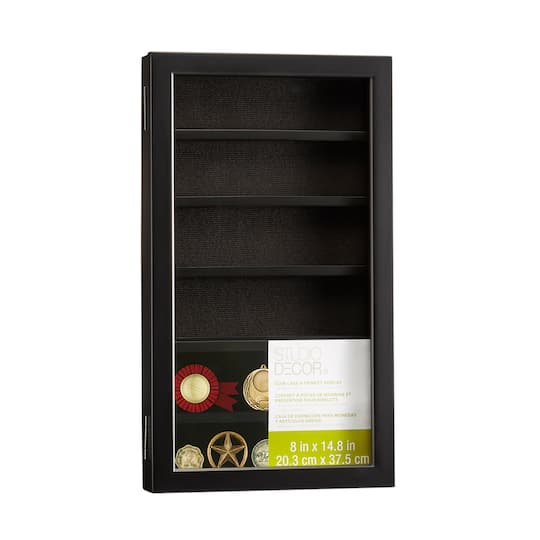 Coin Display Case By Studio Decor | Michaels
Collectible Key Display Case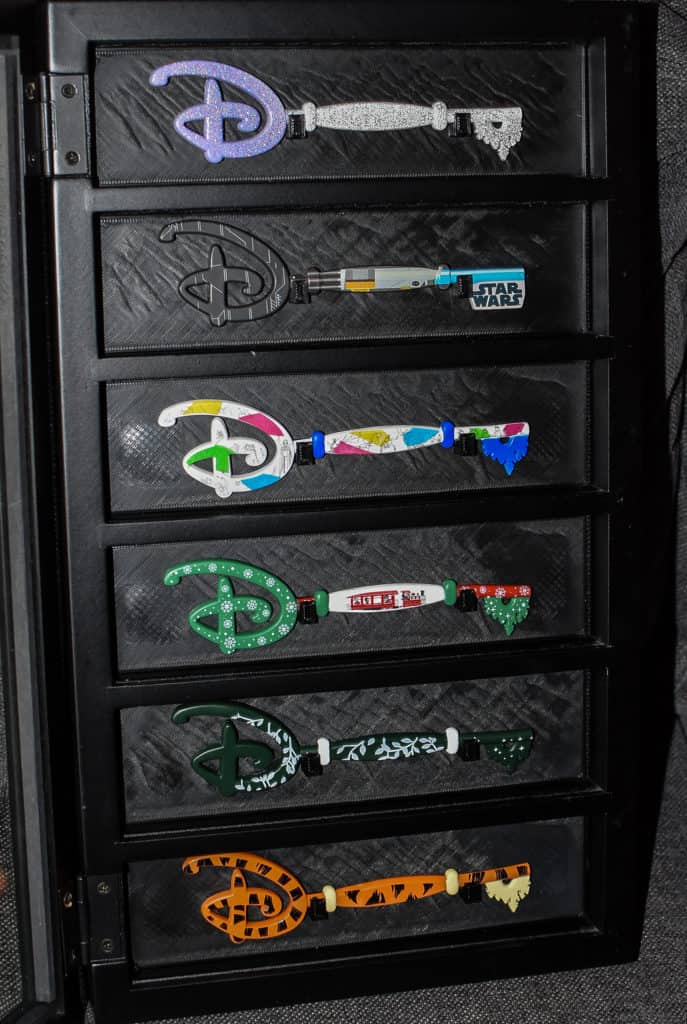 Disney Store Key Holder Plate
After searching 3D printing sites like Thingiverse for solutions to our Disney key holder requirements we quickly realized we needed to designed a Disney key holder insert that fit the needs of Disney key collectors.
Our key holder solution is now available on Etsy have a look.
This key holder is designed to fit inside the Coin Display Case by Studio Décor available from Michaels. Each space in the Display Case is not identical, so the plate has been designed to fit every slot giving them a universal fit.
The collectable tags that came with your key don't fit into the display case and can be tucked behind the key holder if desired. We simply removed the tag and stored them in a high-quality envelope, until the day we decide to sell them.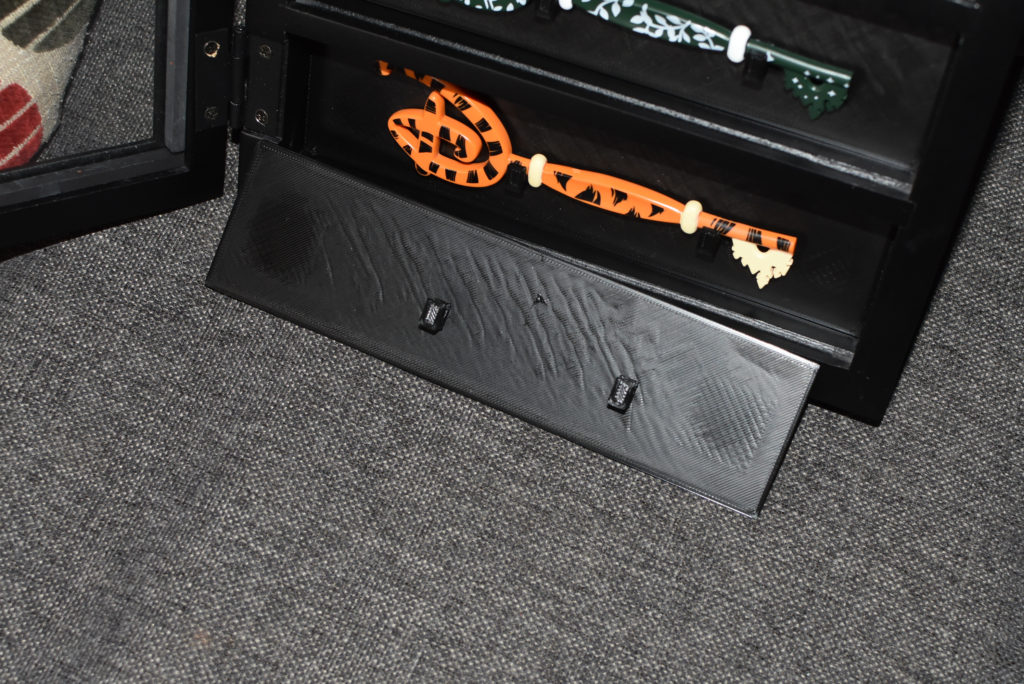 It's a straightforward design; room for the neck and the tail end of the key to fit nicely.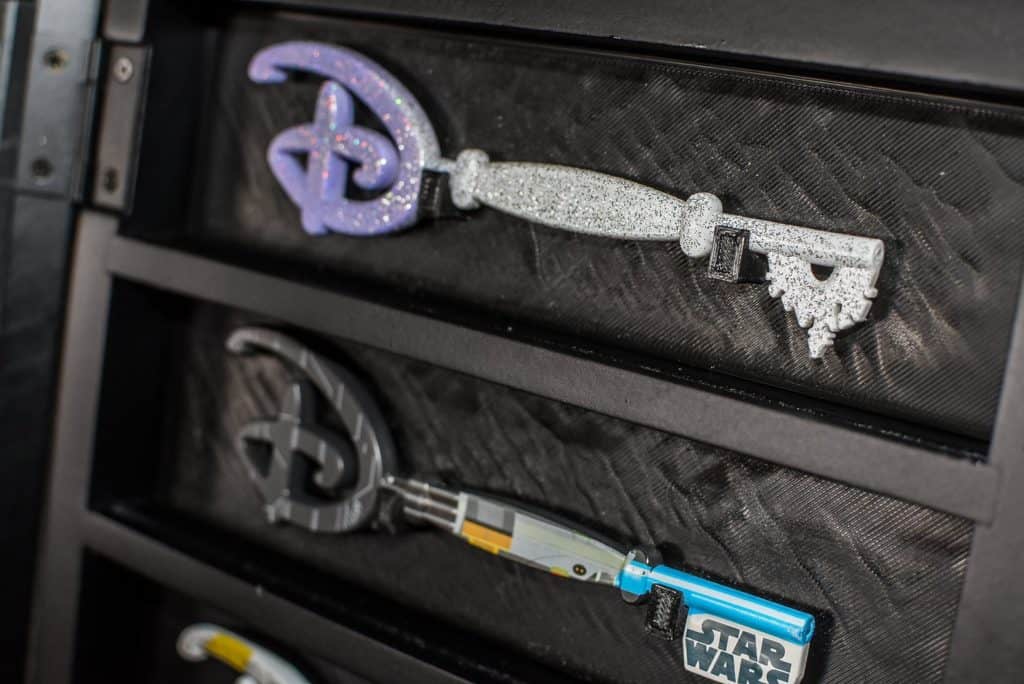 We do suggest adhering the keyholder to the display case. The keys are snug enough in the key holder that they shouldn't move if the case were jostled, but the holder can pop out of its spot if not secured. We recommend double-sided fabric tape.
Check out our ETSY store to purchase the key holder coin display inserts.
Let us know what you think of this in the comments below.
Your Thoughts...
Please share your thoughts in the comments or reach out on social media...We would love to hear from you.
Follow Mouse Travel Matters for Disney Parks news, the latest info and park insights, follow MTM on Twitter, Facebook, and Instagram.
You May Also Like…
WHAT'S HAPPENING AT YOUR LOCAL DISNEY STORE
MAKE A DISNEY THEMED FRIENDSHIP BRACELET
PRINTABLE DISNEY GUESS WHO SAID IT TRIVIA GAME
HOW TO MAKE MICKEY WAFFLES AT HOME