Last Updated on July 28, 2019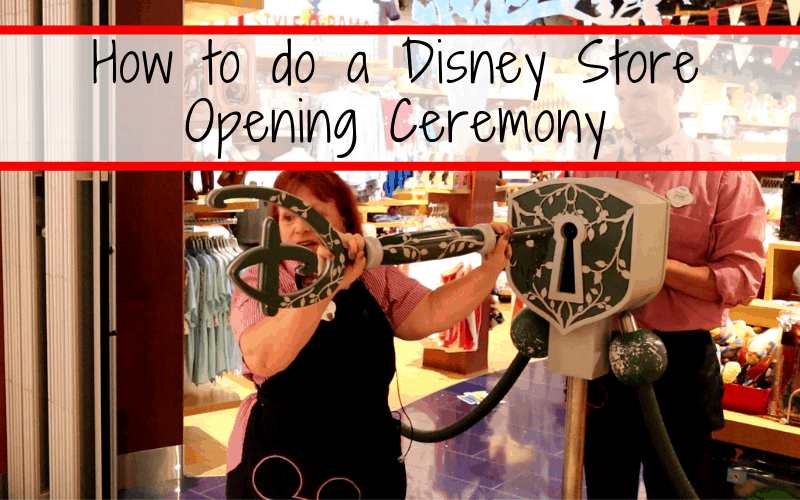 We needed something to build their Disney spirits and escape the summer heatwave. Check out how we did a Disney Store opening ceremony, and you could receive a commemorative key!
The kids haven't been to Disney since our last visit to Disneyland Paris. It is a few more months till we head down to Walt Disney World so the Disney-blues have set in.
How to do a Disney Store Opening Ceremony
Every morning the Disney Store opens with a big rope drop. They have a large lock of sorts on a pole where the ropes are attached. The first person in line when the store opens gets to take that huge key and "open" the store.
With the help of a cast member, you turn the big Disney key in the lock to officially 'open' the store, and you are given a commemorative miniature of the same key as a gift.
You do have to be the one to open the store in order to get the key, as they have to account for every key they give out, and so can't give out any extra.
Who can do a Disney Store Opening Ceremony?
Technically, anyone can.
In the interest of fairness, however, children do come first. So even if you have been waiting since the crack of dawn, if a child appears moments before the store opens, the Cast Member will likely choose the child to open the store over the adult sans-child. Or so I have heard.
Term time is probably your best chance to open a store without being bumped. Sundays also seem to be a great time to go with the children, since most families have better things to do than wait in line at a Disney store on a Sunday morning.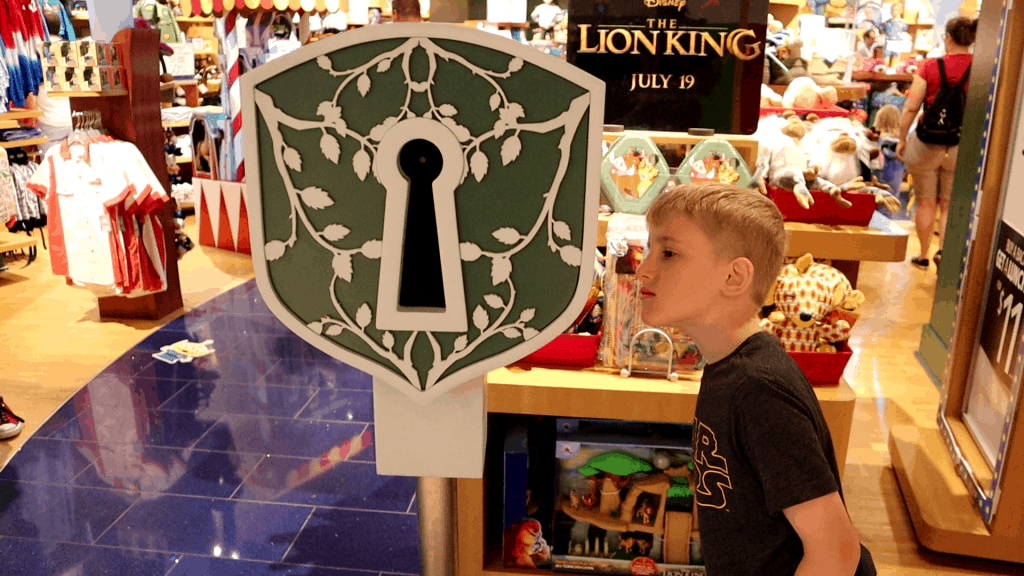 See Ya Real Soon!
I hope it's given you all the information you need to take part in a Disney store opening ceremony yourself! This was such a fun experience and a great way to infuse a bit of Disney magic into our day.
You May Also Like…