Last Updated on February 6, 2020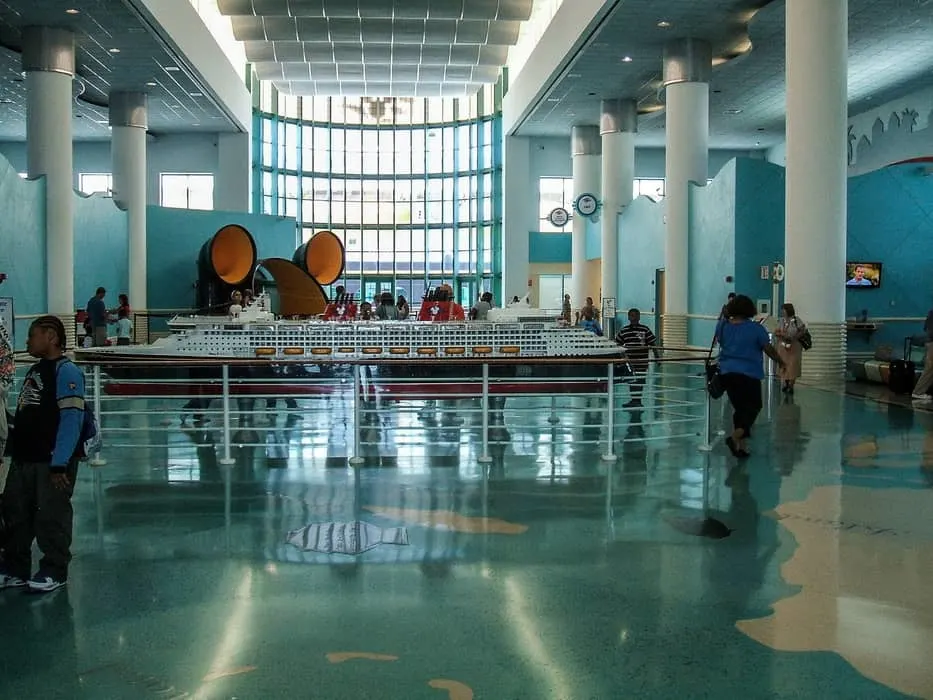 There are some important steps that should be taken in order to have an enjoyable and stress-free Disney Cruise Line disembarkation in Port Canaveral.
Part of that planning includes, how you are going to leave the cruise after your holiday is over, foreshadowing the end to fun sucks, but is super important.
Here we will detail a well-planned disembarkation process for your Disney Cruise vacation.
This post may contain affiliate links.
To which I earn a small commission, at zero cost to you!
Find more info in our
Privacy Policy
.
Making Debarkation Day Stressless
On the last full day of your cruise, there will be a video showing on one of the TV channels that spells out (in major detail) the disembarkation process.
In this video, the cruise director details everything you need to know. They play this on a loop, all day for your convenience, so you will definitely be able to find the information that interests you.
Choose a Flight Time That's Right for You
The last piece of the puzzle in making Debarkation Day go smoothly is your travel home. For passengers that are flying home that day, Disney Cruise Line recommends that you not book a flight earlier than 11:30 am. This will give you enough time to exit the ship, clear customs and make your way to the airport.
Because there are other guests boarding soon after you, and your fellow passengers debark, Disney wants everyone off as soon as possible so linger onboard is not an option. Don't count on last-minute photo Ops, as it is a busy time for the ship.
Remember many airlines won't allow you to check in until 4 hours (sometimes even 2 hours) before your flight departure time. Plan accordingly.
Disembarkation Information Letter
The night before you disembark is typically Pirate night onboard Disney Cruise Line ships. This is when your Stateroom Attendant will bring your disembarkation information letter. This is personalized to your holiday; including luggage tags, Magical Express information and anything else you will need to know in order to have a smooth transition from the ship.
Character Luggage Tags
Along with your disembarkation information letter, you will receive a number of character luggage tags. These are to be placed on the luggage you place outside of your door the night before disembarkation. Your luggage will be taken away around 10 pm and you will not see it again until the next morning once you have left the ship.
It is imperative that you remember which character, and colour, you are. Once you have disembarked, you will be directed to the cruise terminal building which will have large signs. Find your character and colour, and you will soon find your luggage.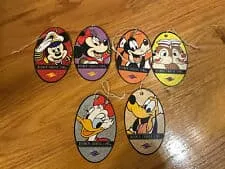 Onboard Airline Check-in Debarkation Information / Airline Boarding Passes / Airline Luggage Tags (US Only)
With Disney Cruise Line's onboard airline check-in program you can have your boarding passes printed for you on the ship and your checked luggage picked up from your stateroom, not to be seen again until you reach your destination airport. This is a complimentary service for eligible travellers.
Important Items of Note:
General Requirements:
Be prepared for possible airline baggage fees which vary by carrier. Any applicable airline baggage fees will be added direct`ly to your shipboard account.
Each piece of luggage can weigh no more than 50 lbs. (23 Kg.)
You must have purchased DCL Ground Transporation.
This is only for those disembarking in Port Canaveral or Miami after the cruise.
Disney Cruise Line asks that you print the Onboard Airline Check-In form from the Disney Cruise Line site and present it during check-in.
Your flight must depart from Orlando International Airport (MCO) on the same day of disembarkation after 11:25 AM.
You must be flying with one of these participating airlines: Alaska Airlines, American Airlines, Delta Air Lines, JetBlue, or United Airlines (Domestic Destinations Only).
Miami:
Your flight must depart from Miami International Airport on the same day of disembarkation after 11:30 AM.
There are weight and quantity restrictions on your luggage and fees will be charged to your onboard account
You must be flying with one of these participating airlines: American Airlines, Delta Air Lines, or United Airlines (Domestic Destinations Only).
Avoid lines at Shutters and Guest Services
On the last night of your cruise, everyone will queue to look through their photos at the onboard photo service Shutters lines may be quite long. If at all possible, take care of this earlier in the day.
Attend the first See Ya' Real Soon party
It's a neat chance to get one last photo with the characters, as well as enjoy a farewell wave from all the characters onboard. Often (but not always), two of these events are offered – one at 4:30 pm and one at 10:15 pm. If you have the choice, attend the 4:30 show. In our experience, it will be much less crowded, because people are just getting back on board from the day or still in their staterooms getting ready for dinner.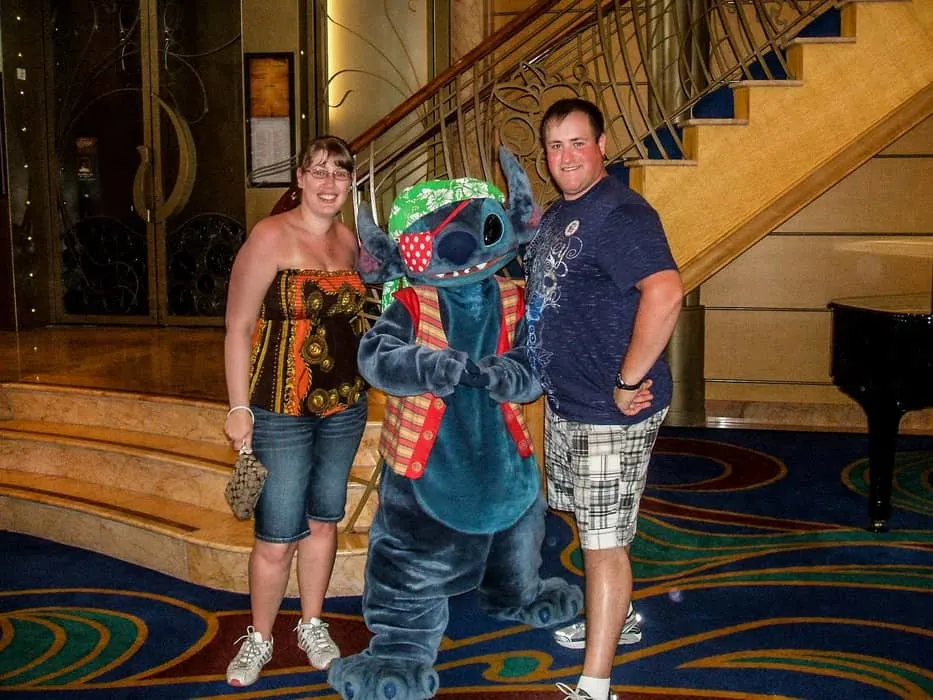 Luggage
You have 3 choices with your luggage.
Express Walk Off
The first is to carry ALL of your luggage off the ship yourself, which DCL calls "Express Walk Off". If you do this, you do not need to use the character luggage tags that were left in your room.
Luggage Pickup in the Cruise Terminal
The second choice is what you need to do if you wish to claim your luggage in the cruise terminal building the next morning. To do this you must put your luggage in the hallway, right outside your room door, no later than 10:00 PM on the last night of your cruise. Be sure to put the character luggage tags on before you do this. We always leave 2 carry-on bags with us so that we can put our toiletries and pyjamas in them the next morning. Also, don't forget to leave a change of clothes out to wear the next day so that you don't have to wear your pyjamas off the ship.
Onboard Airline Check-in
The third choice is what you need to do if you are participating in onboard airline check-in (and thus taking DCL transfers to the airport). You need to put the airline luggage tags on your bags and put your luggage in the hallway, right outside your room door, no later than 10:00 PM on the last night. You will not see them again until you get to your home airport. You already have your boarding passes, so when you get to the airport the next morning, all you have to do is get off the bus and walk straight to security.
Debarkation Breakfast
You have 2 choices for breakfast unless you are concierge, and then you have 3.
Main Dining Room
Your first option is to go to the main dining room at your assigned time and be served by your servers one last time. If you have early dining, your breakfast will be about 6:45. If you have late dining, it will be about 8:00. You will go to the same restaurant where you dined the night before on the final night of your cruise.
If you do this, they will ask you not to leave any luggage in your room when you leave for breakfast so that your stateroom host can start cleaning your room ASAP. This means that you will have to bring your carry-ons with you if you set your luggage out the night before, or all of your luggage if you plan to do Express Walk Off. There will be an area outside of the restaurant where everyone places their luggage while dining.
Buffet Restaurant Cabanas
Your second choice is to go to the buffet restaurant, Cabanas, for breakfast.
Order Room Service | Sailing Concierge ONLY
If you are sailing concierge, you have a third option. You can order room service, but you will only be able to get cold items (fruit, cereal, pastries, etc). All other mornings you can order hot items like pancakes, waffles, bacon, omelets, french toast, etc. but not on the final morning. There will also be light breakfast offerings in the concierge lounge.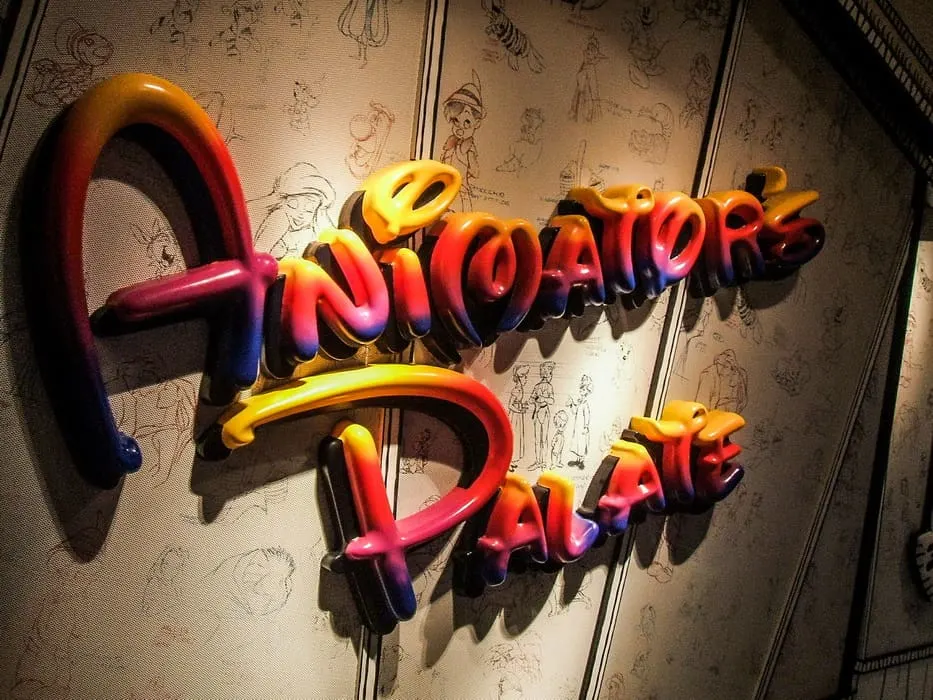 Important Timings
10:00 PM the night before disembarking – all luggage must be in hallway unless you want to carry it off the ship.
6:45 AM – Your breakfast time in the main dining room if you have early dining.
7:00 AM – Buffet restaurant on the pool deck opens.
7:00-7:45 AM – the most likely time range that the ship will be cleared by customs and an announcement will be made that those doing Express Walk Off may leave the ship. It could be later than this but not likely.
8:00 AM – You and your stuff must be out of your stateroom.
8:00 AM – Your breakfast time in the main dining room if you have late dining.
9:00 AM – If you are still on the ship, crew members will begin asking you nicely to leave.
Leaving the Ship
Your room key will be scanned one last time and there will be boxes as you leave for you to drop your comment cards into. You will enter the terminal and go down an escalator into the luggage room.
If you put your luggage out the night before and need to get it, you need to remember which character was on your luggage tags. The room is very large and has sections labelled with a sign for each character.
Go to that section and look for your luggage. They try to have all of your bags together in one spot so it should be quick and easy to locate all of your bags. There will be porters available with carts to help you with your luggage if you need them. Once you have all of your luggage, you (and your porter if you use one) will proceed to the customs line.
This is a good time to make sure you have a little bit of cash left. Don't forget to tip your Porter accordingly.
You May Also Like…