Last Updated on July 28, 2020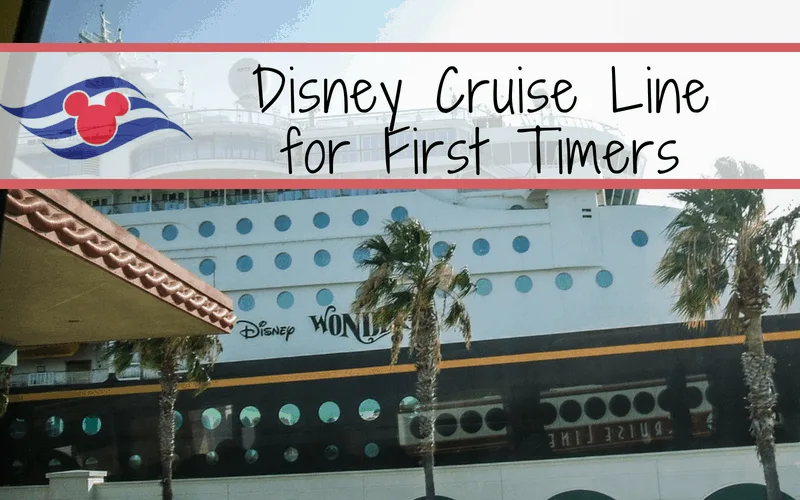 Scheduling a Disney Cruise for the first time can be hard going, with children even more so. We love the Disney Cruise Line and have had the opportunity to visit many times. That said Mouse Travel Matter presents 30 Disney Cruise Line Tips for First Timers! These are our first-hand tips from our days aboard a Disney Cruise as Disney Cruise line First Timers.
This post may contain affiliate links.
To which I earn a small commission, at zero cost to you!
Find more info in our
Privacy Policy
.
Expect to get over the top service.
Guest Services Counter is open 24/7. There is even a Cast Member to help you before you enter the line, to make sure you are at the right place, and to answer any little questions
There are Cast Members walking around the buffet to clean tables, as well as help parents carry their trays or grab a coffee. This is a huge help for parents trying to juggle their children and feeding them at the same time.
Wait staff tends to run down tomorrows activities after you have finished your evening meal. This is a great way to be reminded of what is to come, and what you are expected to do tomorrow.
There is so much food
There is so much food and drinks to be had, you will never be hungry…a Disney Cruise is no place to be when on a diet.
Room service is open 24/7
All tips are charged through your account, via envelopes delivered to your stateroom the night before disembarkation. Only Room Service is cash tips upon services rendered.
All non-alcoholic beverages are included in the price of the cruise. That means unlimited pop, water, coffee and ice cream.
Each day has a new Drink of the Day. They are typically Tropical theme for Tropical cruises and don't cost more than $5 per drink.
Grab your drink in the atrium while waiting for dinner to start; listen to the live music
If you are worried about hydrating while on the cruise, the water tastes great. I, for one, am very particular about my water. I can taste the difference between some brands, and there are other brands that I refuse to buy. This is what happens when you grow up on Well water. Disney Cruise filters their water perfectly and tastes amazing.
Seating arrangements
Couples and singles are typically seated with others, at a shared table. If this isn't for, you, be sure to call Disney Cruise Line well in advance of your cruise and request a private table. They will try their hardest to accommodate, and most report that they have been able to.
Disney Cruise uses Rotational dining, which means you will be assigned to a new restaurant each night of your cruise. Unlike other cruise lines, the wait staff on Disney Cruises come with you.
There are many more young families on the 1st seating, and couples or older kids on the second seating.
8:15 pm second seating doesn't feel so late when you considering how much there is to do on the ship before dinner. Second seating guests get to experience the 1st seating of the live shows, which typically start at 6 pm. Cleaning up after a day at the beach, or sunbathing by the pool; you don't want to feel rushed.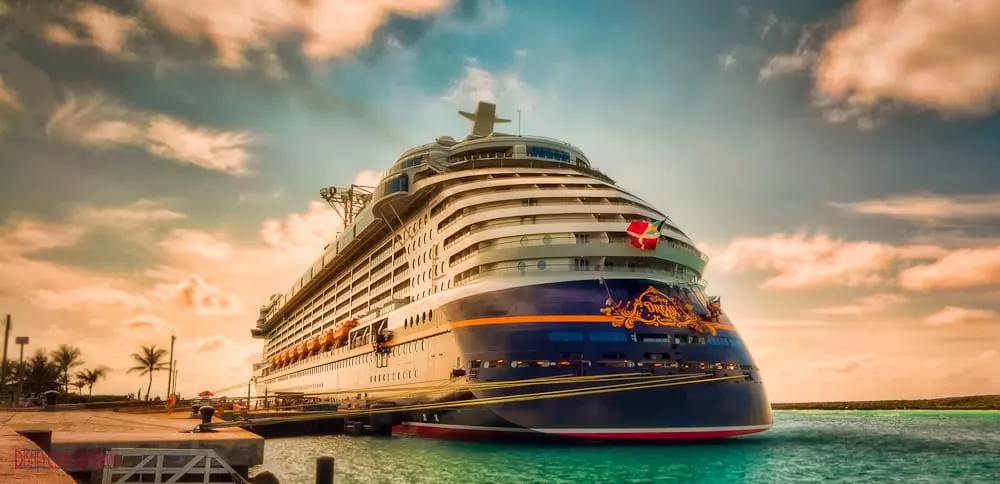 Need to know before arriving at the Port
Make sure your passport is up to date, including the proper legal name. This isn't a major issue for American citizens boarding a closed loop cruise starting within the USA; simply provide your state issued birth certificate and your driver's license. If the two have different names, bring a bridging document like your marriage certificate, or change of name certificate.
According to sources, it costs $85 USD to park your car at Port Canaveral terminal for 5 days. This means you won't have to take shuttle buses from the third party parking lots to the port itself.
If driving through Florida before or after your cruise, bring along a handful of change; it will cost you a pretty penny to get through the many toll booths they have throughout the state
Fly in the night before the cruise. There is always a risk of flights being delayed or canceled due to weather or other unforeseen circumstances.
Be sure to give yourself plenty of time to navigate through Orlando Airport on your way home. Many have suggested 3+ hours at the airport to successfully reach your gate in time.
Bring seasickness remedies, even if you are not prone to motion sickness. You never know when it will strike and it is better to be over prepared than underprepared
Wifi is not included on board, and it is not cheap.
All onboard shops close while at a port. This means on embarkation day, guests cannot make purchases until after the Sail Away Celebration.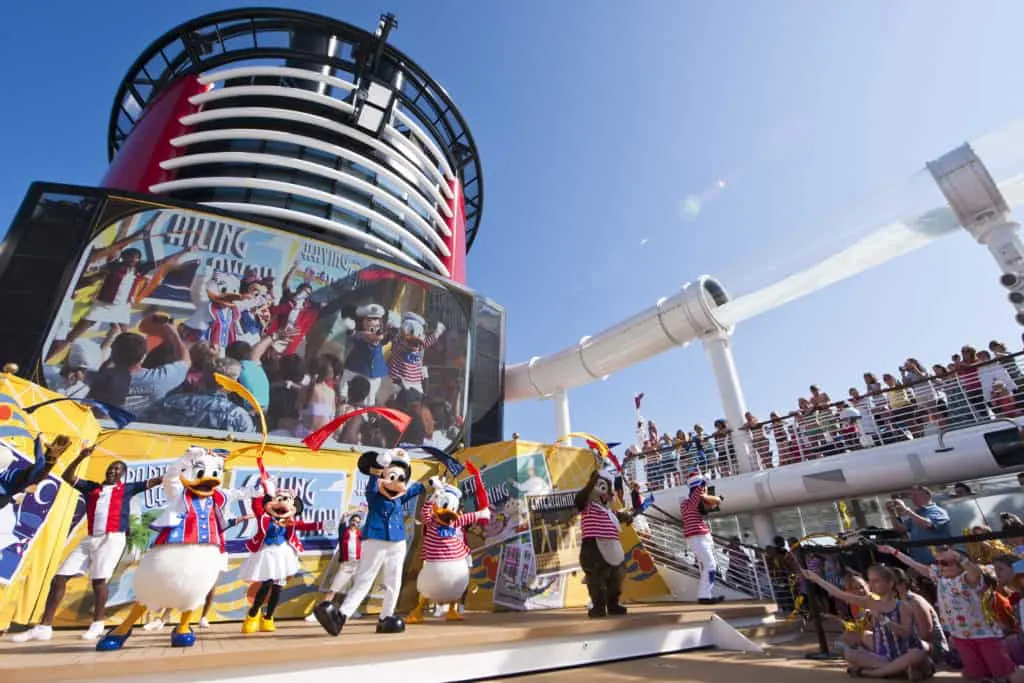 What to wear and what to bring
Guests tend to dress very nicely, even during the day. There is a dress code to consider during dinner but do not feel obligated to dress up otherwise.
There is lots of walking to be done. Wear comfortable shoes.
Bring a lanyard to hold your Keys to the World Card
Pack cold weather clothes, even during the summer months. The wind on the top deck during the evenings can be surprisingly chilly.
Bring hand cream. Guests are always using hand sanitizer to get into the restaurants and kids clubs
There is a turndown service while guests are having dinner
Disney on demand tv service. Watch any and all Disney movies from the comfort of your stateroom.
Pack your carry-on with things you will on arrival day, as you won't see your luggage again until much later.
Don't forget to have a Castaway Cay Excursion Bag, perfect for bringing odd and ends to the beach
You May Also Like…