Last Updated on July 28, 2020
Your first Disney Cruise can be intimidating for a non-cruiser, and there were some things that would have been helpful to know beforehand. Here's a list of Things I Wish I'd Known Before My Disney Cruise
What I Wish I Had Known Before my First Disney Cruise
A Disney cruise isn't just for the kids
Our first Disney Cruise was on our Honeymoon, long before we had kids. We were also paired with a handful of childless couples. There is so much to do for the child at heart since Disney Cruises really are designed for the Family in mind. There is a little something for both adults and children.
Schedule an early embarkation time
When it comes to choosing your embarkation time, you will want to get their earlier rather than later. Not only will you be ahead of the rush and any potential delays at the Port, but you will have first dibs of all activities and amenities on the ship before there are too many passengers on board.
Should have packed more of this and less of that
It's incredible the amount of things that are included in your Disney Cruise vacation.
Towels are available at the pool deck, as well as Castaway Cay so don't feel the need to pack extra's
Life Jackets are also available at all pool decks and Castaway Cay for little swimmers or those that aren't strong swimmers
Scuba gear is available for rent at Castaway Cay, so there is no need to bring that either
Tap water and fresh glasses of ice water are available all over the ship, plus all non-alcoholic beverages for that matter, so there is no need to bring much in terms of snacks and drinks in your checked bag. Save that for swim wear and Fish extenders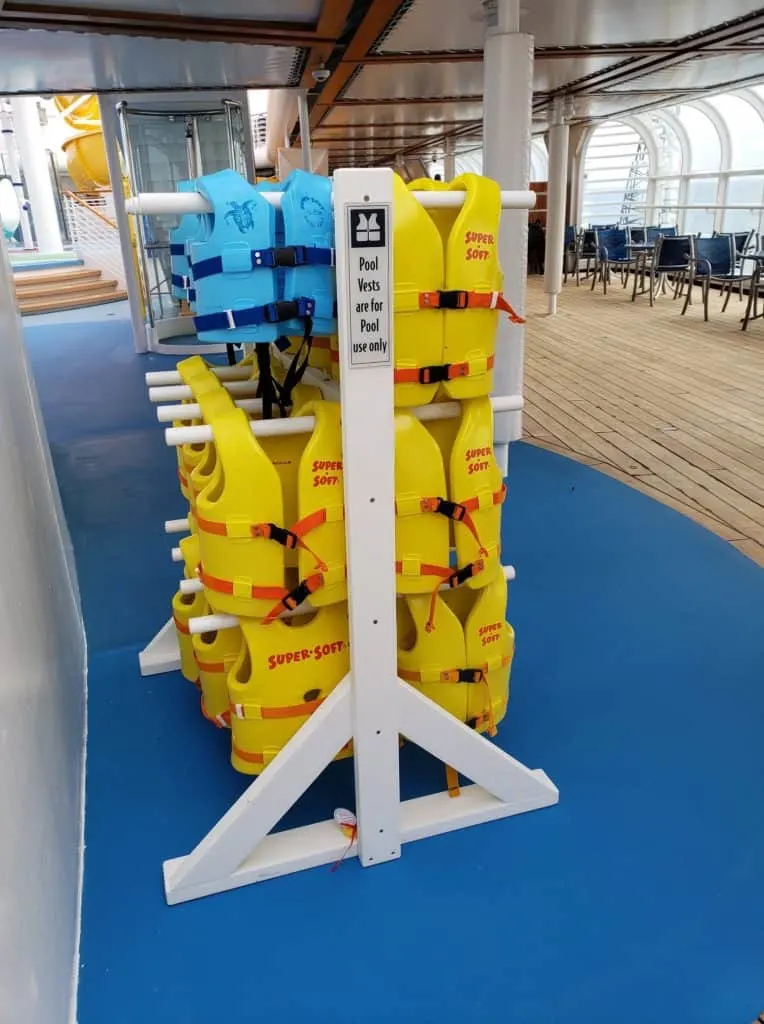 Three Days Just Wasn't Long Enough
While we have actively encouraged first-time cruisers to try shorter cruises if they aren't sure how their stomach will fare, you will find that 3 days isn't enough to experience the entire ship.
The Shows are a must see
There are two dining sessions and thus two showings of all Disney Broadway-style shows each night. Everyone has the same opportunity to catch a different show each night. This is one of the extraordinary, and complimentary, parts of all Disney Cruises.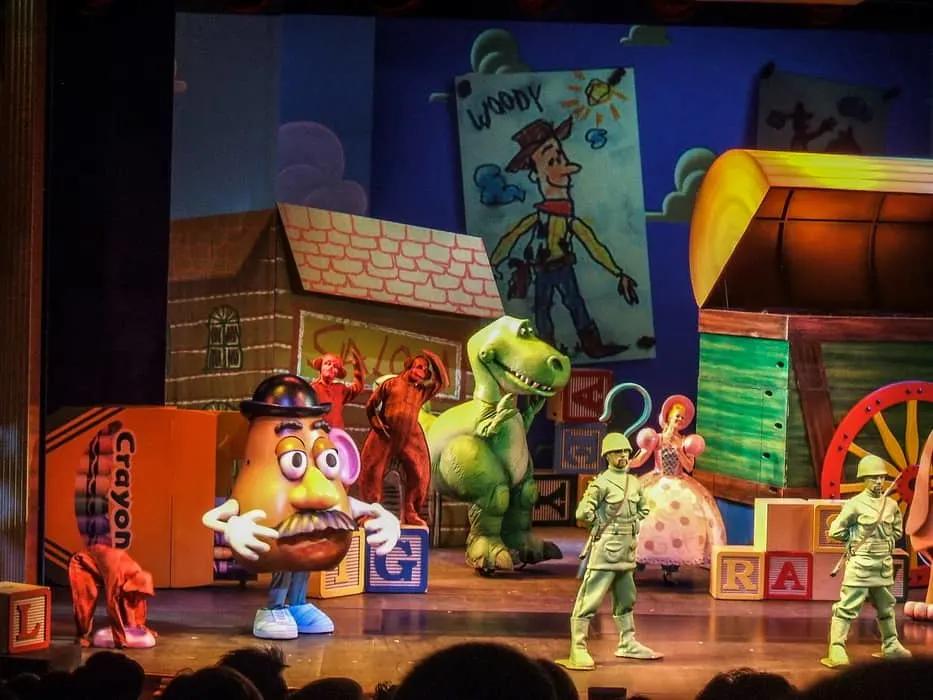 Book your next Disney Cruise before disembarkation for the best price
Did you know that you can save money, and put down a smaller deposit, by booking your next Disney Cruise while on your current Disney Cruise? Disney Cruise Placeholders allow guests to put down a small deposit for a theoretical cruise within the next two years. Simply call Disney Cruise when your sailing date becomes available and have the deposit and discount applied to your new reservation.
You will get the benefit of opening day prices and special placeholder discounts – you can't beat those prices. Prices do not get lower than opening day
Fly in the day before, never the day of
Always, and we mean always, fly into your departure Port the day before. Regardless of the time of year, how far ahead you have planned or how well you have planned, things happen.
When you arrive the day before, you have time to figure things out like where you luggage is, or how to deal with flight delays.
Lanyards are handy
Disney Cruise does not offer Magic Bands like Disney World does. You will have a key card that acts as your room key and your cashless payment system. A lanyard is a great way to be able to store your card, and other ID needed, while remaining handsfree and pocket free throughout the ship.
Pack swimsuits in carry-ons
When checking in to your Cruise, your bags will be taken from you before embarkation and sent to your room later that night. This means you will need to have everything you require for your first day, including medications, documentation and swimsuits, in your carry on bag.
Gratuities are not optional
When making your Disney Cruise budget, plan for gratuities of $13.50 per guest per night. Your cabin crew, dining servers and anyone else that you come in contact with are expecting gratuities after each cruise. You have the option of paying this in advance or waiting until the night before disembarkation to fill out the envelopes, possibly leaving a customized amount.
The pools are empty at dinner time
If you have decided to miss one of Disney's amazing Broadway-style shows, or have dinner elsewhere, the pool area is practically empty during meal times.
If you want to check out the Aquaduck, or Aquadunk, your best bet is during dinner time or during excursion days. There are so few people left roaming the ship that lines are naturally smaller.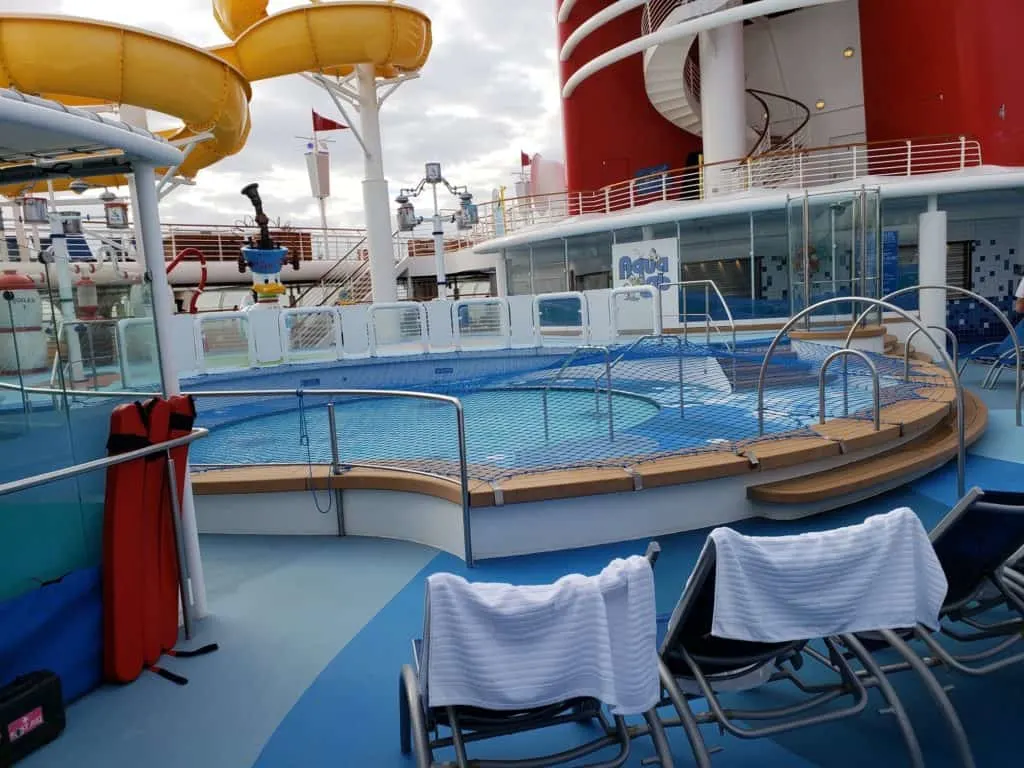 There are two seatings for dinner
1st seating dining sells out quickly because of the kids; 5:30 pm-ish and the 2nd dining is closer to 8-8:30 pm. Guests can be put on the waitlist for a different time slot if your preferred is full.
Dining rotation is amazing
Disney perfected the idea of rotational dining. Each table is assigned a server and they will follow you to each night of your cruise.
Not one only are you getting the same server, but with 3 amazing Dining Room choices, Disney will have you scheduled to rotate throughout the 3 rooms each night of your cruise. Your assigned Dining rooms will be listed on your key card, in order, so you don't forget.
Note, guests will be seated with other guests of similar makeup; childless couples with another childless couple, families with little ones paired with another family with similar aged kids. Guests can request a single-family table but it's hard to get as there aren't too many available.
Guests can also request they e seated with another family from another cabin. This needs to be done as soon as possible before boarding, in order to maximize your chances of Disney succeeding.
Room service is free and available 24/7
While on our Honeymoon cruise, one of our table friends had a little too much sun and decided to spend the rest of the evening in their stateroom. Room service is a free option and available 24/7 during your Disney Cruise.
Your Thoughts...
Please share your thoughts in the comments or reach out on social media...We would love to hear from you.
Follow Mouse Travel Matters for Disney Parks news, the latest info and park insights, follow MTM on Twitter, Facebook, and Instagram.
You May Also Like…
The Perfect Castaway Cay Excursion Bag
Ways to Save Money on your Disney Cruise Line Vacation
Essential Disney Cruise Line Tips for First-Timers