Last Updated on May 15, 2021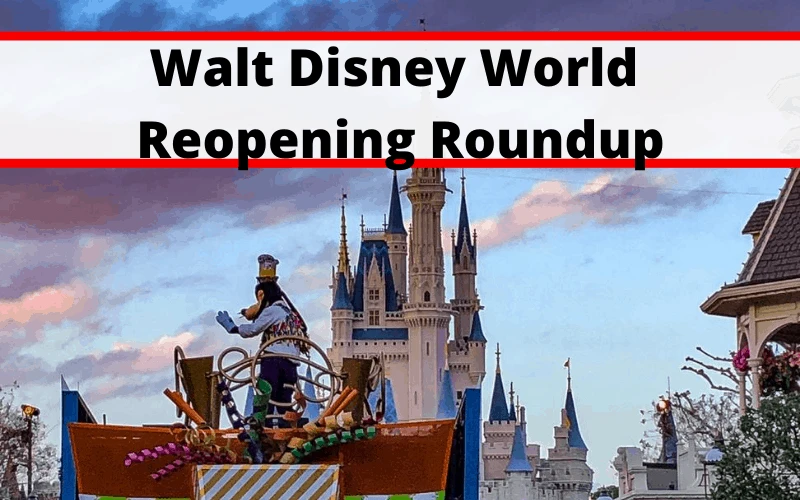 So much information has come down from Disney World in the last few weeks, if can be hard to make heads or tails of it all. We have rounded up the most important details that will affect your up coming Disney Vacation.
This post may contain affiliate links.
To which I earn a small commission, at zero cost to you!
Find more info in our
Privacy Policy
.
Reduced Capacity Crowds
The biggest change to come from Disney World's reopening is the reduced crowd capacity with in the Parks. Disney has implemented a new Park Pass Reservation system that requires guests to register their daily park selection in advance. Park Hopping is not allowed.
With the Park Pass system, Disney knows exactly how many guests will be in each park and therefore can moderate the crowd levels well in advance. They have set up a certain amount of spaces for Annual Pass holders so they are not left out in the cold, considering AP holders are only allowed to book 3 days at a time.
This has the added benefit of guests not having to rush to the parks for Rope Drop, and hoping that they are allowed into the Park. Guests can plan their days knowing they have guaranteed access to the park they selected.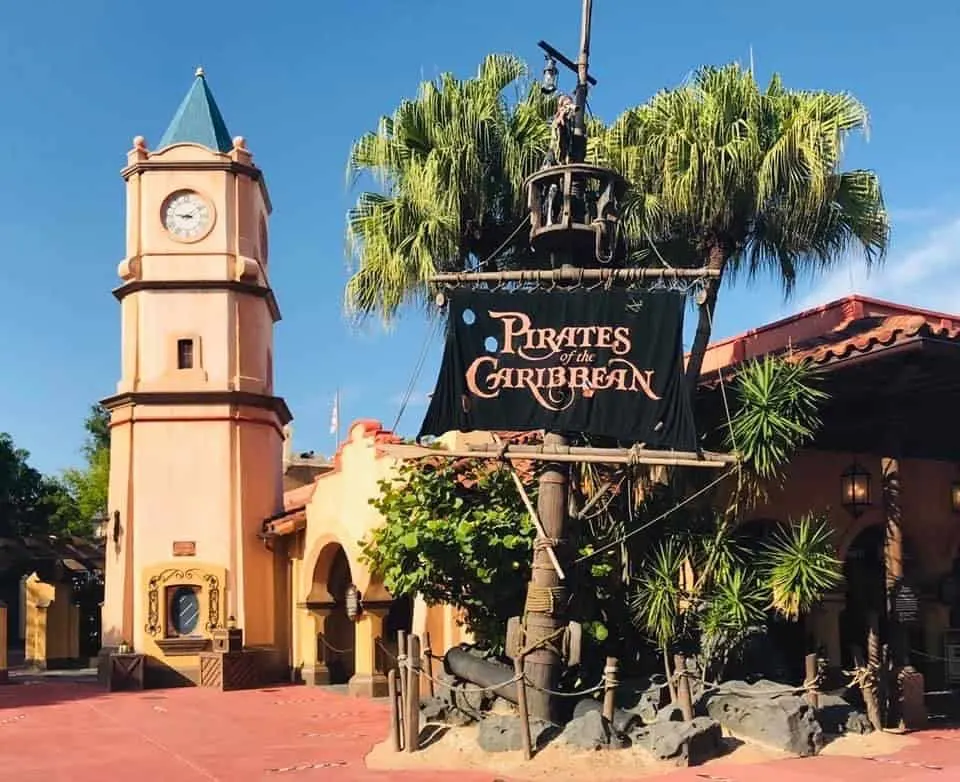 Not all Resort hotels are open
Walt Disney World is slowly starting to reopen resort hotels as time goes by. Based on Park Pass reservations, they know how many guests will be at each park before they hit the new limited capacity and therefore how many rooms they are able to sell before guests start to be rejected from the Parks.
If you are planning on visiting in 2021, we ask that you consult your favorite Travel Agent and review the Park Pass calendar before selecting your dates in order to avoid disappointment during the booking process.
Safety Precautions
All guests will have their temperatures taken when they pass through security and made to answer a few health questions regarding potential exposure.
Disney has been clear about what kind of face coverings are required in order to enter the parks and many guests have been turned down when they did not meet this requirement. Masks are not available for those that have forgotten to pack them or have brought the wrong kind, as you need a mask to enter a store to buy a mask.
Face shields are not allowed, even for guests claiming they are exempt from wearing Masks from their doctors. Disney has made it very clear that you are required to follow their rules or you will not be allowed to enter. As this is a global pandemic and Disney is not a right, but a privilege, as well as private property, this does not fall under Disability Discrimination.
When venting frustrations, please know that these Cast Members are just as scared of Covid-19 as you are, and they are not policy makers. They are here to earn a living and enforce the rules handed down to them from higher up. If there is a problem, we ask that you respectfully take your concerns to those in charge.
Transportation delays
While Walt Disney World is trying to keep guests from coming into close contact with each other, Disney Transportation will be affected in a number of ways.
One family per gondola on the Skyliner
Face coverings are required at all times while boarding and using Walt Disney World transportation
Partitions on Buses and Monorails when Physical Distancing isn't possible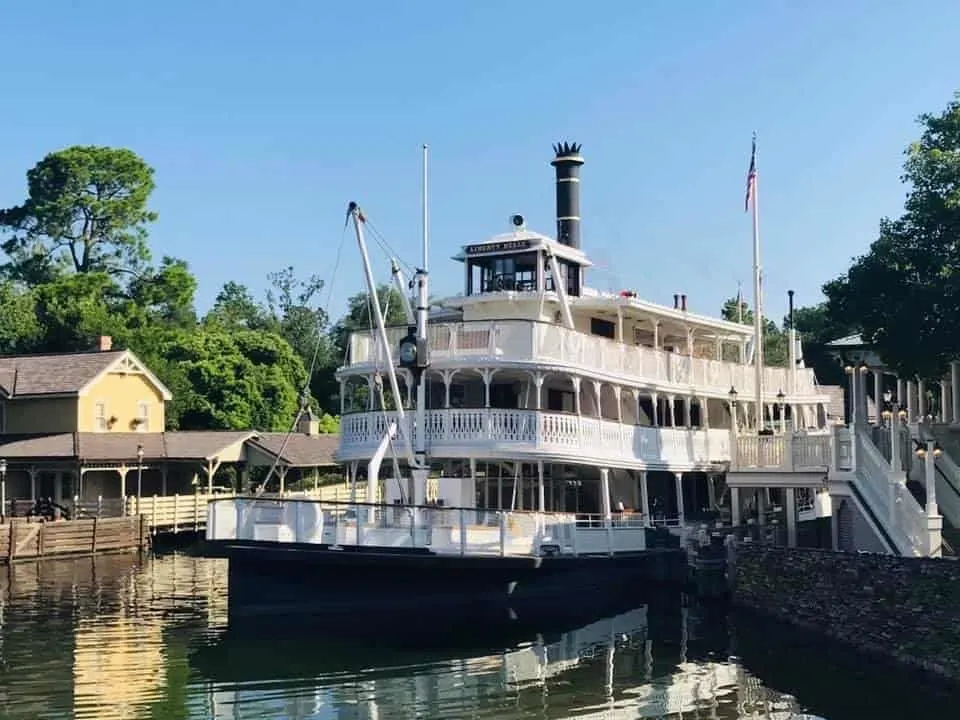 Disney has tried to make the reopening procedures are painless and seamless as possible but not everything was able to come back in order to adhere to safety protocols.
Disney Dining Plan – all Disney Dining Plans have been canceled and all reservations canceled when Disney announced they were reopening in early July. Guests that had existing reservations were given first dibs on rescheduling, followed by guests 60 days before arrival.
This is because some restaurants weren't reopening, and the ones that are opening will have a limited capacity. This was the only way that Disney could wipe the slate clean and start again with the new limitations.
Related ; SELECT WALT DISNEY WORLD DINING AND EXPERIENCE RESERVATIONS OPEN FOR BOOKINGS
Fastpass and Single rider – with the limited park capacity, Disney didn't feel is was necessary to have a fastpass or single rider line. Rides that tend to have an especially long line have been replaced with virtual queues, like Rise of the Resistance. Others that may have a marked 45 minute wait time can be cleared within 10 minutes. This is either a flaw in the system or a purposeful deception on Disney's part to keep guests moving along to other rides with a much lower wait time, if any.
Early Magic Hours – Park entrance times are based on Park Pass reservations and thus Early Magic Hours are no longer available. With such low crowds, and many guests waiting an hour or so to enter the parks in order to avoid a "traffic jam", there is no need for Early Magic Hours.
Fireworks and Parades – All crowd-generating events have been temporarily canceled.
Minnie Van service and Valet Parking – these services have been temporarily suspended
Luggage delivery service with Disney's Magical Express – Guests flying into MCO are asked to collect their own luggage and bring it down to Disney's Magical Express for loading.
Social Distancing
Mask and Social Distancing "Enforcement Cast members" have been seen wandering the park with the sole job of enforcing company policy.
Masks are required at all times, including on the rides themselves, with the exception of Relaxation zones and while eating and drinking. These relaxation zones are currently closed Disney restaurants that have had their table and chairs rearranged to accommodate guests 6 ft apart or more. Guests can not wander the Relaxation zone without a mask, only at their table.
The same is required while eating and drinking. Disney (and Universal Studios) is requiring guests move to the side and remain stationary – and physically distant – while eating and drinking. Guests are not allowed to walk and wander while consuming food or drink.
Throughout the ride queues, there are distancing stickers to show guests where they can stand. Guests are also asked not to sit while waiting, as the Plexiglas doesn't reach the floor and parties take up more space – and thus disrupting the 6 ft rule – while sitting.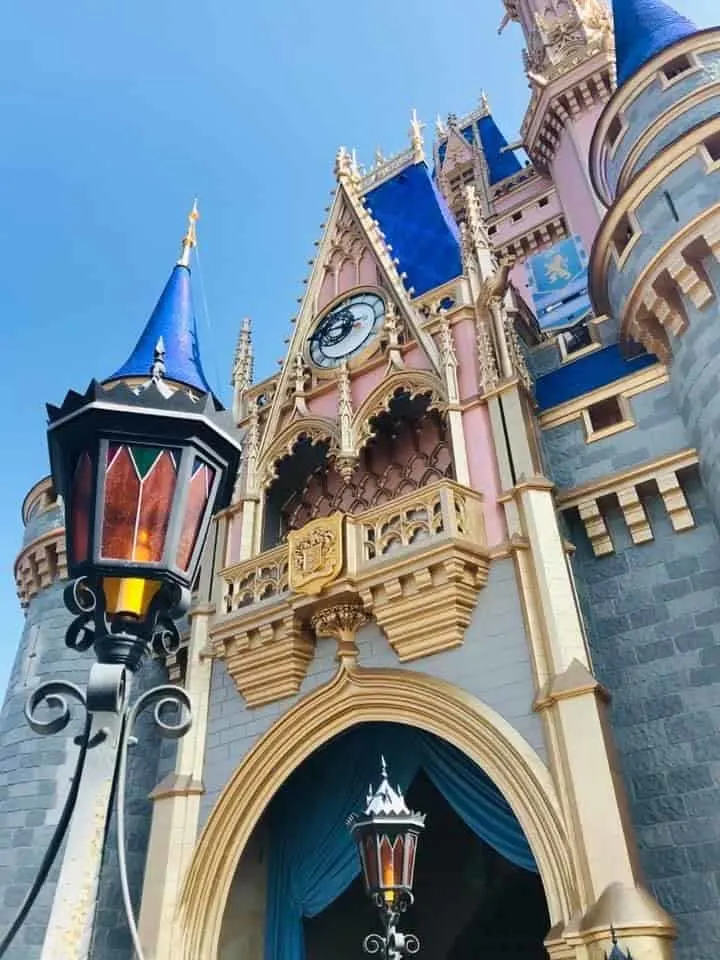 Photo Pass and Memory Maker Changes
While one may think it's ok to remove masks during photos since no one is nearby, Disney is taking the extra step of banning all Photo pass photos without masks. This includes ride photos and videos where guests remove their masks for photos.
Photo Pass photographers are also not allowed to handle guests' camera equipment. Memory Maker can be purchased up to 3 days in advance at the reduced price or onsite at full price. Pictures can also be purchased one at a time.
Sanitizing and Cleaning rides
Cast Members will be seen sanitizing rides between each use, frequently running an entire cycle with empty ride vehicles in order to allow the vehicle to dry between guests. Every 2-3 hours or so, various rides will be closed for between 15 minutes and 45 minutes in order to do a deep clean of all hallways, Plexiglas, ride vehicles and anything else guests may come into contact.
Best for the Locals
Due to the reduced capacity, limited Magical Extras and limited Resort hotels available, Walt Disney World appears to be best for locals. Florida has also implemented several quarantine requirements for guests visiting from certain states and countries.
This means guests from out of state would be held in their hotel room for 14 days before being allowed to access the Parks and wander their own resort. This is not conducive to a relaxing, and budget-friendly vacation.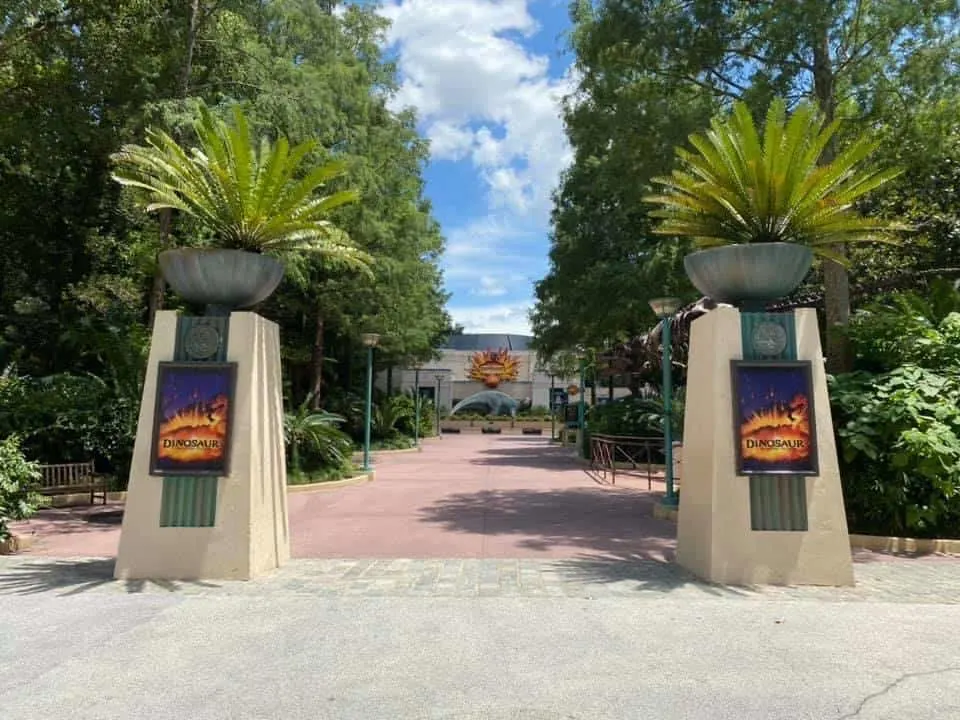 What you'll need
What You'll Need
Before travelling to Florida, please make sure that you have reviewed any advisories or restrictions that may be in place for travel to Florida. Visit https://floridahealthcovid19.gov/travelers/ for information. Guests who are under isolation or quarantine orders must not enter Walt Disney World Resort.
Please be aware that you'll also need:
A confirmed room reservation for your stay. Be sure to link your reservation to your Disney account to receive important information prior to your arrival—visit My Plans to get started
A confirmed dining reservation if you're a day Guest (not staying overnight)
Face coverings for each Guest age 2 and up—which must be worn in all public areas, except while swimming or seated for dining
Planning to visit a theme park during your stay? To enter a park, both a park reservation and valid admission for the same park on the same date are required (a Disney Resort hotel reservation does not guarantee theme park access)
Also, it's highly recommended to have:
The latest version of the My Disney Experience app on your mobile device, with location services and notifications enabled
Cashless or contactless forms of payment, including MagicBands, which Disney Resort hotel Guests can use to charge purchases to their Disney Resort hotel folio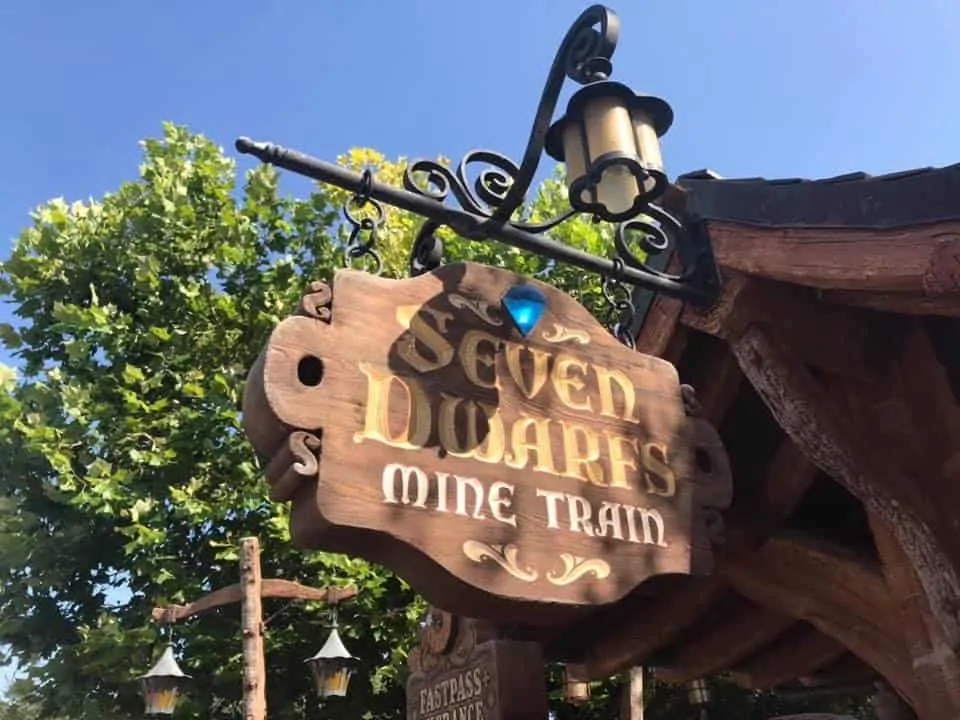 You May Also Like…