Last Updated on February 6, 2020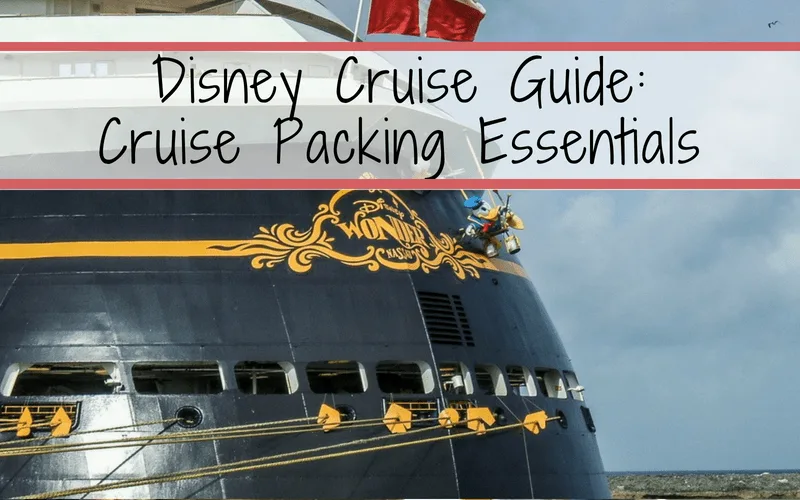 My goodness, there are so many Disney pack lists out there with some great advice and some not so great advice. What Disney Cruise Line packing essentials do we really need? What items should we buy at a premium and which ones can stay on the cheap without affecting quality and reusability?
This post may contain affiliate links.
To which I earn a small commission, at zero cost to you!
Find more info in our
Privacy Policy
.
Disney Cruise Line has wonderful cruises, family cruises, and of course as a Disney vacation with all the Disney special touches children can delight in the magic and adults can bask in Disneys premium offerings. How do we decide as individual Disney fans and Disney Fanatics what we really need for our Disney Cruise Line holiday? What about that Disney lover that is budgeting for that one and only Disney Cruise experience. If you have ever done a multi-day trip involving land, sea, and air trip you know that packing, unpacking, then repacking for you next hop can be a real chore. And once you unpack the first time it never seems to go back in the right way.
For families with children, like us, simply driving children down the street the short distance to Grandpa & Grandma's house can feel like a monumental task. The same thing applies to all family compositions, not having the things you need while at sea can be a very expensive mistake. All that said we have sailed with and without children, and our packing was tailored accordingly. Other than your standard clothes, toiletries, and medicine bag, what unique items will make your stay that much more comfortable?
Let's jump into what we feel are the Disney Cruise Line Packing List Essentials.
Our Top Disney Cruise Line Packing Essentials
Our list of the Best Disney Cruise Line Packing Essentials we will help you select the perfect gear for your family. We all want to get the most out of our Disney Cruise experience and not spend much time with the great administration delays of life.
These are our picks of the top packing essentials for Disney Cruise Line, and any other cruise line you might sail with during your vacation. Read through the list and let us know if you have any questions.
Power Needs?
Belkin SurgePlus USB Swivel Surge Protector and Charger
Our pick for the most versatile packing essential for Disney Cruise!
We have done it! Underestimated our charging needs and the limited number of outlets in our stateroom. During busy days onboard we often forget, even without cellphone reception, to place our smartphones in airplane mode. This device allows for the easy plugging of USB devices as well as multi-outlets for whatever you need, be it walkie-talkie, our camera battery charging, etc.
If that does work for you there is another option that we really like.
Travel Power Strip
Do you require an extension? This could be your best bet. With one of these you can move your power to a more convenient location, but keep it off the floor! you are on a boat. And please don't daisy chain your power adapters.
Smartphone Insurance
Why do we use our phones on a cruise? Because our phone easily doubles as a camera and of course it should be set up for success with a quality case.
Disney Cruise Magnet
Don't get lost roaming the halls looking for your door. Since all the hallways and doors look the same give your stateroom door a bit of flair. It could save you a lot of precious time.
Lanyard with Holder
Our pick for the most essential item for Disney's Castaway Cay!
You will enjoy all the amenities that Disney Cruise Line has to offer. There will be lots of opportunity for running around (during the day) in your short shorts and bikini, this is a great way to carry your room key when you have no pockets. A lanyard will keep it close and accessible while leaving you hands-free to enjoy the finer days at sea.
Tip.
This will be super handy for shore excursions, especially at Castaway Cay.
Insulated Cup / Water Bottle
Keeping cold drinks cold in the sun is really a priority when on summer cruise holidays or maybe that hot coffee well reading a book on the beach under a palm tree. With a quality sealable insulated cup, all these things are possible. Also, the added safety considerations are excellent when hydrating children. Spills are avoided because yes it will happen. You will also be better prepared to walk around and off the ship with a drink that is sealed.
Know one wants sand in there drink while exploring Castaway Cay or visiting Nassau, in the Bahamas. Disney cruise fans also know that ice on the ship is so finely ground that it melts quite quickly.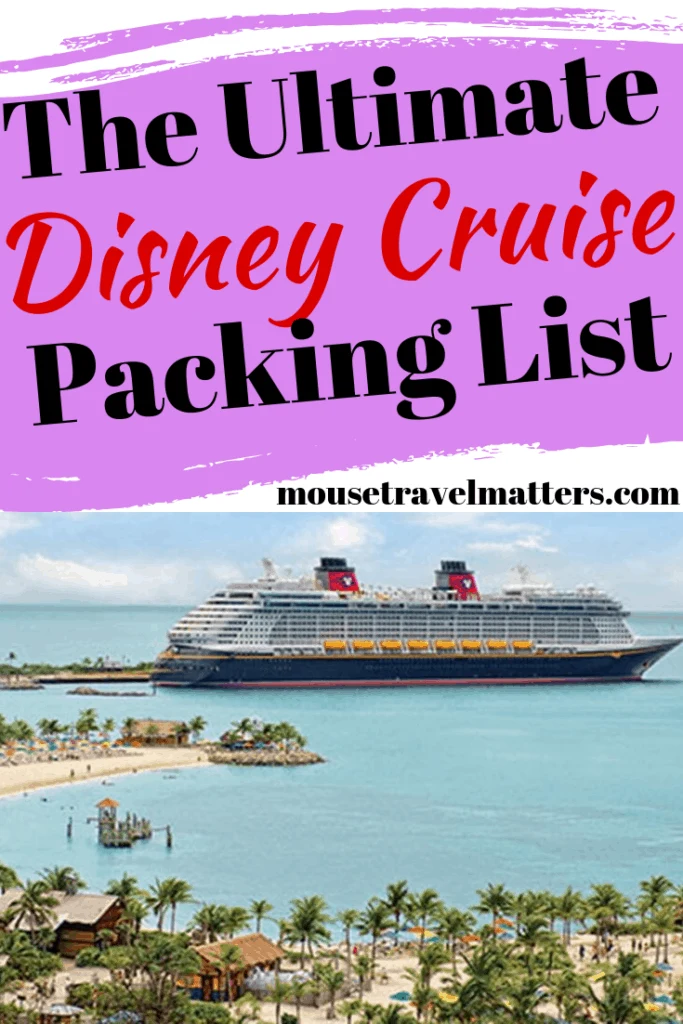 Travel Binoculars
If you are looking for a way to spot land from your cruise look no further this is the ultimate piece of kit for all of your cruise adventures be it sightseeing from the ship or shore excursions.
Collapsible Laundry Basket
Basically, the best item for your cruise sanity keep those dirty clothes away from the clean ones. It will save you a headache when walking the halls of your cruise ship heading to the onboard laundry facility.
Collapsible Luggage That fits Under the Bed
Storage under the bed is often available on your cruise and it is generally high enough to allow the average suitcase to lay flat. For those needing more space, a collapsible luggage solution is a great option for cruise efficiency and comfort.
Adult Groups and Families with Kids
Two-way radio
Kids Smart Watch
Help older kids stay on time when allowed out on their own. This watch has a camera and Bluetooth capabilities to answer phone calls for those days off the boat.
Kids Camera
Teach them to take their own photos, be responsible for their own gear and inspire a sense of creativity. And you never know, some of them may turn out pretty amazing. Don't forget the memory cards.
Must-Have Things to Pack for a Disney Cruise with Kids
Disney costumes for kids
Pirate wear for the whole family
Waterproof camera or GoPro
Extra Hair Ties
Things You Definitely DON'T Need to Pack for Your Disney Cruise
You don't need to bring towels, even for the pool or beach. At every pool onboard you'll find plenty of towels, and when you get off the ship at Castaway Cay or any other water-heavy destination, there will be carts full of towels as you disembark – and places to return them upon your arrival back at the ship.
Forget the over-the-door shoe rack! That is outdated information and is no longer allowed on a Disney cruise
We hope you enjoyed our Best Gear for Disney Cruise & Holidays at Sea. This by no means is an exhaustive list your mileage may vary.
Your Thoughts...
Please share your thoughts in the comments or reach out on social media...We would love to hear from you.
Follow Mouse Travel Matters for Disney Parks news, the latest info and park insights, follow MTM on Twitter, Facebook, and Instagram.
You May Also Like…
Essential Disney Cruise Line Tips for First-Timers
Disney Cruise Vacation Planning Tips & Tricks
Best Shoes for Disney & Theme Parks 2018
Dehydration and Heat Stroke on Your Disney Holiday
Tips for Disney Cruise Line with Toddlers & Preschoolers
How to Avoid Sea-sickness on Your Disney Cruise
What's Included in a Disney Cruise Line Fare?