Last Updated on May 11, 2022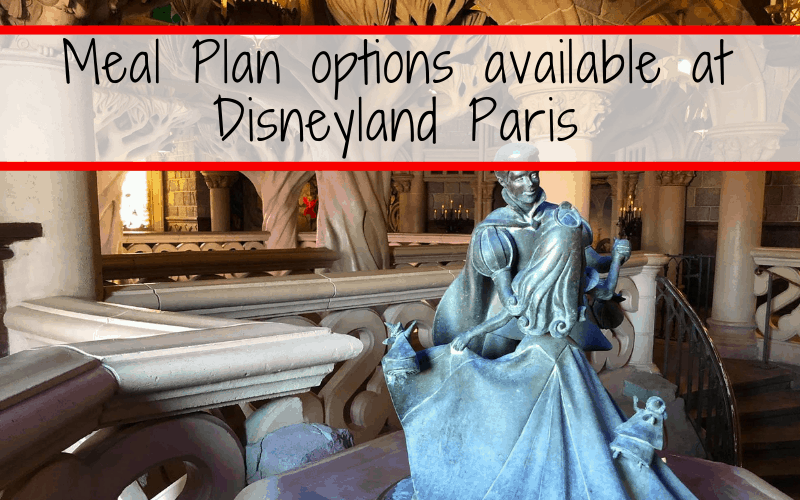 If you are only used to the dining plans at Walt Disney World, Disneyland Paris is going to be quite a surprise. While they still have a dining plan (technically the French call it a Meal Plan), there are more price point levels and intricacies than one would initially expect.
This post may contain affiliate links.
To which I earn a small commission, at zero cost to you!
Find more info in our
Privacy Policy
.
How are you going to save for this vacation and where can I spend now to save later? How can I visit Disneyland Paris with "champagne taste, but on a beer budget"? The Disneyland Paris Meal Plan sounds like a great place to start but sometimes all the numbers and options can be a little overwhelming and promise more than they can produce.
Follow along as we take you through the Disneyland Paris Meal Plans.
Disneyland Paris Meal Plan Advice
The Disneyland Paris meal plan is great for those on a budget. It helps guests prepay for their reservations, or even have it paid off by friends and family as a gift ( a penny saved is a penny earned, right). It also helps for those with a Type A planning style, everything is planned so nothing is missed.
Having a reservation means you aren't wasting your time deciding where to go, waiting in line in hopes of an opening, or being disappointed that an opening never became available when you were available to use it.
Disneyland Paris meal plans explained
What is the dining plan?
There is much more to Disneyland Paris food than just hotdogs, burgers, and popcorn.
In order to encourage guests to try out some of their amazing sit-down restaurants, Disneyland Paris has 4 different Meal Plan tiers to fit every budget.
It is worth noting that the Meal Plan is only available to onsite guests, except for those staying at Villages Nature Paris.
Breakfast Meal Plan allows you to enjoy breakfast at your hotel's buffet (as opposed to Starbucks, McDonald's in the Village).
The Lunch or Dinner Meal Plans:
For Standard Plans, there are 5 restaurants to choose from and this allows a choice of Buffet Service restaurants in the parks, village or at a hotel, with one soft drink included.
For Plus Plans, there are 15 restaurants to choose from and allows a choice of Buffet Service restaurants or a set menu in Table Service restaurants, with one soft drink included.
For Premium Plans, there are 22 restaurants to choose from and allows a choice of Buffet Service restaurants, "à la carte" in Table Service restaurants, Character Dining or Buffalo Bill's Wild West Show dinner show, with one soft drink included.
The real math comes in when you decide if you are paying for Half Board, which means breakfast plus 1 meal, per person, per night.
Or if you are paying for Full Board, which gives you breakfast plus 2 meals per person, per night booked.
This means you now have a choice of which type of restaurant you will eat at, plus how many restaurants you will be stopping at per day.
These vouchers are good for the entire stay and can be used all at once or spread out over the course of your holiday.
Follow us on Instagram for realistic Disney inspiration
Using Meal Plan vouchers
The Breakfast Voucher:
For all plans allows you to enjoy breakfast at your hotel's buffet.
The Lunch or Dinner Meal Voucher:
For Hotel Plans, allows you to dine at the Buffet Service restaurant of your Disney Hotel only. Drinks are not included.
For Standard Plans, allows a choice of Buffet Service restaurants, with one soft drink included.
For Plus Plans, allows a choice of Buffet Service restaurants or a set menu in Table Service restaurants, with one soft drink included.
For Premium Plans, allows a choice of Buffet Service restaurants, "à la carte" in Table Service restaurants, Character Dining or Buffalo Bill's Wild West Show dinner show, with one soft drink included.
When you arrive at your chosen restaurant, present your Meal Plan vouchers so that the Cast Member can highlight any specific menu choices, and hand them over when it's time to pay.
Any additions will be charged separately.
At some Table Service restaurants, Meal Plan vouchers can be exchanged only for a particular set menu. This is made clear with the Plus or Premium logos on the menu. If you aren't sure, don't hesitate to ask your server.
If you want to dine at a restaurant that isn't included in the meal voucher program, you can exchange your Half or Full Board Meal Vouchers for their cash value in Euros (printed on the vouchers) when you pay.
Disneyland Paris half board meal plan
You'll receive 1 Meal Voucher and 1 Breakfast Voucher per person per night of your stay.
Disneyland Paris standard meal plan
You'll receive 1 Buffet Voucher and 1 Breakfast Voucher per person per night of your stay on the half board meal plan or 2 Buffet Vouchers and 1 Breakfast Voucher on the Full Board meal plan.
Disneyland Paris Full Board Meal Plan
You'll receive 2 Meal Vouchers and 1 Breakfast Voucher per person per night of your stay.
Are Disneyland Paris Meal Plans Worth It?
While this wasn't the last-minute Disneyland Paris vacation trip from a hotel and park booking standpoint, for meals we did actively choose to plan less and live in the moment. We allowed the kids to decide where and when to eat, as well as which rides to go on, with friendly direction from mom and dad of course. This, clearly, is not a way to conduct one's self when reservations are required at most table service restaurants.
If we had wanted to use the dining plan and still let the children choose, it would have been necessary to make dining reservations and ask for their input months in advance in the planning stage, and just let them pick lunch on their own. This way, we would use the quick service tickets anywhere and still have our table service vouchers available for dinner.
In order to get the most value for your meal plan vouchers, it is important to note which restaurants take dining plan reservations and the value of the meals you plan on purchasing.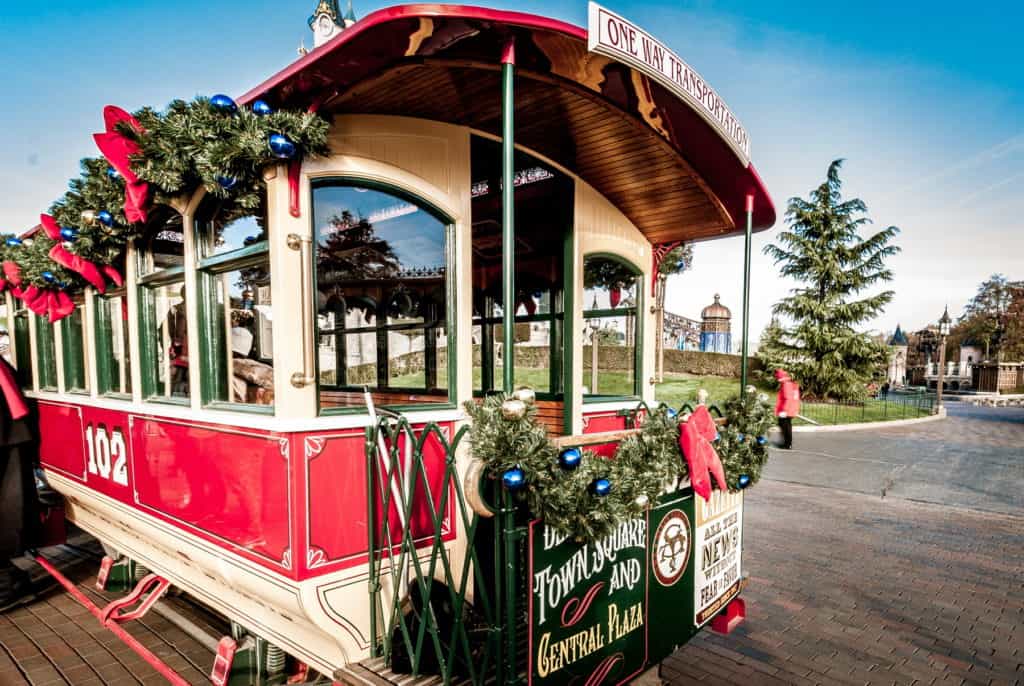 How the Winter Schedule Affects Restaurant Availability
When it comes to the Disneyland Paris dining plan, the ability to make a reservation can make or break your choice to purchase. If your number one choice is full, are you going to wait and see if space opens up, will you book at your second choice, or will you throw in the towel and wing it when you get there?
Why is it harder to book in the winter?
Because the parks close earlier, and therefore the restaurants within the parks also close early. Starting in October, and lasting well into the new year, most table service restaurants will close their doors at 6 pm, making the last available reservation at 5 pm. The main park closes at 7 pm and Studios closes at 6 pm.
Support us by liking our Facebook page
What does this mean for you?
It means, with a Dining Plan, you will routinely have to make the choice; Fireworks or reservation? Walt Disney Studios have a closing ceremony at 6 pm and by the time it is finished and you have successfully left the park and entered the Main park, you may not get the greatest of views so it is safe to say that you may not be able to do both in one evening.
Lines also start to form at least 1 hour beforehand. Knowing when you are willing to have dinner affects if you will be able to use your vouchers.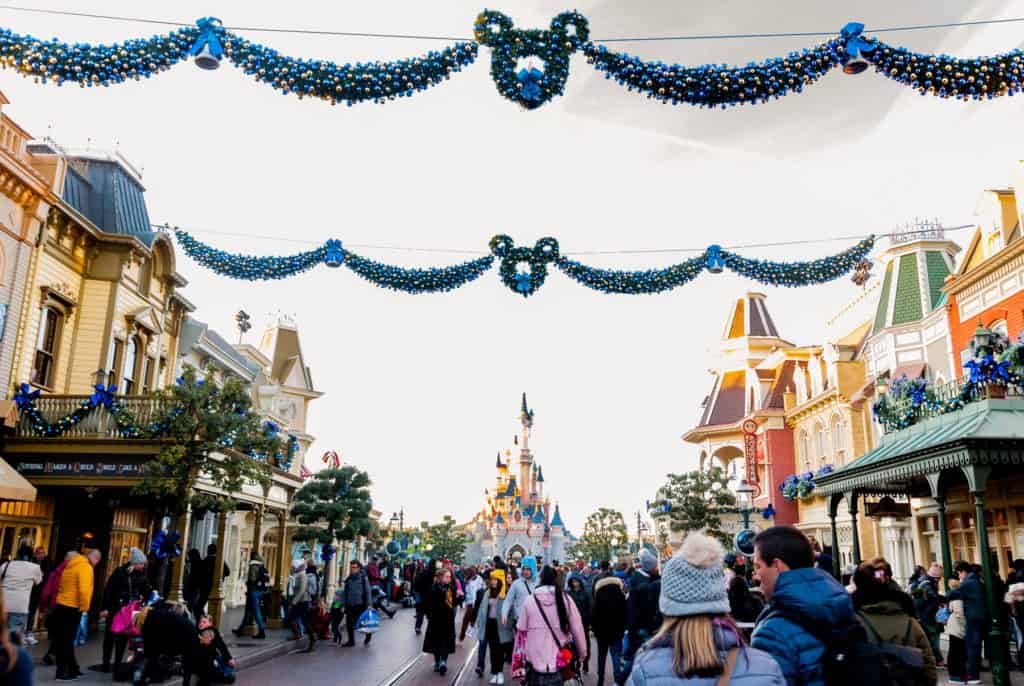 Breakfast at Disneyland Paris
Since March 2017, breakfast has been removed from the Disney hotel room rates and must be purchased separately. This is now what typically drives most guests to purchase a meal plan.
A pamphlet in our room highlighted the ample options for breakfast within the parks at a variety of prices to meet everyone's budget. This, however, did not work for us in practice as we missed maximizing our Early Magic Time two days in a row due to the incredible queues at these locations. The irony of this was not lost on us. These were not "ample options" for us!
Disneyland Paris Hotel Breakfasts
(super efficient for getting to magic hours) starts at 16euro per adult, but this varies by hotel. At Disney's Newport Bay Club, breakfast costs 25euro per adult and 23euro per child (aged 3-12).
I'm sorry, but placing a 3-year-old into the same price bracket as a 12-year-old is ridiculous. There is a big difference between a 3 year old and 12 year old when it comes to amount of food consumed, and the difference in price between a child and adult should be more than 2 euros!
It cost us 73 euros each time we went downstairs for breakfast. Sufficed to say, we only went twice, and we really just wanted to get to the parks at a reasonable hour. Both times, might I add, the cashier gave us a strange look when I said we didn't have vouchers and asked if we knew the price. Yes, we realize this is overpriced but the other options suck so we are paying for it out of pocket, thank you for reminding me.
Follow us on Pinterest – we share the best Disney content (not just ours)
Disney Character Breakfast
There is a character breakfast option available, at Plaza Gardens. We did this once. It was great, we saw 5 characters and therefore didn't have to wait in line to see them elsewhere. And the food was pretty much the same as the hotel breakfast, just a little more expensive to cover the additional cost of the characters. However, getting reservations can be hard to do, as you can only book up to 60 days in advance with vouchers or prepayment, or 3 days in advance on-site (if there is anything left).
Breakfast in the parks is lacking, in our opinion. As the parks don't open until 8:30 am, guests wishing to use this option (either paying out of pocket or using the free half board plus breakfast vouchers) will need to wait until the start of EMT (Early Magic Time) to have breakfast. There is also the option of waiting until after EMT to eat, therefore using your time more wisely but I do not see little ones waiting until 9:30 am to eat. The menu is consistent with traditional French Breakfast; coffee, juice, and croissant.
Breakfast in Disney Village
Breakfast in Disney Village is for us the last option available at Disneyland Paris. McDonald's does serve Egg McMuffins and pancakes in the morning but when we went, they were, I believed, grossly understaffed. The kiosks were not available and only two cashiers were left to take and fill orders. This took us 45 minutes from entering the restaurant to leaving the restaurant. EMT wasted!
The Early of Sandwich
The Earl of Sandwich is also an option; they have 2 breakfast choices – Croissant with jelly, beans with toast, a sausage, and bacon. There is also the option of picking fruit and yogurt for a mixed match of items. The wait was longer than we cared for and the quality was lacking. On the plus side, it only cost 25euro for the 4 of us to eat.
Disneyland Starbucks
And finally, Starbucks seems to have a breakfast option as well for a decent price; pancakes and coffee for 9 euro. The same price as the park's croissant option but less crowded.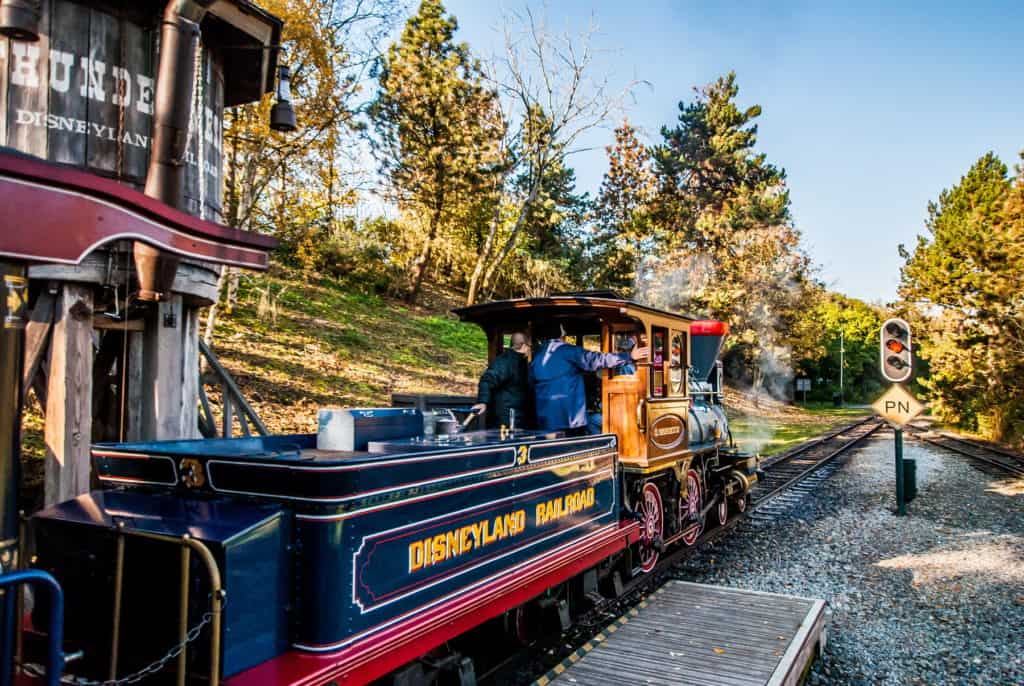 Our Experience with Disneyland Paris Meal Plans
In November 2017 we took advantage of the buy 2, get 2 promotion. This meant we were able to book 4 nights (and 5 days) for the price of 2 nights (and 3 days). To make the price even cheaper, we went from Sunday to Thursday; a Saturday reservation would have nearly doubled the price of the trip.

Knowing that the parks closed so early, due to early nightfall in winter, we didn't want to have dinner too early, then rush to find the perfect viewing spot for the Disney Illuminations show at Sleeping Beauty Castle. We also didn't enjoy being bound by reservations last time, in that we couldn't ride this or that because the wait time would have made us late for dinner, even though the kids just feasted on a bucket of popcorn and probably wouldn't eat much anyway.
We decided that since the parks close at 7 pm, dinner at 730 pm wouldn't be a horrible idea. They are used to going to bed a little later while on vacation. Twice we waited until after the fireworks to eat, at the Rainforest Cafe and Planet Hollywood, and another night we made reservations for Captain Jacks for 5 pm (we walked in at noon and asked) and managed to find a decent spot around 6:15 pm for the Disney Illuminations show at 7 pm.
Although by this time, Sleeping Beauty Castle and surrounding area had already been roped off so we had to walk all the way around Fantasyland and Discoveryland to find this spot and I still needed to hold the kids up high while hubby photographed – don't worry, there wasn't anyone behind us.
There was another promotional offer for winter; Free Half Board Plus. Looking at the savings for these two promotions, we decided that we would prefer having more time within the parks, instead of free meals, since we couldn't be sure where we wanted to eat and how much we would actually be saving. At least with the BOGO promo, we had a tangible saving amount.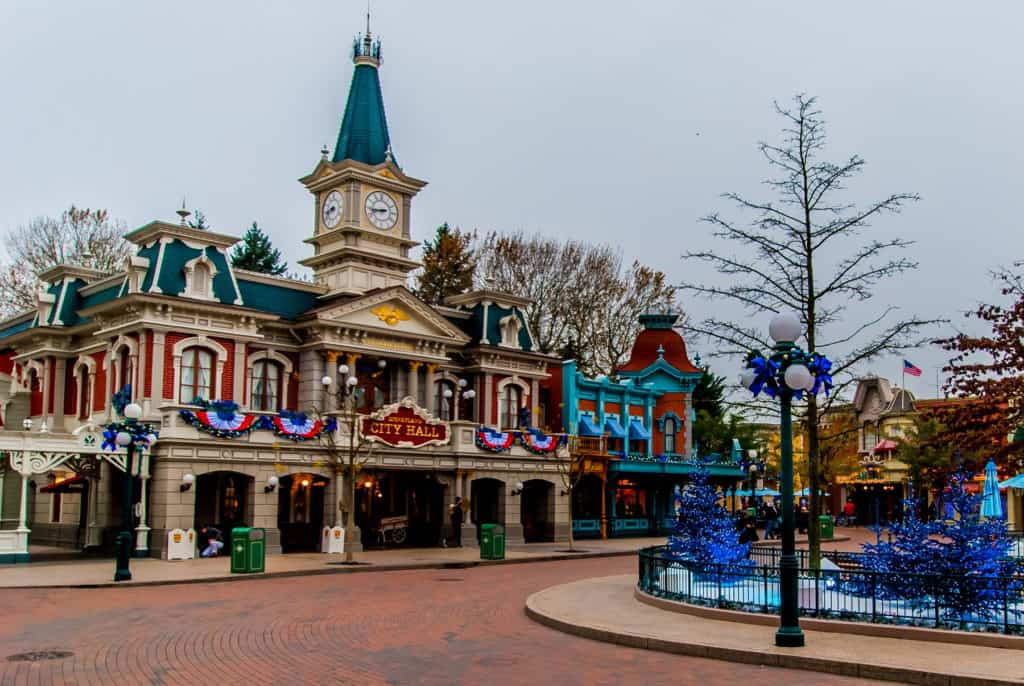 Your Thoughts...
Please share your thoughts in the comments or reach out on social media...We would love to hear from you.
Follow Mouse Travel Matters for Disney Parks news, the latest info and park insights, follow MTM on Twitter, Facebook, and Instagram.
You May Also Like…
We'll share more Disney tips in our next posts. Subscribe to our newsletter to stay in the know.