Last Updated on May 11, 2022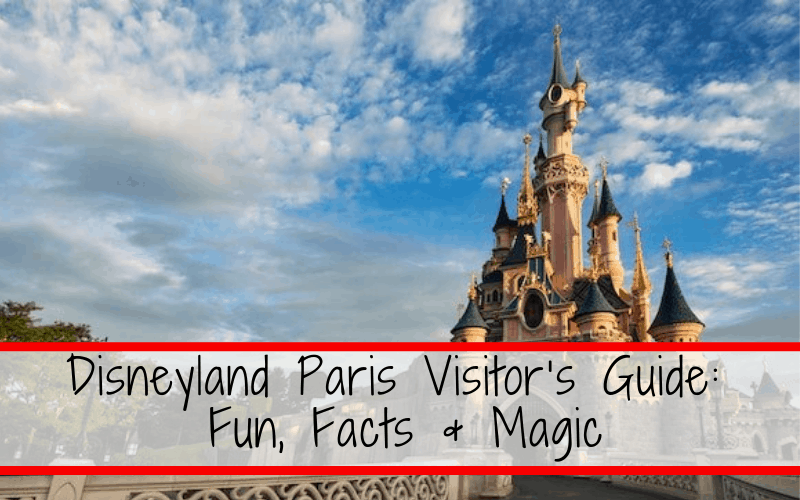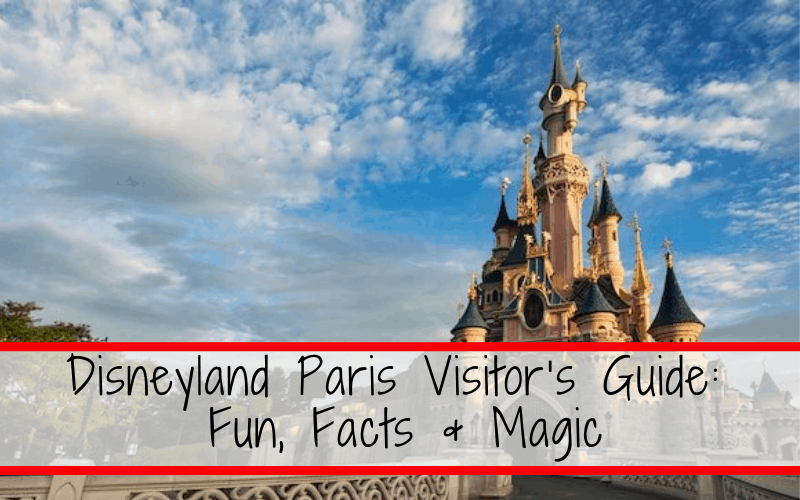 You can visit once, you can visit 100 times, there is always something new to learn. Disneyland Paris has a few secrets to share regarding how the park operates, hidden gems and the sheer scale of the parks.
This post may contain affiliate links.
To which I earn a small commission, at zero cost to you!
Find more info in our
Privacy Policy
.
Euro Disney
What is Euro Disney? Disneyland Paris was actually called something different when it first opened. In 1992 the park was called Euro Disney, but this would soon change. In 1994, the resort changed its name to Disneyland Paris. There are still many locals and international guests alike that prefer the name EuroDisney because it helps differentiate itself from the American park Disneyland (in California)
There have been a lot of changes to Disneyland Paris since it's opening day and since its name change from EuroDisney, mostly with the addition of its second park Walt Disney Studios Park in 2002.
Check out Disneyland Paris: $2.5 Billion Multi-Year Expansion Frozen, Star Wars, and Marvel for more information on updates on the expansion that everyone is talking about.
The 2 Main Disneyland Paris Parks
The main question we tend to hear is "How many parks does Disneyland Paris have?" This can be a little confusing for first-time visitors. Disneyland Paris has 2 parks; Disneyland Park and Walt Disney Studios Parks.
Between the two Parks, there are a handful of differences; mostly that one is about Magic and wonder, and the other about Pixar movies and amazing Disney live-shows. There are also a huge number of unique rides and shows to both parks.
In terms of which park is better, it really depends on what your goal is for your Disney vacation. Do you want to see the shows, experience more adult rides, or do you want to be a kid again and experience some of the same attractions as Walt Disney World in Florida? Personally, having only traveled to Disneyland Paris with the children, I vote Disneyland Park as the better of the two parks, only because there is more to do and eat for the little ones.
Don't forget to check out more info at Disneyland Paris Trip Planning Guide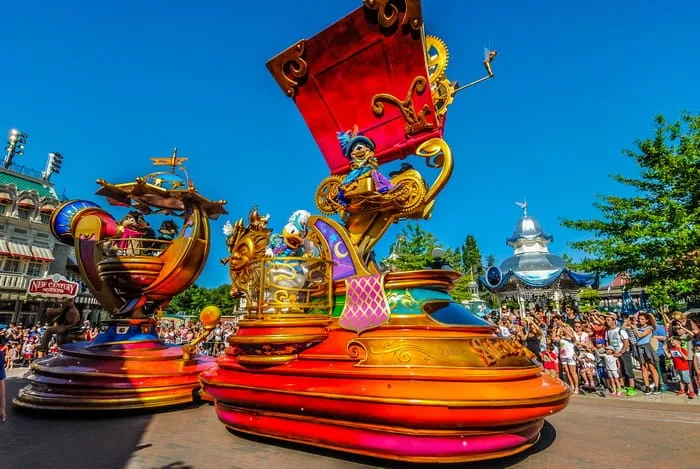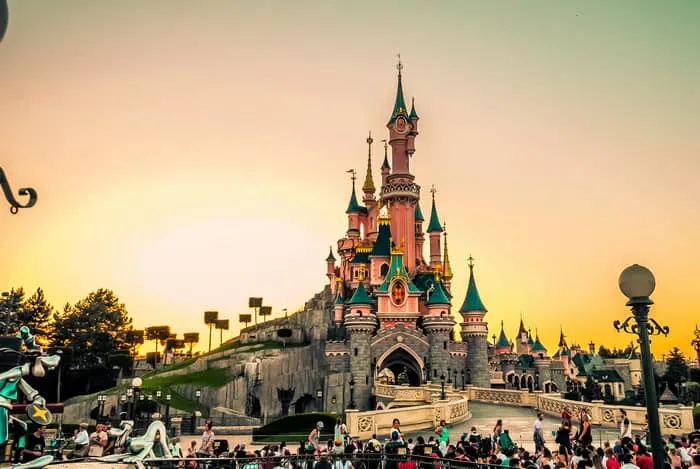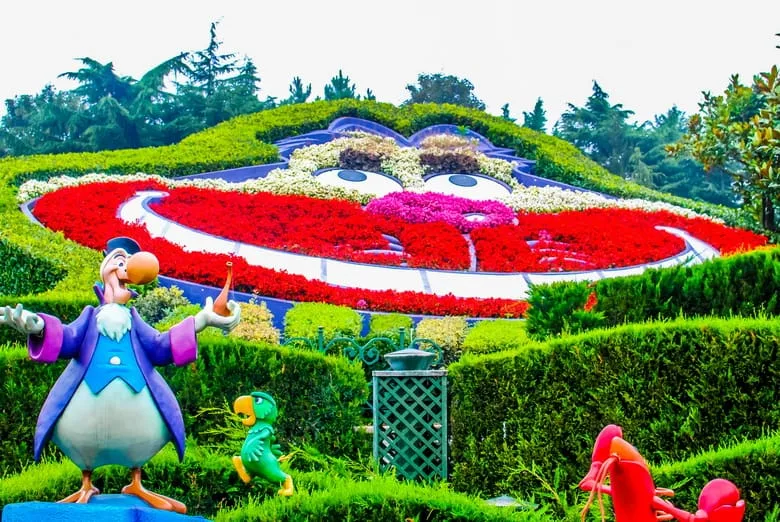 Disneyland Paris Tickets: Where to Buy and How to Save
There are many ways to book your Disneyland Paris tickets. The most obvious choice is through Disneyland Paris website itself. You will always have amazing service and terrific prices when booking straight from the source. They are also much more accommodating when it comes to changing dates, upgrading your reservation or purchasing travel insurance.
There are a handful of reputable places to purchase Disneyland Paris tickets that are worth less than the official website; this is mostly from international Disney certified travel agents.
Disneyland Paris Price: How Much Does a Day Really Cost?
The cost of entrance tickets isn't your only expense to consider;
Disneyland Paris buggy hire cost
Super Fastpass
Prices in shops
Character breakfast
Restaurant prices
While there are definitely ways to visit Disneyland Paris on a budget, keeping these additional costs in mind will do a long way to reducing the stress and surprise from your Disney vacation.
Fastpass System: What It Is and How to Use It
The Fastpass system at Disneyland Paris is far different from the current system being used in America. Most important to note is that Disneyland Paris does not have advanced reservations for fast pass tickets.
Earlier this year, Disneyland Paris introduced a paid "Disney Access One" trial program, which gave people one-time Fastpass-style access to select attractions. Now Disneyland Paris is rolling out a tiered pay-for-play line-skipping system that actually uses the "Super Fastpass" name.
Check out Disneyland Paris Fastpass & How to use it for more information and details on how to get the most out of your Fast Pass.
Top 5: The Best Disneyland Paris Hotels
There are 7 hotels on the Disneyland Paris property. We say hotels because they are not resorts like Walt Disney World. These hotels are single buildings; the theming is relegated to the building's architecture and interior decorations.
Of the 7 hotels, we have come up with 5 best hotels, as the other two don't seem to fit into the Disney theme or are too far away and with too few amenities for us to consider as being equals in terms of on-site experience;
Disneyland Hotel
Newport Bay Club
Hotel New York
Sequoia Lodge
Hotel Santa Fe
Here is our Guide to Disneyland Paris hotels.
Have tickets or don't want to book a package? Check out these incredible deals on Booking.com. Disney doesn't care how you booked the hotel, as long as you are staying in a Disney hotel, you get treated just like everyone else. So why not save a little $$ in the process.
The Disneyland Paris Castle: The Most Impressive of Them All
Technically called Le Château De La Belle Au Bois Dormant, the Disneyland Paris castle is the most unique, interactive and beautiful Disney castle we have seen to date.
In order to impress European guests, who can practically see a castle in every other town, Disney Imagineers needed to build something epically impressive. What's even more impressive is what's on the inside; not only can guests walk around the top spires of the castle and get a closer look at the story of Sleeping Beauty – which is basically an attraction in and of itself – there is a Dragon in the dungeon.
A Dragon! Underneath the castle, and to the left, lays a sleeping dragon. This is a dark walking experiencing for those interested in the detour.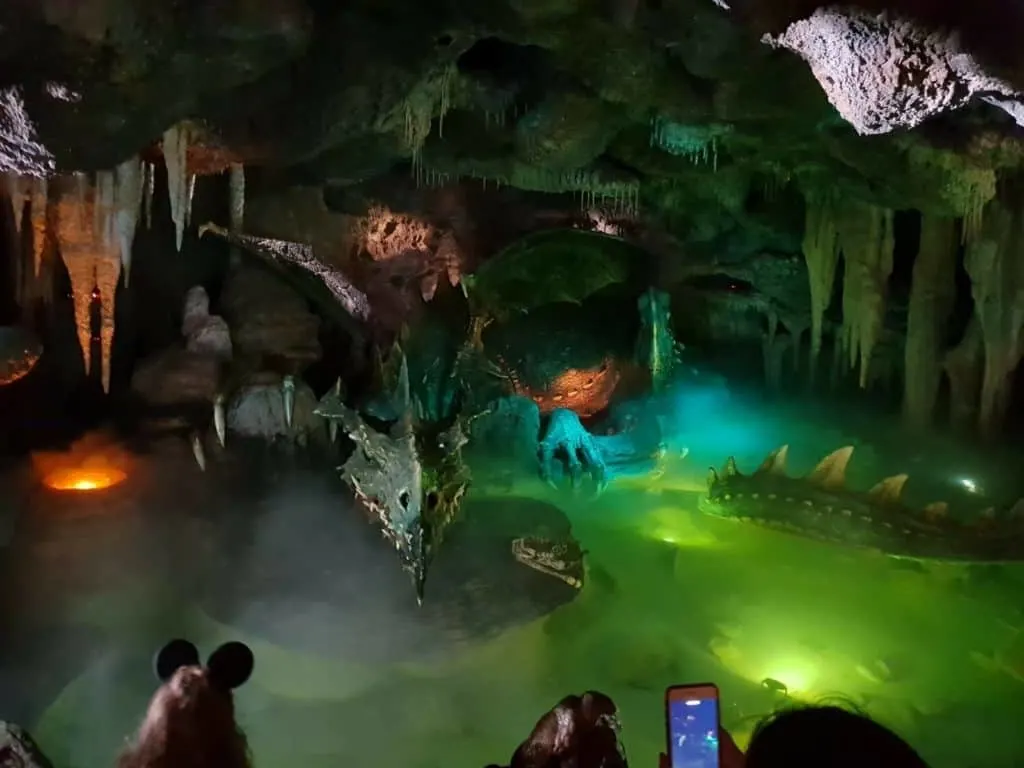 Top 10 Disneyland Paris Rides
Disneyland Paris has 54 different rides – here are the must-visit ones
Ratatouille: The Adventure
Phantom Manor
Pirates of the Carribean
Toy Soldiers Parachute Drop
Crush's Coaster
Indiana Jones et le Temple du Peril—Indiana Jones and the Temple of Peril
Buzz Lightyear Laser Blast
Alice's Curious Labyrinth
Star Wars Hyperspace Mountain
Cars Quatre Rous Rallye
There are ride height restrictions on some of these attractions, this is for the safety of the rider and can not be adjusted because your child is "so close" or "really wants to ride it". We ask that all guests respect the rules (as well as the Cast Members enforcing them) and check out the height limits before making any hard plans for the day. Also, don't forget to check out What is Babyswitch and how do we use it?
15 Best Disneyland Paris Restaurants
Finding a guide to the best 10 Disneyland Paris restaurants is a little harder than it sounds; there are 18 Table Service restaurants, 12 Buffet service restaurants, 17 Counter Service restaurants, 16 Quick Service Restaurants, and 2 Bar Service restaurants to choose from.
Of the 48 possible selections, we have been able to narrow it down to 15 must-visit restaurants during your next Disneyland Paris vacation. Whether you are visiting with the kids or just adults, these 15 Best Disneyland Paris Restaurants are our go-to eateries for everyone;
Walt's – An American Restaurant – Disneyland Park
Bistrot Chez Rémy – Walt Disney Studios Park
Buffalo Bills – Disney Village – Full review here
Rainforest café – Disney Village
Auberge de Cendrillon – Disneyland Park
Captain Jack's – Restaurant des Pirates – Disneyland Park
Annette's Diner – Disney Village
Plaza Gardens – Disneyland Park
Restaurant Hakuna Matata – Disneyland Park
Inventions – Disneyland Hotel
Restaurant des Stars – Walt Disney Studios Park
Cafe Hyperion – Disneyland Park
Steakhouse – Disney Village
Cowboy Cookhouse BBQ – Disneyland Park
Pizzeria Bella Notte – Disneyland Park
Disneyland Paris does have a Meal Plan system, for those that are interested in trying the more expensive menu options that Disney has to offer. Check out Meal Plan Options available at Disneyland Paris for more information.
Map of Disneyland Paris
There aren't too many places that will provide a map of Disneyland Paris for you to download. Your travel agent probably can but your best bet is to download the Disneyland Paris app or visit the website here and get the most up to date map and interactive experience available.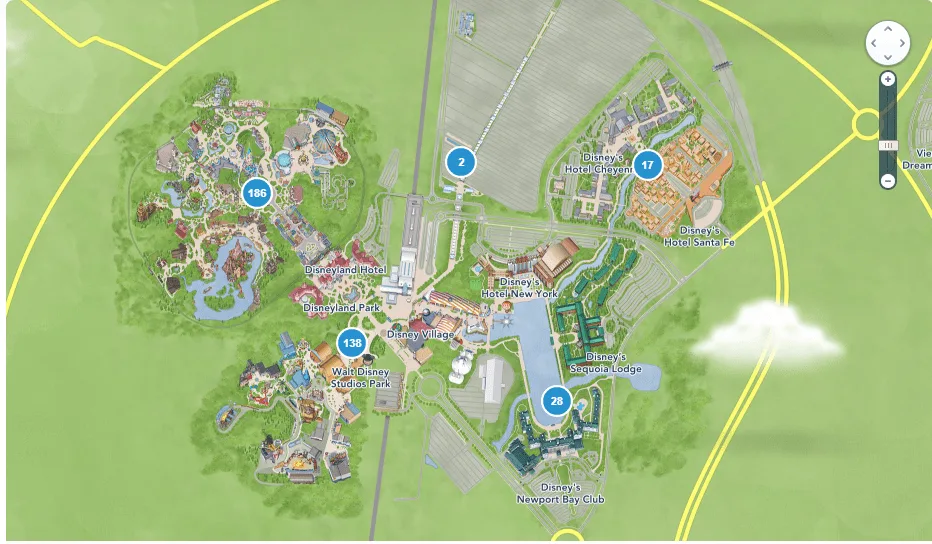 Airport Transportation Options
In terms of what airport to use for Disneyland Paris, the closest airport to Disneyland Paris is Charles de Gaulle (CDG). To get from Charles de Gaulle to Disneyland Paris, you have three transfer options; taxi, shuttle bus and train.
The cheapest and most popular transfer option is taking the TGV Train to Disneyland Paris from the airport. Tickets cost about 17.50€ and will take roughly 45 minutes door to door.
Another quick option is taking a Taxi from the airport to Disneyland Paris. The journey will only take 40 minutes, and this will cost between 76€ and 90€ depending on the time of day.
The final transfer option is taking the Magical shuttle bus. Tickets cost 23€, and the bus will take between 60-90 minutes to reach Disneyland Paris hotels. Bookings can be made up to two days before the departure date. Disney's Davy Crockett Ranch is excluded from this transfer option.
---
Enjoy these fun facts; who knows, these may win you the next round of Disney Trivia!
There is only ever 1 Mickey Mouse present in the entire park, at any given time. This is to create the magical illusion of the mouse.
Disneyland Paris was actually called something different when it first opened. In 1992 the park was called Euro Disney, but this would soon change. In 1994, the resort changed its name to Disneyland Paris.
Disneyland Paris Resort is home to two theme parks: Disneyland Paris Park and Walt Disney Studios Park.
Walt Disney Studios Park was opened in 2002 and is dedicated to Show business, themed after classic movies, production secrets, and behind-the-scenes work.
Disneyland Paris Park is a theme park that is full of world-class rides and is dedicated to fairy tales and Disney characters.
Main Street, U.S.A. in the Magic Kingdom uses forced perspective to make every building appear taller.
Elaborate soundscape throughout Main Street, U.S.A.
To guide the parade floats, there is a small cabin, utilizing cameras and monitors, and the driver creates the magical illusion of self-driving.
Some floats scent as they roll by
Lighting on the 13 floats at night uses more than 700,000 bulbs
Floats are all battery-powered and must be charged each night.
Disneyland Paris stores do not sell chewing gum, in order to keep the park clean and pristine
There are hundreds of hidden Mickey's throughout the Park. Many are placed purposely by Disney Imagineers. Some have been placed by Cast Members. It is unknown know many there are exactly, or where they are all located.
There is a department at Disneyland Paris called "Wild Life" and there are tasks caring for wildlife in the parks, this includes Bunnies, ducks, and foxes.
Disneyland Paris is the only Disney park to feature a Dragon beneath the castle. La TanIère Du Dragon rests under Sleeping Beauty Castle. The walkthrough consists of a dimly lit passage where the large dragon sleeps, however she will occasionally 'wake up' puffing green smoke and growling. It is also the largest animatronic character at 75 feet long and 5,500 lbs.
The limousine outside Studio Tram Tour: Behind the Magic is the actual limo from the movie 102 Dalmations.
The castle's stain glass windows were created by master glassmakers. It took months for each window to be created, and they used 12th Century glass-making techniques.
Disney wasn't sure where they wanted to build their European park. Marne-la-Vallee, France or Costa Dorada in Catalonia, Spain.
The twisted columns of the castle are inspired by the Church of St. Sever in Paris.
Even the color choices were carefully planned according to its environment; Disneyland Paris' Castle is pink because of the average French grey skies. Walt Disney World has a grey castle due to the average blue sky
All Disney Park Castles face south – there is no need to worry about lighting when snapping photos.
The architecture of Main Street U.S.A. is inspired by Walt Disney's hometown of Marceline, Missouri.
There exists a real barbershop on Main Street U.S.A. If you fancy your hair trimmed during your day out at Disneyland Paris.
The designs of other Disney castles took inspiration from European castles. Disneyland Paris didn't want to be compared to neighboring castles so they completely made this one up – it is one of a kind.
Visitors are never called 'clients'. They are called 'guests'
Cast Members are never allowed to discuss which character they played and when, with the general public. Especially high profile characters like Mickey and Minnie Mouse
Walt Disney Company had difficulty adapting to the French culture and traditions. This caused many tensions between the construction staff, Cast Members, and the local people with American Disney Imagineers.
Disneyland Paris has roughly 15,000 employees, who represent 100 different nationalities.
Dancers have 1.5 hours to prepare for parades; Makeup, Dress, and choreography review. Cast Members need to jump into roles they haven't played in a while.
Parade Cast Members are all between the age of 18-25 years old. Mostly because the dancing is so taxing on the body
Most dancers only get paid ~1,400euro per month (net) for 35 hours/week. They agree it isn't much, but they love the job so much, and there is no work to bring home, at the end of the day.
All daily preparations are done off-site, also Cast Members are bused into the backlot before their shift starts.
The floats are roughly 1500 tons and require constant maintenance.
There are 450 different plant species at Disneyland Paris. And 35,000 individual trees.
The stockpile of costumes is the largest in Europe; with over 250,000 pieces.
The sewing workshop creates 5,000 costumes per year. Some pieces can take up to 200 hours to create.
There is 51 staff in the sewing department. It can take them up to 40 working hours to make a single pirate hat.
Cinderella's dress took 120 hours to create. And Tiana's dress took over 200 hours.
It's a Small World ride that has over 240 animatronic children, representing 5 continents. Pirates of the Caribbean has 72 characters.
The Animatronics department can take up to 6 weeks to upgrade, repair and reskin a pirate. There are 100 pieces just for the mandible to function
Each robot can cost somewhere between 150,000 – 300,000 euros.
The restoration team is made up of 10 individuals. It can take 2 weeks to repair and repaint a horse from Lancelot's Carousel.
10,000 restorations are completed per year.
Inside rides with glow-in-the-dark characters are painted in the dark. This way artists can see when they make drops on the floor.
There are 150 firefighters on-site at all times, 6 of whom are female. They are specialized in high-elevation rescues. They aid roughly 1600 injuries per year.
Casting directors for Buffalo Bills Wild West Show work with native reserves to hire Native American actors. This fits with the tradition of Buffalo Bill's original shows. The role of Indian people was both essential and anomalous in the Wild West. They were encouraged by Buffalo Bill and others to retain their language and rituals.
The Buffalo (Bison) weigh 1 ton each; their care is dangerous work.
Leslie has been playing Annie Oakley since the show debuted.
Space Mountain in Disneyland Paris is the fastest of the 5 in operation and the only one to go upside down.
In order to make Space Mountain go 46mph in 2 seconds, the ride uses technology like those found in aircraft carriers to propel fighter jets
Despite popular belief, Disneyland Park (140 acres) is actually larger than the Magic Kingdom (107 acres). There is more green space beyond what guests can access in Disneyland Paris, therefore for guests, there is more space to cover and more rides to access in the Magic Kingdom. Also, Disneyland Park only has 49 attractions, while Magic Kindom has 51.
In 2016, Disneyland Paris hosted approximately 8.4 million visitors, making it the most-visited theme park in Europe, and the 13th-most visited Theme Park in the world.

Your Thoughts...
Please share your thoughts in the comments or reach out on social media...We would love to hear from you.
Follow Mouse Travel Matters for Disney Parks news, the latest info and park insights, follow MTM on Twitter, Facebook, and Instagram.
You May Also Like…
28 Disneyland Paris Tips for First Timers!
What Can I Do At Disneyland Paris While Pregnant?
Best Shoes for Disney & Theme Parks 2018
Disney World & Disneyland Security
Why You Really Need a Stroller for Your Disney Vacation
2019 Disneyland Paris Visitor's Guide: Fun, Facts & Magic