Last Updated on March 30, 2020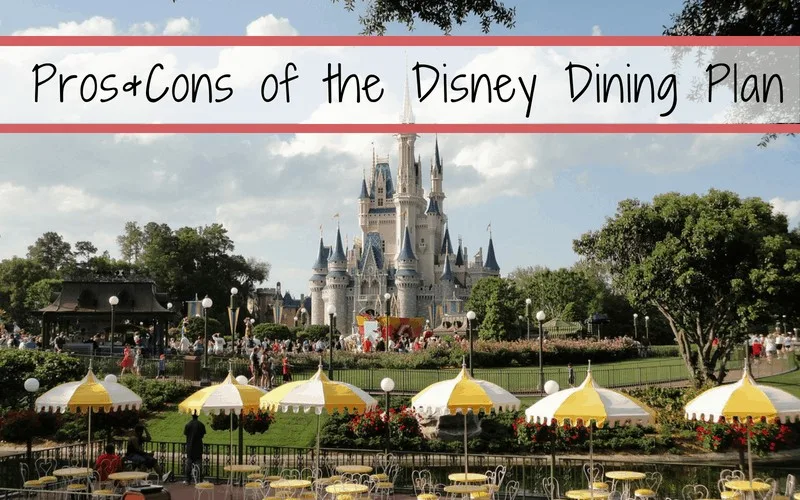 Here are the pros and cons of the Disney Dining Plan. There is a wide range of dining options at Walt Disney World ranging from fast food style to sit down to table service.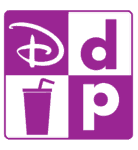 There is a little something for everyone. The Disney Dining Plan is a system of prepaying for meal credits and cashing them out for a meal at your selected qualifying restaurant.
Pros of the Disney Dining Plan
Everything that is amazing about the Disney Dining Plan, just in case you weren't already convinced.
Choice
With 140 restaurants to choose from, including at the resorts themselves, Disney Springs and the parks, there is a massive choice of where and what to eat. There is no reason why you need to eat at the same restaurant more than once and each serves a little something that everyone will enjoy.
Restaurants
Speaking of choices, there are so many food choices, and themed restaurants options available under the Disney Dining Plan. Each restaurant will have something for everyone, even the pickiest of eaters or those with restricted diets.
Resorts
It's not just the parks that have participating restaurants; the resort food courts and Table Service restaurants are also available to guests. Spend the day Resort Hopping and stop for a meal or two at the same time.
Hassle-Free
Booking is a hassle but once you've finished that arduous task, you have a guaranteed table at a specific time without waiting in line. Also, there is no hmm and debating about where to eat and wasting precious time in the parks; the discussion was made months ago and everything is already sorted out.
For some reason, there are fewer arguments when there are no alternatives (Works for my kids, anyway.)
Free Offering
Sometimes, the Disney Dining Plan is free. There is a catch, like everything in this world but Free is still Free.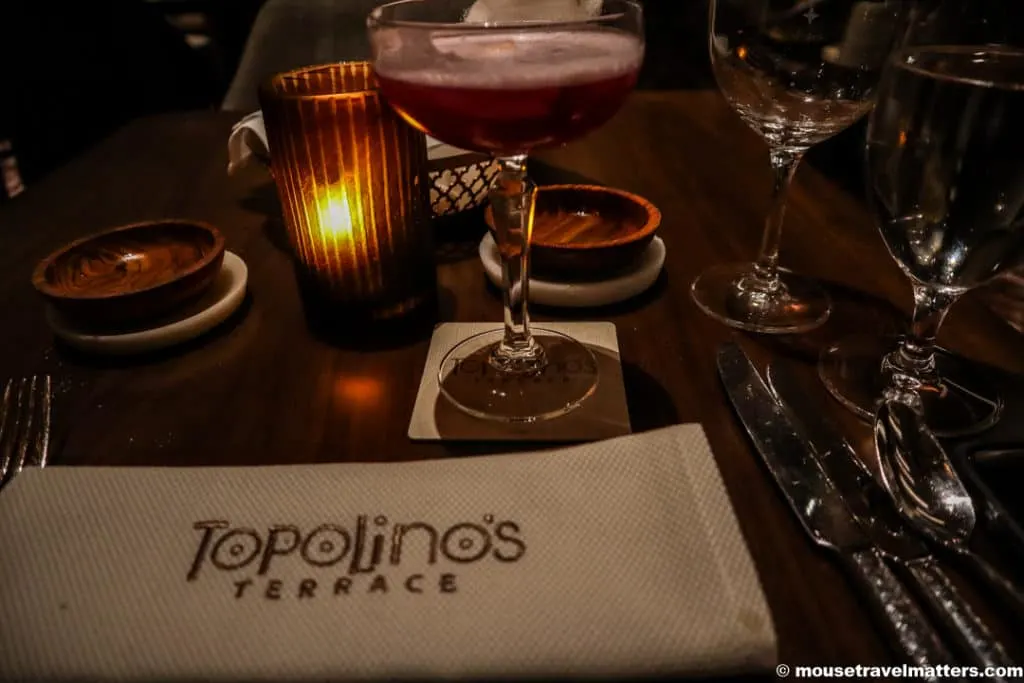 This post may contain affiliate links.
To which I earn a small commission, at zero cost to you!
Find more info in our
Privacy Policy
.
Cons
With all that is great about Disney Dining Plans, there are a few cons and room for improvements
Locked in
Booking 180 days in advance is a little overkill. How do you know what you will want to eat 6 months in advance? Reservations also dictate what you will do that day and if you can go on one more ride before eating or head over to the restaurant early. What if a FastPass+ opens up in another park? Well, that's great for Joe Vacationer 'cause you won't make it back in time for your reservation.
Hassle
I know I already said hassle-free to book and arrive at your restaurant of choice, but this hassle comes from deviating from the plan. There is a hefty $10 per person fee for not showing up or cancelling with less than 24 hours notice. This means sickness, weather and other unforeseen circumstances just cost you a little bit more.
Timing everything just right, so you can make it to your reservation, or making sure you are presentable after touring all day, is a bit of a pain as well.
Too much food
There is so much food available with the Disney Dining Plan. A Table Service, Quick Service and full breakfast each and every day are enough to make even the most active Disney vacationer purchase a new set of jeans when they get home.
Waste
As with everything prepurchased, waste simply equals less profit. The more you waste, off your plate or unused credits, the less valuable your purchase has become. It is easy to have unused credits when you are always full. There will come a Disney day when you are sick and tired of eating and your daily caloric intake will consist of Mickey Ice Cream Bars and Popcorn.
Cost
Speaking of value, each voucher has an unwritten cash value. If you do not spend the minimum value for each plan and use each and every voucher during your vacation, you are just flushing money down the toilet.
Quick Service Disney Dining Plan $44,13/per night/per person
Table Service Disney Dining Plan $63,70/per night/per person
Deluxe Disney Dining Plan $115,08/per night/per person
Unused credits are nonrefundable and credits are non-transferrable. Gone are the days of paper vouchers that you can just give away or sell (major Disney no-no by the way), Disney Dining Credits are now electronic – which is why it is important to keep track – thus making them non-transferable even between friends.
But, and this one is a big BUT, you can use them to buy meals for people not in your party, you just have to be present to do that. This means you are more than welcome to spread a little Pixie Dust to your dining neighbour, buy candies for that adorable prince/princess next to you in line (with parents' permission of course) or covering members of your group that may not have purchased the Dining Plan.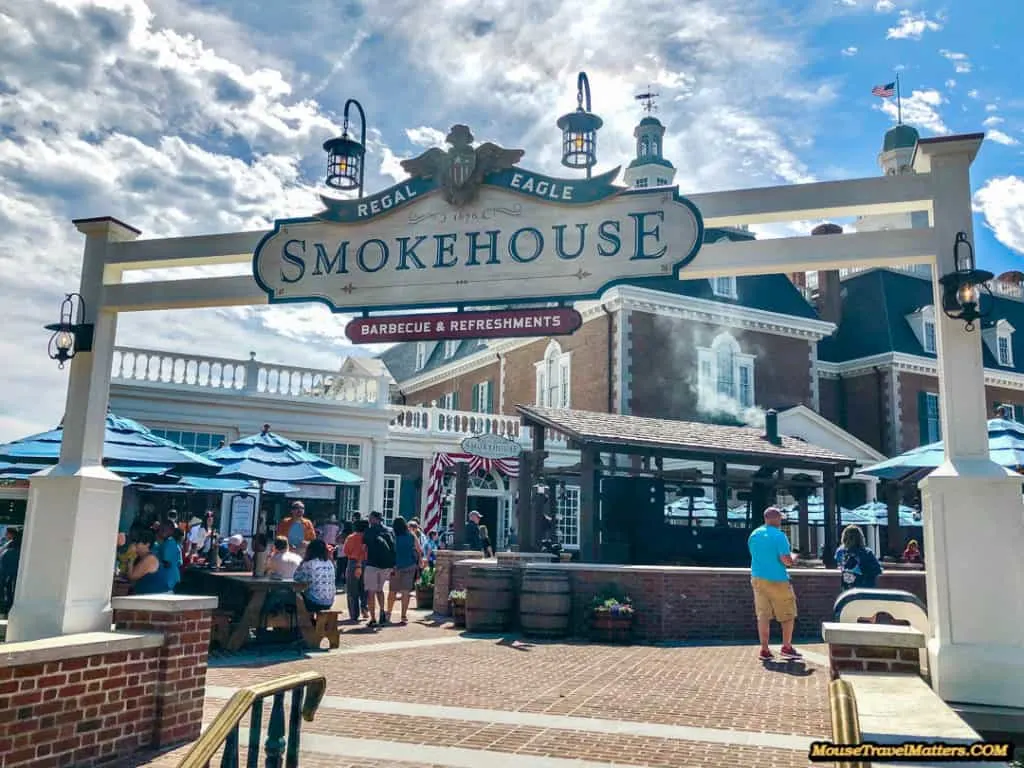 Although, you are being forced to sit down, relax, and spend time together with your family so it can't be all bad, right? You decide, how bad are the cons and do the pros greatly outweigh them.
Click here to read more about Disney Dining.
Join our MTM Newsletter to stay on top of ALL things, Disney!
Your Thoughts...
Please share your thoughts in the comments or reach out on social media...We would love to hear from you.
Follow Mouse Travel Matters for Disney Parks news, the latest info and park insights, follow MTM on Twitter, Facebook, and Instagram.
You May Also Like…
How to Eat Gluten-Free at Disney World
How to Pack the Perfect Disney Park Bag Ever!
What to FastPass+ at Walt Disney World Theme Parks
25 Things to Know About Star Wars: Galaxy's Edge