Last Updated on May 11, 2022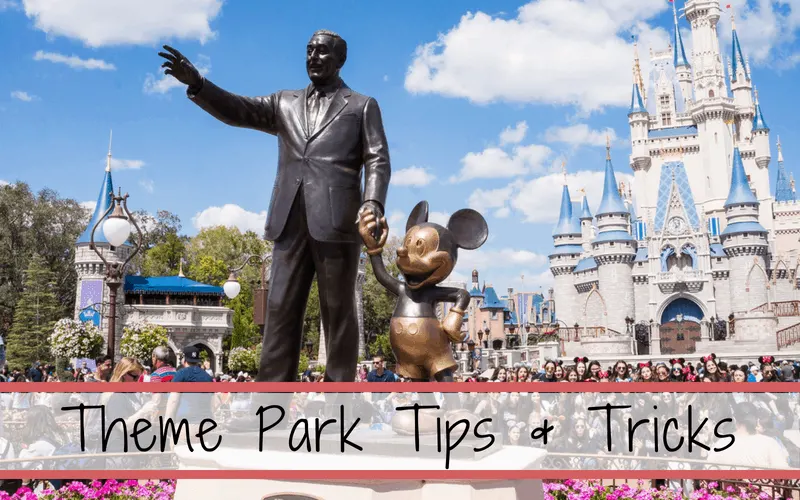 While you may have decided to visit a theme park, like Disneyland or Universal Studios, there are a lot of things one needs to think about when bringing a small child. Stroller or no stroller? Bring snacks or buy them there? Nap at the hotel or in the park? Where to park the stroller while on the ride?
These top 10 theme park tips & tricks will help with some underlying questions you may have.
This post may contain affiliate links.
To which I earn a small commission, at zero cost to you!
Find more info in our
Privacy Policy
.
Here are 10 Tips & Tricks
1. Picking the Date
Forgot to check the school schedule when booking your hotel? we did. Turns out, booking one of the more expensive weekends in the summer it happened to be the last weekend before school started in 3 EU countries.
It wasn't super (Walt Disney World) busy but it was more expensive than we wanted to spend.
2. Choosing the Right Hotel
We decided to stay onsite. Yes, it is more expensive than staying off-site and driving up, but there are often perks to staying at the resort. Early magic hours, hopper passes, and discounts on meal plans are among these perks.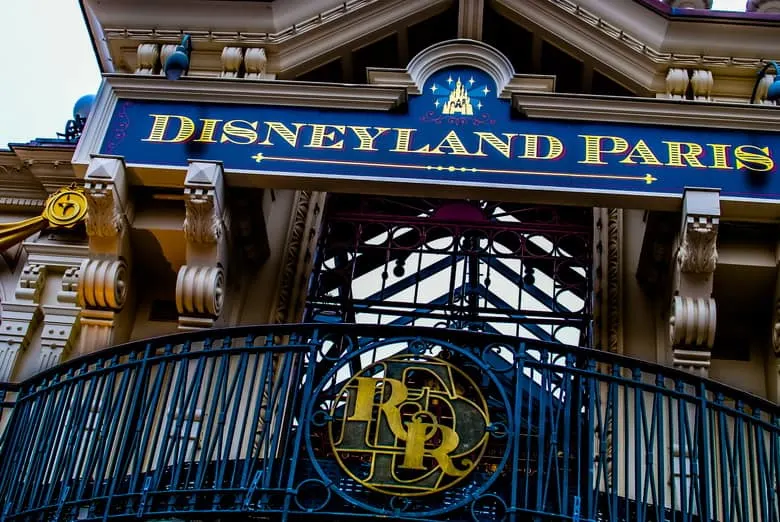 If the kids still need a nap, or a nap is just a good idea in general, some considerations are needed. Is the hotel close by or is there a stroller available? We found a hand full of adults laying across a bench in the shade to grab a few minutes rest.
Technically, this is an option but it's not suggested. Our hotel was literally at the front door of the main park so we had the option of going back if we wanted but he has been fighting naps for a while now and didn't want to spend 2 hours fighting for a 45 min nap.
Also, if the child naps at the hotel, someone needs to stay in the room with them. We decided to sit him in the stroller and see how it goes. We walked in a quiet area and 5 minutes later he was out.
Hubby and I rotated who would stay with him and who got to go on the rides. Also got a lot of shopping done without little fingers touching and asking for everything.
4. Stroller or Not to Stroller
Bring one or rent one? Big one or umbrella? We brought the Bob Revolution because he was used to it and I just love it. Based on research, and his weight class, the umbrella stroller looked a little too tight in the shoulders and I wanted him to be comfortable.
Each attraction has a stroller parking lot. I left the diaper bag in the bottom of the stroller but didn't leave anything valuable in that bag; a change of clothes and diaper accessories. Some people will say to use a bike lock so no one can steal the stroller; this is not advised.
There are attendants that frequently move the strollers from the entrance to the exit, move them away from 'no parking zones' or just rearrange them to make more room. It is also prohibited from using a bike lock to secure your stroller to fences.
If anything, get a lock that prevents the tires from spinning; this will be a pain for any CM (sorry!), but make it near impossible for a thief to leave unnoticed.
A good stroller is also a great way to keep the kids immobile when the crowds get thick, during meals (when highchairs are limited) or to encourage nap/quiet time. Check out more reasons why we suggest bringing a stroller for little ones.
5. Packing for Extremes
Driving to Walt Disney World from Toronto taught us a few things about driving too expensive resorts. Water and snacks to last not only the drive but throughout the park stay are crucial to cutting costs.
It gets hot after a while from being outside all day, riding all the rides, chasing the kids and overall hydration needs.
We bought 3 packs of 6 large water bottles and froze them. These also acted as cooling packs when putting other items in the cooler. Some homemade snacks of, crackers, or sandwiches for lunch, and plenty of juice packs. The kids had milk with breakfast and dinner, this way all they need is juice and water throughout the day.
Instead of carrying around a ton of juice boxes or single-use Capri-sun, get yourself a great water bottle for each member of the family and pack a single 2L bottle of water and/or juice in the stroller. Refill your bottle as often as desired and request more during meals. I did hang on to the store-bought water bottles though – deposits aren't going to cash themselves out.
6. Character Dining Success
The two-character meals we prefer are dinner and breakfast. Lunch doesn't generally go as well since kids haven't napped, and everyone probably looks …how do I say this politely…. not their finest, from touring all morning.
Characters have lots of photo opportunities and they aren't cheap, we don't want to spoil the moment by being sweaty or having amazing hat-head. Dinner gives the kids time to rest, and every one time to clean up before stopping.
Know your kids and how they will react to characters. Depending on the age of the kids, this could also be a waste of money. The Oldest was 2.5 years old his first time to Disneyland Paris and he didn't appreciate the characters he saw walking around him, it was more of a distraction actually.
Next time, he will be 5, she will be 2 and they will both have more Disney knowledge so it should be better. Try one, and go from there.

7. Footwear
Nothing screams novice traveler like beautiful shoes. For some reason, practical and stylish have yet to meet.
Sneakers or hiking sandals are the go-to for us and still are. I see people with nice boots or even heels. I can't even imagine the agony they are in at the end of the day.
It's so important we have created a complete article on the 'matter'.
Best Shoes for Disney & Theme Parks has all the top picks for your footwear needs.
The kids will also need something practical; good fitting sneakers, properly worn in to avoid blisters, and waterproof in case it rains or someone spills a drink.
8. Firework & Parade Philosophy
There are two schools of thought when it comes to fireworks and parades.
they are not to be missed,
this is the perfect time to ride attractions since everyone will be waiting at least one hour in advance.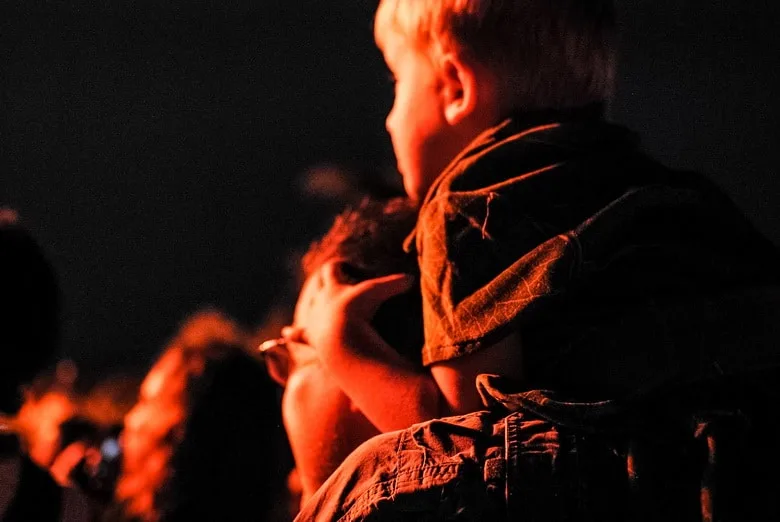 Budget Pro Tip; save some money on something your kids will enjoy? Buy a few glow sticks beforehand, and surprise your children at the parade. Glow Sticks in the parks can be pricey.
9. Get Up, Get to the Parks Early
We are not just referring to using Early Magic Hours, or whatever your theme park of choice calls it, this also means arriving before rope drop. As the day goes on, more and more guests will be arriving and it will only get more crowded.
Arriving early and beat the sleepy heads to the punch. By the time they show up, you will have already completed their go-to rides and be well on your way to everyone's "if we have time" attractions.
In terms of Disneyland, Early Magic Time is a full 2 hours before any offsite guests arrive. We managed to get all of Fantasyland complete before the general public was allowed in and bombarded that corner of the park.
The posts and pages of Mouse Travel Matters
do contain affiliate links that we earn a small commission for,
they come at no extra cost to you!
10. Good Old-Fashion Fun for the Kids.
Despite how much fun they are having on the rides and shopping, sometimes the kids just want to play the old fashion way. It is important to keep them focused; "3 more rides and we will find a park".
This can either help them nap better or just give them something to look forward to after spending the day adventuring with their parents. Either way, for us, once the magic word 'park' was used, we had the most well behaved and focused 2.5-year-old.
The top 10 theme park tips & tricks we have presented here, will hopefully improve your holiday at Disney Parks.
The more you know the better you can budget. We hope you enjoy bringing your little ones to Disney & Theme Parks.
Your Thoughts...
Please share your thoughts in the comments or reach out on social media...We would love to hear from you.
Follow Mouse Travel Matters for Disney Parks news, the latest info and park insights, follow MTM on Twitter, Facebook, and Instagram.
You May Also Like…
Mouse Travel Matters Disneyland Paris Fun Facts
Exploring Walt Disney World with a 1-Year-Old
Best Stroller Fan for Disney & Theme Parks
28 Disneyland Paris Tips for First Timers!
7 Reasons Why We're Excited for Disney's 'Star Wars Experience'