Last Updated on March 25, 2020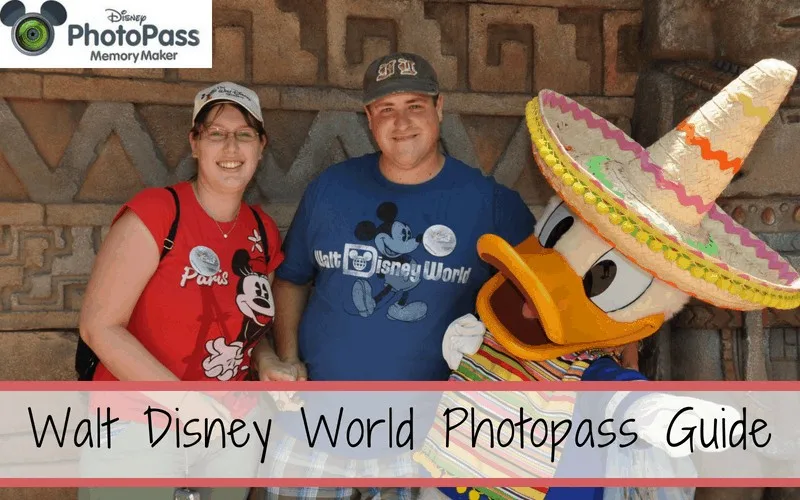 What is the best way to get high-resolution images, from professionals, in a picturesque location, and the whole family can be included? Don't worry, this isn't a trick question. And you won't have to ask a stranger to take your photo either. Answer; Disney's Memory Maker and Photopass service.
Professional Photos with the Whole Family
How does PhotoPass Work?
Linking your Memory Maker purchase to the My Disney Experience App is straight forward.
Now You Can:
Share your Memory Maker with other family members that are linked to your My Disney Experience account. There is a single account administrator and they control how much access each person has over 'All My Plans' or 'Only Plans We Share'.
This post may contain affiliate links.
To which I earn a small commission, at zero cost to you!
Find more info in our
Privacy Policy
.
How to Use
To use the service, simply have your photo taken by a PhotoPass photographer, the Cast Member will scan your MagicBand or Photopass card and those photos will now be linked to your My Disney Experience account.
Find a photo pass location and have your photo taken
Have amazing images linked to your My Disney Experience account via your MagicBand or PhotoPass card.
PhotoPass cards do not require any payment upfront. The images are stored on your account for approximately 30 days giving you time to pick your top shots.
Photo Tip: Take a photo of the 16 code on the back of your PhotoPass card with your phone, just in case it gets lost. Place it in a lanyard or waterproof pouch
How Many Photos Can I Have Taken?
There is no limit to the number of photos that can be added to either service. Guests can even collect multiple cards and apply them all to the account if your card is forgotten at the hotel or the group splits up. There is a 30-day clock on all purchases and viewing your first photo starts your clock in terms of adding new images.
In other words, you have 30 days from first viewing to add more images to your account. There is a second clock to consider when making purchases; guests have 45 days to download and review all images from the Memory Maker. This is when you can edit, filter and add your own images to the program for sharing with the group.
Top Spots for Great Shots?
While this service is amazing, we would never suggest leaving your camera at the hotel. Bring your best travel camera in case the photographers aren't in the spot you wanted, or it is a rainy day. Characters and photographers run a little scarce when it starts to rain.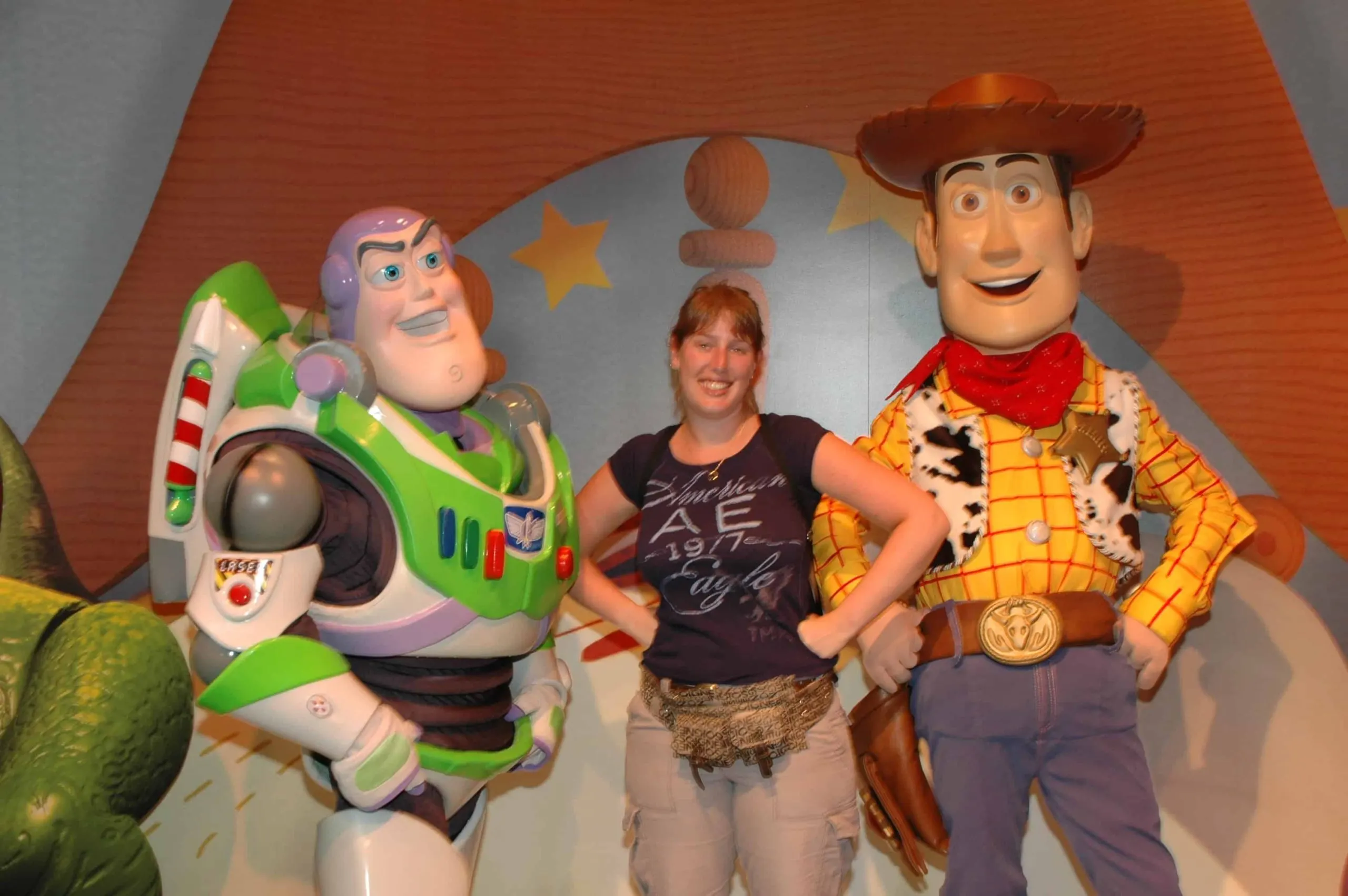 Furthermore, the 'Professional PhotoPass Photographers' are not necessarily photographers, by trade. We have had our fair share of iffy photos that they have taken with our camera. They are proficient on their own camera, rightly so. But hand them something and all bets are off. Be sure to have the settings perfected beforehand.
That said, as a service, PhotoPass is wonderful. The images that do come out are incredible and there is a chance that your Disney photos are the only family photos you will ever get with both Mum and Dad.
Differences between the Disney PhotoPass and Disney Memory Maker
There are a few distinctions between Disney's Photopass and Memory Maker. What confuses most people is that PhotoPass is both a service, being photographed, and a product, buying the photos individually.
PhotoPass
The service PhotoPass is free to everyone. The PhotoPass product is for those that aren't sure if they want to purchase a photo package, and want to collect the cards until they have made a choice. Guests are able to view the images online and purchase photos one at a time, as needed.
Memory Maker
Memory Maker, on the other hand, is a prepurchased photo package. Guests using Memory Maker have already decided that they want to purchase many Disney photos and have taken advantage of the discounts available for purchasing before arriving at Walt Disney World. Attraction, dining, magic shots as well as character, meet and greet photos are included in the Memory Maker package, and the number of photos included in the package is unlimited.
Remember
PhotoPass is a service that you don't have to commit too.
Memory Maker is a pre-purchased set of photo opportunities.
Memory Maker has the Biggest Draw
'The big draw, to Memory Maker is that it also includes select on-ride photos and character dining.
Ride Photos included in packages at Disney World
Space Mountain, Splash Mountain,
Buzz Lightyear's Space Ranger Spin,
The Twilight Zone Tower of Terror,
Rock 'n Roller Coaster,
Expedition Everest, and Dinosaur.
Seven Dwarfs Mine Train offers both on-ride photos and on-ride video.
Character dining locations included in Memory Maker at Walt Disney World
Include:
1900 Park Fare,
Ohana (breakfast),
Spirit of Aloha Dinner Show,
Chef Mickey's,
Cinderella's Royal Table,
Tusker House Restaurant (breakfast),
Hoop Dee Doo Musical Revue, and
Princess Storybook Dining at Akershus Royal Banquet Hall.
Magic Shots are Included in the Memory Maker Photo Package
Is that Tinker Bell in the palm of your hand?
Magic Shots add Disney Characters and other fun surprises to your photos after they're taken. Seeing is believing!
Disney PhotoPass Service Studio
Lastly, Disney has the Disney PhotoPass Service Studio. You simply stop by the studio and a photographer will be on hand to help you select the perfect portrait backdrop. These photos can easily link to your My Disney Experience account and there are no reservations required.
This should not be confused with the Family Portrait Sessions offered by Disney Fine Art Photography; those are not included in the Memory Maker packages.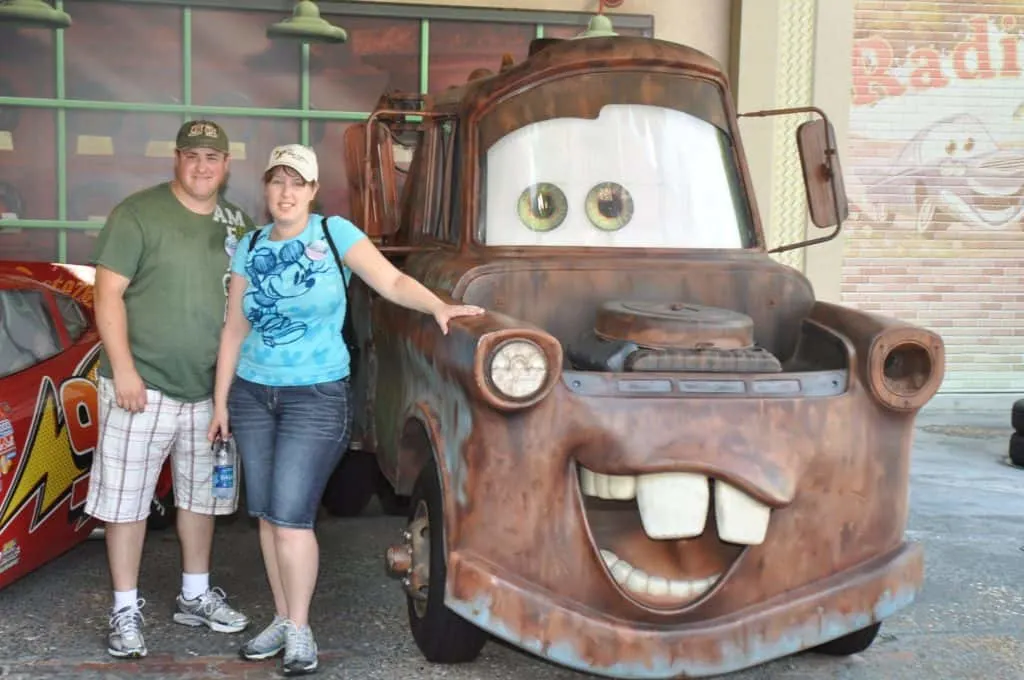 What About Water Parks!
If you're heading to Disney's Blizzard Beach or Typhoon Lagoon water parks at Walt Disney World, Memory Maker is available.
Photographers in the water parks are positioned in a lot of fun locations where you probably couldn't easily get your own photos.
Photographers will give you a PhotoPass card on an elastic band to scan and then you can link it to your Memory Maker.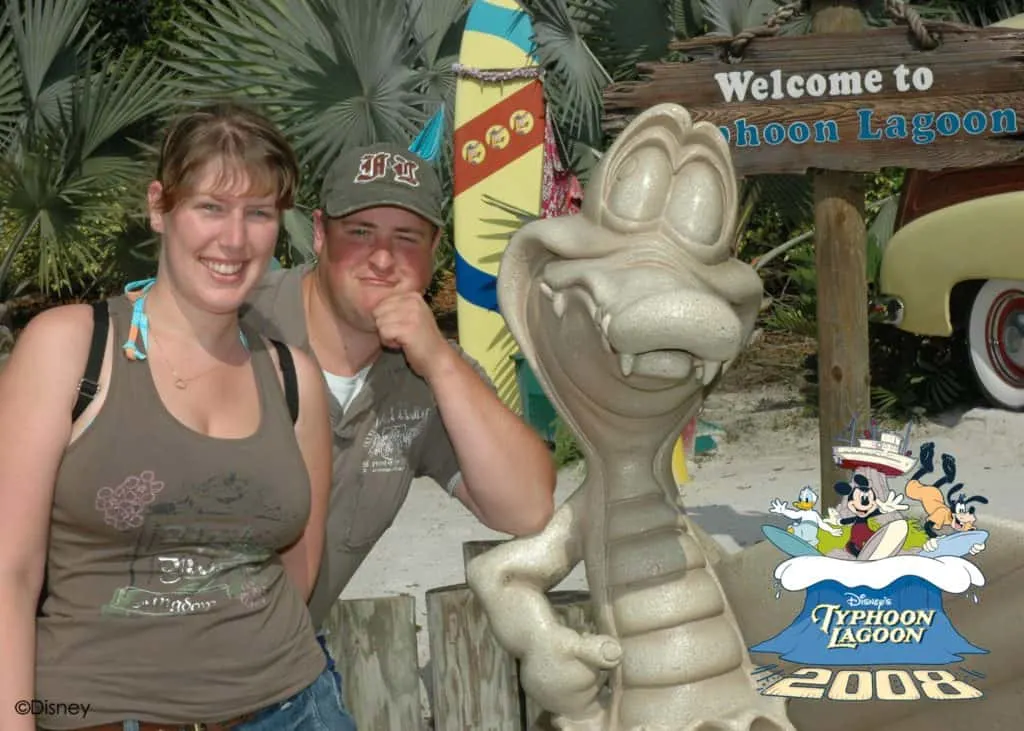 Is Memory Maker Worth it?
Whether Memory Maker is worth the cost depends on a number of factors, namely, how many photos you'll take with it.
Given the fact that PhotoPass Photographers will take photos of you with your own camera, it is hard recommending Memory Maker to anyone on a tight budget, but Memory Maker does have a few options that can not be replicated with your own camera. These are the options that will truly make or break your choice to purchase Memory Maker or PhotoPass single photos.
Quality Day and Night Photos
Many have said that guests would be better off with a great point and shoot, and have the photographer take the pictures with that camera. Since we have already discussed the "professional" aspect of these professional photographers, I personally prefer to let them take pictures with my camera and the camera they are most accustomed to. Just in case.
Having PhotoPass Cast Members around at night is also nice.
Digital Scrapbooking Features
On the Memory Maker website, you are able to add borders, stickers, autographs and other media to the images through the Photopass and Memory Maker packages.
Large Group Photo Opportunities
The Memory Maker product becomes a better value if you have a larger party or are taking a longer trip, as there are more chances to have your picture taken and are able to split the cost amongst more Disney-goers. Perhaps the single biggest benefit is the on-ride photos. This alone cannot be achieved any other way.
Upgrading to Memory Maker
You can take your PhotoPass cards and upgrade to the Memory Maker after you have arrived at Walt Disney World. This does cost a few extra dollars than if you had bought them in advance but it is miles better than buying the photos one at a time.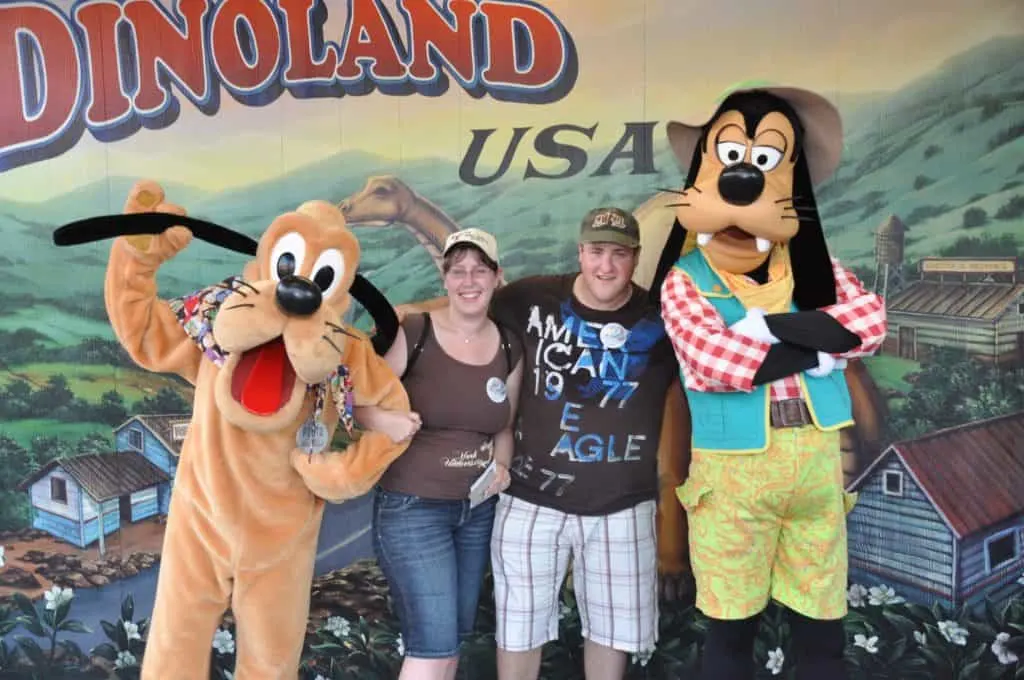 How much does all of this cost?
PhotoPass
PhotoPass photos are sold on an individual basis, and they start at $14.99 each. The same goes for on-ride photos and dining photos.
Memory Maker
One Day Memory Maker. This is for those only visiting Disney for the day and wants to make the most of their time. It sells for $59 and valid for one day only, as the same implies.
Pre-purchased Memory Maker. If you buy your Memory Maker package before your vacation, it will cost $169.99
Onsite purchases will set you back $199.
Photo Tip: When taking your own photos at the theme parks, look for the Picture Spot signs that mark great backdrops for your photos. Look for the camera icon on your guide map to locate them.
Memory Maker Thoughts
The longer your trip and the more people in your travelling party, the better the value you will draw from Memory Maker. According to math, your 14th picture is when Memory Maker becomes the best option.
If you plan on purchasing more than 14 pictures within your party or think there is a chance that you will purchase at least 14 pictures, purchasing the Memory Maker package is the best deal.
Annual Passholder Perk Disney PhotoPass Downloads
All your Disney PhotoPass photo downloads are included for:
Disney Platinum Plus Pass, and
Disney Platinum Pass Annual Passholders.
If you are really on the ball and have your list of photos you plan on purchasing, the magic number for you is 11! You will break even after the 11th image with a prepurchased Memory Maker package. Don't you just love math!
Your Thoughts...
Please share your thoughts in the comments or reach out on social media...We would love to hear from you.
Follow Mouse Travel Matters for Disney Parks news, the latest info and park insights, follow MTM on Twitter, Facebook, and Instagram.
You May Also Like…
Everything You Need to Know About Going to Disney World
PhotoPass Locations at Walt Disney World Resort
Should You Get the Park Hopper Pass?
12 Things You Should Never do at Disney