Last Updated on October 17, 2022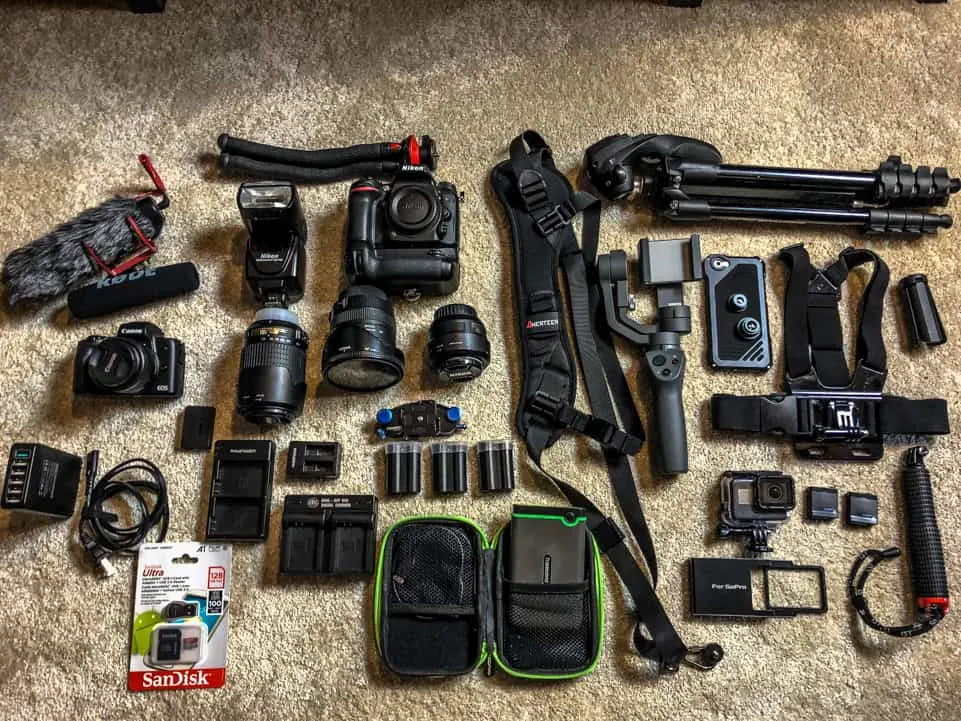 One question we see quite a bit! What's in My Camera Bag for Disney World and Theme Parks? It depends a little on what you're hoping to shoot, your overall plan and the parks you plan to visit.
What's in My Camera Bag for Disney World
Where you plan to take family photos or videos in Disney World and other theme parks has an impact on what you really need in your camera bag. If your heading to water parks, riding fast-moving rides, or the typical dark ride.
Save Your Money for Gear
We have been building up our camera gear for some time now. Getting quality high milage camera gear is expensive and we try to get what we can a few years at a time.
What's In My Camera Bag?
Read through the list and let us know if you have any questions.
For the purposes of this article, my camera bag well consist of entry-level equipment and a few items that, while pricey, will be explained as to there benefit.
Whether you're looking at my camera bag for Disney and theme parks to get started or upgrade your gear, this Disney travel-centric post is for you. We have put together my current and future plans for what's in my camera bag. I hope this helps you plan for your Disney photography needs.
This post may contain affiliate links.
To which I earn a small commission, at zero cost to you!
Find more info in our
Privacy Policy
.


Vlogging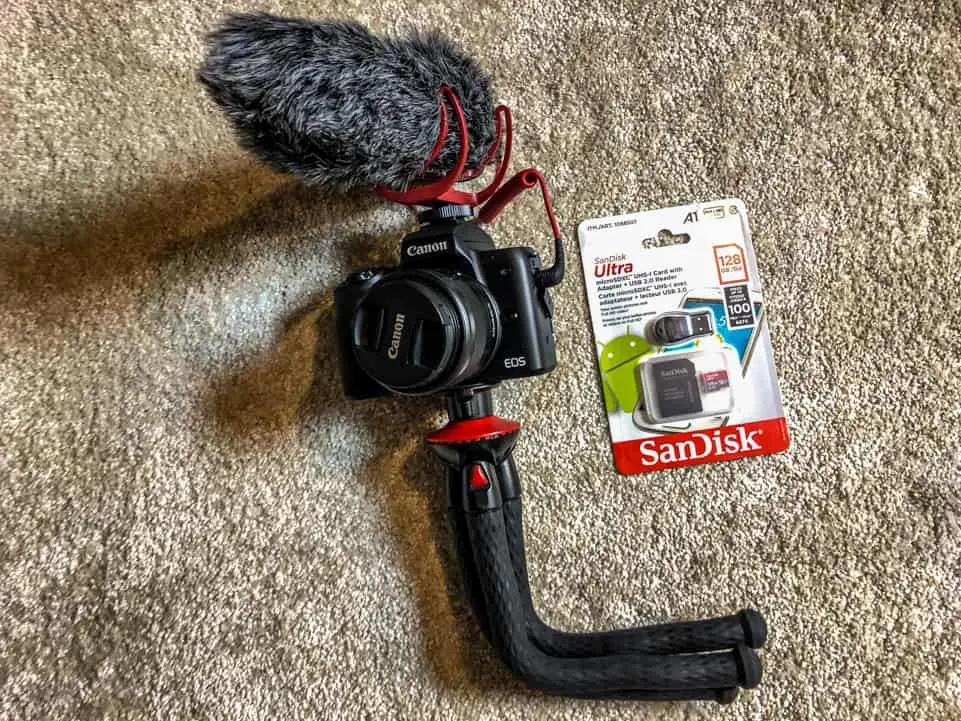 We are just getting started on our Youtube Channel. For the most part, we use YouTube to host our videos so that we can embed them into our articles and further articulate the topic.
We don't need our gear to be super high-end plus it may not be allowed into the parks. iPhone and other mobile devices to great videos but arent always up to the task of capture lots of family videos. Just wait until YouTube conversion gets hold of your mobile device footage.
This is the vlogging gear we are using right now. Of course, there are always overlapping uses for some of your camera gear.
Mobile Gear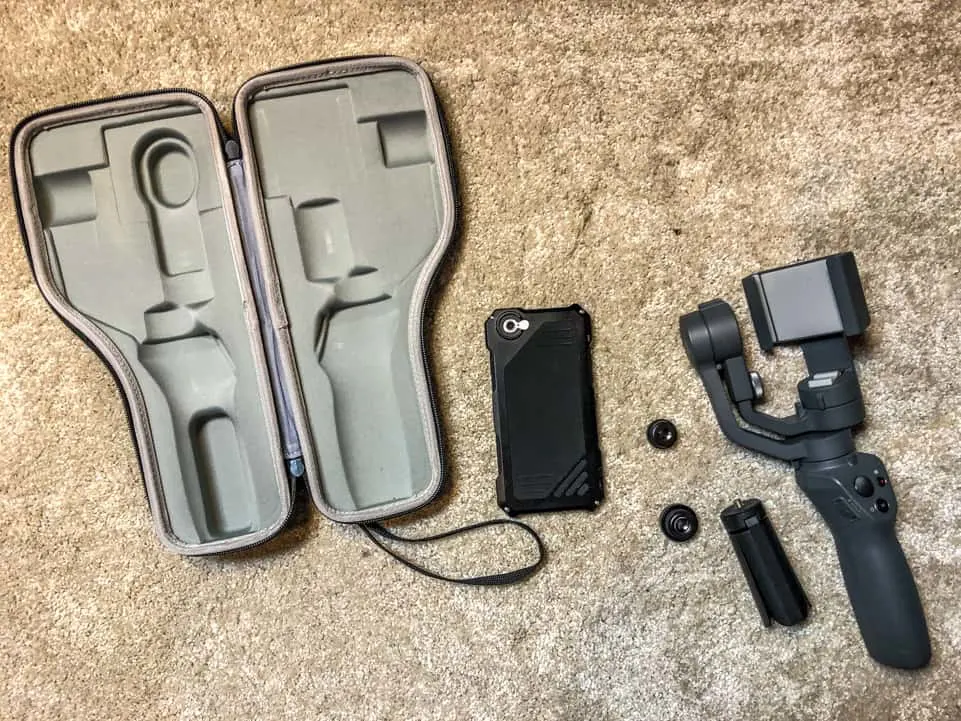 Well out of the box your phone may not be perfect, let's look at some of the gear we use to enhance our beloved phones.
In general, we always have our phones with us. So it makes a lot of sense to utilize it if we can.
He uses the Vlogging camera and I film with the iPhone. Together, we splice the pieces together and have a ton of great content to share with everyone. This also means I can literally walk around without you becoming motion-sick from all the up-and-down of my footsteps.
Mobile iPhone Apps We Use
To overcome some of your phone camera limitations there are Apps for that. Since we use the iPhone this is what we know best.
Halide has a much better interface then the stock iPhone Camera App. And the interface is more one-handed operation friendly.
Spectre is your long exposure solution. Combined with a steady hand or a gimbal castle fireworks will actually turn out and come in handy when filming dark ride POV videos.
Protection for Mobile Phones
The jury is still out on phone lens kits however the wider field of video certainly is enticing.
Gimbal
For smooth video, a gimbal allows for image stabilization just not practical in most phones especially when walking.
GoPro Water Park Camera Gear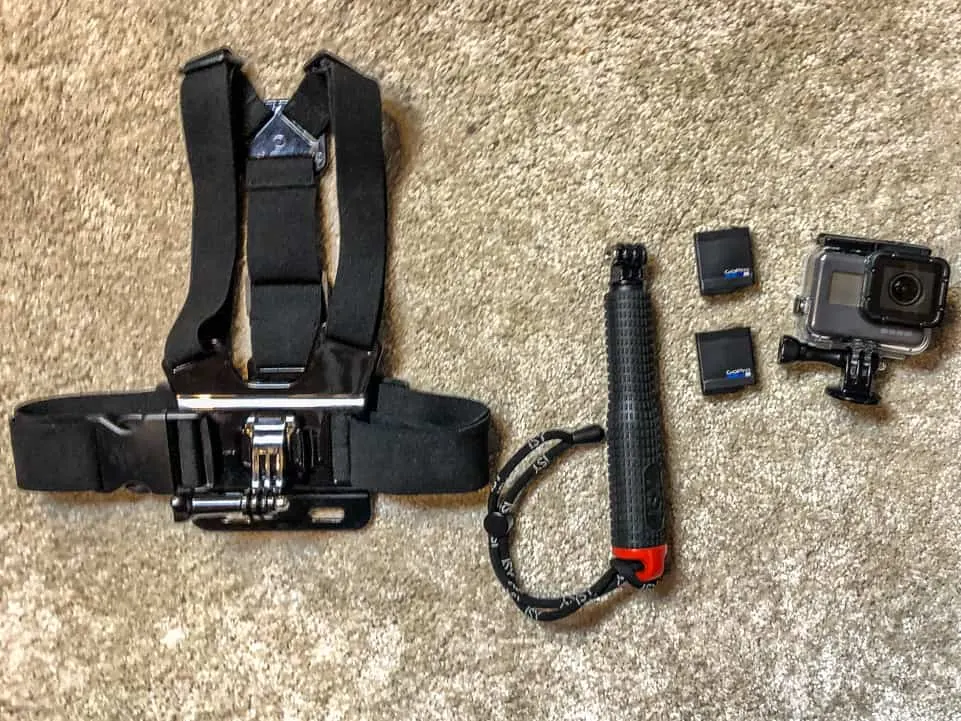 We have a GoPro Hero 5 Black, for anything involving water might be time to upgrade to the latest released GoPro. This is great for a water ride or when actually on the water.
Having the chest mount means we can walk around or film our adventure while being hands-free. This is great for adventures that require our full attention or are bound to have memorable moments that we can't possibly catch with our Vlogging camera.
Water pressure is a thing. Just because your GoPro is waterproof, doesn't mean it will stay that way. After X minutes in X pressure, your GoPro could start to take in water.
By the way, a handgrip with extension pole is not a selfie stick and therefore allowed in the parks. The handle doesn't extend long enough to be considered a selfie stick – just long enough to not cut off your head when trying to film yourself selfie-style.
GoPro on Your Gimbal
We even have some integration for our GoPro on the Osmo gimbal. These is what we used to accomplice that.
Main Camera Nikon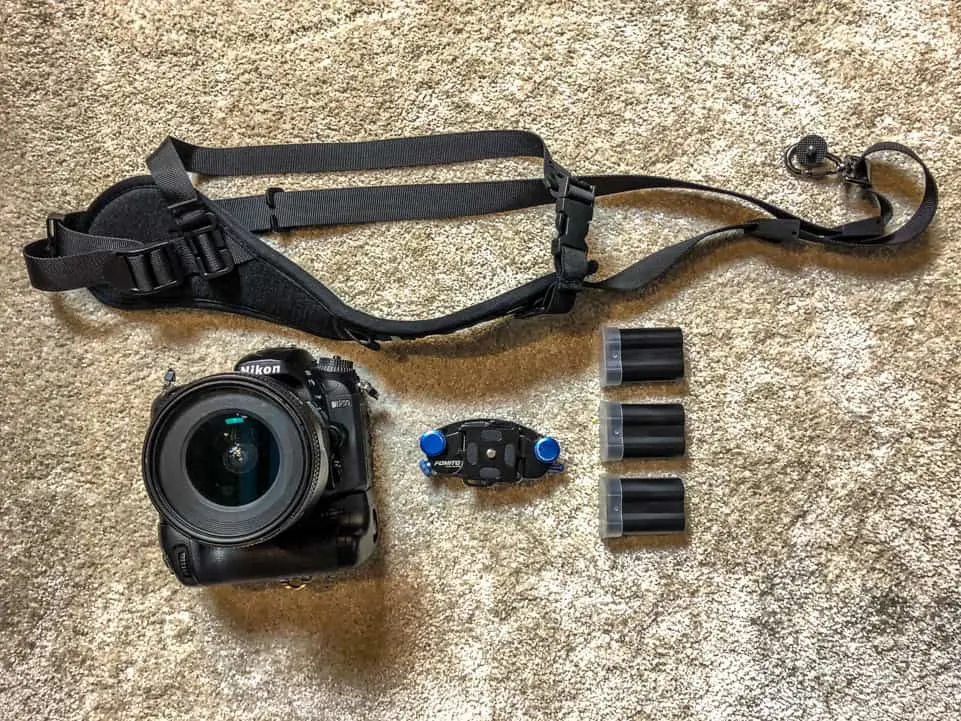 This is by far our most important piece of camera equipment. We have researched long and hard to decide this was the camera for us they are just so expensive. Not only is it professional quality, with professional looking images with little editing as a result, it is also very user-friendly.
There are a ton of settings but once you have figured out what you want from it, you won't be using all of them in a single setting so there is time to play with the camera and learn everything you need to get that perfect shot.
Also, because this is a fairly inexpensive and popular camera, there are countless tutorials online to help you learn how to use it and which settings will get you that amazing Instagram or blog-worthy picture.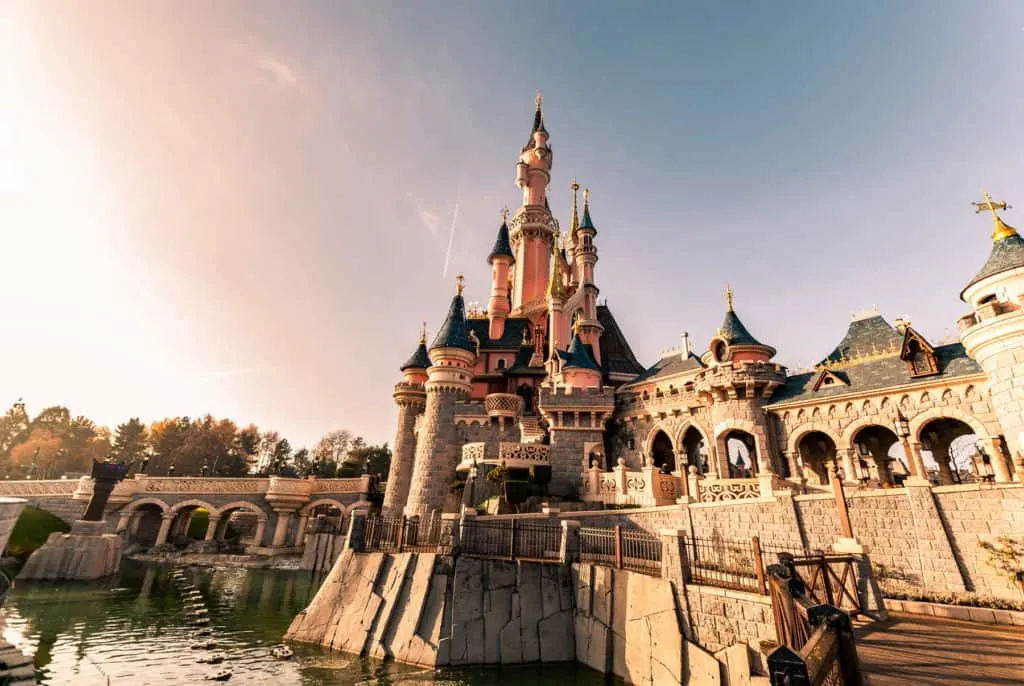 Camera Strap
This is the most comfortable camera strap we have used so far. You can't always be bringing your whole camera bag into the parks, and throwing it at the bottom of your park bag can be a mess.
Having a sturdy and comfortable strap means being able to go hands-free when needed, knowing your camera is safe from the sharp, scratchy, moist contents of a kid-friendly Disney park bag.
Camera Clip
This is great if you want to hook your camera to your side like a clip-on cell phone case. This is the perfect device to secure your camera to your belt or backpack. All metal construction is a little heavy but gives peace of mind knowing it won't fall apart.
If you're going to go with one of these, definitely pair it with a camera tether. It saved our camera from a hard stone fall on more than one occasion.
Lenses for Your Nikon Camera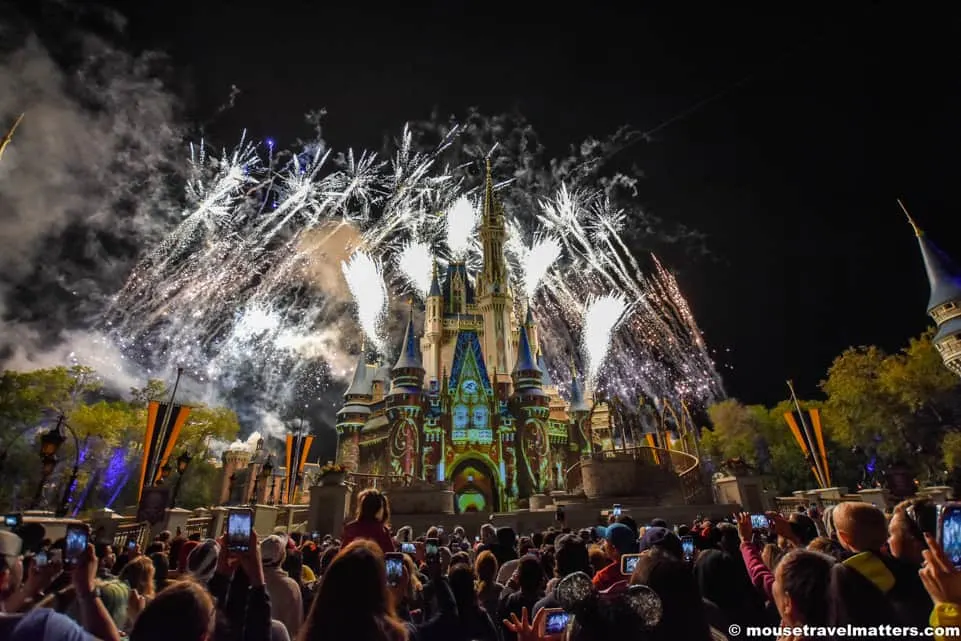 Each lens has its own use and really depends on what types of pictures you plan on taking.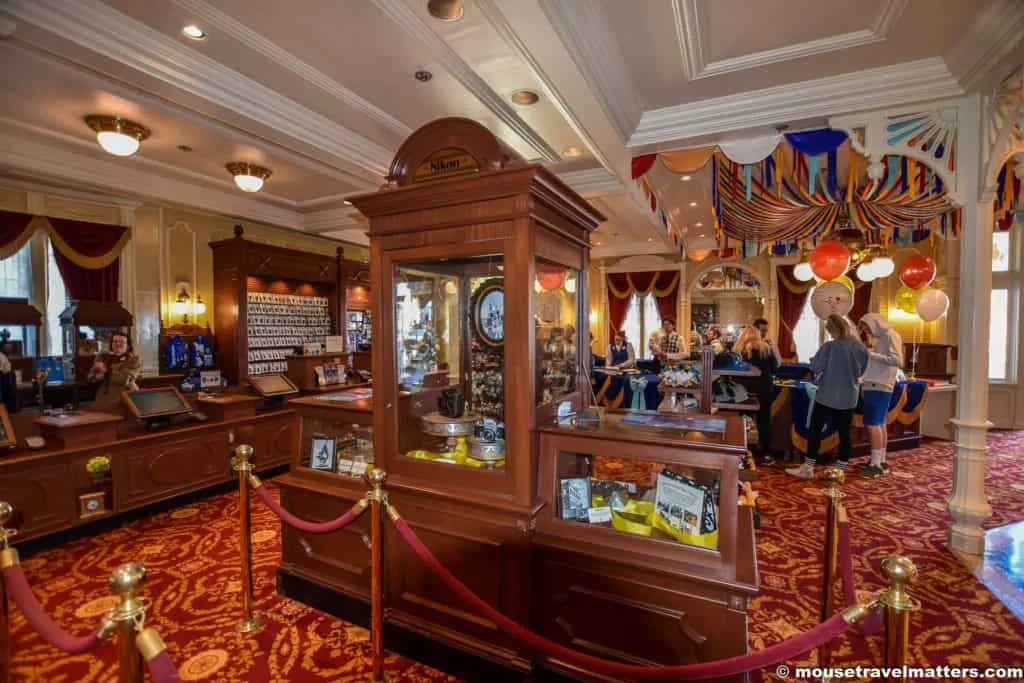 They come with their own individual carrying case which makes transporting throughout the parks a breeze.
Tripods
Camera Bag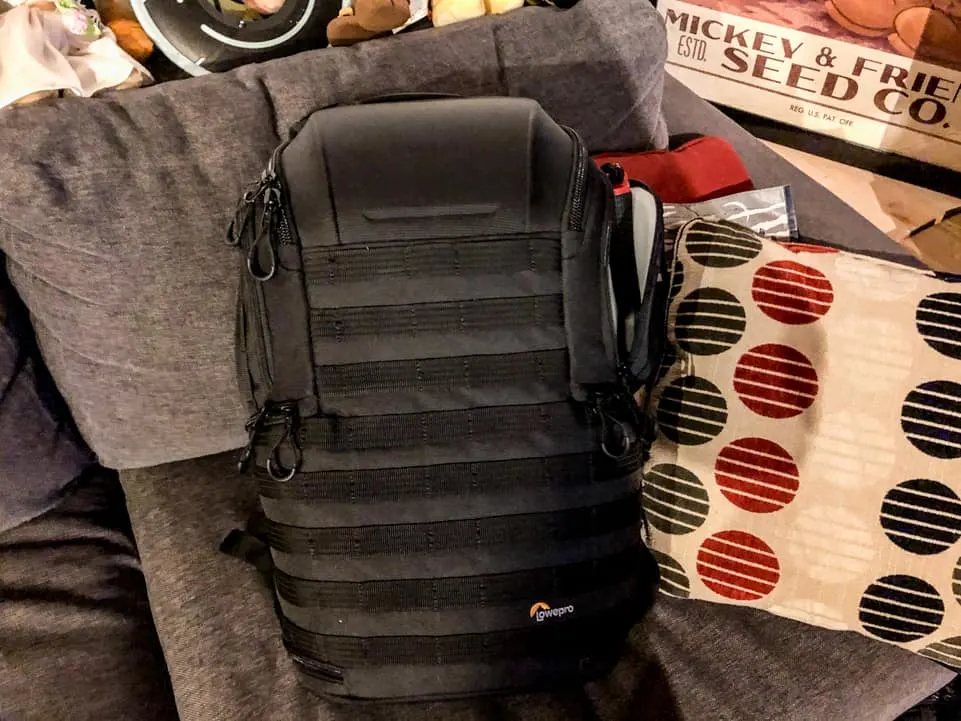 Buying the perfect camera bag is difficult, at best. We are constantly looking for something that will hold all of our gear because we have a lot of it, but we don't need everything in the Parks every day.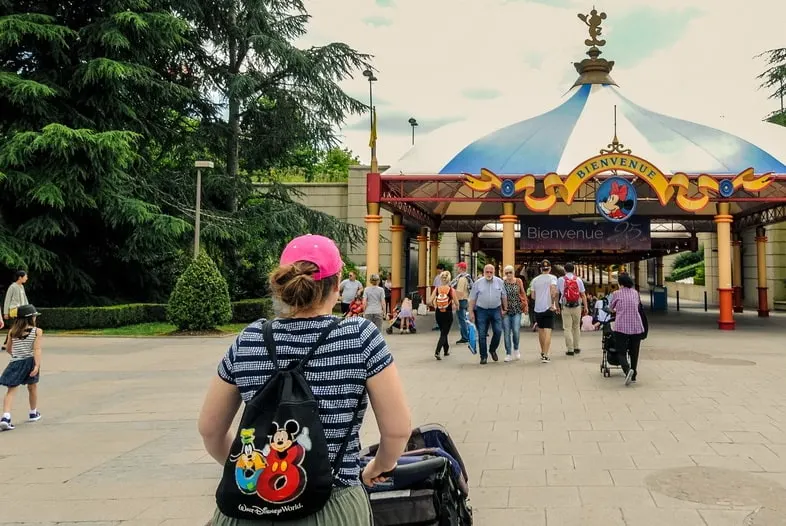 Sometimes having a small drawstring bag just for the accessories and using the camera strap for the expensive stuff is all you need on a regular day at Disney World.
But… how are you going to get from your house to Disney? We have zero intention of throwing our camera gear willy-nilly into our suitcase, protected by rolled-up socks and t-shirts. Luggage handlers are not responsible for broken or damaged goods in your suitcase.
So, we have a great, not too expensive but just expensive enough to ensure it will get the job done, Lowepro ProTactic camera bag for Disney World that is simply used for transporting our gear from home to the Hotel. This is a carry-on for us.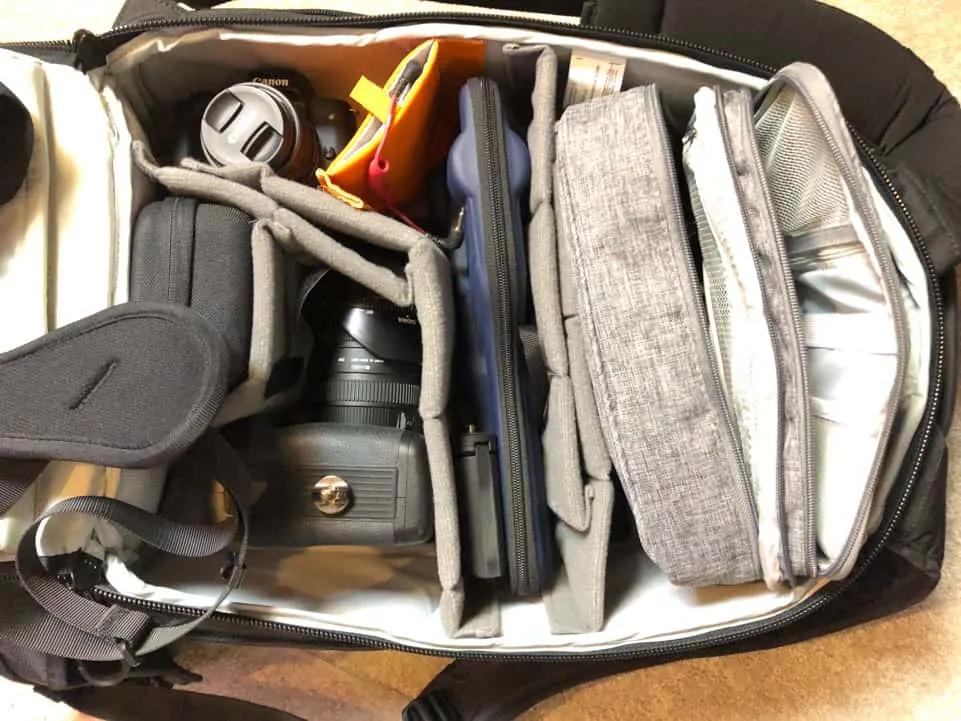 The sections and pockets within this camera bag are interchangeable and can be moved around to fit your specific gear. While we don't have the same sized gear or even the same quantity of equipment as Disney Vloggers, we can all agree that this is a pretty great bag for everyone and suits any gear you might bring.
Organized Disney Camera Bag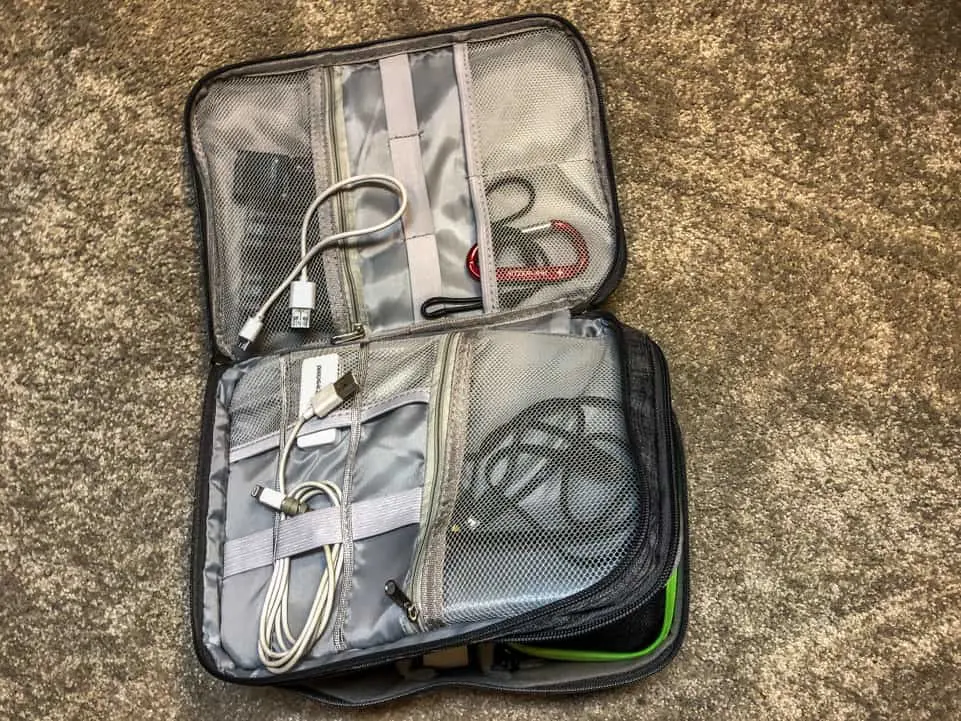 For all those wires and even a portable hard drive for extra file storage.
For somewhere safe to store your images until you get back and process them we use an external hard drive.
All The Things for Disney USB Charger
Conclusion
Take what you need, leave what you don't the last thing you may want is to lose, break, or forget something important.
What's in YOUR Camera Bag for Disney World?
The posts and pages of Mouse Travel Matters
do contain affiliate links that we earn a small commission for,
they come at no extra cost to you!
Your Thoughts...
Please share your thoughts in the comments or reach out on social media...We would love to hear from you.
Follow Mouse Travel Matters for Disney Parks news, the latest info and park insights, follow MTM on Twitter, Facebook, and Instagram.
You May Also Like…
Everything You Need to Know About Going to Disney World
Best Bags & Totes For Disney 2019 (and what you can bring in them)
10 Reasons For Left Over Dining Credits
Disney World Annual Passholder Discounts
12 Things You Should Never do at Disney