Last Updated on January 19, 2020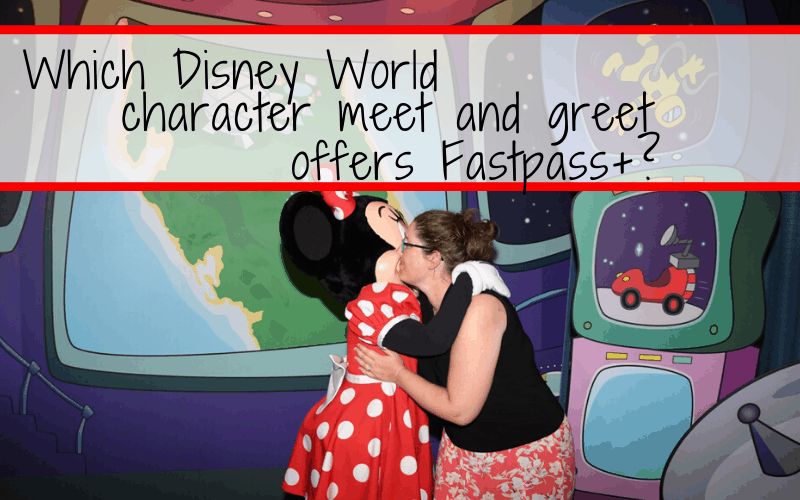 The highlight of many Disney vacations is the chance to meet and interact with your favourite childhood characters. For me, I love meeting the classic characters. Baymax and Elsa will come and go but Mickey and Minnie will never leave the parks.
This post may contain affiliate links.
To which I earn a small commission, at zero cost to you!
Find more info in our
Privacy Policy
.
The Best Character Fast Pass Options at Walt Disney World
There are a number of reasons why guests need to Fastpass character meet and greets. The most obvious reason is brevity; why wait longer than you have to. Personally, I would prefer to have character meals but that isn't always an option, because they are time-consuming and expensive. But most importantly, guests with DAS are able to virtually queue for characters with a Fastpass return time
Disney World Meet and Greet Locations with FastPass
Magic Kingdom
Cinderella and Elena at Princess Fairytale Hall
Rapunzel and Tiana at Princess Fairytale Hall
There will be two FastPass options — one for Rapunzel and her princess friend and one for Cinderella and her visiting princess.
Ariel at Ariel's Grotto
Mickey Mouse at Town Square Theater
Tinker Bell at Town Square Theater
Related Article – Magic Kingdom Fastpass tips and Itinerary suggestions for Families
Epcot
Meet Disney Pals at the Epcot Character Spot
I am painfully aware that EPCOT Character Spot has been temporarily closed and the characters have been spread out across Epcot. But, temporary is the keyword I am holding on to.
While their permanent location is being developed and their old location is under construction, Mickey, Minnie, and Goofy have found a temporary home together in Innoventions West! The new spot doesn't take FastPass reservations.
There were a handful of other characters in the Future Pavilion that have moved as well, in case you were wondering.
Joy will move soon too, to a location TBA.
Winnie the Pooh returned to the United Kingdom pavilion in September 2019.
Baymax will no longer be greeting guests after his meet and greet closes later this year.
Daisy Duck will move to The American Adventure.
Related Article – EPCOT Fastpass tips and Itinerary suggestions for Families
Hollywood Studios
Sadly, as of publishing, Hollywood Studios does not offer Meet and Greets with their Fastpass selections.
Related Article – Hollywood Studio Fastpass tips and Itinerary suggestions for Families
Animal Kingdom
Adventurers Outpost
The Outpost has two greeting rooms with two identical sets of characters, so lines move fairly quickly. Good use of FastPass+ if your kids are too small to ride Expedition Everest or Dinosaur.
Related Article – Animal Kingdom Fastpass tips and Itinerary suggestions for Families
You May Also Like…