Last Updated on November 10, 2019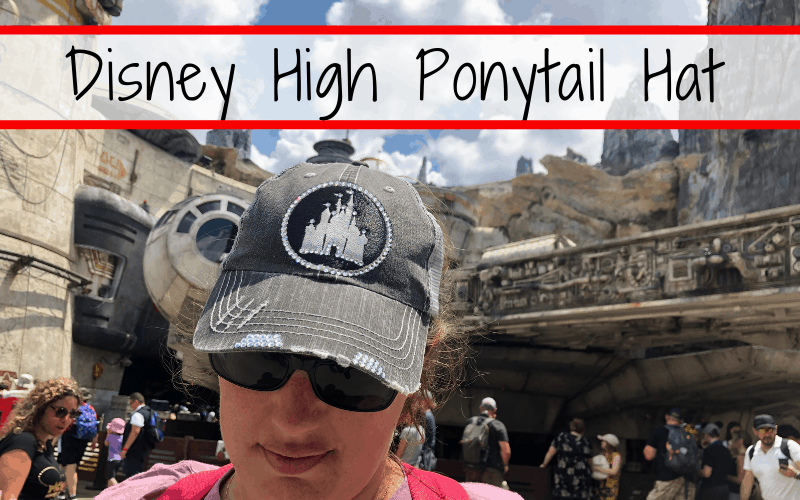 For the blistering heat of the Florida sun, you need a hat. Yes, hats can suck but so does heatstroke. We found a happy middle ground with a high ponytail hat for Disney.
But what if you hate hats? Sure, they are important, but if you are constantly fussing with it, it feels more of a burden than a safety feature. And definitely not a style accessory. In this post, I will be reviewing a Disney Castle Ponytail hat. That's right, a baseball cap made just for ladies, and designed with your Disney vacation in mind.
This post may contain affiliate links.
To which I earn a small commission, at zero cost to you!
Find more info in our
Privacy Policy
.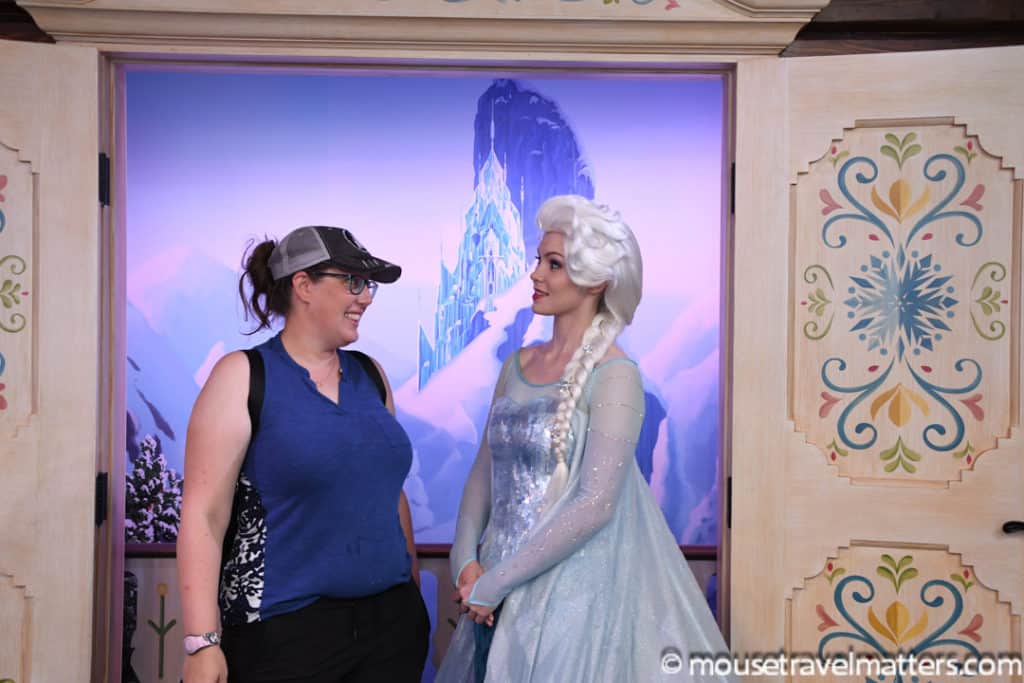 Why I hate Hats
I will be the first to admit that I hate hats. I don't even dislike them, I seriously hate them. I will force my kids to wear their hats in the beating sun and they look at me like I'm crazy 'cause I "forgot" mine at home. "Do as I say and not as I do" is the mentality here.
But why the strong feelings? 100% because I find them uncomfortable. I have a TON of hair. I like it long, and it's thick. I have been wearing it as a High Pony Tail or Mom bun since before I had kids and I have zero intention of changing it, I like it this way and it suits my face, works well with my day to day comings and goings, and it's me. I like wearing my hair high.
So when I am told to wear a cap, I cringe a little. A cap means I have to take my hair down and wear it low enough to fit in that little hole at the bottom.
These were made for men. They don't have this problem. They can take their cap on and off without much thinking. Once my hat comes off, I need to fix my hair again. Or it stays on. But a low pony drives me insane.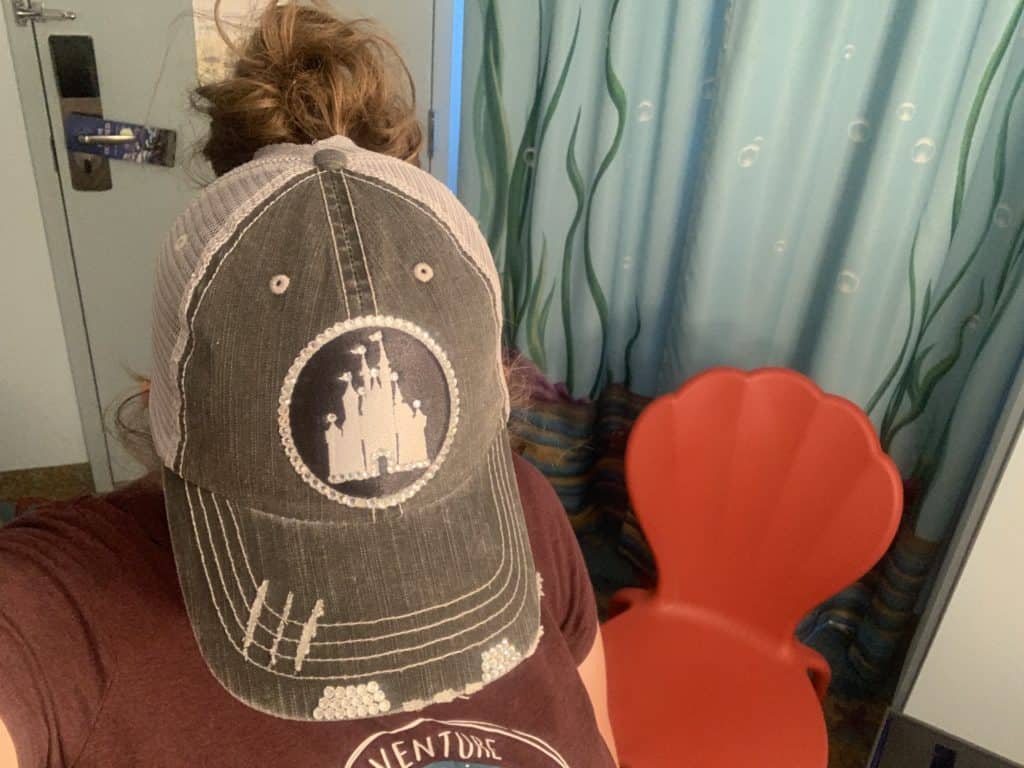 Disney High Ponytail Hat
I was scrolling through my Etsy feed one day, because what else does one do while waiting for the school bus, and this miracle of a product popped up.
A Disney High Ponytail Hat. Not only was this a Disney hat, hello! I would suffer for a Disney themed cap, especially with all those crystals on it. But it said High Pony Tail.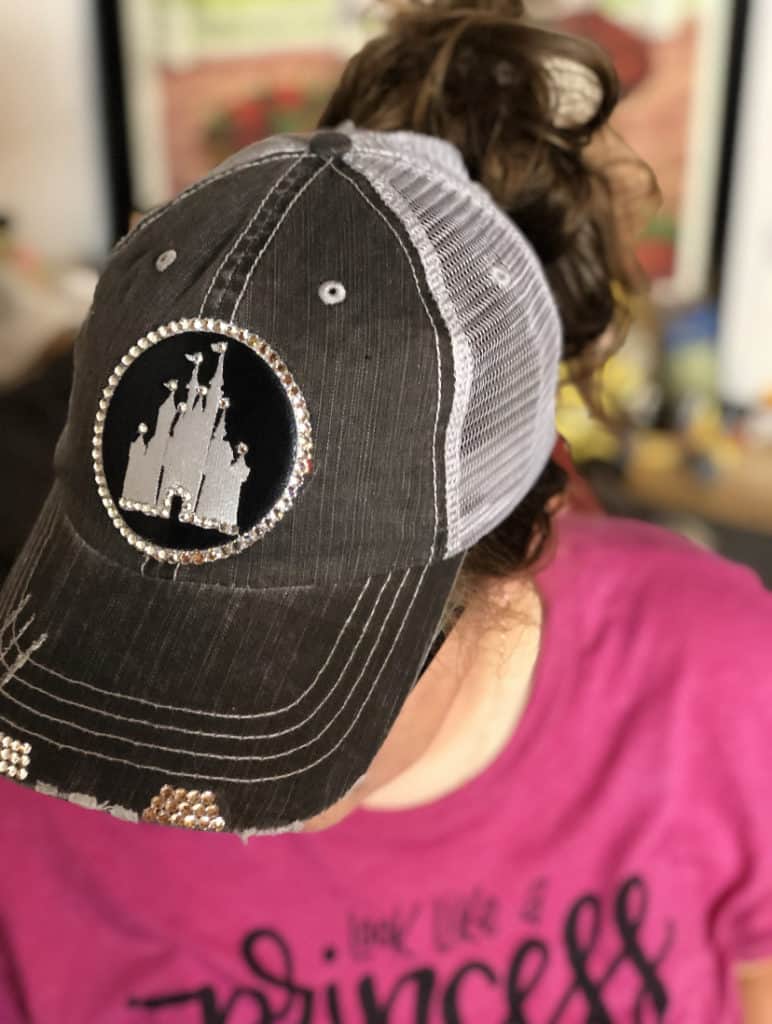 What in the world is High Pony Tail hat?
Just like it took 100 years to add wheels to a suitcase, someone somewhere had the bright idea of adding a ponytail hole to the top of a men's baseball hat.
It's a genius idea. And kinda crazy that it took this long.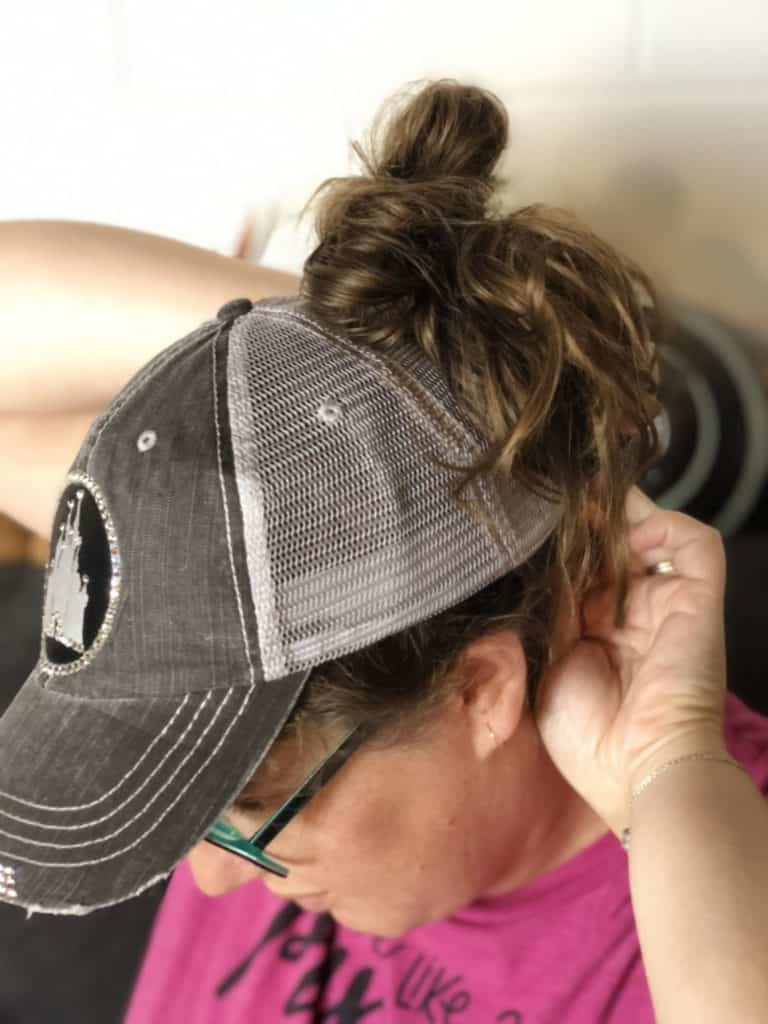 There is still the traditional strap at the bottom to adjust for head size, but there is an extra hole at the top to pull your hair through and create that gorgeous high pony or throw on a mom-bun before running out the door.
Disney is crazy hot and it's important that everyone stays safe in the sun. And the best way to do that is to protect your head and eyes. Your kids will have a hard time fighting with you about wearing their hats when they see you wearing yours and actually liking it.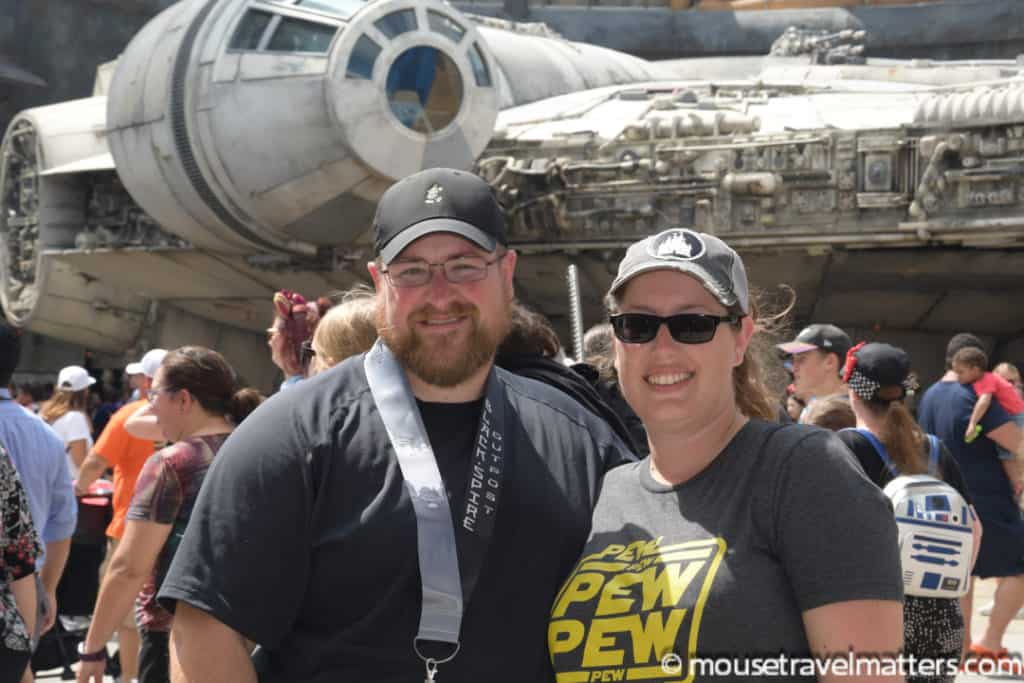 I have owned this hat for maybe a month and I have yet to see someone else wearing the same – which means I stand out (for good reasons this time) and I have had so many people ask me about it. They love the look of the crystals and the castle design.
They also love that I can stick my ponytail through the end! It's one of those things where they look at you and know something is different, but they can't put their finger on it, because the idea of wearing a high ponytail with a baseball hat has never occurred to them.
I love this hat, and I will never go back to a traditional baseball cap again.
Your Thoughts...
Please share your thoughts in the comments or reach out on social media...We would love to hear from you.
Follow Mouse Travel Matters for Disney Parks news, the latest info and park insights, follow MTM on Twitter, Facebook, and Instagram.
You May Also Like…
7 Rules You Are Not Going To Follow At Disney (but should)
Dining Review: The Polite Pig in Disney Springs
Ways to Eat Healthy at Disney World