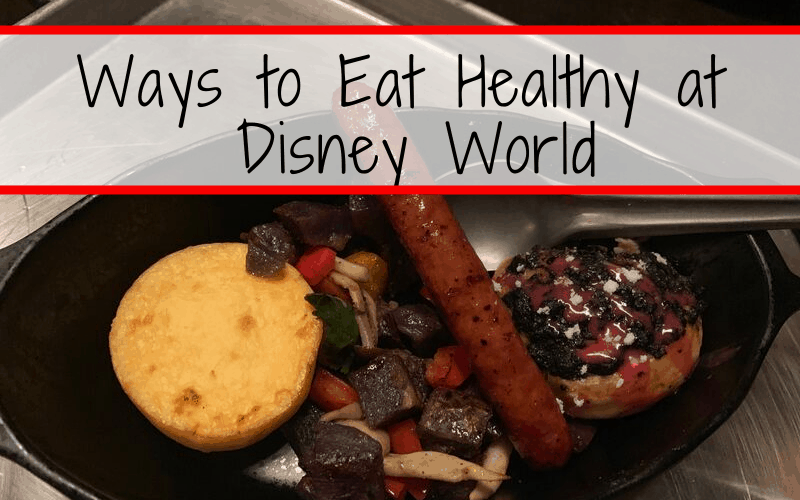 While most Disney restaurants offer a handful of healthier options, there are a few restaurants, Counter and Table service alike, that offer more than their fair share of healthy options. This article is going to discuss how to eat healthy at Disney World.
You don't need to pre-pack your lunches from home and have breakfast delivered to your door via Garden Grocers. There are plenty of healthy options available within Walt Disney World if you know where to look.
How to Eat Healthy at Disney World
Look For Lighter Options at Quick-Service Restaurants
While most quick-service restaurants will have burgers and fries available, there are a few, listed below, that offer lighter options like veggie burgers, Mediterranean salads, hummus, and vegetarian chili.
Don't Skip Breakfast
Skipping breakfast isn't going to cause an excess of weight gain, as the myth says. But, feeling hungry when you start your Disney holiday or any vigorous activity, can cause you to overeat later in the day to compensate.
Breakfast also gives you a chance to get in some vitamins and nutrients from healthy foods like dairy, grains, and fruits that you may not find in other meals during the day.
Order entrees only.
The portion sizes of an entree only are small and the food is incredible. The small portions being offered here are perfect for healthy snack options and for those wanting to try a little of everything.
Order the Child's Size
A QS credit is a QS credit so ordering a child's size menu item isn't the best use of your Disney Dining Plan, but it is great if you are paying out of pocket, and great for your waistline.
As adult portions are notoriously large, enough to feed two children most days, ordering a child's menu item could make the difference between a healthy and unhealthy lunch choice.
Look for the 'Mickey Check' . Mickey Check is part of Disney Nutrition Guidelines that limit calories, saturated fat, sodium, and sugar
Ask for Swaps
There is no rule saying you can't ask for substitutions. Skip the fries and opt for a salad or fruit. Cast Members are all too happy to oblige.
Remember to Hydrate
Staying hydrated, with water, will help fill your tummy between meals and resist the urge to over eat. This may be all you need to stop yourself from grabbing that head-sized donut or second bucket of popcorn.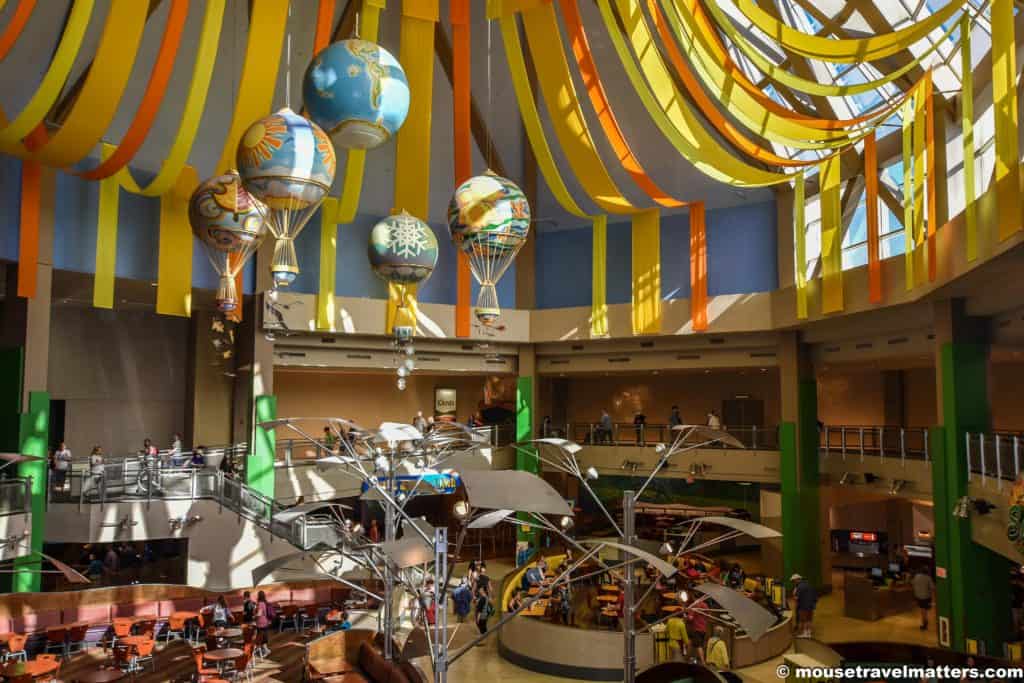 Have Your Groceries Delivered
If all else fails, have your groceries delivered to your room and you can bring your own meals into the parks. Even if this is just for snacks, like we did back in March.
We avoided the temptation to snack on cupcakes and ice creams and stuck to our budget and diets by snacking on our delivered foods instead.
Don't forget to treat yourself daily
It's all fine and good to want to stay healthy and on your diet, but unless there is a health concern involved, treating yourself to one or two treats during your holidays isn't going to break the scale.
Just think of all the steps you are taking on a daily basis. That's over 13 km per day! You earned that Mickey Ice Cream Sandwich.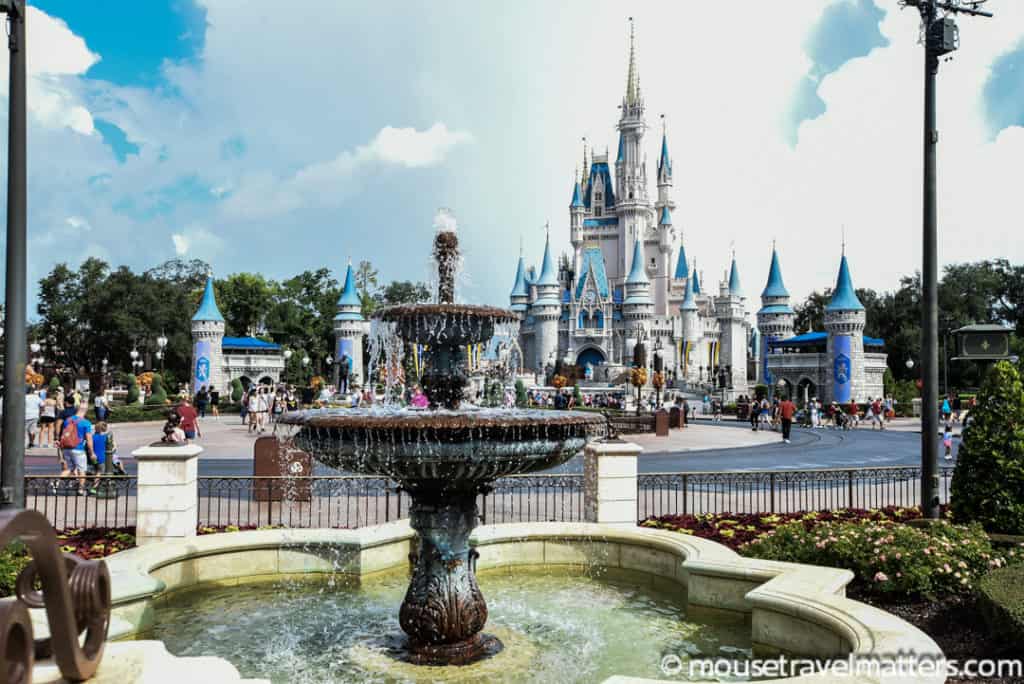 Best Healthy Quick Service Restaurants
Some Disney World quick-service restaurants and food courts naturally tend toward a healthier menu than others.
Be Our Guest at the Magic Kingdom
ABC Commissary at Hollywood Studios
Pinocchio Village Haus at the Magic Kingdom
Anaheim Produce at Hollywood Studios
Arctic Expeditions at Disney's Blizzard Beach
Columbia Harbour House at the Magic Kingdom
Prince Eric's Village Market at the Magic Kingdom
Sunshine Seasons at Epcot – Customized sandwiches
Tangierine Cafe at Epcot
Docking Bay 7 Food and Cargo at Hollywood Studios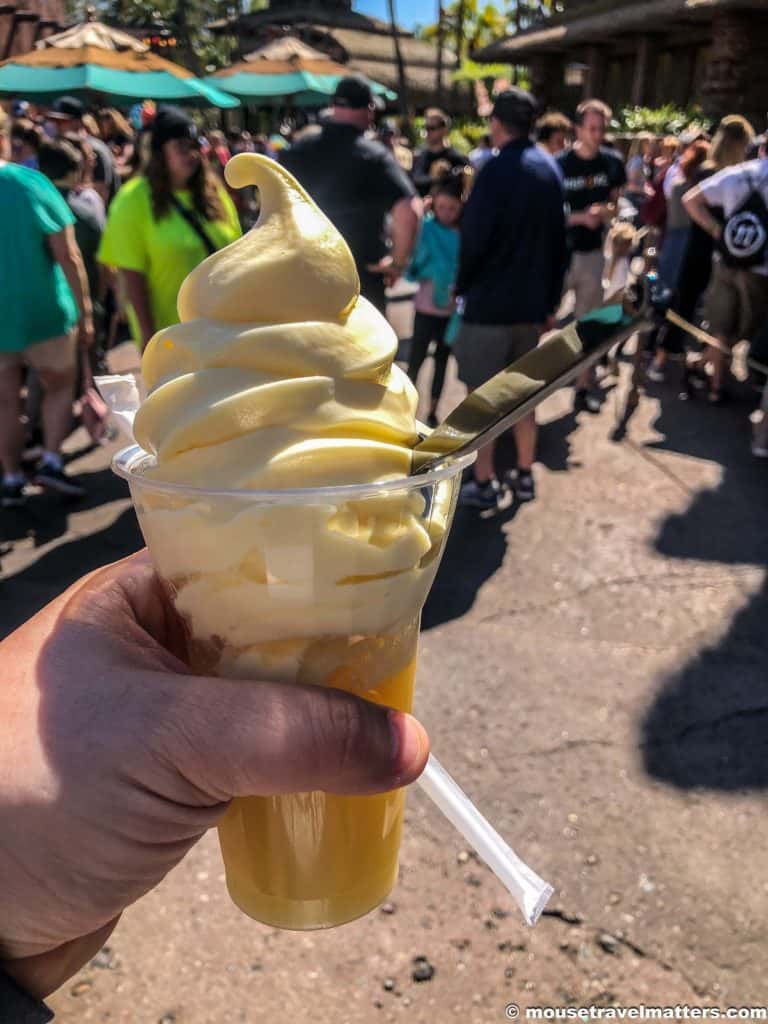 Best Healthy Table Service Restaurants
While there are healthy quick-service options at Disney World, the sit-down dining offers a wider variety of healthy food. It is also easier to negotiate a substitute and conform to dietary restrictions.
Marrakesh in the Morocco Pavilion at Epcot
Sanaa at Disney's Animal Kingdom Resort
Garden Grill in the Land Pavilion at Epcot
The Wave at the Contemporary Resort
Tusker House at Animal Kingdom Park
Tokyo Dining in the Japan Pavilion at Epcot
Teppan Eddo in the Japan Pavilion at Epcot
Artist Point at the Wilderness Lodge
Yak and Yeti at Animal Kingdom Park
Takumi Tai in Japan Pavilion at Epcot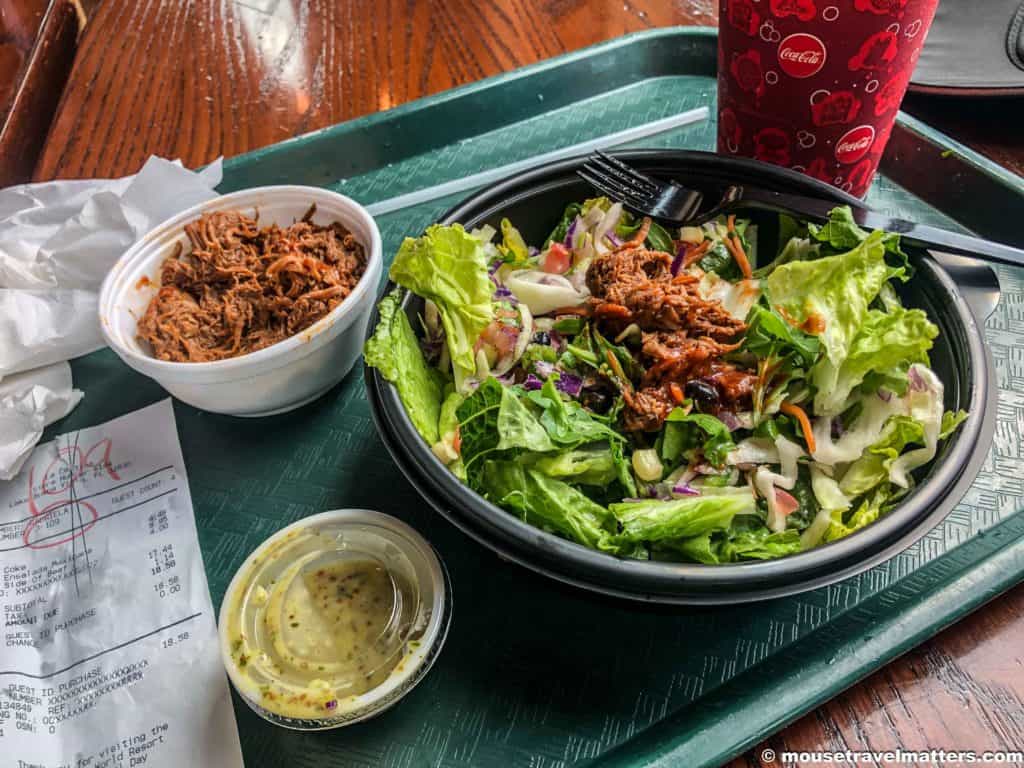 Healthy Snack Options at Walt Disney World
We've mentioned healthy snack options but are they? We put together a quick list of some healthy snack options throughout the parks. This list is not exhaustive and there is room for improvements but for the most part, there is a little something here for everyone, in each of the parks.
Dole Whip
Fruit and Nut Trail Mix – Harambe Fruit Market
Edamame
Side Salad – Sunshine Seasons
Roasted Corn on the Cob – Liberty Square at the Magic Kingdom
Sushi – Kabuki Cafe/ Epcot-Japan
Veggies with Hummus or Dip
Spring Rolls – Jungle Cruise Food Cart / Magic Kingdom
Popcorn
Naan Bread with Dipping Sauce – Landscape of Flavors/Art of Animation Resort
Guac and Rice Chips – Mexico Pavilion
Kakigori
Outshine Coconut Fruit Bar
Granny Smith Apple Slices with Caramel – Anaheim Produce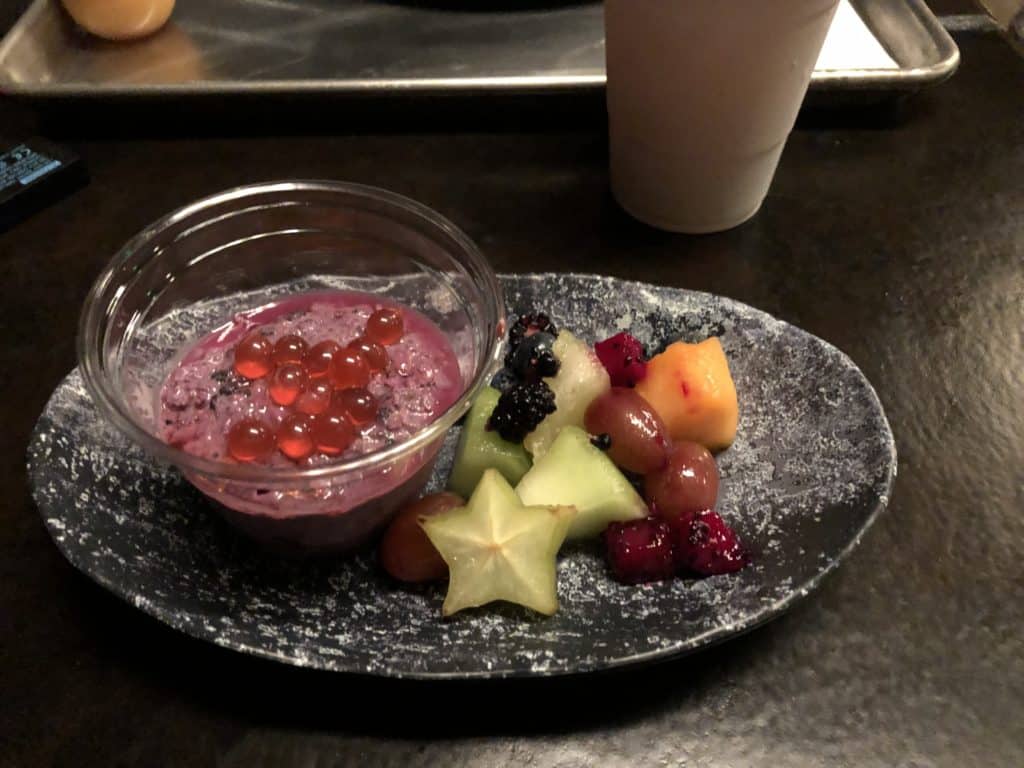 One of the easiest spots to find them is at the fruit stand in every park – look for whole or cut-up fruit, veggies, hummus, and more!
Your Thoughts...
Please share your thoughts in the comments or reach out on social media...We would love to hear from you.
Follow Mouse Travel Matters for Disney Parks news, the latest info and park insights, follow MTM on Twitter, Facebook, and Instagram.
You May Also Like