Last Updated on February 22, 2020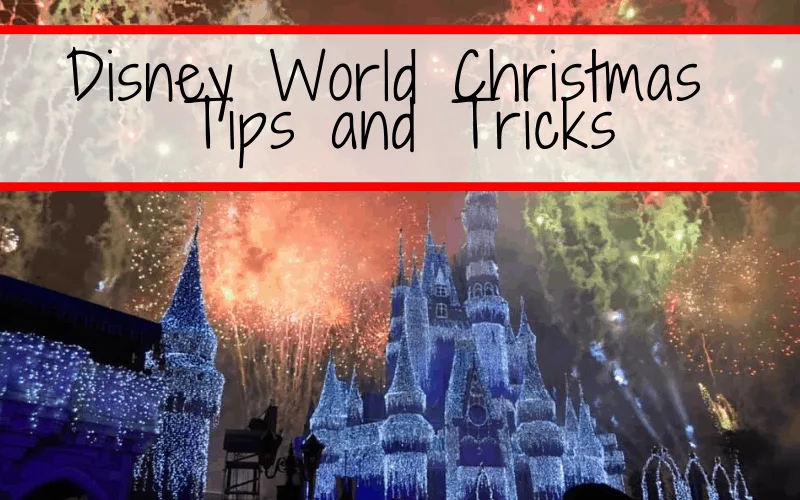 Of all the Disney World Christmas Tips and Tricks that we can offer you, these 9 are sure to bring a little peace and relaxation to your Christmas holiday.
This post may contain affiliate links.
To which I earn a small commission, at zero cost to you!
Find more info in our
Privacy Policy
.
Picking the perfect resort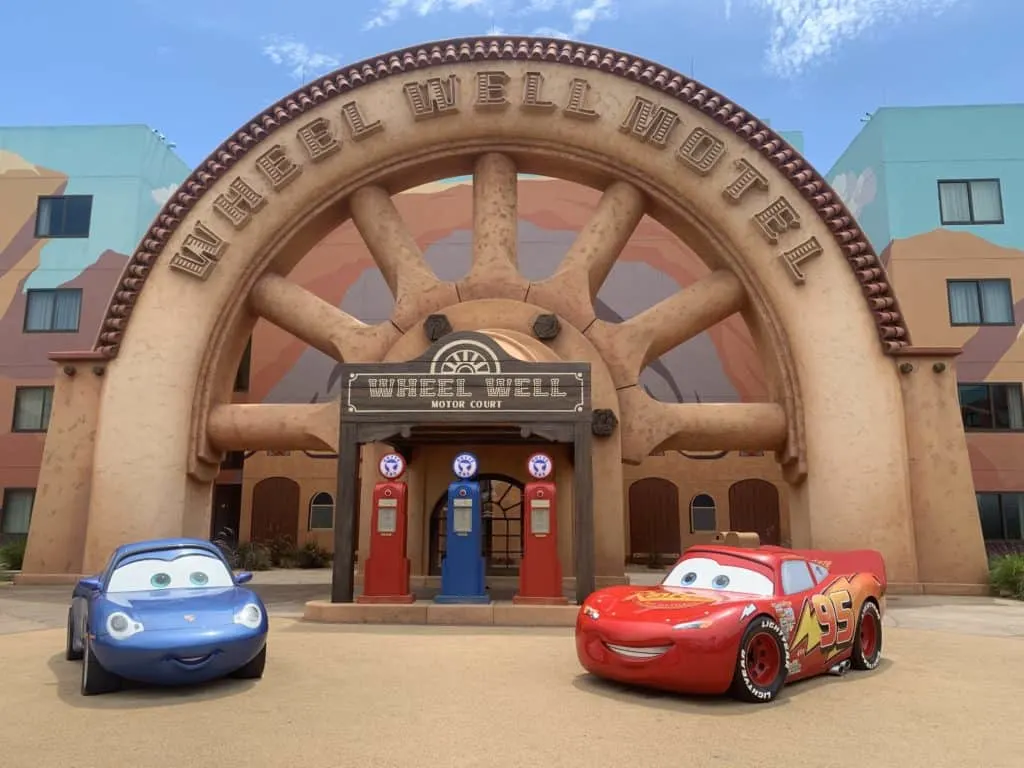 Depending on the date and the available promotion being offered, the difference between a Value resort and a Moderate resort could be as little as $10/night. That's what we are doing this Christmas.
The best dates will obviously differ according to work and school schedules but you want to avoid the actual holiday as much as you can. Anything between Christmas week and New Years' week is going to be insane.
Also, you will want a resort that is fairly close to the main parks that you will visit. No use spending all your time on the bus when you could be in walking distance.
Book Your Disney Dining & Resort Reservations As Soon As Possible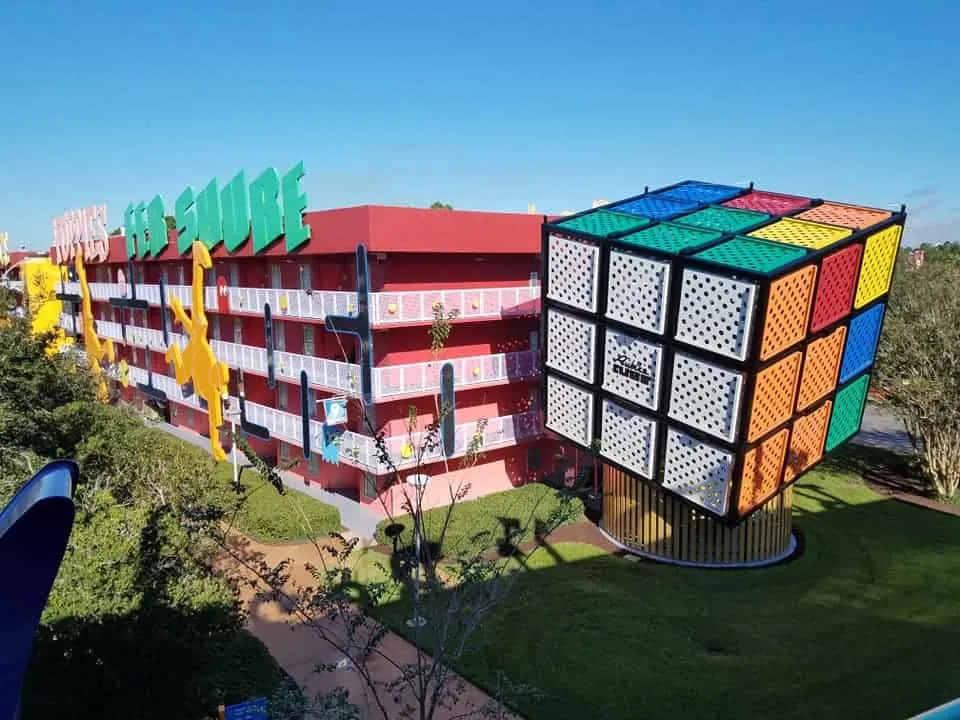 Not only do you want the perfect resort, but you will want to decide fairly early in advance. Making a reservation isn't not binding, are you are able to modify or cancel your reservation up to 30 days before arrival without any fees, but there is such a high demand during this time of year that you will want to lock something in pretty far in advance. Disney World dining reservations can be booked up to 180 days in advance and some locations fill quickly so book your dining as soon as possible
Eat Mostly Quick Service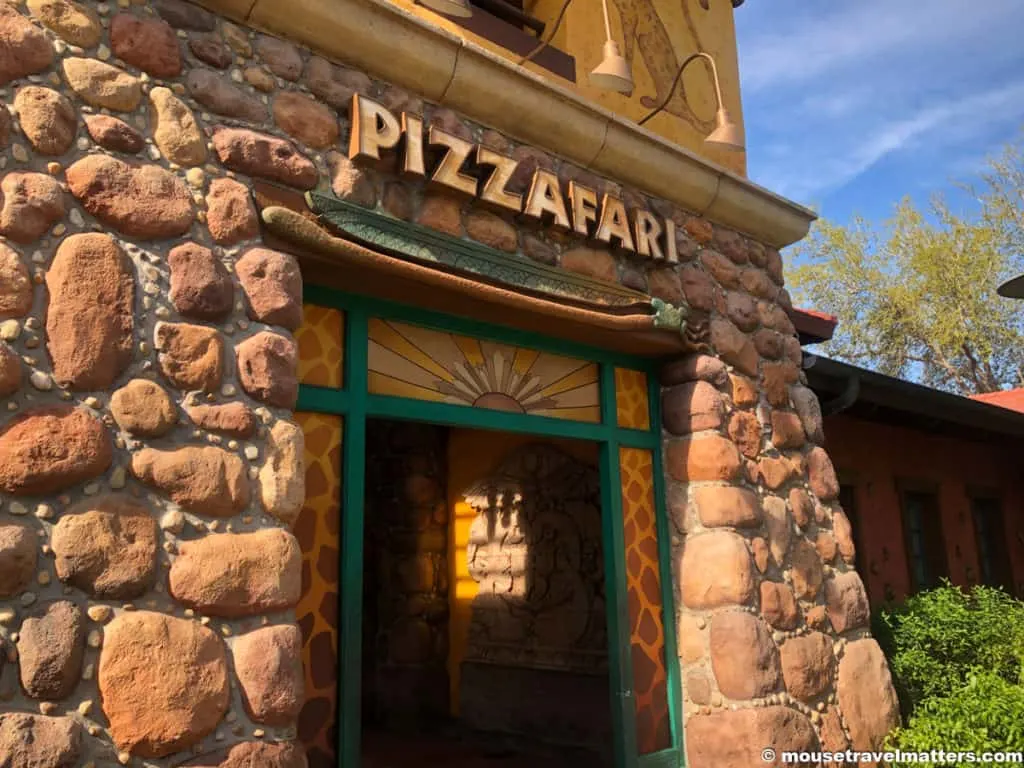 Because the parks are probably going to be fairly crowded, and you don't want to waste precious time at a Table Service restaurant, which can take upwards of 1.5 hours to complete a meal, stick with the quick service restaurants. This will also be the cheapest, but not the worst, way to eat.
Quick Service restaurants have come a long way since we went when we were kids and there are incredible options available for such a low price. The only negative is tablespace. There are no guaranteed tables and the rest isn't as relaxing as a full-service restaurant, but such is Disney.
Be Aware of Unusual Park Hours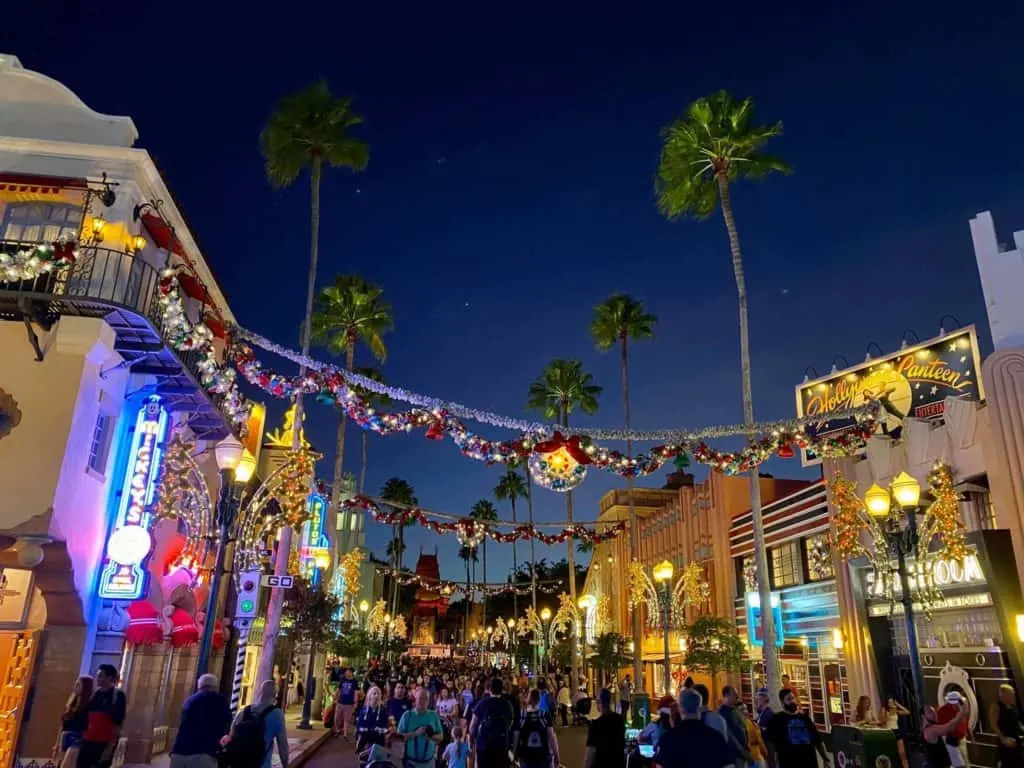 Disney likes to announce last minute when they will be offering Early Magic Hours; this is when on-site resort guests have access to the parks a few hours ahead of the general public. Disney may also open the parks up to the public 1 hour ahead of its traditional 9 am schedule, during the holidays.
Christmas Party's, either hosted by Disney (Mickey's Very Merry Christmas Party) or an outside company, the parks may close earlier than usual. The Magic Kingdom will close early (6PM) for Mickey's Very Merry Christmas Party on November: 8, 11, 12, 14, 15, 17, 19, 21, 22, 24 and December: 1, 3, 5, 6, 8, 10, 12, 13, 15, 17, 19, 20, 22, 2019. . these nights will not have the "Happily Ever After" Fireworks. The Christmas parties are a separately ticketed event and you cannot enter using your regular admission ticket.
Candlelight Processional Dining Package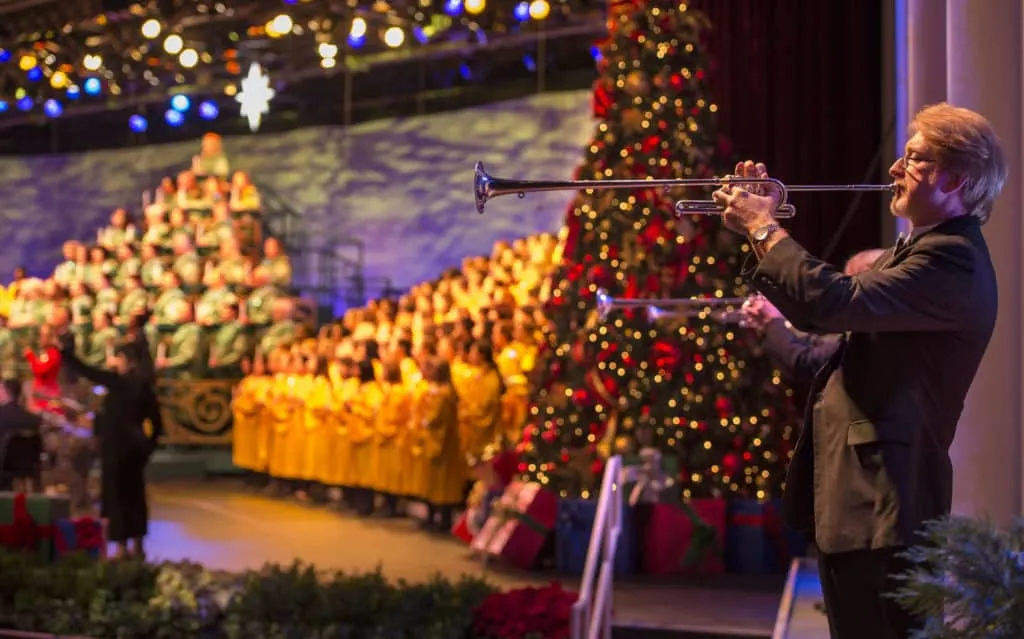 Candlelight Processional Dining Package is probably the only way you are going to be able to witness this incredible performance. A celebrity narrator tells the Christmas story and a huge choir and live orchestra perform Christmas classic songs.
In 2019 the show will be performed three times nightly from November 29th through December 30th. Because of its popularity, each show is super crowded and you may have a hard time getting seats – unless you get a special Candlelight Processional Dining Package.
The dining package includes a meal at one of Epcot's table service restaurants and guaranteed seating for the show. Because of the incredible quality of the show, I suggest that your one table service meal be a Candlelight Processional Dining Package.
I've shared my tips for the Candlelight Processional in this post.
Consider Mickey's Very Merry Christmas Party Tickets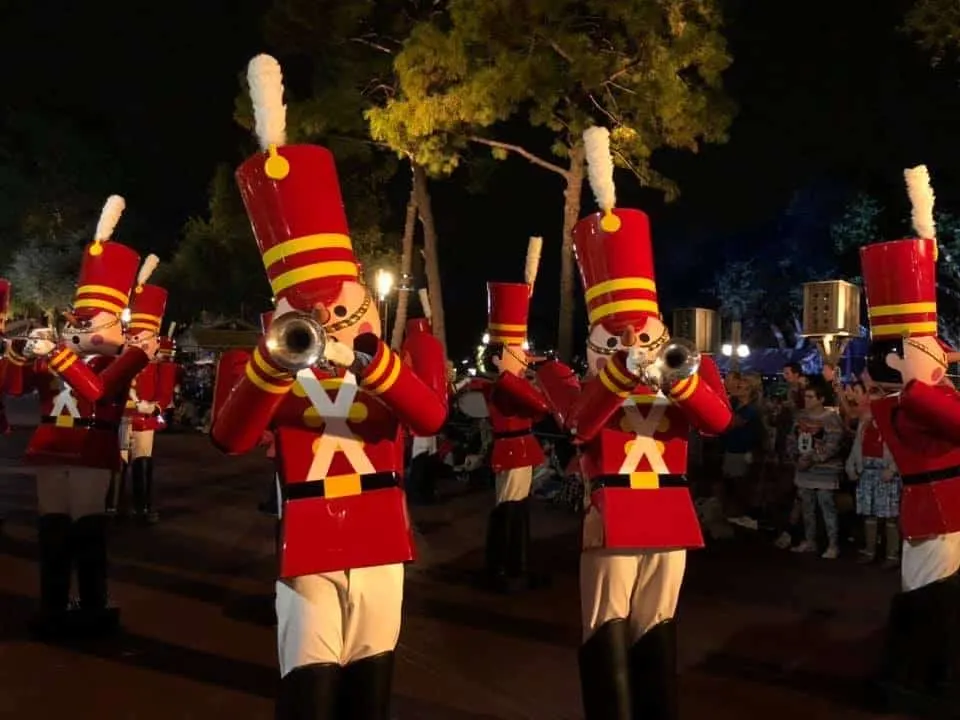 Disney parties are always a great way to visit the parks when there are a lot fewer people, see a unique perspective to the attractions and get in a few rare character appearances. Mickey's Very Merry Christmas Party is no different.
This is a great way to get the family in the holiday spirit and you don't need to use a park ticket to get into it, unlike dessert parties. This is a hard ticket event and you can resort hop, sleep or do whatever you want before 4 pm.
Check out this neat planner from Etsy to help make sense of it all and plan the perfect Mickey's Very Merry Christmas Party

Tour The Monorail Resorts and Disney Springs For Free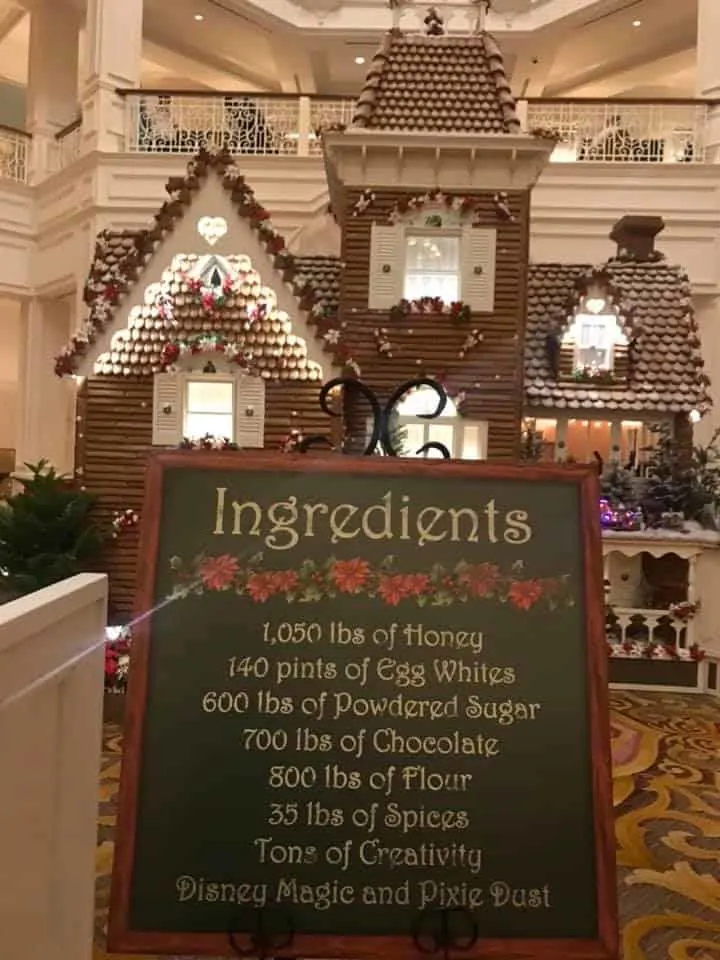 Before heading to the Mickey's Very Merry Christmas Party, take a tour around the Deluxe and Moderate resorts. They are decked out in beautiful Christmas decorations, all within the theme of the resort.
They are a sight to see and worth every moment. This usually takes about 4 hours to complete, unless you plan on spending more time exploring the resort as a whole, then we suggest making a whole day of it.
Manage your crowd expectations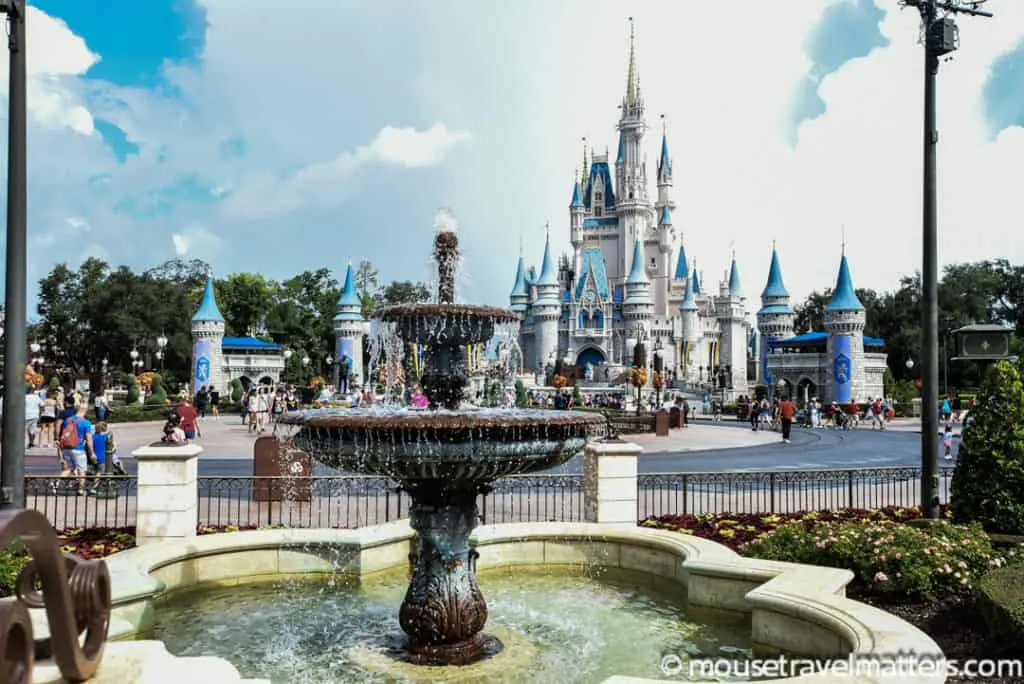 Managing the crowds at Christmas in Disney World is such a huge topic, that we gave it its own article, but for the part, manage your expectations.
Holiday dining and dessert parties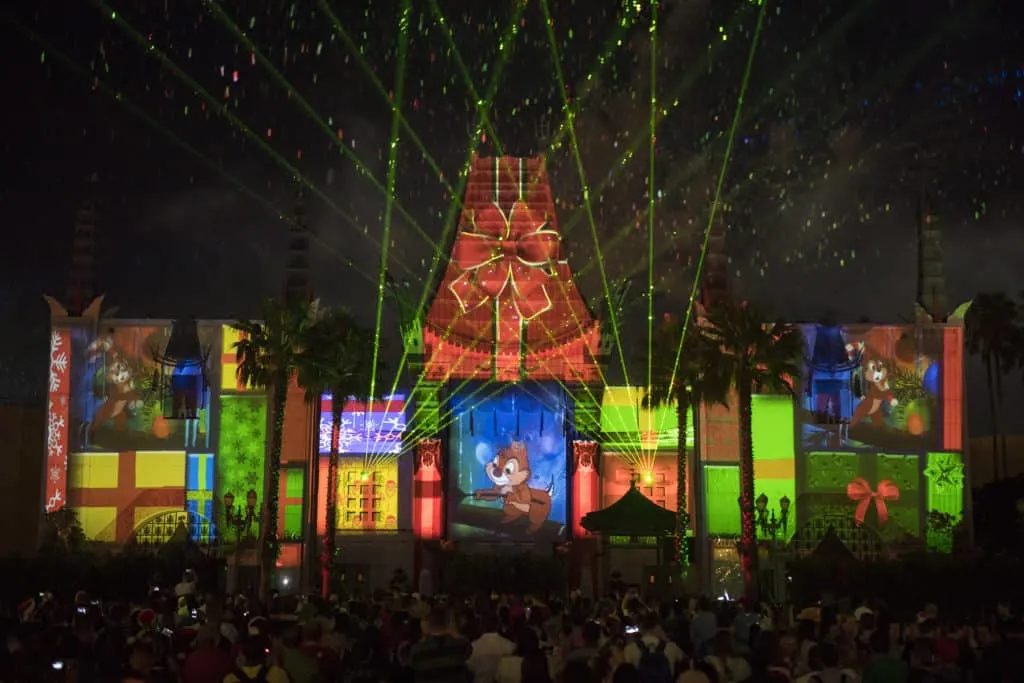 There are a handful of dessert parties at any given time, but more so during the holidays. These parties are able to give you VIP seating during the show, but also a terrific dessert and character greeting experience while you wait for the show to start.
Disney at Christmas FAQ
When does Disney decorate for Christmas?
Most of Magic Kingdom's decorations are in place by the first Mickey's Very Merry Christmas Party of the season. With the last Halloween party taking place Nov. 1, 2019, we'd expect the majority of the decorations to be in place by Nov. 8, 2019
Over at Disney's Hollywood Studios and Disney's Animal Kingdom, Christmas decor should also be on display by Nov. 8, 2019. Epcot's decorations, however, may not pop up until closer to the International Festival of the Holidays, which starts Nov. 29, 2019.
Christmas decorations usually start to come down around the second week of January
Is Disney world open on Christmas day?
Absolutely, Disney is open on Christmas day. In fact, Christmas morning is one of the busiest days of the year at Disney World and often reaches park capacity shortly after it opens.
You May Also Like