Last Updated on May 11, 2022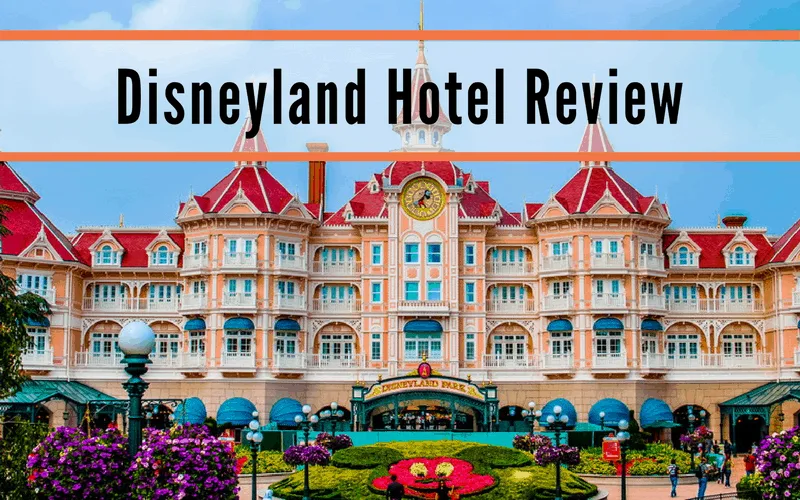 Disneyland Hotel – Our "Once in a lifetime" experience
We recently ticked off one of our bucket list items and visited Disneyland for the first time while we were in Paris. As we live on the other side of the world (Australia) this was potentially a "Once In A Lifetime" experience so we decided to splash out and stay at THE Disneyland Hotel.
Here is how we found our stay.
A post from – Melanie at The Jones Journeys
Booking
We booked our trip through a travel agent in Australia and found that they try to automatically book you into some of the other Disney hotels in the area that are more budget friendly so we had to specifically ask for the Disneyland Hotel.
As we booked through an agent we did not get a lot of choice with room type as they just booked us in a room big enough for our family of four.
We stayed at Disneyland Hotel for three nights/ four days.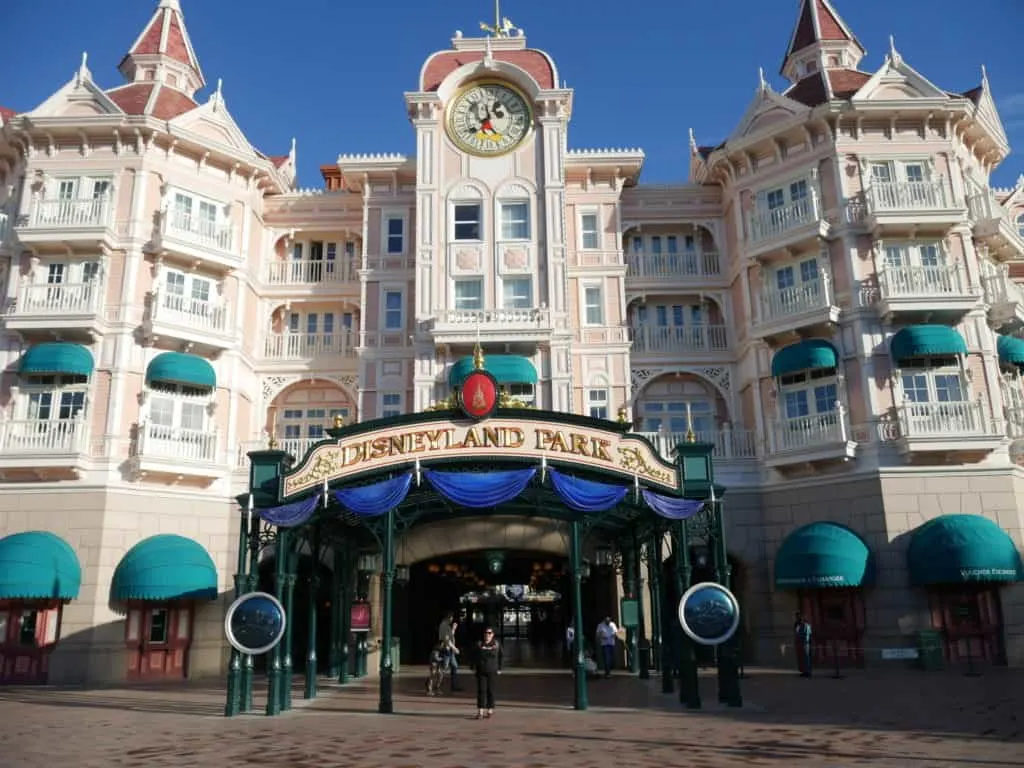 Check-In
On arrival, our bags were taken by the concierge who would later bring them to our room for us.
The entrance to the hotel is very grand and magical and just what we expected from Disneyland Paris. It was an old-fashioned Victorian style but in a Disney kind of way which gave it some charm.
There was only a small line of people waiting to check in so we were seen to within 5 minutes. It was a seamless process but there was a lot of information provided all at once like park information, hotel information, character dining etc. etc. so it was a bit overwhelming.
In amongst all the information we were also provided with our very own Disneyland Credit card, DANGEROUS. These cards are for you to charge anything and everything in the parks and shopping areas too, and it is then charged to your actual Credit Card. It was a great convenience but you never knew how much your total spend was so it added up quickly.
Once we were checked in we went to our room and our bags were delivered to us straight away.
Our Room
Our room was very comfortable and spacious. It came with two king beds so the kids had to share but that was fine as the bed was so big.
As with the hotel lobby, it was styled old Victorian Disney charm. There were not as many Disney themed items in the room as I thought there would be, we had the little Disney amenities bottles and some Disney themed stationary but nothing on the beds that would have added to the excitement of staying in "The" Disneyland Hotel.
The best part about our room was the housekeeping staff. They made our stay magical. The would tuck our daughter's special teddy into bed when they made it each day, or leave notes for us. They were also all dressed in traditional Victorian cleaning uniforms.
The day before we checked out we came back to the room to find a little Disney teddy for each of the kids with a nice note from the front desk.
We did not really spend a lot of time in our room because there was so much to see and do. The hotel alone was huge and a bit of a maze to find our way around.

Amenities
There was a lot of things available in the hotel itself before we even stepped foot in the Disneyland Park itself. Here are just some of the things available.
Several restaurants and bars. TIP: Book any meals you want in the hotel restaurants as a 'Meal Plan' when you book your hotel room as it will save you a lot of money. We did not do this and each meal was over $120AUD for our family (times that by up to 3 meals a day over 4 days!).
Character dining
Princess For A Day. This is where you can treat your little princess to getting their hair and makeup done. You can also buy their favourite princess outfit from one of the stores and they will then do a photo shoot for you. You receive a print of your favourite photo in a special Disney frame and you can download the rest of the pictures.
Kids Club
Video Game Room
Spa (we utilized the kids club, which is conveniently right next door to the spa, while we had a couples massage.
Gift/ Souvenir shop
Gym
Swimming Pool
1x VIP Fast pass each day for each person. This allows you to skip the queue on one of the rides each day. These are like gold when the park is busy and you don't want to wait in line for your favourite ride for an hour or more.
Free Wi-Fi
The park entrance is only a one minute walk from the hotel and you can go in and out as much as you like each day so if you need a rest you can head back to your hotel. We did this, especially when we wanted to go to the nightly fireworks, there was no way we were staying in the park until 10pm so we went back to the hotel for dinner and a rest, then went and enjoyed the fireworks without grumpy children.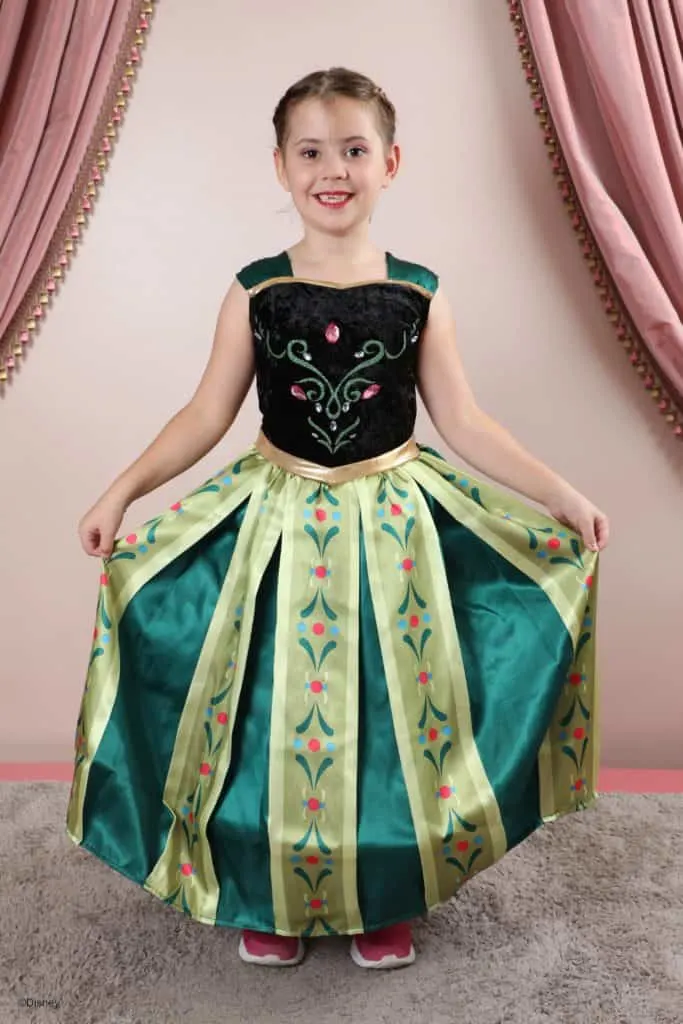 Overall Impression
Our overall impression of the Disneyland Hotel was that it was amazing. We wanted everything to be extra special for the kids (and us) as it may be the only time we get to go to Disneyland.
There was so much available and the staff was all very happy, friendly and helpful whenever we needed anything.
It was a very expensive stay for us, especially once you add your food and the credit card charges you rack up on your Disneyland Credit Card (Which you get to take home as a souvenir afterward) but for us, it was all worth it. We expected it to be an expensive part of our holiday so we budgeted for it to ensure there were no surprises.
We definitely recommend staying at the Disneyland Hotel and would stay there again if we had the chance.
Your Thoughts...
Please share your thoughts in the comments or reach out on social media...We would love to hear from you.
Follow Mouse Travel Matters for Disney Parks news, the latest info and park insights, follow MTM on Twitter, Facebook, and Instagram.
You May Also Like…