Last Updated on May 18, 2021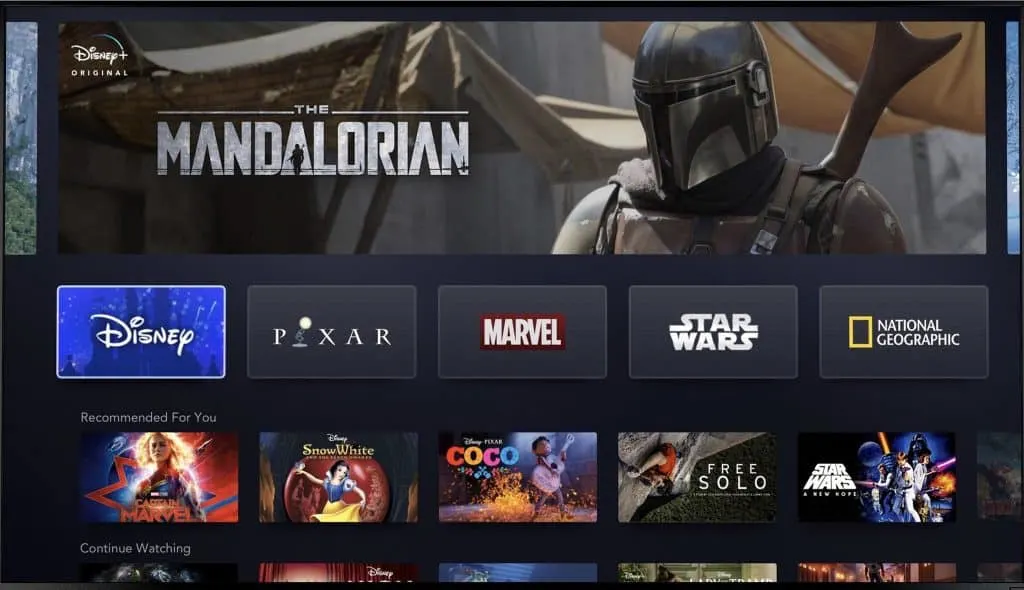 Disney+ will come to Canada, Disney has confirmed. With all the Disney+ ORIGINAL annoucements such as The Mandalorian, Canadian's are looking for specific launch dates for the streaming service in Canada.
Disney+ Price, Launch Date, Shows
Disney+ will, make an aggressive transition into an in house video streaming service, with a launch in North America — which we presume includes Canada — on Nov. 12, 2019, and will cost $6.99US per month, the Walt Disney Company announced — nearly half Netflix's standard $13 plan. There is still no word yet on the pricing in Canada.
Disney+ will play a huge part in MCU phase four
Even more is coming. SDCC 2019 has seen big announcments added.
The Falcon and the Winter Soldier (fall 2020), Loki (Spring 2021), Marvel's What If…? (Summer 2021, Animated), WandaVision (Spring 2021), and Hawkeye (fall 2021).
Disney is sure to have more surprises in-store, as well as many announced upcoming theatrical releases.
Blade Reboot!
MCU phase five?
Is Disney+ available in Canada?
According to, David Friend, a pop culture reporter at the Canadian Press. He stated on Twitter that Disney confirmed its streaming service is coming to Canada.
"A representative for the Walt Disney Company tells me Disney+ is indeed headed to Canada, but details on when and how much the streaming video platform will cost here are still forthcoming," said Friend.

David Friend
Even with this Canadian confirmation by a Disney representative we can look forward to a 'Take My Money' situation with this very appealing video streaming service, a specific 'Canadian' launch date and pricing details for Canada are currently unknown.
Your Thoughts...
Please share your thoughts in the comments or reach out on social media...We would love to hear from you.
Follow Mouse Travel Matters for Disney Parks news, the latest info and park insights, follow MTM on Twitter, Facebook, and Instagram.
You May Also Like…
Where to buy Disney Gift Cards in Canada?
Traveling to Disney World from Canada