Last Updated on October 13, 2021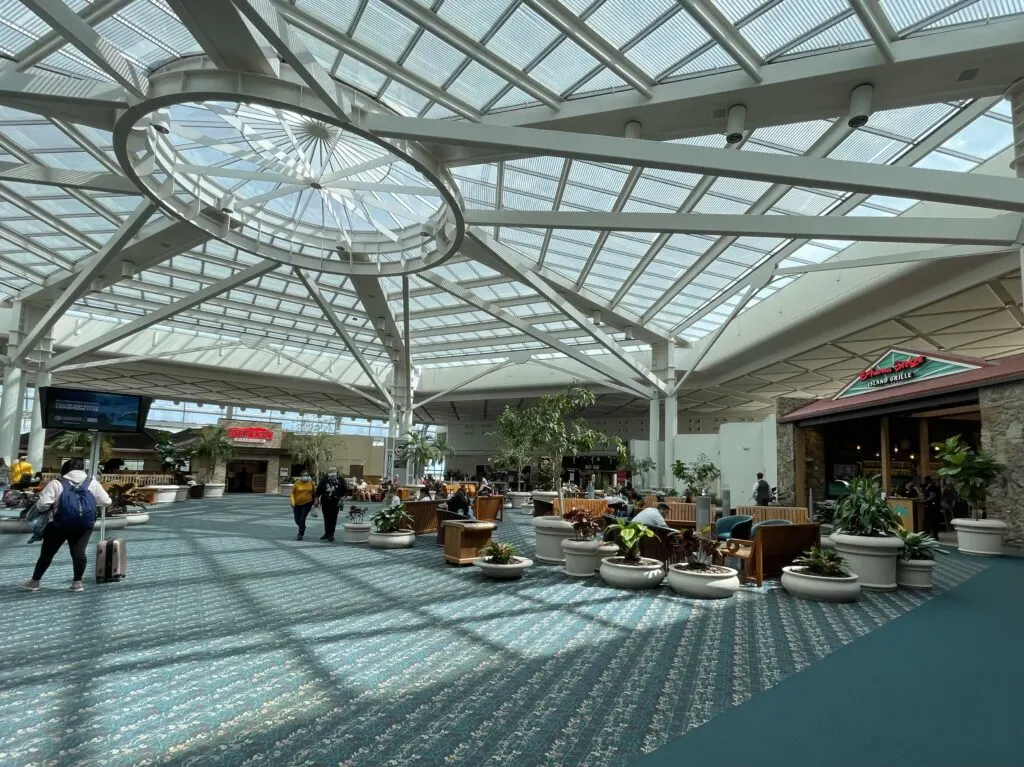 Arriving in Central Florida for a Disney vacation? Orlando International Airport (MCO) has always been our gateway to the magic when flying from Ontario, Canada. Specifically between Gates 70-99 on Air Canada for both arrival and departure.
Atmosphere
Orlando Airport International Airport welcomes you to 'The City Beautiful'. MCO is a beautiful large airport with many windows and skylights. Members of our team have visited the airport many times before COVID-19 spread across the world. In COVID times we have had a successful airport experience by a fully vaccinated, vaccine receipt holder, COVID protocol following team member.
As airports in the United States fall under federal regulations all persons visiting the airport are required by federal law to wear a mask inside airports, Also, airlines in the United States and Canada require mask-wearing during the entire flight, except for eating and drinking.
Last Updated on September 13, 2021 In order to return to Canada, you need a negative PCR COVID-19 test within 72 hours prior to your flight.
Arrivals and Departures Gate Area 70-99
You generally depart the same way you arrived and have access to the same amenities, especially for Disney fans arriving via Toronto.
For arrivals, Disney travellers will move through this area pretty quickly to get to baggage claim and meet their waiting travel arrangements. On departure, this is the same oasis you will wait in for your flight home at least for those travelling to Canada.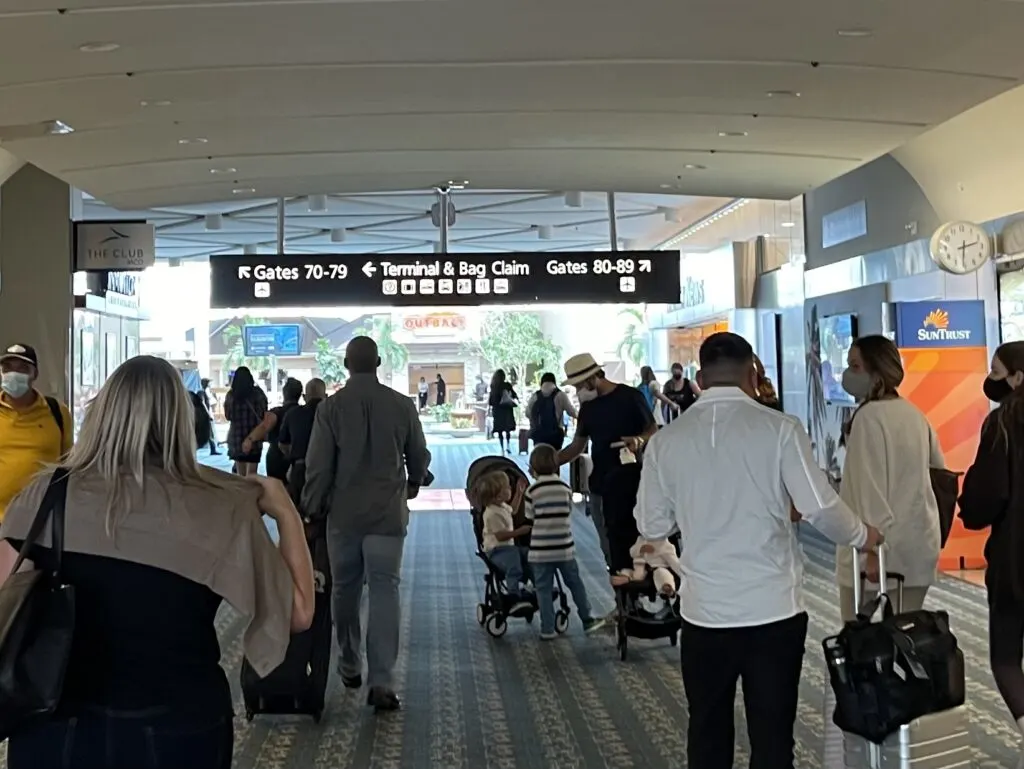 The different gate areas have slightly different shops and restaurants.
Gate area 70-99 as of Oct 2021 include:
Restaurants / Coffee
Outback Steakhouse,
Starbucks,
Bahama Breeze,
Burger King,
Nathan's Famous Hot dogs, and
Taco Locos
There are also several convenience stores that sell everything from magazines to some over-the-counter drugs such as Tylenol. It's a very comfortable place to wait during a delayed departure flight.
Shuttle to terminal and Baggage Claim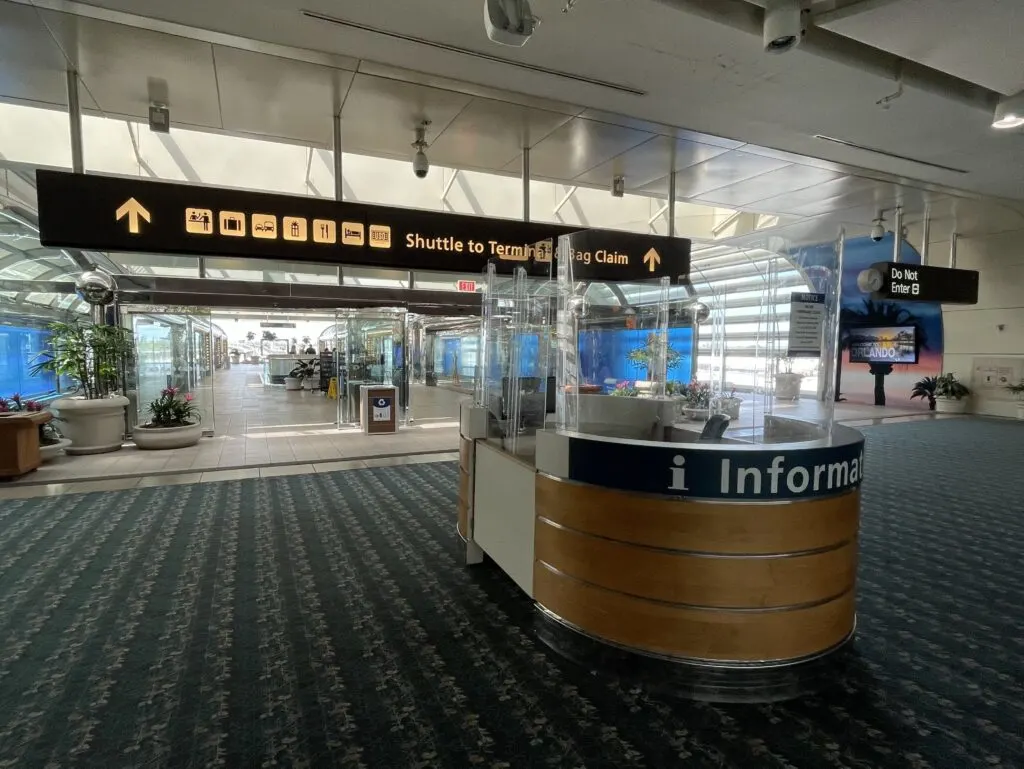 Gate to Main terminal via Tram
Riding the tram to the the main terminal is for some a very unique experience. This is a very quick ride from the gate to the main terminal and seating is limited to to some at the front and rear. Most people just stand.
Stairs our Escalator to Baggage Area
Before traversing the stairs our escalator to baggage claim, be sure to spot the 'Magic of Disney' store just before security you may want to be aware of this store for departure day :).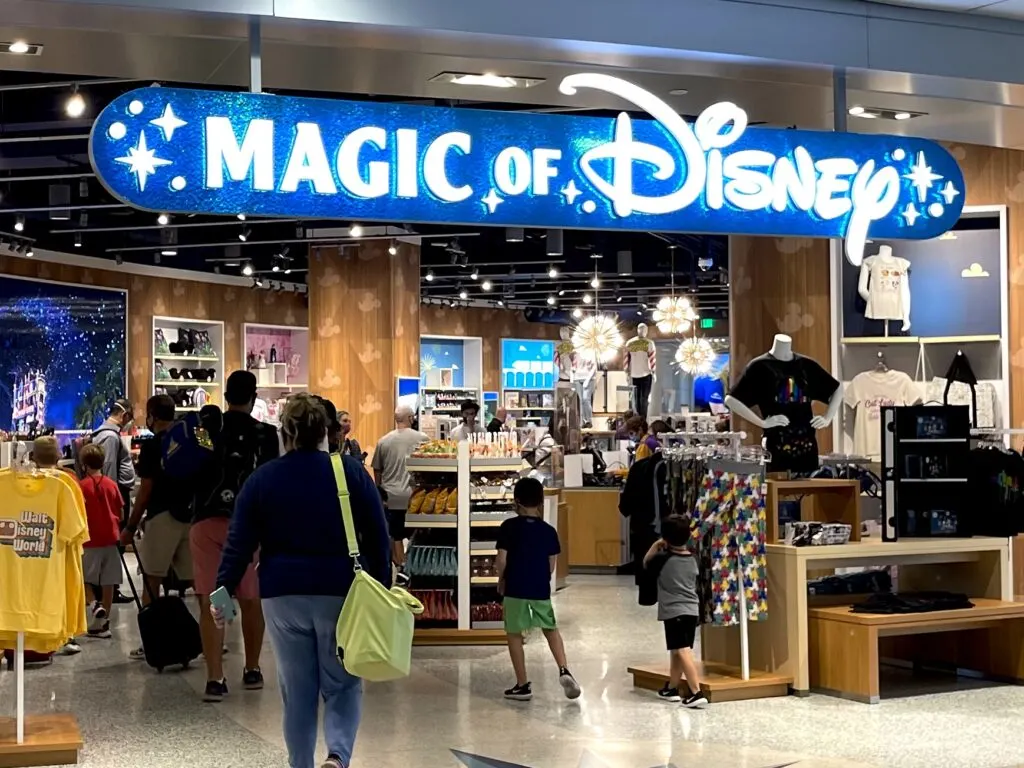 After negotiating the stairs our cruising down the escalator you have arrived at baggage claim.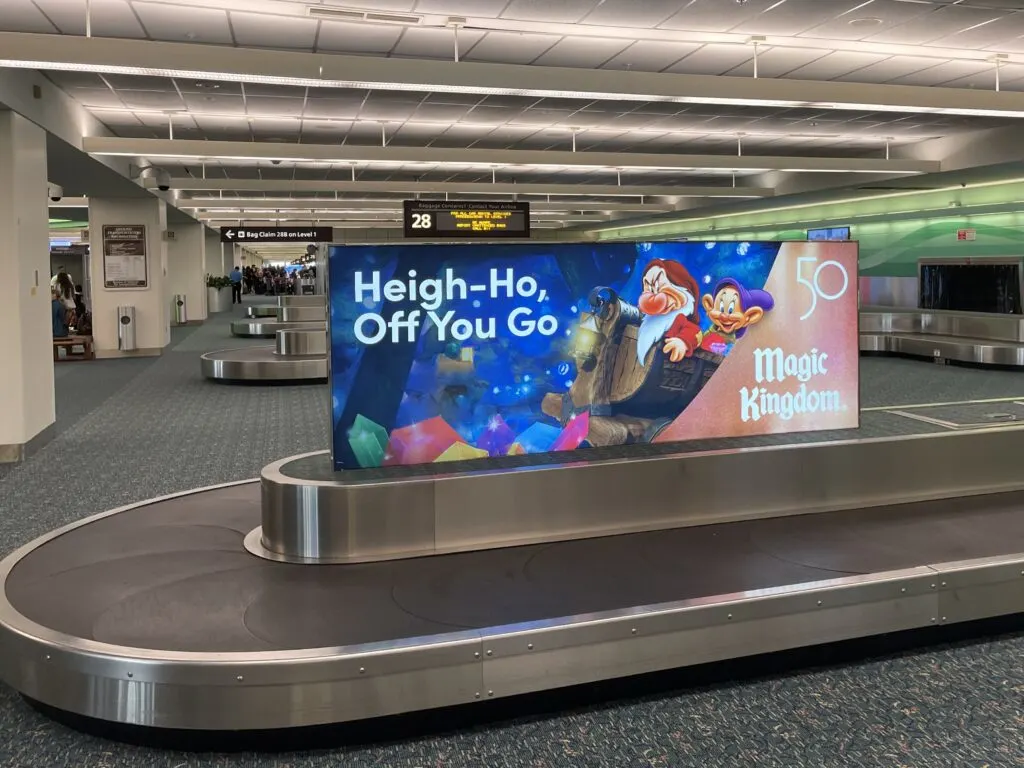 Your Thoughts...
Please share your thoughts in the comments or reach out on social media...We would love to hear from you.
Follow Mouse Travel Matters for Disney Parks news, the latest info and park insights, follow MTM on Twitter, Facebook, and Instagram.
You May Also Like…