Last Updated on June 7, 2019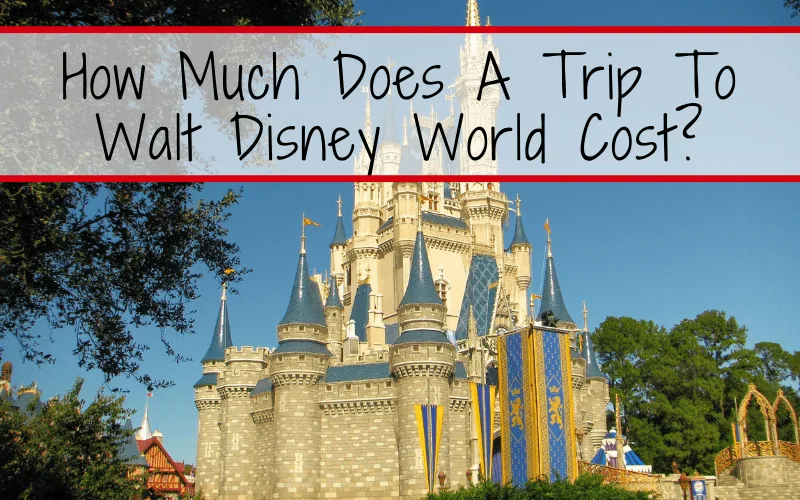 How Much Does it Cost to go to Disney World? Because there are so many visitor options, and travelers go in with widely varying expectations, must-haves and bucket lists, Walt Disney World is not a one-size-fits-all type of vacation. By comparison, this is the most expensive holiday, and least relaxing, that you are ever going to have.
How much does it actually cost for a family to vacation at the "Happiest Place on Earth"? This post takes a look at Walt Disney World vacation price ranges for each element of the trip, from park tickets to hotels to dining and beyond.
This post may contain affiliate links.
To which I earn a small commission, at zero cost to you!
Find more info in our
Privacy Policy
.
How much does a Disney vacation cost?
How long will you stay in Disney World?
Let's start here. One of the biggest factors in price will be the length of your stay. Obviously, a quick 2-night stay costs a lot less than a 10-night stay. The average Disney-goer, that plans on returning within the next few years, with children, tend to stay 5-7 days.
You can read more here about how many days you need for Disney World
Time of year
Deciding on the right time of year to visit Walt Disney World can literally half the cost of your overall vacation. High season is notably more expensive, more crowded, and exponentially more uncomfortable due to weather.
Take flights, hotels and ticket costs into consideration when deciding on a date, not just what is more convenient to schedule or event. Unless it's RunDisney or May the 4th, most events are weeks long for this reason.
Flights
Are you going to fly or drive to Disney?
Some days you can find a great flight out to Orlando for $250 per person. That includes checked bags and everything. Other times, it can cost $500 per person, no checked bags and you land at midnight.
Play with departure airports. We know from experience that driving 5 hours to another international airport, even crossing the border to an American airport (Canadian here), can save a truckload of money.
Canadians should consider applying for one of the best travel credit cards in Canada since they can really reduce the cost of your flights in points, cash rewards or inhouse discounts.
Even though $250 is pretty reasonable per person, that's still $1,000 for a family of four ($1,300 for Canadians). Many people would prefer to drive to Orlando to save money. For example, the drive to Orlando from Toronto is 20 hours. It'll require about $200 for gas and probably another $100 in hotels, but a Canadian family will still save close to CAD$1,000.
This is called Opportunity Cost; does 4 extra days of vacation time used simply to get to and from Disney worth saving $1000? I think it is but then again, I work from home.
Car Rental
It's possible to see Disney World without a rental car. Many hotels offer free airport pickup and have a free shuttle to the various Disney properties. Take a look at what your hotel offers before booking your rental car.
Accommodations
The biggest mistake people make is choosing a hotel that's too expensive.
The typical guest spends 12-plus hours each day touring the parks, so it can seem like a waste to pay top dollar for a hotel. If you're spending that kind of time out of your room, it doesn't matter if there's a view.
A significant portion of your vacation will be eaten up by accommodations, regardless of how you look at it. Mostly, because you are charged based on occupancy, and not per room. This means you will pay more to have 4 people in a single room than 1 person in a room. Though this is still cheaper than 4 separate rooms, one still needs to consider this additional cost when creating your Disney budget.
Option 1: Stay at a Disney World Resort Hotel
Here are the starting prices for each range of Disney World Resort:
Campgrounds – starting at $55 a night.
Value Resort Hotels – starting at $110 a night.
Moderate Resort Hotels – starting at $204 a night.
Deluxe Resort Hotels – starting at $345 a night.
Deluxe Villas – starting at $385 a night.
Option 2: Book a Hotel Close By
Staying off site will definitely cut costs. But at what expense? You no longer have the ability to purchase Disney Dining Plan, don't have access to Early Magic Hours and the transportation to and from the parks can be spotty at best. There's that Opportunity Cost again.
If staying off-site, we recommend using Booking.com to make your hotel reservations. Their free cancelation policy, amazing customer service and a wide selection of hotels make it easy to know exactly what you are getting into. In addition, they price match and you're not required to pay until after your stay for almost accommodations. After five bookings, you become a member of their Genius program which gets you an extra 10% off on selected properties. We have been using them for years during our European adventures and have never looked back.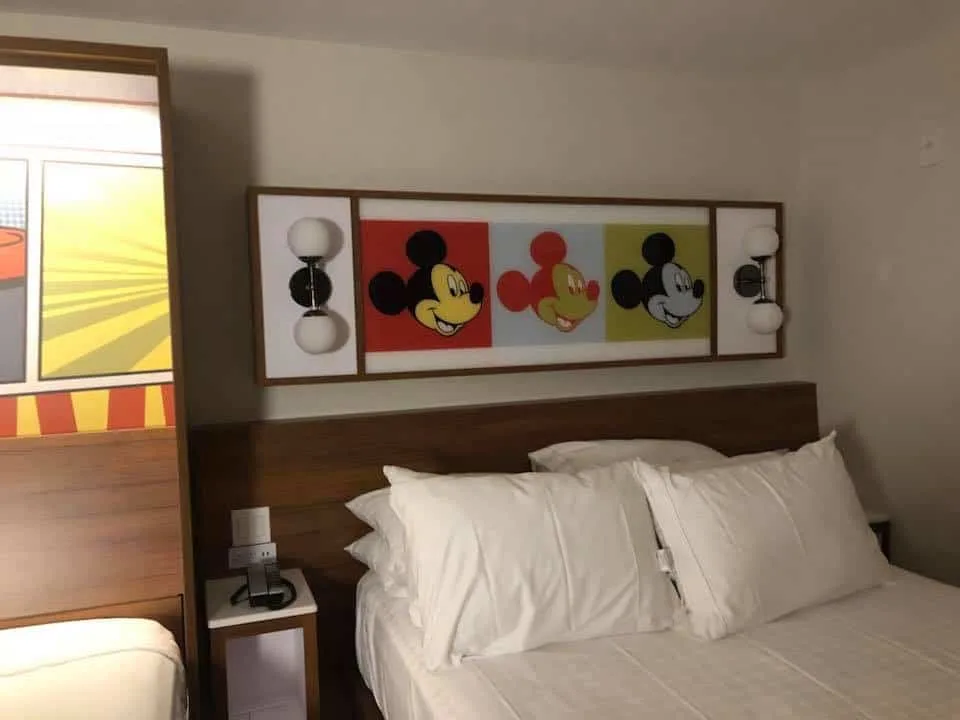 Food
It is very important to remember; you are allowed to bring food into the parks! Even if you are just packing snacks and drinks for the day, do it.
There are plenty of places that offer inexpensive meals, and "snacks" can definitively double as a meal, and shared with a partner.
If you do decide to purchase meals in the parks, we would recommend budgeting $45+ per person, per day. Less if you have small children.
Which is better; Disney Dining Plan or Pay Out of Pocket?
When the words "budget" and "dining" are mentioned in the context of a Walt Disney World vacation, the first topic that typically enters the conversation is the Disney Dining Plan. If you are trying to do your Walt Disney World vacation on a tight budget, consider the Disney Dining Plan a non-starter.
Without question, purchasing the Disney Dining Plan will cost you more than it would cost you to eat at Walt Disney World on a tight budget. What the Disney Dining Plan offers is peace of mind in paying for your food in advance and knowing that you don't have to worry about it when you arrive.
The Disney Dining Plan is for "foodies"; those willing to buy the higher tiers of Dining Plan and eating at Table Service or Signature restaurants for the majority of their vacation. This requires a lot more planning on your part, sitting down to eat more than many would prefer (schedule about 2 hours per meal) and over all, this is a lot of food.
Obviously, taking advantage of the Free Disney Dining Plan promo is a no brainer. The cost of upgrading your tickets from base to hopper cost less than the price of budget-food so this is money saved. Other than that, we do not suggest the Disney Dining Plan.
Attractions & Theme Park Tickets
Note; Disney is aware that it is cheaper to purchase extra ticket days than it is to purchase Park Hopper tickets (5-day tickets $414 vs 4-day Park Hopper $476), they have thus re-branded the tickets to be known as 1 Park per Day Tickets. This means you literally can only visit 1 park per day, regardless of your intent to use another ticket for the second park. You will be asked to purchase a Park Hopper (for the entirety of the trip, not just the one day) or turned away.
Disney recently changed their fee structure. Depending on the season and which parks you go to, the prices will vary, but it breaks down into the following categories and average prices:
Value
1-Day Regular Ticket – $105
1-Day Regular Ticket with Park Hopper Option – $155
Regular
1-Day Regular Ticket – $110
1-Day Regular Ticket with Park Hopper Option – $160
Peak
1-Day Regular Ticket – $124
1-Day Regular Ticket with Park Hopper Option – $164
Multi-day tickets – This will always be the best value since Disney heavily discounts tickets when buying multiple days.
I should also add that Canadians sometimes get a cheaper rate for multi-day tickets. A 4-Day ticket with admission to one park is $316 ($79 per day), while a 4-Day park hopper ticket is $382 ($95.50 per day) – as of January 2019. These tickets don't appear to be tied to days purchased like regular priced tickets, rather they are a single price for the whole of its availability.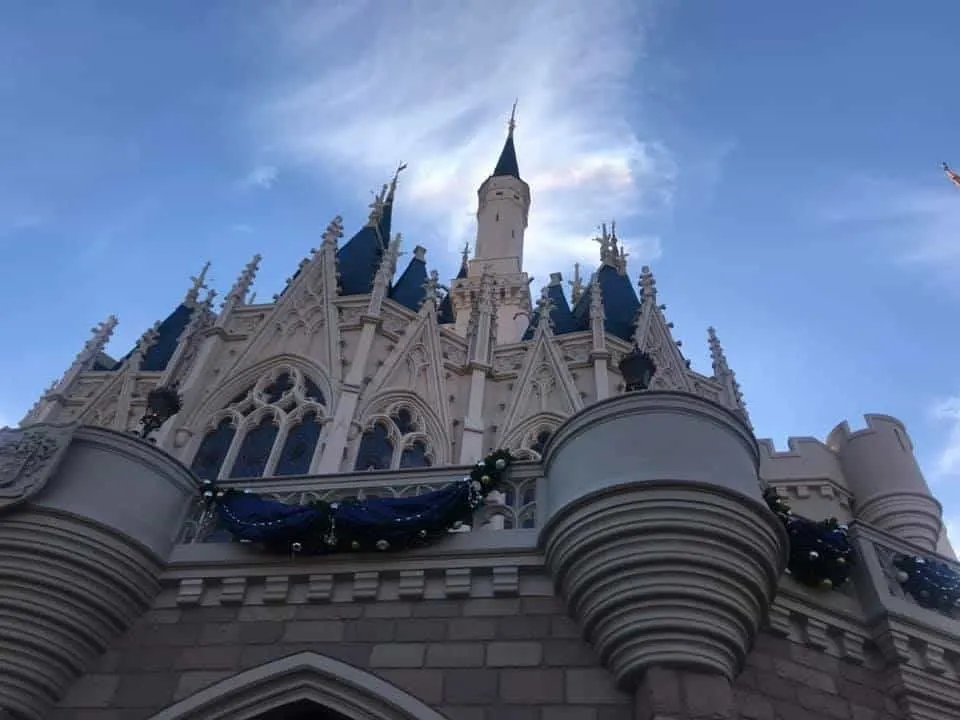 How many ticket days should I buy? Do you need a park hopper for Disney World?
Here's the good news: each additional day of Disney World tickets costs less than the day before. This is thei attempt to keep you longer than you may feel is necessary, since additional tickets can be as low as $20 per day (per person).
Taking your touring plan into consideration, we suggest having 1 rest day for every 5 days booked. We also don't suggest you purchase park tickets for your arrival day or departure day. There is so much going on and too many things can go wrong. Relax, check in, explore your resort and possibly a few neighboring resorts and go shopping at Disney Springs.
We say every 5 days, because we don't believe in leaving the parks half way through the day. The same philosophy for arrival day applies here; tickets are expensive and so you should get all you can out of them. Staying for only 5 hours then leaving to rest at the resort is a waste of a park ticket and the transportation to and from Parks can be brutal at odd times of the day.
And what about the Park Hopper?
This depends on how long you are staying, what your touring plans are and the age of the company in your party. Transportation to and from each Park is chaos; they don't travel from park to park – guests must transfer at a Resort first. This is valuable touring time lost.
If you only have a few days and want to visit each park for a specific reason, sure. Get a Park Hopper. Staying for 10 days and want to catch Illuminations more than once, go ahead. Visit Animal Kingdom all day and pop into Epcot for the evening. Grab a Park Hopper.
But if you are staying for 7 days, have little ones and plan on using your rest days to get some much-needed relaxation and pool time, you will hardly use your Park Hopper Ticket for what it's worth. It would be better to burn a few tickets on half days in each park than Hop around the parks.
Remember, you can come and go from that one park as often as you please. Go back to the hotel for lunch and a nap, then return fresh in the evening for more rides and the evening show.
Additional Attractions
Dare I say it, there are other things to do in Orlando besides Disney.
Orlando does have attractions under $20 including the Orlando Museum of Art, Pirate's Cove Adventure Golf, and Ripley's Believe It or Not! and Orlando Odditorium. If you're thinking about heading to the Kennedy Space Center; it's $50 for adults and $40 for children.
Universal Studios can cost a pretty penny itself. They offer 2-Park Universal Express Unlimited Pass add-on for $99 per person, plus your base ticket of $114 per park/day. Many readers have chosen to split their stay between the two theme park giants and spend a few nights on Universal Orlando property to take advantage of their deals.
Getting Around
If you aren't driving to Disney, you will need to figure out how you are getting around. If you are staying at a Disney World Resort, there isn't much to worry about. In fact, if you stay in Disney World the whole time your transportation costs are $0.
Like we mentioned before, Disney transit is great but it can be slow. And sometimes it is not the easiest to navigate, specially if you have little ones. You may want to look into Minnie Vans, Uber or another ride-share program to help get your family to their breakfast reservations on time.
Memory Maker Photo Package
If you book at least 3 days in advance, you can get some good savings on the package ($30). The Memory Maker is well worth it in our opinion. It goes for $169 if you buy it in advance or $199 if you buy it at the last minute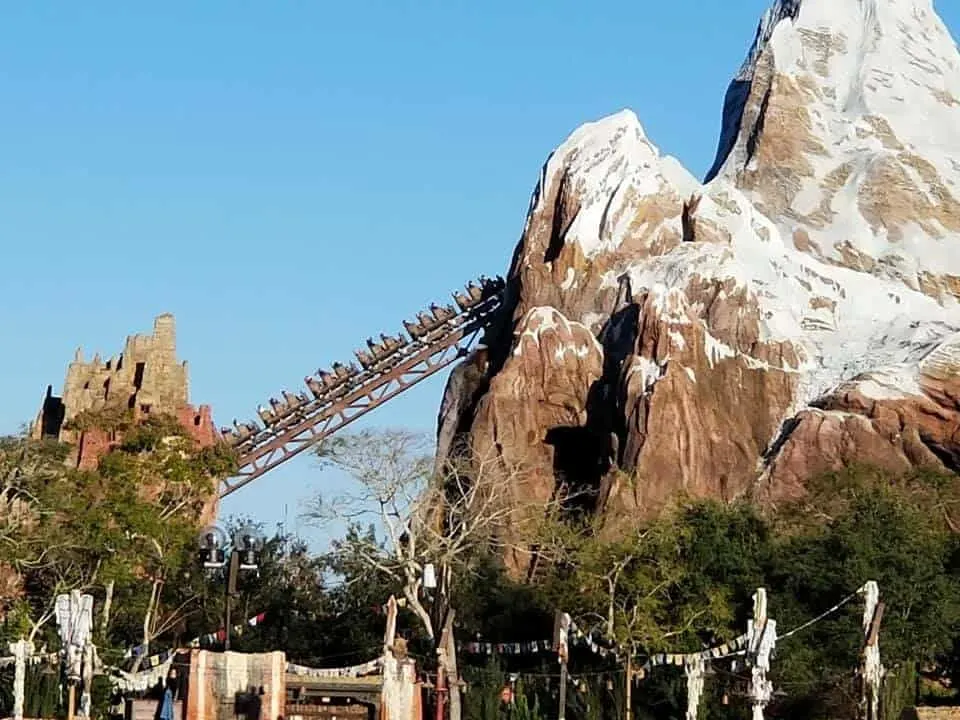 Private tours & Excursions
There are so many back stage experiences, private tours and enhanced adventures that guests need at least consider them before making a final budget.
Check out WDWinfo for their comprehensive lift of Backstage Tours, prices, length, and restrictions. They start at $30 per person, up to $299. Disney has also released new details on a 6 person $12,000 per day backstage tour, unlimited Fast Pass and included meals. Just in case you were interested.
Shopping
Finally, the last thing you need to budget for is your additional costs. If you're travelling with kids, they're naturally going to want souvenirs. Trust me, Disney engineers are genius about their marketing and there will be a ton of things your kids will want to buy. There are also a lot of cool things for adults such as cookie cutters, egg molds, and even decorations for the home.
We suggest anywhere from $100 per child to $500 per week per family, and everything in between. But don't forget, you have to bring these back home with you.
What Does a Disney World Trip Cost? The Results Are In!
On average, for a family of 4, spending 7 days in the parks, you can expect roughly $30-$60 per person/day on food. And an additional $40 per day for the family on snacks.
This comes to about $5,726 (with flights) but obviously, there are plenty of ways to reduce your costs without sacrificing the experience.
Doing some math, that comes to $1268 per person for 6 nights, 7 days. Or $211 per person, per day. Plus the $200 deposit. This doesn't include tips/gratuities for Mouse Keeping for Table Service restaurants.
Get our Best Disney Tips
Save money by buying these 5 items before you leave home
Be sure to join our MTM Newsletter to stay on top of ALL things Disney!