Last Updated on December 18, 2019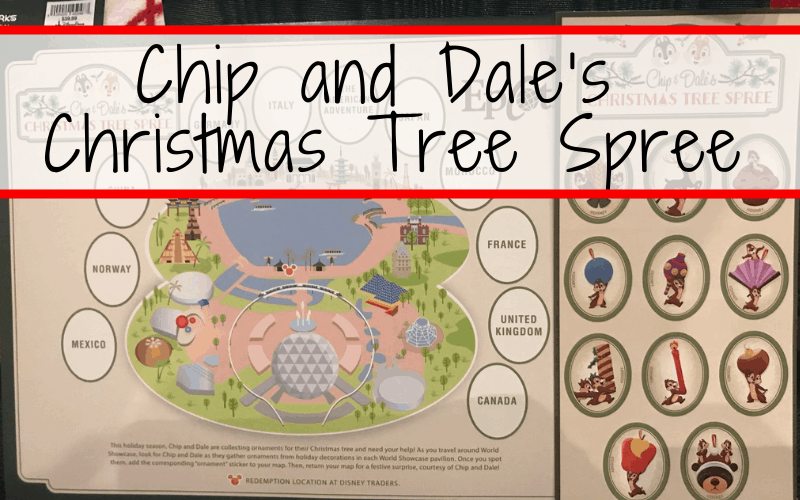 Chip & Dale's Christmas Tree Spree Scavenger Hunt is a great activity for the kids or the kid at heart. Another activity to celebrate the holiday season during the Epcot International Festival of the Holidays.
Chip & Dale's Christmas Tree Spree at Epcot
This activity is similar to other Epcot scavenger hunts offered throughout the year, like the Easter Egg-stravaganza or Remy's Ratatouille Hide & Squeak during the Food and Wine Festival.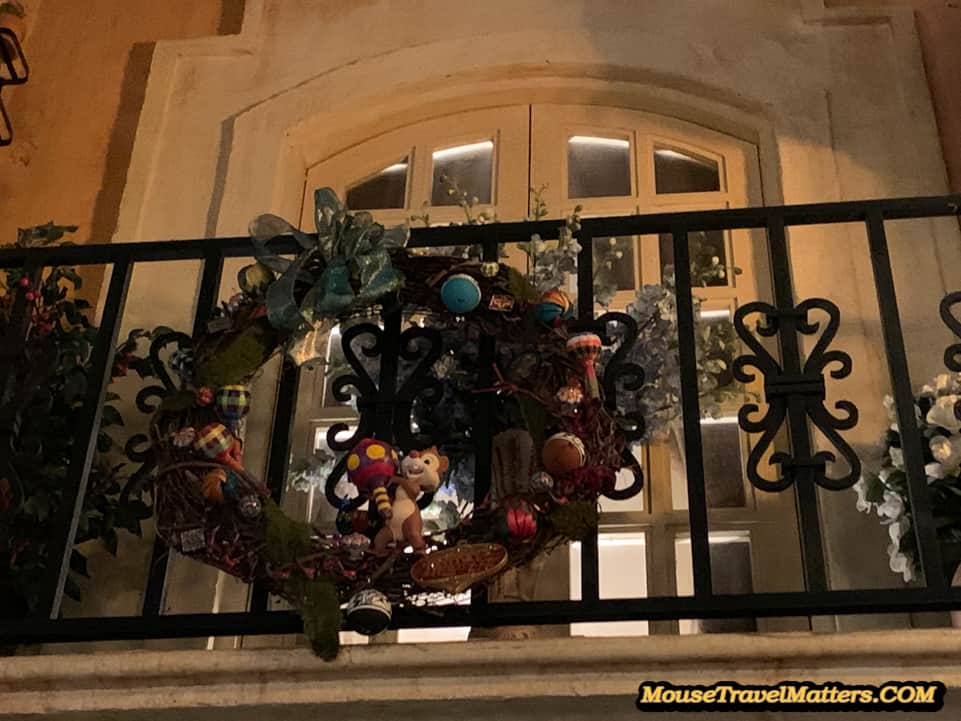 How to Get Started
To participate in Chip & Dale's Christmas Tree Spree you have to purchase a map and stickers set from Pin Central, Disney Traders, World Traveler, or other select gift shops. They cost $6.99 plus tax per set.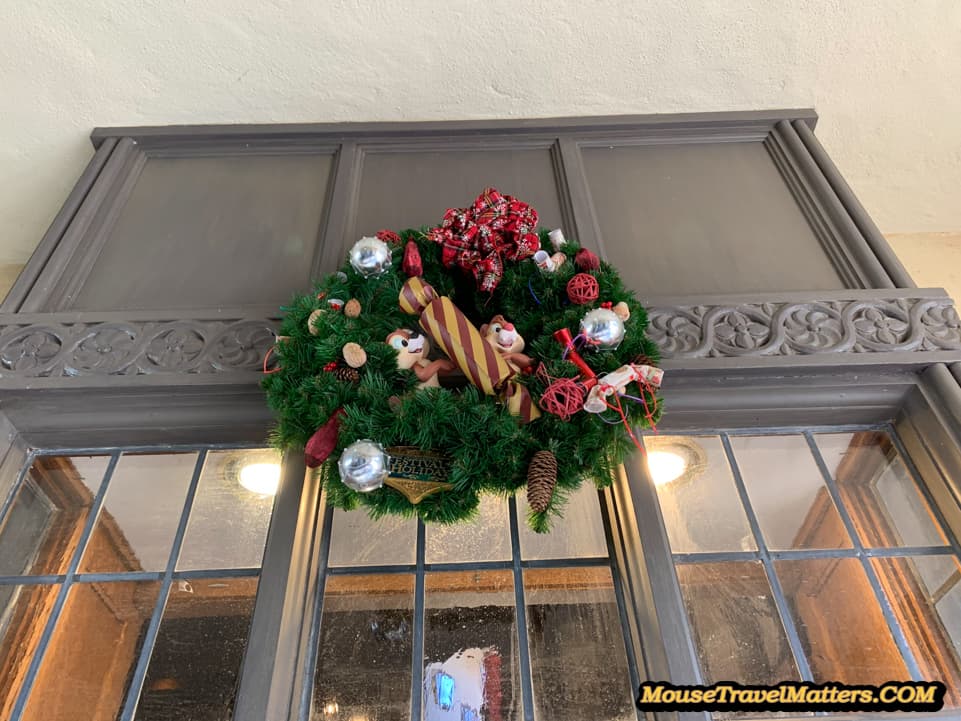 What you're looking for on the Christmas Tree Spree
As you travel around the World Showcase you'll look for Chip & Dale figurines collecting ornaments for their tree. When you find one, place the corresponding sticker on your map. When you find all 11, you can collect a prize.
The figurines can be hidden in pavilion buildings, outside the buildings, on top of the buildings, near the rides, in windows… basically anywhere in the pavilion, so keep your eyes open as you walk around!
Cast Members can give you clues if you are stuck, but they will never give you the answer.
When you see others walking around, staring off into space, with their Scavenger hunt card in hand, it's fun to help each other out and give clues on where to find the next wreath. I shouted "I found it!" to the kids and had 4 other families run to me.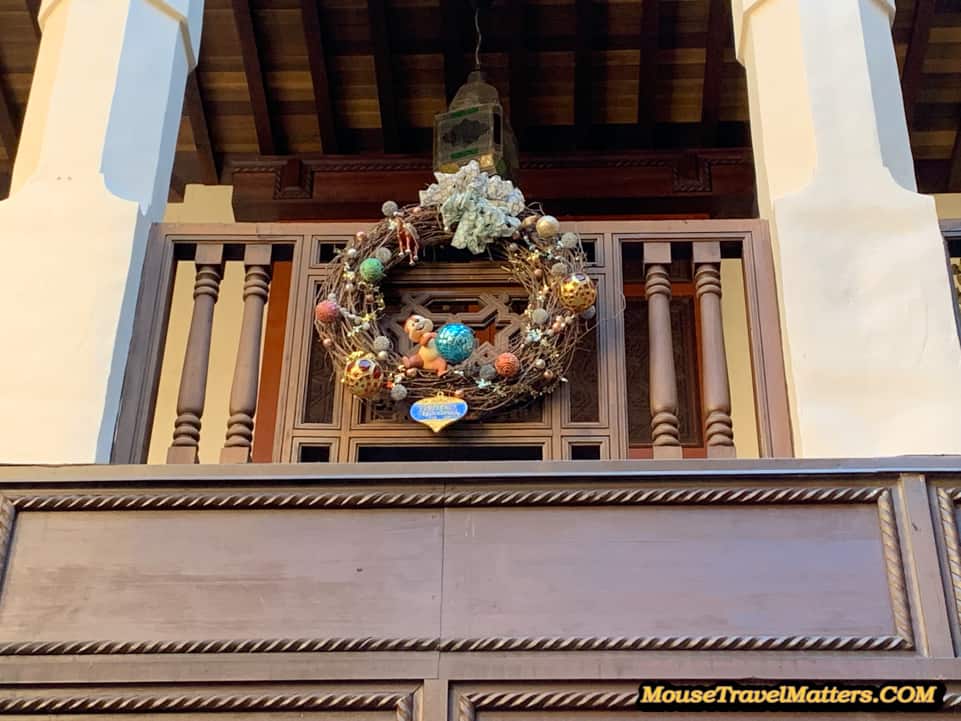 Do I need to complete the Christmas tree spree to claim a prize?
While the teacher and parent in me wants to say yes, the traveler in me is happy that the answer is no. You don't have to have all right answers and you definitely don't have to complete the challenge in order to get your prize.
There was a gentleman in front of me that bought 10 Christmas Tree Spree's and claimed them within 5 minutes, simply because the prizes are not for sale elsewhere.
Cast Members simply stamp your card as completed and voila, you have a new ornament.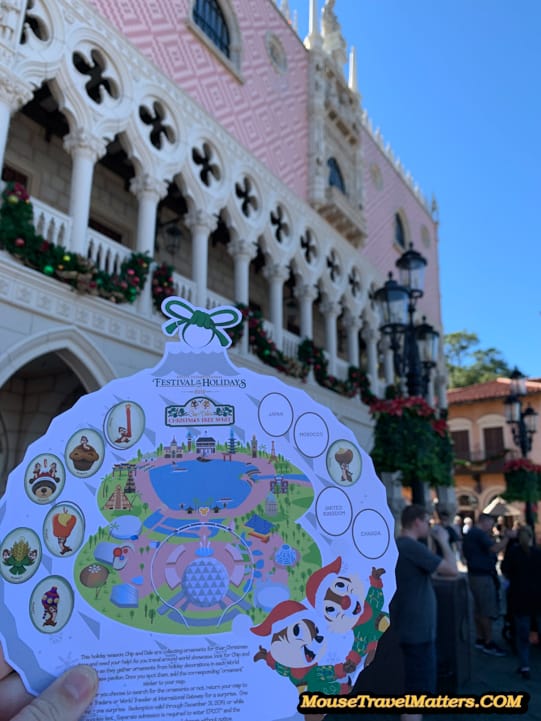 Christmas Tree Spree Prize
There are three ornaments up for grabs this year and they are adorable. I wouldn't say $6.99 worth but it was fun none the less. And now we have a great new decoration to add to our tree.
Your Thoughts...
Please share your thoughts in the comments or reach out on social media...We would love to hear from you.
Follow Mouse Travel Matters for Disney Parks news, the latest info and park insights, follow MTM on Twitter, Facebook, and Instagram.
You May Also Like…