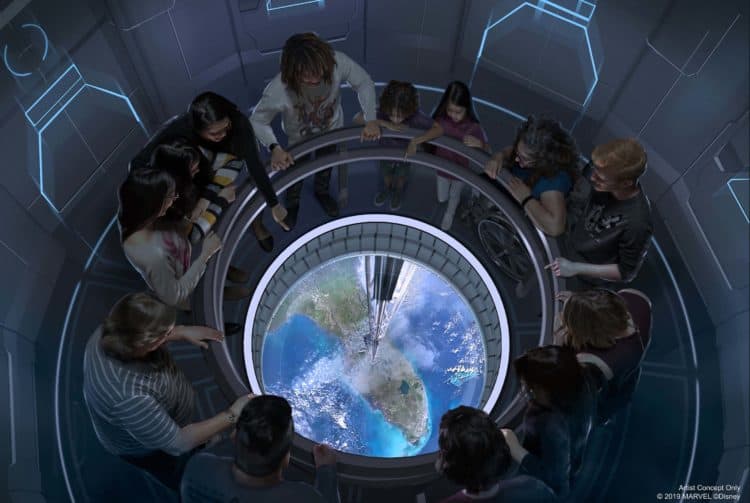 Space 220 a Patina Group restaurant is coming soon to EPCOT, Space 220 will take guests on a dining adventure 220 miles above Epcot. Scheduled to begin service in mid-September 2021.
Space 220 is the latest restaurant offering in Walt Disney World to open with the Patina Group this EPCOT space restaurant is set to debut in mid-September of 2021 just in time for the beginning of Disney Worlds 50th Anniversary celebrations. This immersive experience will send you on a dining adventure 220 miles above EPCOT!
Location/Directions:
Next to the Mission: SPACE attraction in the 'World Discovery' area of EPCOT in Disney World. Check in to the departure lounge and from there you will board "Space Elevators" that will seem to speed you 220 miles above earth. But not really.
Restaurant Atmosphere
Guests will board an elevator that will simulate real-time rocketing into orbit as they travel to a Centauri Space Station hovering above the Earth. Diners will see daytime and nighttime views of Earth as they're surrounded by a full panoramic view of space!
Complete with panoramic views of earth the dining area well give a view of all the activities happening just outside the station.
Space 220 Restaurant Menu
Executive Chef Marc Kusche will showcase his stellar culinary wonders. The Space 220 restaurant menu will present a two-course prix fixe menu for lunch and a three-course prix fixe menu for dinner. It's is being billed as upscale, contemporary fare.
Unique beverages will also be available from fine wine to atmospheric cocktails and more?
Vital Dining Stats
Service: Table-Service
Type of Food: Internationally-inspired cuisine
Location: Near Mission Space in Epcot – World Discovery
Disney Dining Plan: Unknown
Tables in Wonderland: Unknown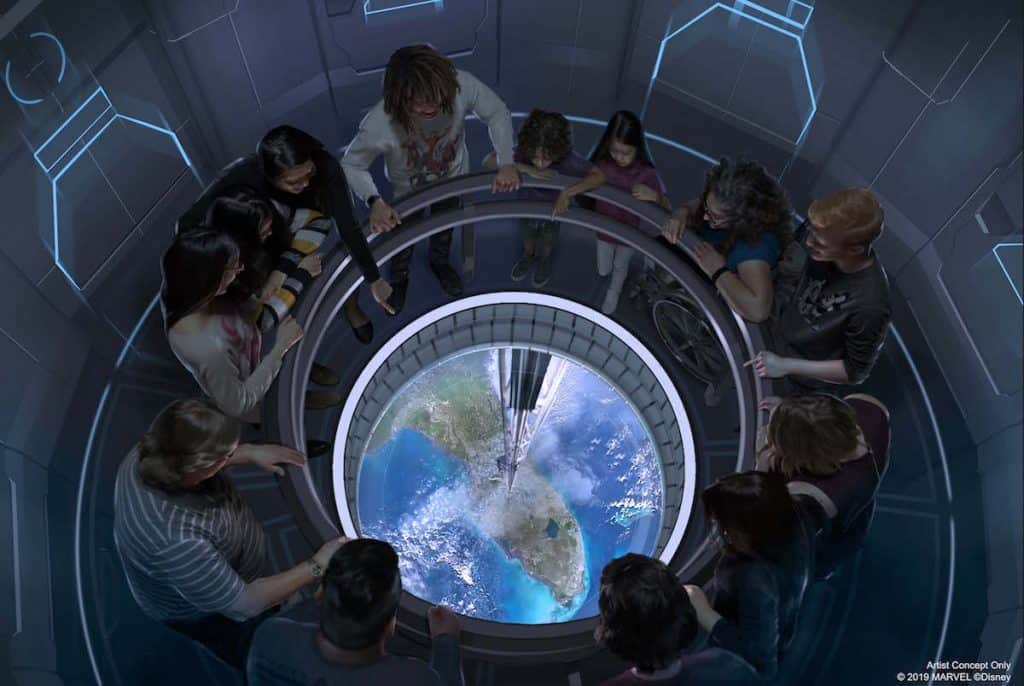 Important Info
Space 220 will offer simulated views into space with guests sitting in a spaceship-themed dining room.
The dining room will seat more than 350.
Guests will access the dining room by "two fully functioning elevators with large digital screens to simulate the trip to the space station."
Hours of Operation:
Nothing Yet!
Discounts
WDW Annual Passholder – TBD
Disney Vacation Club – TBD
Disney Rewards VISA – TBD
Space 220 Review
Not yet open in Epcot. We will update this as soon as we visit.
Your Thoughts...
Please share your thoughts in the comments or reach out on social media...We would love to hear from you.
Follow Mouse Travel Matters for Disney Parks news, the latest info and park insights, follow MTM on Twitter, Facebook, and Instagram.
You May Also Like…
Best Disney World Resorts for 2020 Free Dining
How to Get Difficult Disney World Dining Reservations
Takumi-Tei Restaurant in Epcot's World Showcase!
OpenTable Now Making Reservations at Select Walt Disney World Restaurants