Last Updated on December 1, 2021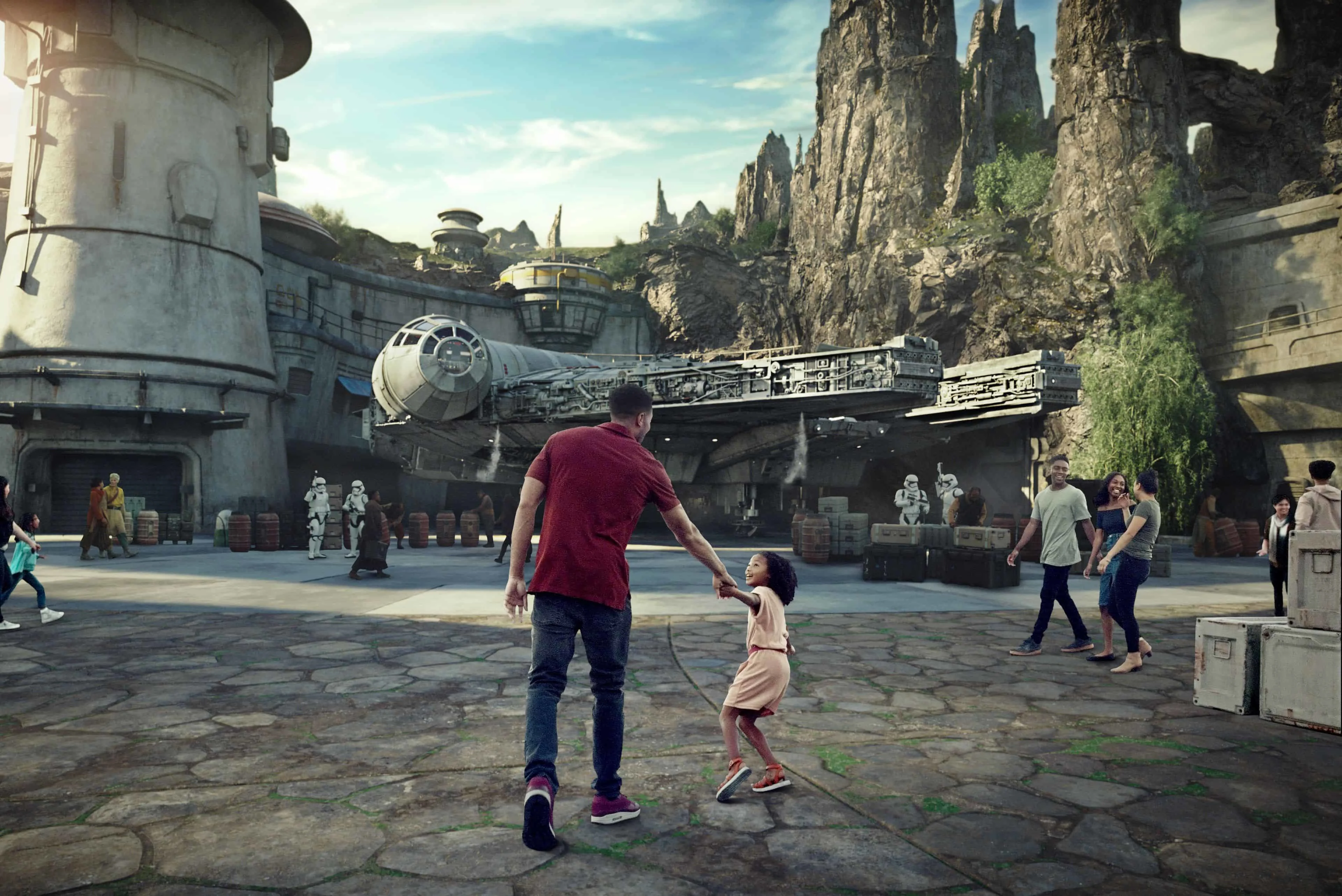 With the massive scale of Galaxy's Edge, 14 acres to be precise this will be Disney's largest single-themed land expansion ever, transporting guests on a journey to live their very own Star Wars adventures.
So what are you packing for your trip to a galaxy far, far away?
Batuu a remote planet welcomes you? Exploring Black Spire Outpost, a village on this remote Outer Rim planet. A welcome will depend on you and your decisions, that is if you choose to become part of the story.
Star Wars: Galaxy's Edge
Quality Shoes
If you are visiting Star Wars: Galaxy's Edge soon after opening, for us December 2019. Black Spire Outpost will be bustling with activity and be very, very, busy. With all the potential long waits we will definitely be visiting wearing quality shoes.
Bare Essentials
For such an experience if you look at Disney's concept art above you will notice that there are not too many bags and other bits. If this is an option for you it will certainly give you the advantage of movement in a busy park.
For us with two kids it will be another matter, the biggest time save we have is being organized and avoid bring non-essential stuff such as too many snacks. Getting them in Galaxy's Edge for this trip is a no brainer with all the tasty new offerings that will be available at Black Spire Outpost.

Imagination
Will you allow the magic to be real? Will you engage with the story. This immersive experience hopes to bring you into another world through expert storytelling, and technologies including integration with your phone.
When you arrive at the world of Batuu to explore Black Spire Outpost, the Play Disney Parks app will switch modes using Bluetooth technology and location services and become a Star Wars datapad. The datapad has four tools to encourage interaction with Galaxy's Edge: Hack, Scan, Translate, and Tune.

Big Luggage for all that Merchandise
This post may contain affiliate links.
To which I earn a small commission, at zero cost to you!
Find more info in our
Privacy Policy
.
Check this awesome luggage pieces. We have used them from Disneyland Paris to Walt Disney World and they are spacious wheeled luggage. There Star Wars theming is spot on has lots of space for Star Wars
Word of Warning: avoid dragging white luggage on the ground, the kids gave it a worn look, lol.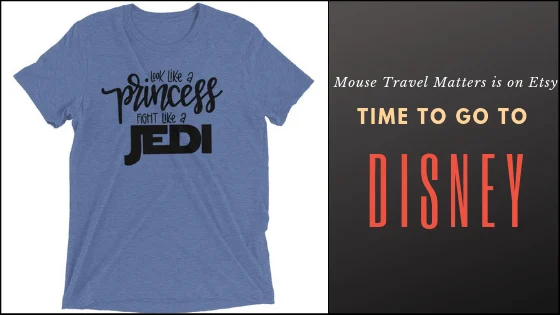 Your Thoughts...
Please share your thoughts in the comments or reach out on social media...We would love to hear from you.
Follow Mouse Travel Matters for Disney Parks news, the latest info and park insights, follow MTM on Twitter, Facebook, and Instagram.
You May Also Like…