Last Updated on February 23, 2022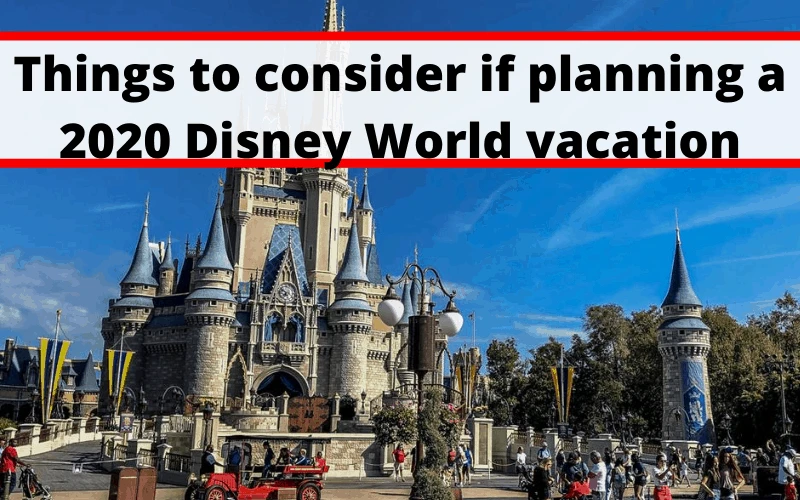 Here are a handful of things guests should consider if planning a Disney World trip in 2020. Visiting Walt Disney World during Covid-19 isn't your standard vacation.

There are a handful of things to consider and it can be difficult to navigate Disney's many updates and press releases.
Join us on Instagram and join our Facebook group Disney World and Universal Studios Orlando
This post may contain affiliate links.
To which I earn a small commission, at zero cost to you!
Find more info in our
Privacy Policy
.
Resort Options
Due to lower crowds, by design, Disney isn't opening all of their resorts right away. While they assess how many guests plan on attending the Parks vs stick around the hotels, they begin to reopen more Resorts for
The following Disney Resort hotels are now open and accepting new reservations:
Bay Lake Tower at Disney's Contemporary Resort
Boulder Ridge Villas at Disney's Wilderness Lodge
Copper Creek Villas & Cabins at Disney's Wilderness Lodge
Disney's Animal Kingdom Villas – Kidani Village
Disney's Beach Club Villas
Disney's BoardWalk Villas
Disney's Contemporary Resort
Disney's Fort Wilderness Resort & Campground
Disney's Old Key West Resort
Disney's Polynesian Villas & Bungalows
Disney's Pop Century Resort
Disney's Saratoga Springs Resort & Spa
The Villas at Disney's Grand Floridian Resort & Spa
With the opening of these hotels, we have taken a measured and deliberate approach to implement a number of health and safety measures based on guidance from various governmental authorities and health agencies.
In addition, we currently plan to open the following Disney Resort hotels to booked Guests on the following dates. Please note that the reopening dates have been revised for Disney's Polynesian Village Resort and Disney's Art of Animation Resort.
| | |
| --- | --- |
| August 24 | Disney's Yacht Club Resort |
| September 21 | Disney's Grand Floridian Resort & Spa |
| October 4 | Disney's Polynesian Village Resort |
| October 14 | Disney's Coronado Springs Resort |
| November 1 | Disney's Art of Animation Resort |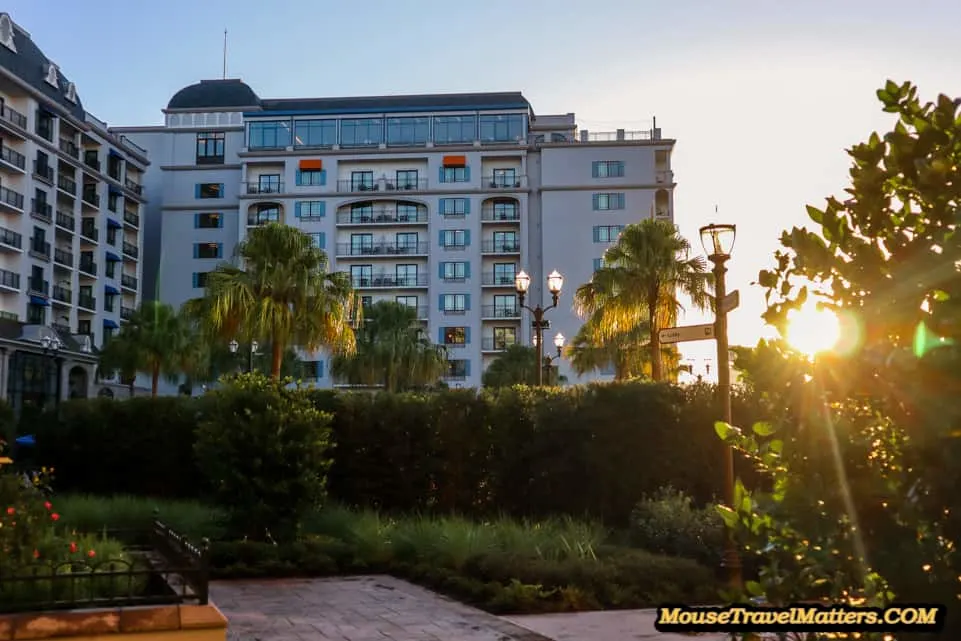 Consider renting a car
While Disney is doing their best to keep numbers low and cleanliness high on Disney buses, it all comes down to a matter of comfort. Many guests won't feel comfortable riding in a bus along side other Disney guests, while respecting social distancing and continuing to wear a mask.
Renting a car, either from the Airport directly or once on Disney property, would allow guests to come and go from the Parks as they please, as well have the freedom to remove masks and spread their legs, so to speak.
Park Pass
One can no longer visit the Parks as spontaneously as before. Park Passes are now required, this is different from an Entrance Ticket.
While you can use your Entrance Ticket for any park you wish, a Park Pass lets Disney know which Park you plan on visiting each day of your stay. And Park Hopping isn't allowed at the moment. There is a Park Pass availability calendar available through Disney.
Package guests, Annual Pass holders and Ticket only guests each have their own allocation of daily Park Pass admission, so you don't have to worry about competing for a spot with day trippers.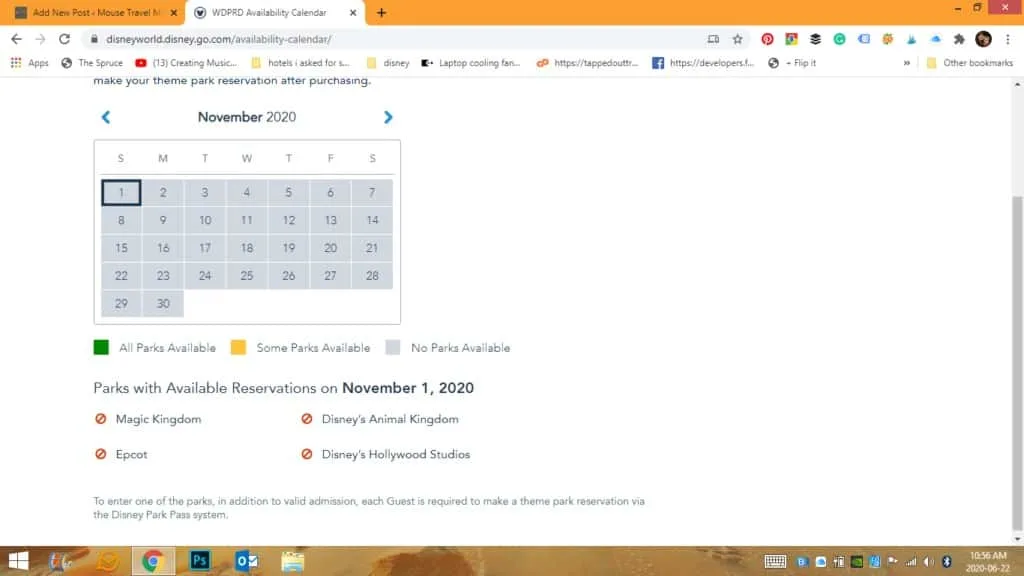 Plan where to eat
Not everything is opening right away. There are a handful of reasons for this, crowd numbers being the main.
Here is a quick list of what you can expect to be open at Disney.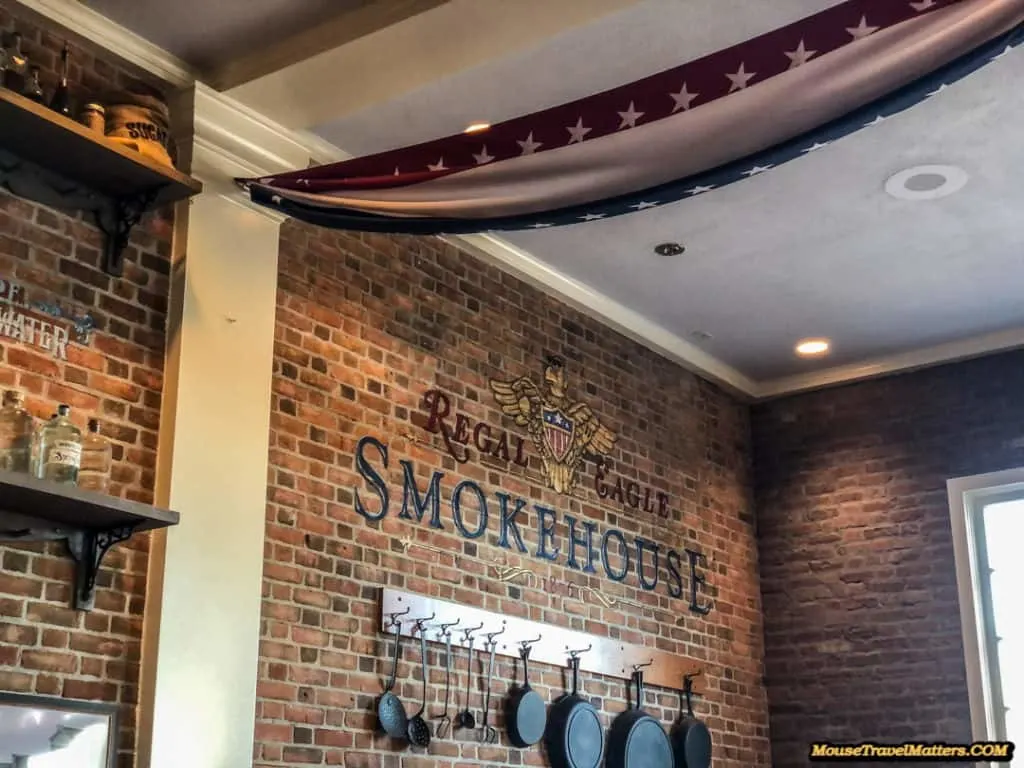 Park hours
For both July and August, all Walt Disney World theme parks operated for 10 hours per day. Opening and closing times were staggered which made sense in terms of resources (like buses) and physical distancing (guests returning to hotels at staggered times). However, as Disney Parks enter the "slow season", they have made the decision to reduce park hours across the board.
DISNEY WORLD CUTS FALL PARK HOURS STARTING SEPTEMBER 8
There are still queues
Despite the lower crowds, there are a handful of rides that will have mild queues. While they are a far cry from 300 minutes in the past, 45 minutes have still be clocked on rides like Seven Dwarfs Mine Train or Flights of Passage.
Queues have been modified with ceiling high Plexiglas and social distancing stickers have been placed on the floor. Fast pass lanes have been converted to overflow standard queue .
Be sure to use your My Disney Experience App to check wait times on your favourite rides before heading in that direction
Mask breaks
Disney's Mask policy is pretty clear; guests are required to wear masks while in the Parks while waiting in the queues, on the rides, taking photos and walking throughout the Park. Basically, masks are required at all times except when actively eating and drinking, or at a mask relaxation station.
If eating or drinking, Cast Members are asking guests to move to the side, remain stationary and be significantly distanced from other guests. There will be no walking while eating allowed, regardless of how low the crowds may be at the time.
Relaxation stations are specified seating areas, either outside or within closed restaurants, that guests can have a seat and remove their masks. These locations have a limited number of crowd capacity and tables are spread far enough apart to remain socially distant.
Prepare for new security measures
Previously, Disney security would have guests open their bags and they would place their hands all around inside, making sure everything was safe. However, new measures require guests to open their bags in a way that security can see everything hands free. With will require guests to organize their belongings in a way that can easily be removed from the backpack and inspected visually.
HOW TO PACK THE PERFECT DISNEY PARK BAG EVER!
Disney Springs
As the only Disney location without Park Passes, Disney Springs can be the Disney fix everyone needs without purchasing entrance tickets and making park pass reservations. Because of this, Disney Springs can be a little busier than one would expect.
There have been days when the Parking Garages and Disney Springs itself has reached capacity and guests were turned around but this is more the exception than the rule.
A virtual queue was implemented on the reopening day of World of Disney at Disney Springs, helping lower the amount of time guests have to stand around waiting.
You May Also Like…
How to Access the new Disney park pass system at Walt Disney World
FULL List of Attractions, Entertainment, and Shops Opening at All Four Disney World Theme Parks
Walt Disney World reopening Roundup; things you need to know