Last Updated on April 25, 2021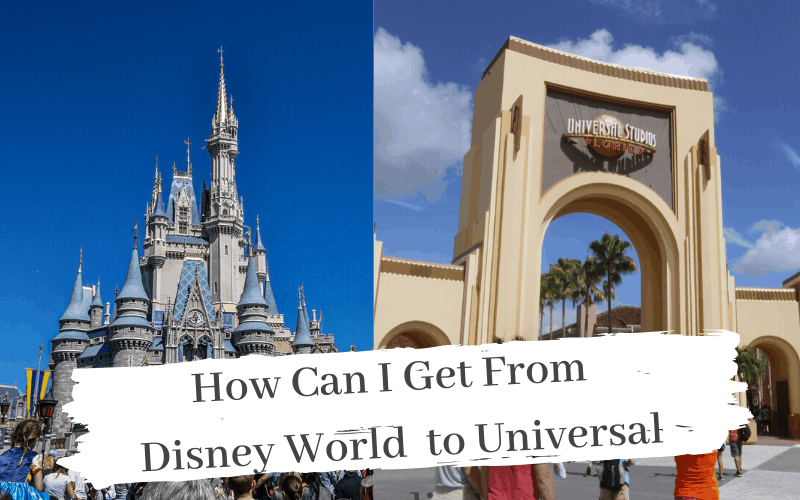 Disney World Resort to Universal Studios is a trip. Considering none of the Orlando theme parks want to actively encourage guests to visit their competitors, getting around may seem tricky.
Many guests staying on Disney property also enjoy travelling to nearby parks, particularly Universal Studios in Orlando. Here we are going to look at how exactly one gets around Orlando, hopping around from one theme park to another.
This post may contain affiliate links.
To which I earn a small commission, at zero cost to you!
Find more info in our
Privacy Policy
.
How far is Universal Studios from Disney World?
The distance between these two popular resorts is only around 8 miles and travel time usually being around 20 minutes depending on traffic. They are really not that far from each other so if you are planning to visit both it is fairly straightforward to get between the two.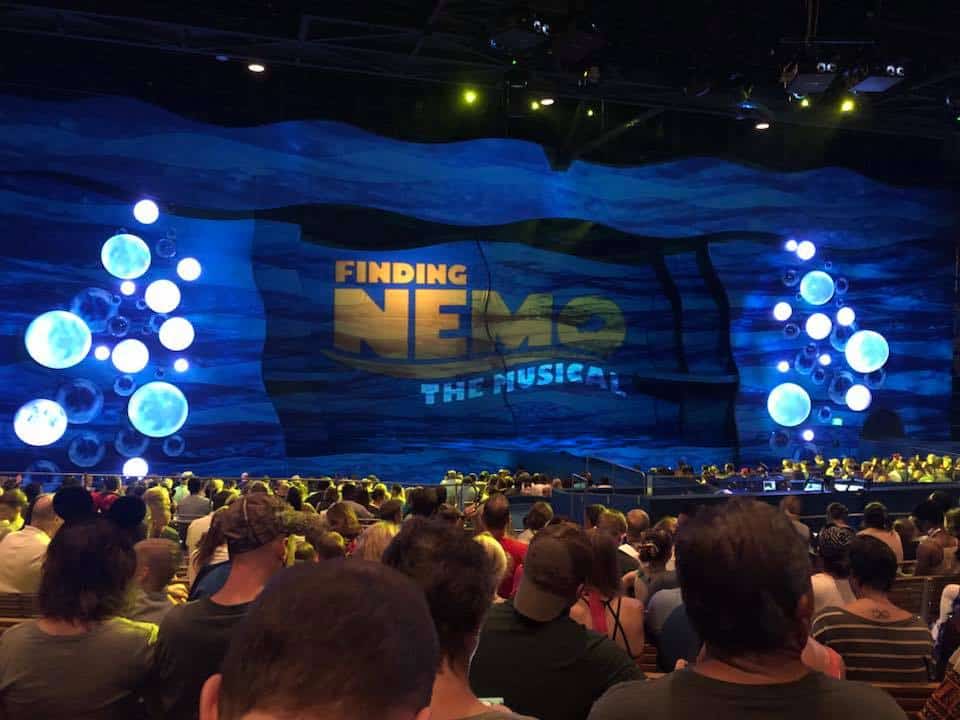 How to get from Disney World to Universal Orlando
Option #1: Shuttle Service
Mears Transportation Group offers a shuttle service. Round trip transportation costs $21 per person and free for children under three. . Do be aware though that the Shuttle service may stop at other locations such as Sea World (and other locations) before Universal so it isn't necessarily a direct journey. This might not be the best option for families – you have to pay per person so the cost adds up.
Option #2: Taxi Service
A Mears Taxi can cost around $45 and can comfortably hold 3-4 people plus luggage. This is pretty steep for a short 20 minute ride but it beats $21 per person. On the plus side, you will get door to door service without stopping at other locations.
Option #3: Get an Uber/Lyft
This is our favourite option. We have the Lyft app and it randomly offers $5 – $10 off our next ride. I like that I am able to pay for and tip my driver without exchanging credit card information or requiring cash. Somehow, this makes me feel safer.
Option #4: Rental Car
Depending on your touring plan schedule, you may or may not want to rent a car. You are welcome to spend 7 days at each park and explore the local area between park days, Daytona Beach and such being a little far for an Uber driver to be considered cheap.
There are also short term rentals available, for just a few days but that too will cost a pretty penny. Disney has an Alamo office right on the resort at the Disney World Car Care centre. Be sure to add Universal Parking fees to your budget. Gas and parking are also big considerations especially as Disney are now going to charge resort guests for parking. The cost will be $13/night at value resorts, $19/night at moderate resorts and $24/night for deluxe resorts. Alamo will pick you up at your resort and bring you to their office, and back again when you are finished.
If you wanted an experience, you could rent a limo and take the kids for a limo ride. This would probably cost around $150.00. If they've never experienced a ride in a limo, it's a great experience.
We definitely recommend Uber/Lyft as the best option for getting from Disney World to Universal and renting a car would be my other preferred method.
Your Thoughts...
Please share your thoughts in the comments or reach out on social media...We would love to hear from you.
Follow Mouse Travel Matters for Disney Parks news, the latest info and park insights, follow MTM on Twitter, Facebook, and Instagram.
You May Also Like…
Everything You Need to Know About Going to Disney World
How to visit Disney World with Anxiety
Universal Orlando Resort On-Site Hotel Benefits
How to Save Money on Tickets to Both Universal Orlando & Disney World
A Complete Guide to Universal Studios for Toddlers and Babies