Last Updated on October 24, 2019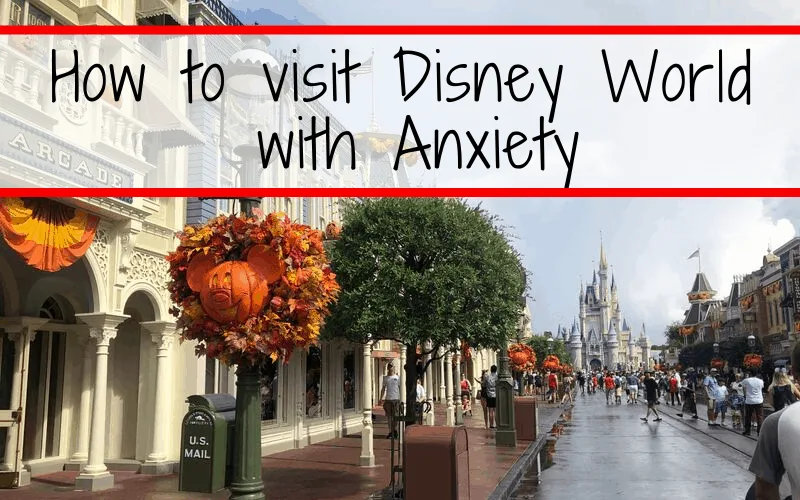 Visiting Disney for the first time since being diagnosed with Anxiety, I was better able to understand how I was feeling about the parks and why they made me so edgy. Knowing what I know now, I have been able to come up with a handful of tips for managing Anxiety at Disney.
This post may contain affiliate links.
To which I earn a small commission, at zero cost to you!
Find more info in our
Privacy Policy
.
The best way to handle Disney with Anxiety is to identify the triggers. For me, I get anxious when I am not in control, when things don't go as planned (meaning, total loss of control over the situation) and loud noises are overwhelming, especially when it is consistently loud (as are most theme parks). Crowds are overwhelming and Disney is just one giant crowd.
Fast rides, sudden dips, and rollercoasters give me the sense of losing control, the same with heights or simulated heights and speed. All of these can either trigger an Anxiety attack or elevate my levels to a point where I start being "less fun". Being on edge for the rest of the day or having little to no patience is another example of how my anxiety manifests itself.
Tips for Handling Disney Anxiety Through Planning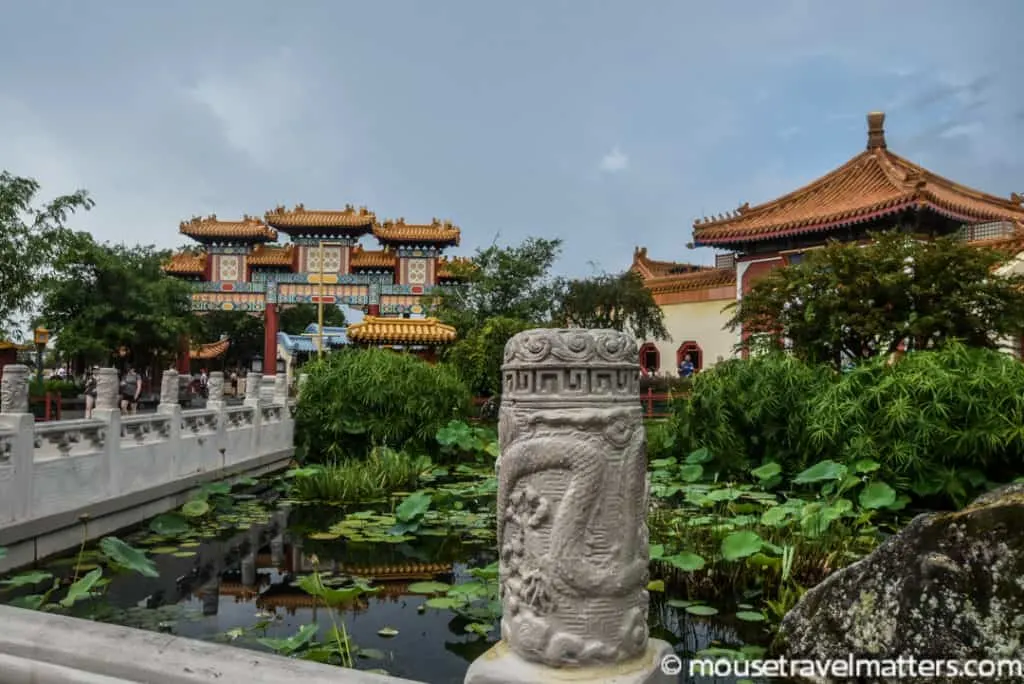 Research, Research, and More Research
Knowing as much as possible about how Disney works, what types of rides to avoid, where everything is and where to get help if needed, is a sure-fire way to calm those anxiety nerves.
The more you know, the more you can overcome a situation and make a plan B on the spot.
Go During the Slower Times of Year (If Possible)
Plan on visiting during lower crowd times and you will have that much less to worry about.
Choose Your Resort Wisely
Each resort has its pros and cons. Mostly, the distance from the resort to the parks can be a bit of a time-waster. There is also the walk between the main bus stop/parking lot and your hotel room. Art of Animation, for example, has its standard rooms on the opposite side of the resort.
While walking 10 minutes isn't that big a deal on most days, it can be at 3 am when you are trying to have breakfast and get to Galaxy's Edge before the lines are too long for opening day. (FYI, we bought pastries the night before and ate them in the Lyft)
Make Lists to Stay Organized
Making a list to stay organized is a great way to stave off an anxiety attack. Knowing what is next on the list is easier than memorizing every parade route, show timing, and restaurant reservation.
Create a Wish List, Not a Must-Do List
A wish list is similar to a must-do list, but there is much less pressure on a "wishlist".
"I want to do these top things if we have time" is a lot easier to handle than "I must do this or else our trip is a failure".
Don't Over-Schedule
The same goes for over-scheduling. Have your fast passes scheduled, make dining reservations and pencil in those shows and parades… and that's it. Everything else is the icing on the cake. Have your wish list and try to go with the flow.
Thinking about winging it is extremely exhausting and anxious, but actually doing it is a lot more freeing than you would imagine.
Delegate Disney Planning Tasks to Other People
If the gift shop is too crowded or the line to pick up Mobile Order is too full, send someone else to pick everything up on your behalf.
As a Type A myself, I generally can't trust anyone to do anything for me but there is a point where I have to let it go and allow my family to help me out where they can.
Pre-Park opening breakfast
There are a handful of breakfast reservations within the parks that open before the parks do. Making these reservations can be a little hard to get but they are well worth it.
Not only are you not wasting precious park time at a sit-down meal, but you are getting that much further into the parks before anything even opens. Once your meal is finished, you are allowed to queue and wait for the official opening.
So while you won't get into the rides before anyone else, you will be among the first to ride and avoiding the long lines and crowds making their way to the attraction.

Pack Medications
This is so important. Even if pills aren't needed on a daily basis, it's never known when "as needed" is going to apply. Pack all anxiety medications as prescribed. Don't hesitate to use them, either.
Know your limit
Similar to knowing your triggers, know what you can and can not do in a single day and work around them. I can't handle 1-hour lines for a 5-minute ride, so I make appropriate FastPass selections or avoid those attractions, and I definitely can't handle being late to anything or watching my plans fall apart.
This was a huge problem on our honeymoon when the plane was 2 hours late to leave the departing airport so we missed the parade at Animal Kingdom (some 10 years ago).
I now know that I can't make plans on arrival day. It's just that simple. I don't handle change well and therefore I keep things simple and foolproof.
Have an understanding partner
Hubby is new to this "anxiety thing" so communicating my triggers and my needs was key to having someone on my side. I made sure he knew exactly what my problems were and made sure he knew when I was struggling.
Actually, my exact words are usually "I'm struggling", while we are in the middle of crowds or our plane was late to take off. He knows what I need and how to help me overcome my minor anxiety struggle before it turns into a full-blown anxiety attack. And most of the time, it's just giving me space to take a few deep breaths without having to think of "the plan" or take care of the kids.
"Let's step over here and give mommy a minute to breathe".
Have a trip "mantra"
Especially when I travel with the kids, but even during our latest trip, I always told myself "Whatever happens, we're in Disney". Regardless of the long lines, the heat or the sore feet, then at least we were at Disney.
Managing Anxiety at Disney Parks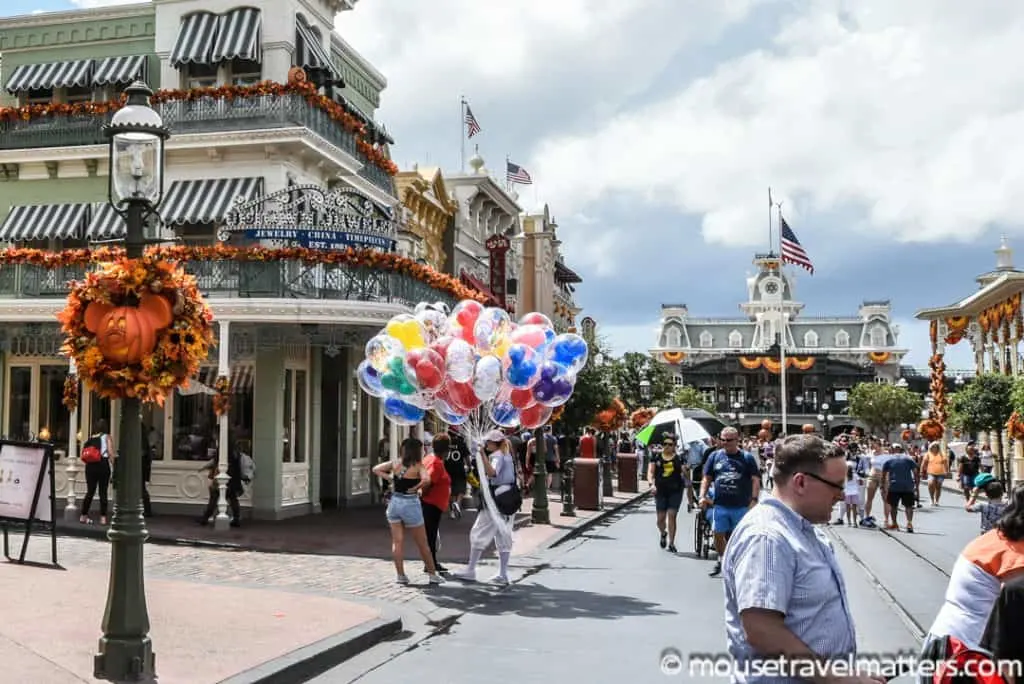 Now that we have planned and planned, there is still the trick of actually visiting the parks.
Pay for Low crowd events
Even if you are planning on going during low crowd months, or during the week when the crowds are at their least, there is always a way to get the parks even quieter.
There are a handful of events throughout the week, such as Early Morning Magic and Disney After Hours that have limited entrance. They are hard ticket events and therefore only a select few are allowed in. Imagine the difference between 30k people and 5k in the same park. It will cost you a pretty penny, but it will be quiet.
Use FastPasses Wisely
Know which attractions gather the most crowds and make fast passes for those. They will be difficult to get and probably not at the best times during the day but at least you won't be waiting 3+ hours in line.
Use Dining to Minimize Anxiety​ at Disney
Table Service meals are more than just a chance to eat. Having a seat and relaxing during the busiest time of the day is a great way to take a breathe and recharge.
I don't always recommend a character meal, simply because you are stuck in the restaurant for 1.5 hours minimum while you wait for the characters to make their rounds. By having a simple table service restaurant, you are able to leave when you are finished and ready to continue touring.
Leave the Parks During the Afternoon
The afternoons can get very crowded so unless you have a plan to tackle the anxiety, or lay low while the crowds reach their peak, it may be best to leave the parks in the afternoon and come back after dinner time.
While this is a little time consuming, resort hopping or shopping at Disney Springs may be another option.
Baby care center for quiet breaks
Baby Care centers aren't just for babies. They are a quiet space where you can refuel in peace, take a minute to calm down and regroup as a family.
I like that they are air-conditioned, as the heat tends to impede my concentration, and puts the others in the family in a bit of a bad mood.
Disney Disability Pass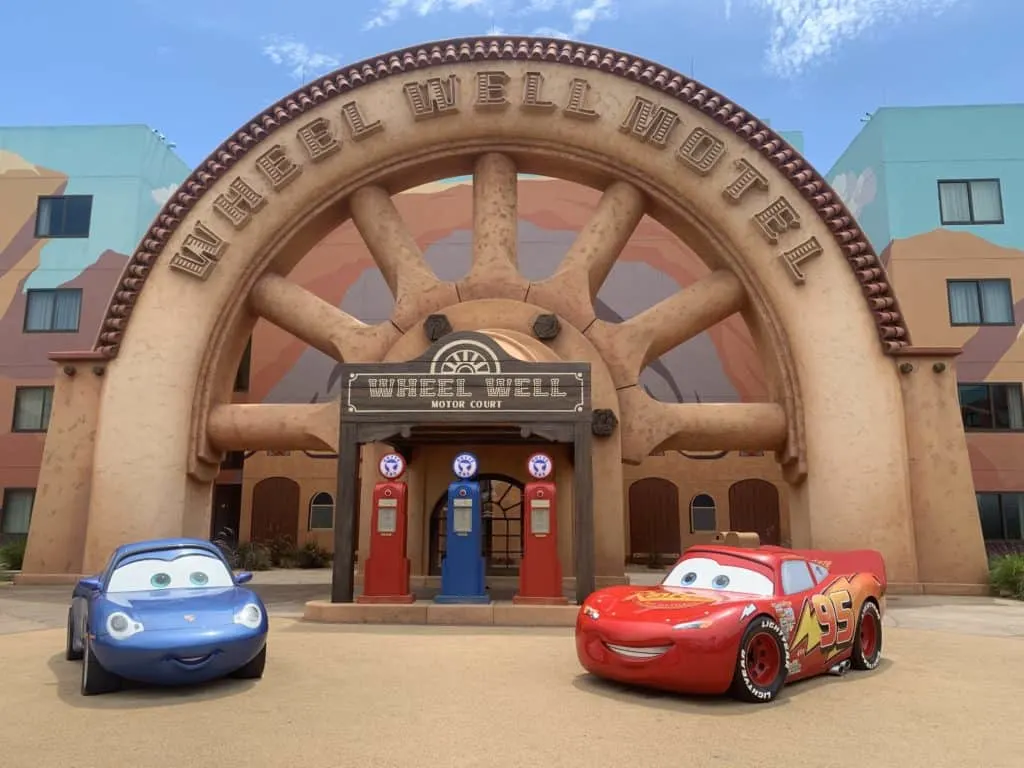 If you or someone in your party has anxiety to the level that it can totally derail the trip, there is always the option of the Disability Access Service Pass. This is the system that Disney uses to help people with both physical and emotional difficulties to enjoy the parks successfully.
The card will allow you to go to an attraction and get a return time (similar to the way a FastPass+ would work). When you return, you won't stand in the regular queue, so the time you are confined among a greater crowd is minimal. This works in conjunction with a FastPass+, which can be used to pre-schedule times to visit an attraction to help minimize your wait. While you wait, you can usually find a secluded spot away from most of the crowds.
What disabilities qualify for DAS at Disney World
Disney can't say who can and can't qualify as a disability. According to the U.S.A law, they aren't allowed to ask for proof of disability or even require that you disclose your specific disability. They only need to know what you can and can't do so that they can accommodate you accordingly.
That being said, those that only require mobility assistance do not qualify for DAS because accommodations have already been made for wheelchairs and scooters. A DAS pass would constitute "double-dipping".
What Disney World Attractions Offer Disability Access or Accept the DAS?
Every attraction in Disney World can accommodate the needs of disabled guests; you can hop on over to our Full List of Disability Access for Disney World Attractions to get the scoop on each individual ride.
You May Also Like