Last Updated on July 14, 2019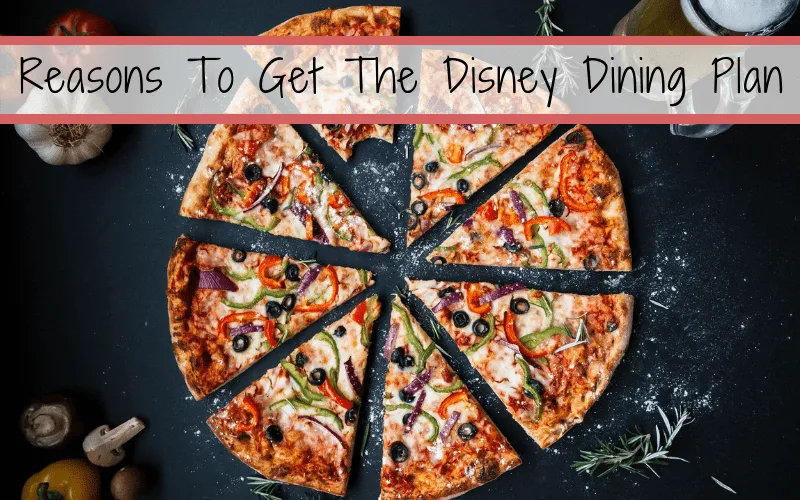 Disney Dining Plan is a product in which people are given the option to purchase when they stay at a Disney Resort. Like anything at Walt Disney World, there's a market for each offering, and it's about knowing whether or not you're able to make it work or if it's better to pay out of pocket. If you want more information about the Disney Dining Plan Ultimate Guide as a whole, check out our Disney Dining Landing page here.
This post may contain affiliate links.
To which I earn a small commission, at zero cost to you!
Find more info in our
Privacy Policy
.
Credits instead of dollars
By purchasing credits, then using them to purchase any meal on the menu, guests no longer have to worry about the actual cost. 1 credit can equal a buffet meal or a lobster dinner, and everything in the middle.
Character meals, buffets, and expensive entrees are the best ways to "win" at the Dining Plan.
You don't have to commit immediately
If you aren't keen on buying the Disney Dining Plan until all other plans have been cemented, ie extra events or even scheduling your dining reservations, that's ok too. The Disney Dining Plan must be added to your reservation prior to arriving at Walt Disney World, at least 48 hours in advance.
There are plan options
With three different plans (Quick Service Plan, Disney Dining Plan, and Deluxe Plan) there are plenty of options to play with, depending on your needs and budget.
Snacks
There are so many Disney snacks to choose from. The Disney Dining Plan will give you credits to try almost everything. And, if you have any Quick Service credits left at the end of the vacation, convert them into 3 snack credits per quick service credit and fill up your carry-on bag with even more snacky goodness.
If you want to see the other side? We have The 5 Reasons not to get the Disney Dining Plan
Your Thoughts...
Please share your thoughts in the comments or reach out on social media...We would love to hear from you.
Follow Mouse Travel Matters for Disney Parks news, the latest info and park insights, follow MTM on Twitter, Facebook, and Instagram.
You May Also Like