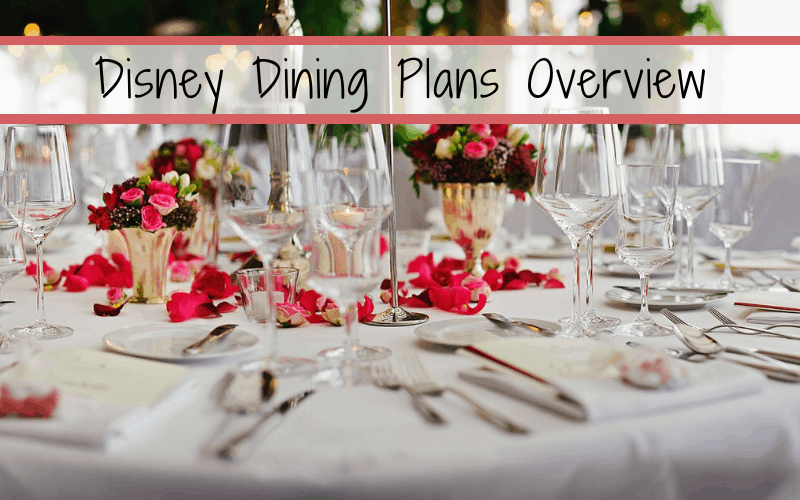 Using the Disney Dining Plan for your Walt Disney World vacation or are wondering, "is the Disney Dining Plan worth it?" You'll want to read these comprehensive articles we've written about the divisive Walt Disney World meal plan options.
We consider this collection of posts our Ultimate Guide to the Disney Dining Plan.
This post may contain affiliate links.
To which I earn a small commission, at zero cost to you!
Find more info in our
Privacy Policy
.
Pick the best option for your family
With the Disney Dining Plan you can enjoy the following (per person, per package night) from participating Walt Disney World Resort restaurants:
Disney Quick-Service Dining Plan
Quick-Service locations are a great place to stop and enjoy a casual meal. When it's time to grab a bite to eat—just order at a counter or register and then find a seat. No need to make dining reservations.
Two quick-service meals, Two snacks, One Resort refillable drink mug per person, per package
View Disney Quick-Service Dining Plan Details
Disney Dining Plan
One table service or buffet meal, One quick service meal, Beverage options included with all meals, Two snacks, One Resort refillable drink mug per person, per package
View Disney Dining Plan Details
Disney Deluxe Dining Plan
Three table service or quick service meals, Beverage options included with all meals, two snacks, One Resort refillable drink mug per person, per package
View Disney Deluxe Dining Plan Details
Mobile Ordering – NEW!
Launched within the My Disney Experience app, Mobile Order allows guests to pre-order and pre-pay for their food at participating Counter Service Restaurants around Walt Disney World. Upon arrival at the restaurant, guests using Mobile Order can then bypass the ordering queue and go straight to a designated Pick Up Counter to get their food.
View Mobile Ordering guide.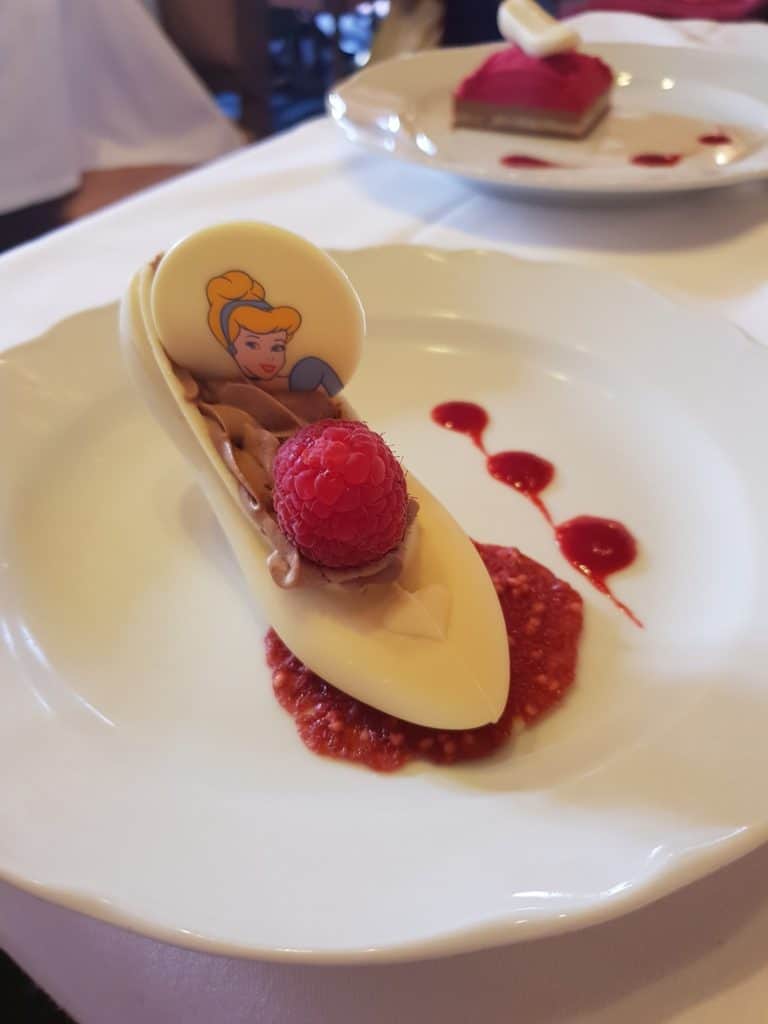 How to get a dining plan at Disney World?
It may be possible to add a Disney Dining Plan to an existing hotel reservation at Disney World, although it likely will require additional costs. Guests should call Disney's reservations team at 800-169-0730 to discuss the options.
Book a vacation package
Simply choose a Disney resort package with a Disney dining plan.
Add to an existing reservation
Modify or upgrade your current reservation to something that includes the Disney Dining Plan. It may not be possible to add a meal plan if you booked the vacation through an outside company or discount travel site. Be prepared to state which Dining Plan you want to add to your vacation when calling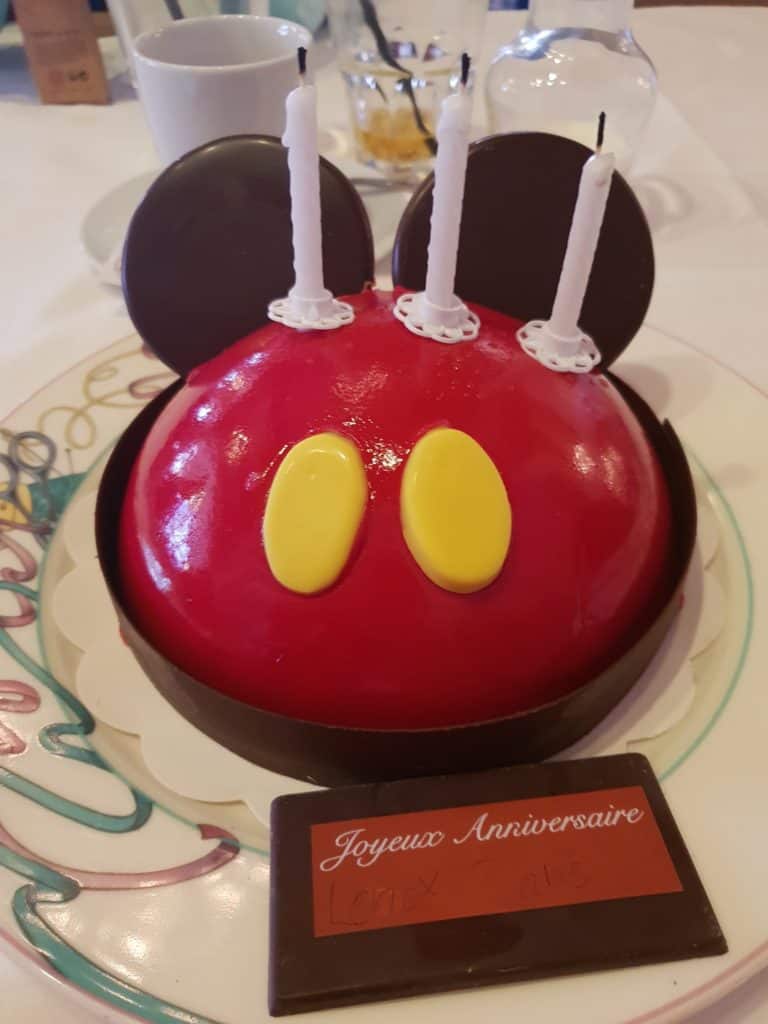 How to use your dining plan
Choose a Restaurant
Each dining plan offers a wide variety of participating restaurants.
Redeem meals and snacks using your Magic Band at dining locations.
Track It
There are 3 easy ways to track your dining plan entitlements.
Use the My Disney Experience app
Check your most recent dining receipt
Visit the Resort Concierge or Guest Relations and ask about your remaining entitlements
How to Track Via the App
To track your dining plan entitlements via the My Disney Experience app, visit the "My Resort Stay" section of the app. Then, select "Check Dining Plan" to view the status of your dining plan entitlements—total issued, already redeemed and still available.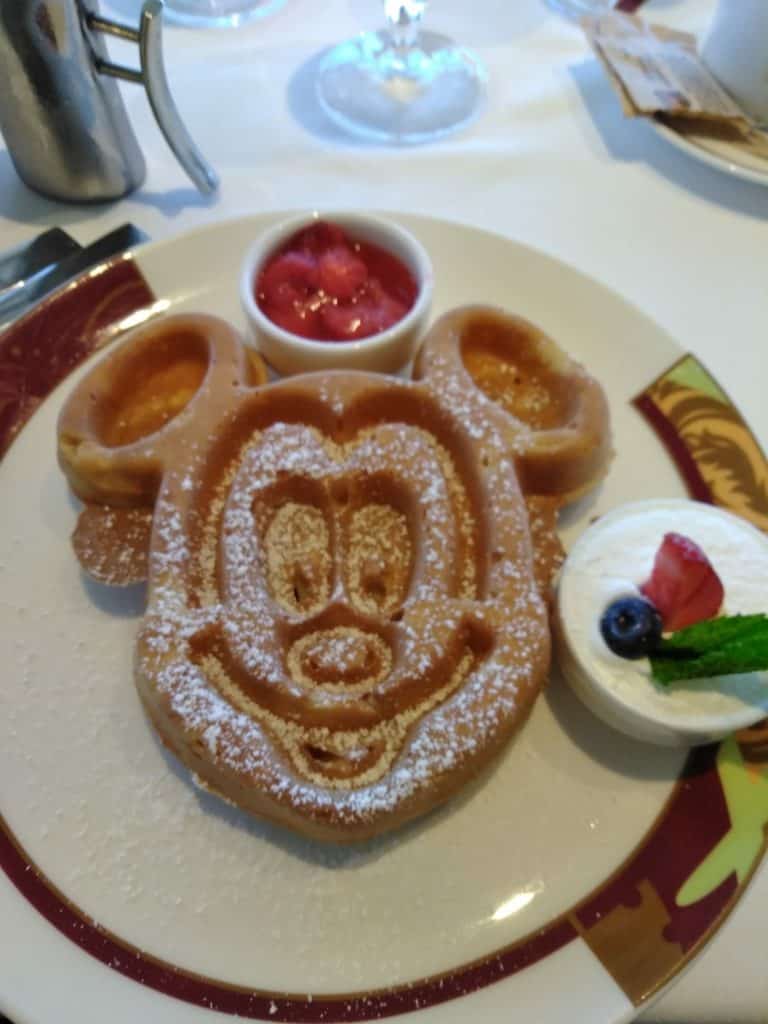 Disney Dining Plan Frequently Asked Questions
Can I get the Disney Dining Plan if I buy my park tickets from an authorized reseller?
No. You have to buy all three components as a package: room, Dining Plan, and park tickets. Packages purchased from an authorized Disney Travel Agent may have Disney Dining Plan options. Be sure they are able to do this before booking with them.
Can I decide to get the Dining Plan after I've arrived at Walt Disney World?
No. The Disney Dining Plan must be added to your reservation prior to arriving at Walt Disney World, at least 48 hours in advance.
How are my credits are calculated?
Dining Plan credits are allotted based on the number of NIGHTS of your stay. For example, a 3 night, 4-day Quick Service package will allow guests 3 sets of Two quick-service meals and Two snacks = 6 QS meals and 6 snacks in total, per person on the reservation. These can be used in any shape or form as long as they are used before midnight of checkout day. This means you are welcome to use the rest of your credits after you have packed your things, before heading to the airport.
Why are my credits based on nights of my stay, and not days?
It is rare that a guest will arrive in the morning of check-in and leave in the evening of checkout. By allocating based on nights, Disney is assuming guests will have eaten before arriving and will eat once they have left, thereby putting 2 half days together into one set of Two quick-service meals and two snacks.
How do I know where I can eat on the Disney Dining Plan?
When you check in to your hotel, you will be given a brochure that lists all your dining options. It can be helpful to know this information in advance so that you can make dining reservations. You can now eat almost anywhere on property using the dining plan, but refer to our handy guide for more details; Participating Walt Disney World Dining Plan Restaurants
Can you purchase a Disney Dining plan by itself?
The Disney Dining Plan must be purchased as part of a Magic Your Way package which includes your Disney hotel stay, theme park tickets, and the Dining Plan unless you are a DVC member or AP holder.
How do I feed my 2-year-old?
Children under age three can "eat from your plate" for free. At buffet and family-style, this simply means they are free, but they are given their own plate. At a menu restaurant, they will literally be sharing your meal, though you can ask for an extra plate to serve it on. If this isn't practical for your family, you are able to purchase a kid's menu dish for the little one out of pocket.
What is a two-credit meal?
Some of Disney's dining experiences are called "signature dining." They are special, fancy, or just plain expensive. If you're on the regular or deluxe dining plan and want to dine at a signature restaurant you will need to spend two table service dining plan credits per meal.
For 2018, the two-credit dining experiences are: Cinderella's Royal Table, Jiko, Flying Fish, California Grill, Citricos, Narcoossee's, Artist Point, Yachtsman Steakhouse, LeCellier Steakhouse, Monsieur Paul, Hollywood Brown Derby, Wolfgang Puck Dining Room, The BOATHOUSE, Tiffins, and Morimoto Asia.
The three Dinner Shows at Disney World also require two-credits: Hoop-Dee-Doo Musical Revue, The Spirit of Aloha, and Mickey's Backyard BBQ.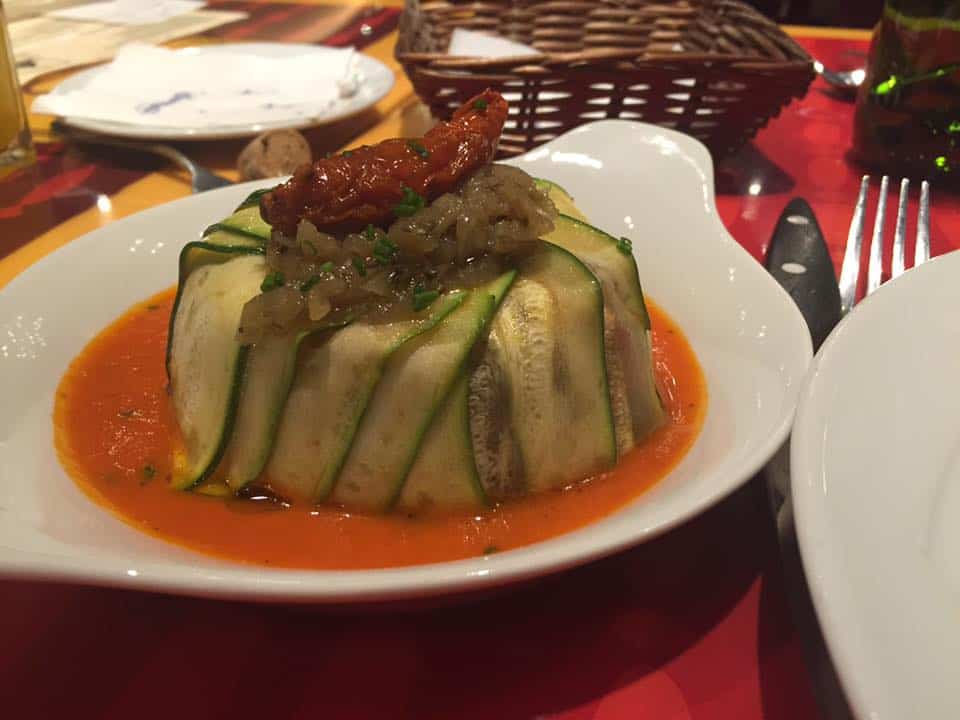 At a two-credit meal, can I pay for it using one meal credit plus some cash?
No. Unlike Disneyland Paris, meals must be paid for using either all credits or all cash.
Can I divide quick service credits to make snack credits?
Yes. Quick Service credits can be traded for three snacks at participating quick-service locations as long as it happens all in the same transaction.
We're dining with friends who are not on the Dining Plan and we have extra meal credits. Can I buy them a meal using my dining plan credits?
Yes. You can spend your credits on whomever you choose.
What's going on with in-room pizza delivery?
In-room pizza delivery is available at Disney's value and moderate resorts. A pizza delivery consists of two single-serve, non-alcoholic beverages, two desserts, and one full-sized pizza. Two adult table service meals credits will be deducted from your party's account for each pizza delivery.
Can you use the Disney Dining Plan for Room Service?
Yes. In-room dining (room service) is available at Disney's deluxe resorts.
Can children (ages 3-9) on the Dining Plan order from the adult menu?
No. Children must order from the child's menu.
I'm splitting my stay between two Disney hotels. How does this impact my Disney Dining Plan use?
It's quite common for Disney guests to divide their visit between two hotels. There are Dining Plan ramifications to doing this. Each hotel stay will be treated as an entirely separate package. This means that at midnight on the day you check out of hotel A, your dining plan credits expire for that part of your stay.
Even if you're continuing on at WDW, you can't continue to use credits from your hotel A stay after you've moved on to hotel B. This may or may not matter to you, but it does mean you need to be vigilant about managing your credit use.
How is the Disney Dining Plan different from the Tables in Wonderland card?
The Disney Dining Plan is a method of pre-paying for Disney food. The Tables in Wonderland (TiW) Card is a dining discount program.
Know your family, know your situation and be knowledgeable about the three dates:
180 days to start booking your advanced dining reservations
60 days for FastPass+ reservations because you're staying at a Disney Resort and
7 days out to make your final decision on the Dining Plan
Your Thoughts...
Please share your thoughts in the comments or reach out on social media...We would love to hear from you.
You May Also Like…
Dining Review: The Polite Pig in Disney Springs
Best snack credits at Walt Disney World
How to make Advanced Dining Reservations