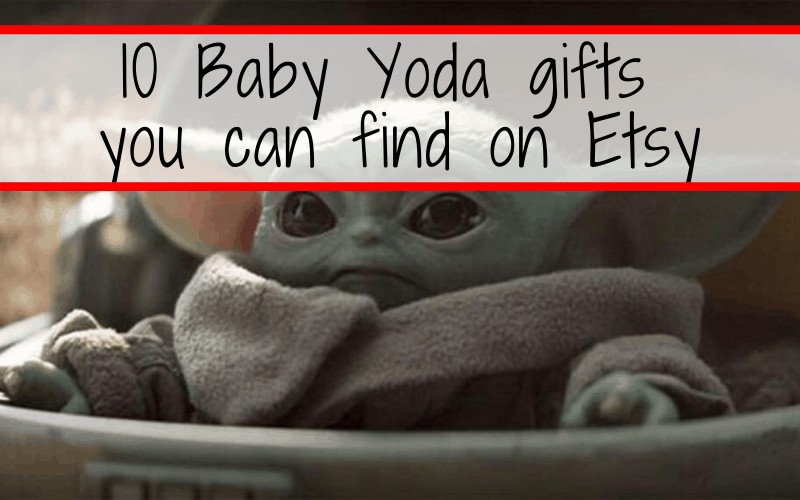 Baby Yoda has taken over the internet, but there's a noticeable lack of Baby Yoda merch out there.
Here are 10 of the nicest options we found.
1. Bounty Hunter Monthly Kit for EC Life Planner
This mini two sheet set includes a header with days of the week, some full boxes, task headers, characters, etc. to fit in the EC monthly planner layout.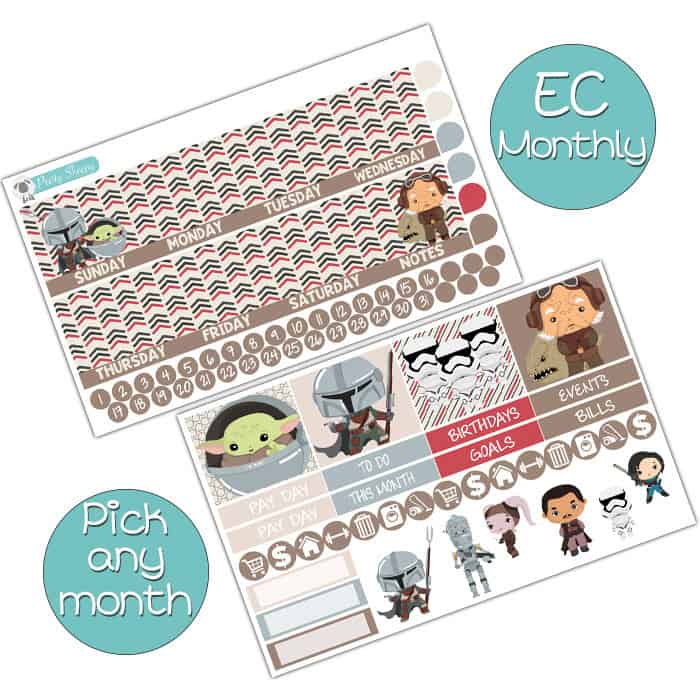 2. Baby Yoda Star Wars Ugly Christmas Sweater
Made in the style of an ugly Christmas sweater with a design that mimics the look of thread, this sweatshirt is perfect for fans of force wielding toddlers and bounty hunters in need of some Life Day cheer. Sweet baby Yoda this sweatshirt is great.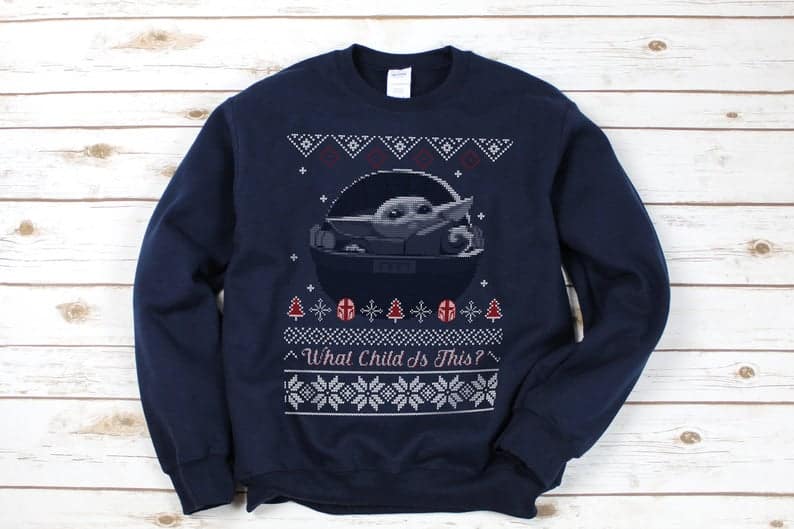 3. Baby Yoda Ornament
Baby Yoda stole our hearts, now he's adding cuteness to your Christmas tree! Ornaments are customized with glitter on the inside, so it's mess free!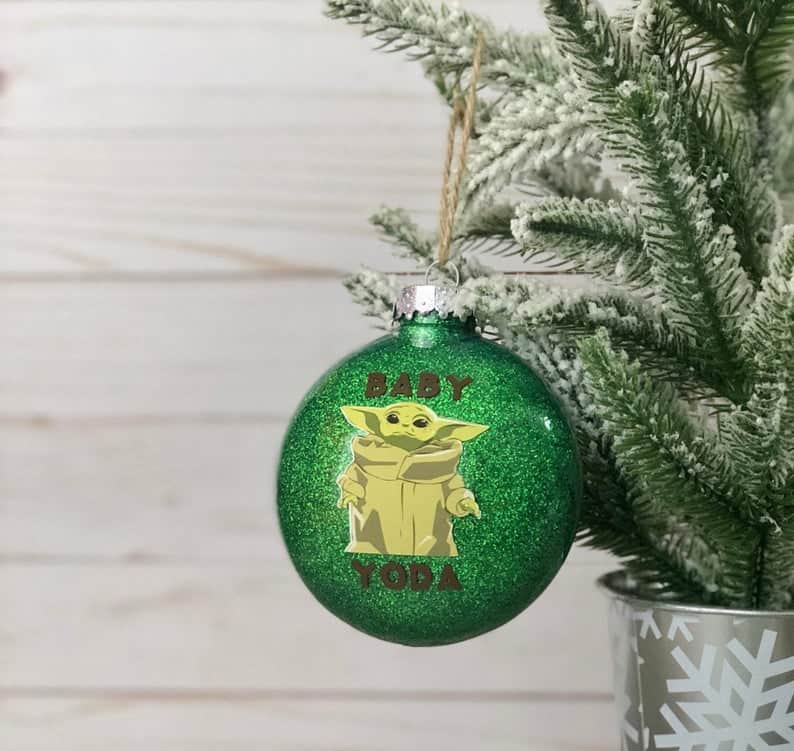 4. Star Wars: The Mandalorian Chapter 1 Inspired Poster
Some understated art to celebrate The Mandalorian.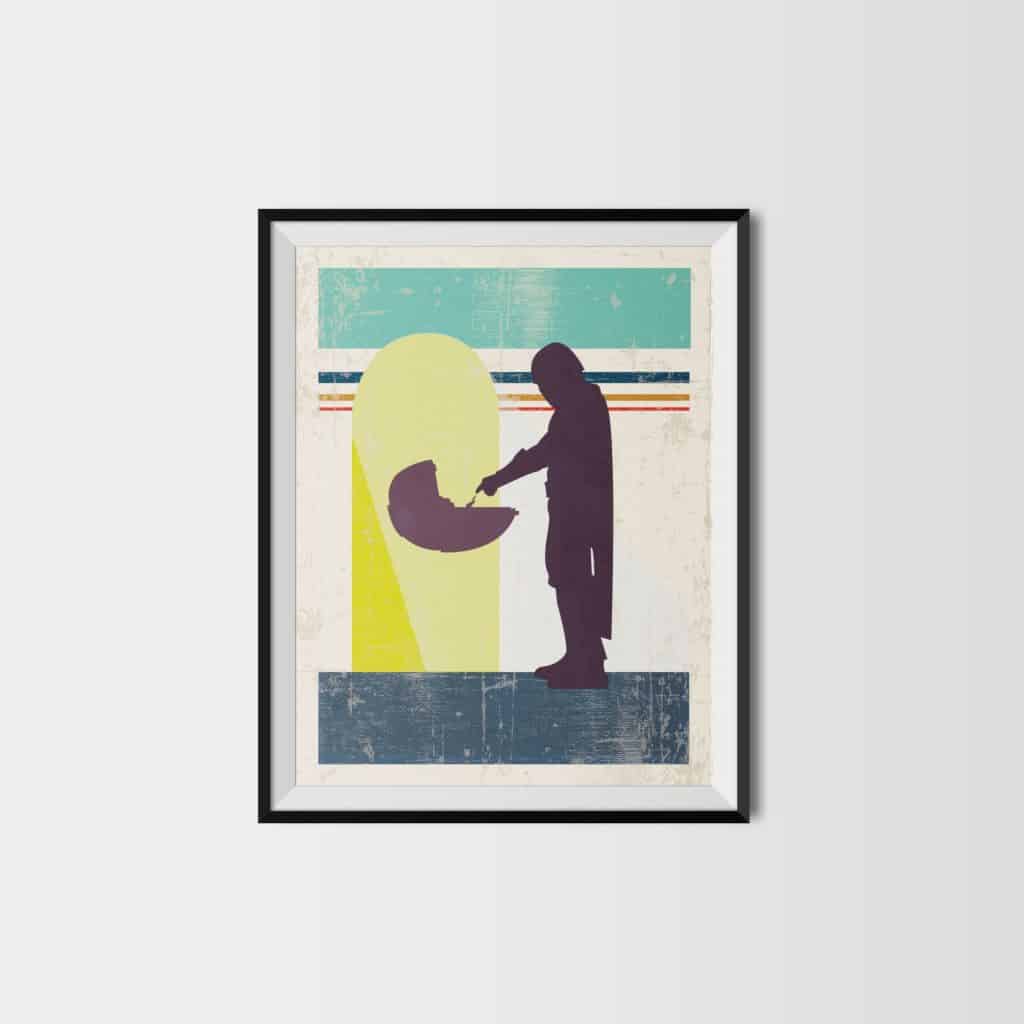 5. Baby Yoda Bodysuit
May the force be with the cutest little Jedi!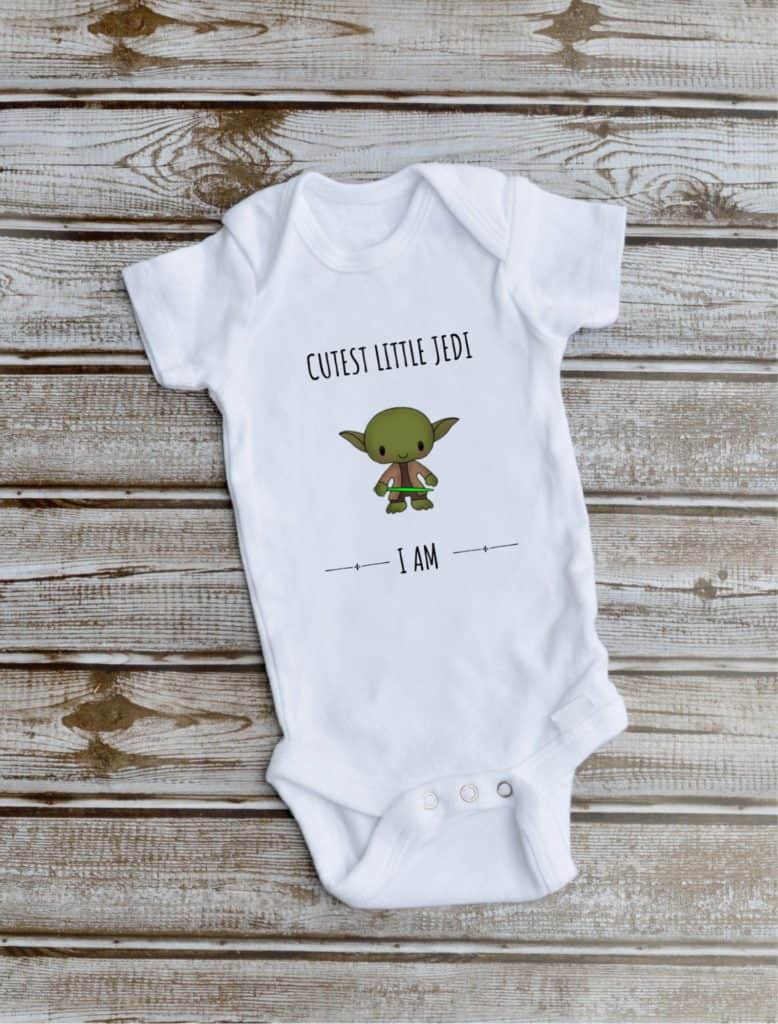 6. Baby Yoda For President ornament
Does Baby Yoda belong to an American political party? That's something you'll have to decide for yourself.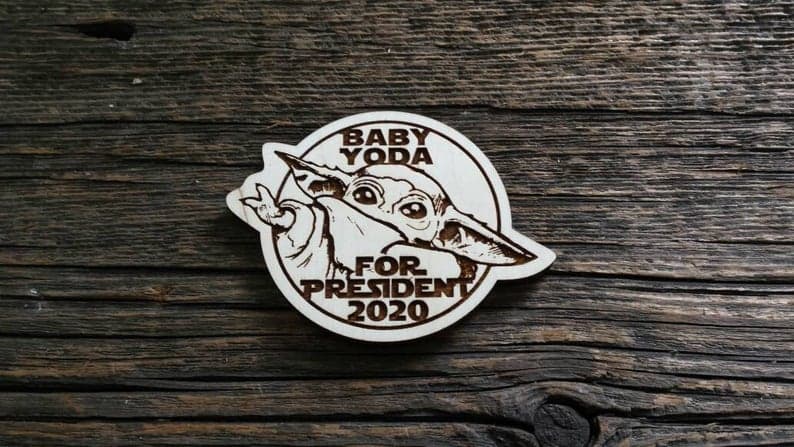 7. Baby On Board Baby Yoda Vinyl Decal Sticker
Baby Yoda on Board! This Star Wars The Mandalorian Baby Yoda vinyl decal is available in different sizes and colours. It is meant for car windows, laptops, bottles, jugs, and most surfaces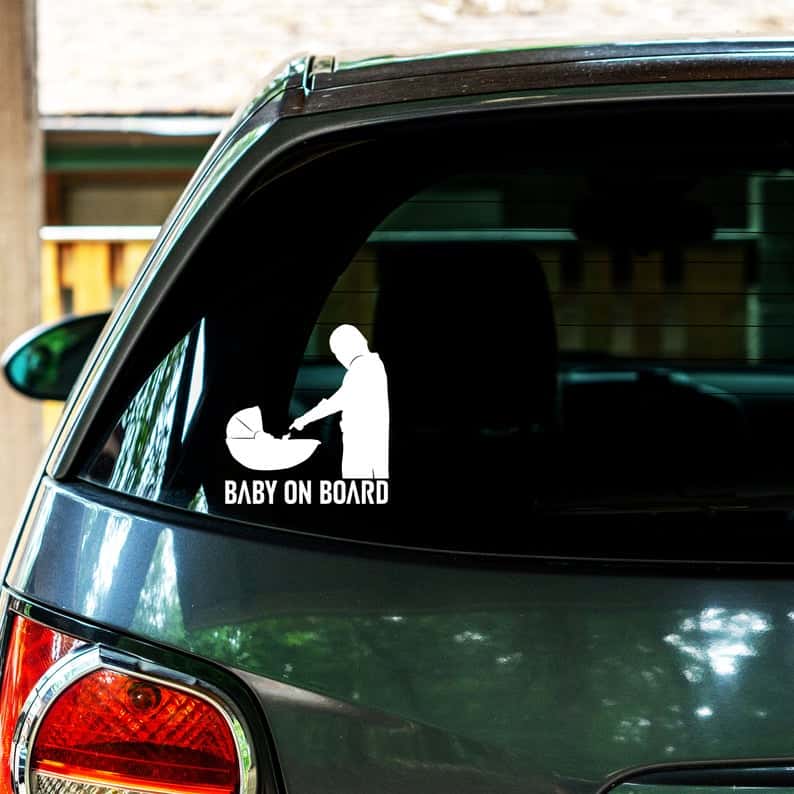 8. Baby Yoda Shirt
Look at those tiny hands!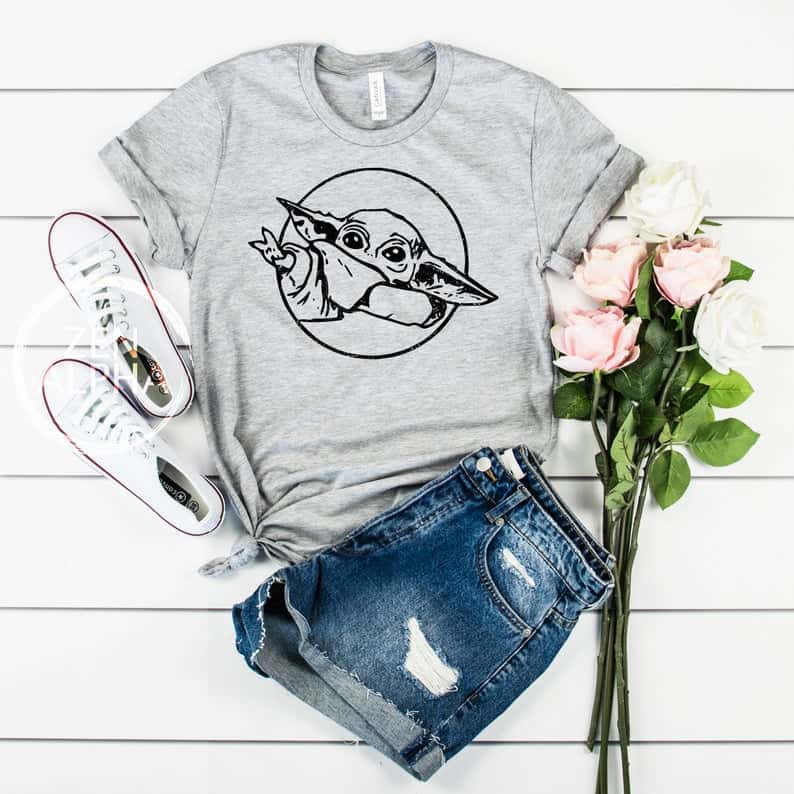 9. Baby Yoda Watercolor Print
I don't have the wall space and the colours don't match my decor but I will rearrange my house and find a space for this!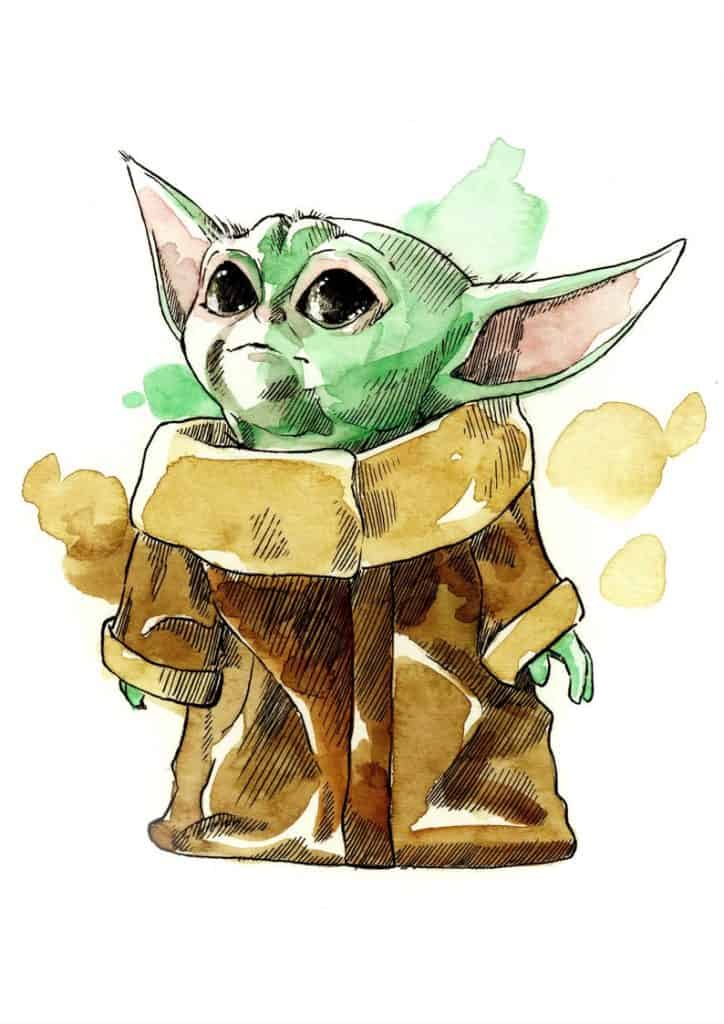 10. Baby Yoda Mug 
Perfect for Coffee, Tea and Hot Chocolate, this classic shape white, durable ceramic mug in the most popular size.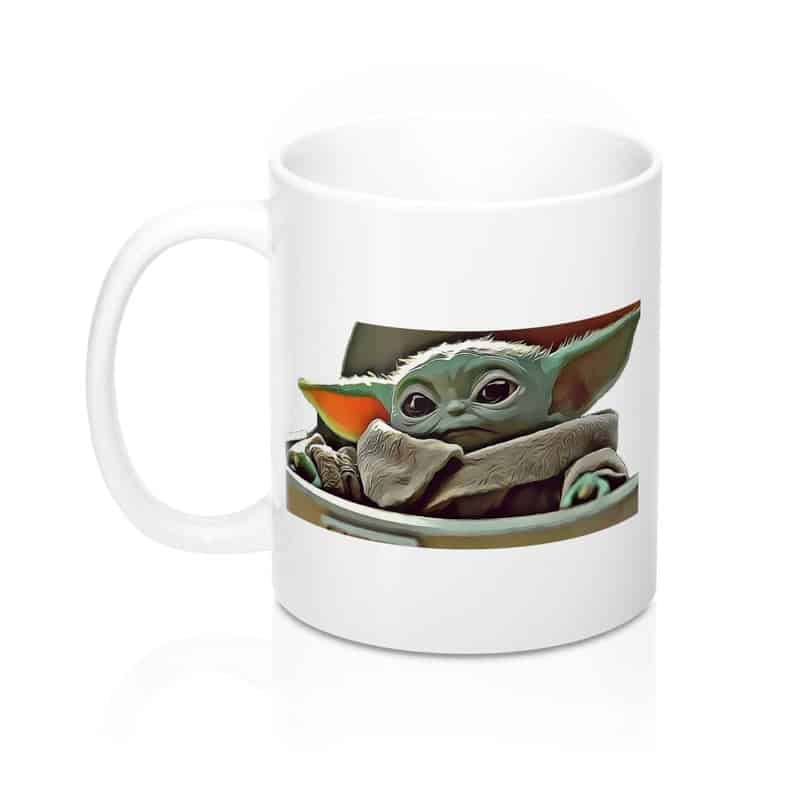 Your Thoughts...
Please share your thoughts in the comments or reach out on social media...We would love to hear from you.
You May Also Like…
Complete Guide to Star Wars Galaxy's Edge
Greatest Star Wars Gifts from the Outer Rim
The Best Disney World Printables from Etsy
Adult Disney Themed T-Shirts for the Bigger Kids
Gender-Neutral Disney Gift Ideas around the Web