Last Updated on April 12, 2020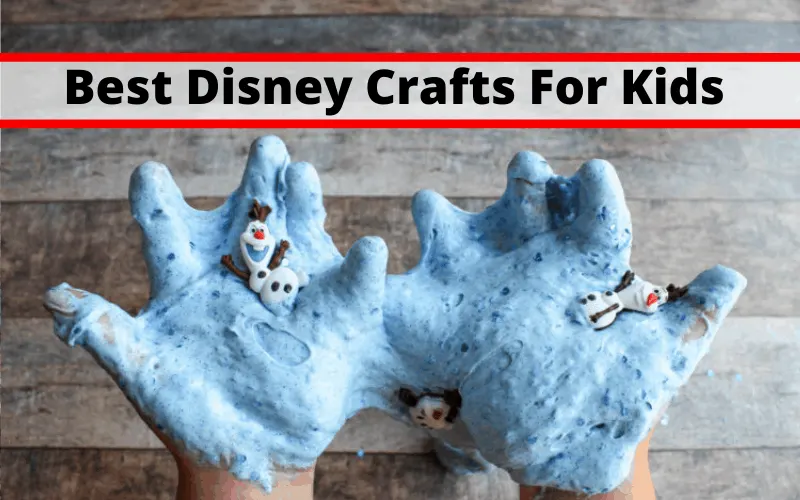 Kids get excited when they do crafts, so I thought I would share something with you that will double their excitement.
This post may contain affiliate links.
To which I earn a small commission, at zero cost to you!
Find more info in our
Privacy Policy
.
MATERIALS NEEDED FOR THIS CRAFT:
Green Paper Plates
Large Googly Eyes
Glue Stick
Black Marker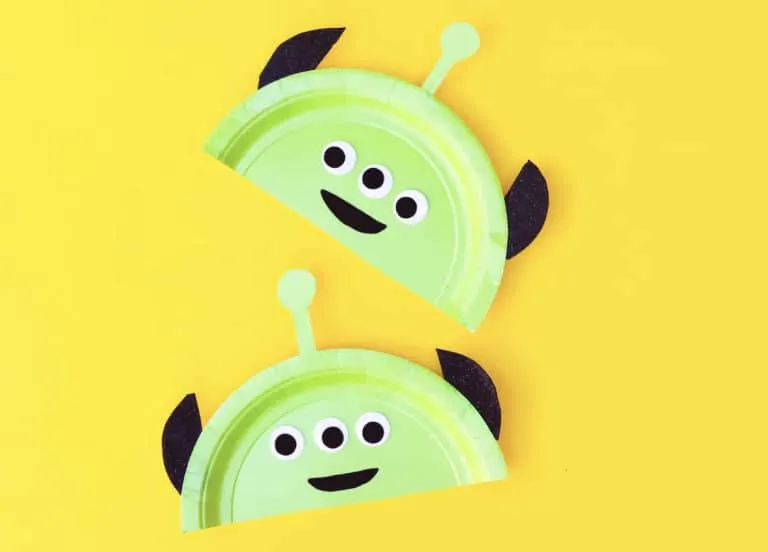 Make your own adorable Minnie Mouse ears! This easy DIY project is perfect for Disney fans of all ages.
MATERIALS NEEDED:
Black Headband 1 inch wide
Black Felt
Thick Foam Sheet *Note if using thin foam sheets you will need to double up the circles on each ear
Scissors
White Pencil
Glue Gun and Glue
Pink Ribbon – 2 Different Sizes (1.5 inch and 1/8th inch)
Ruler
MATERIALS TO MAKE YOUR FROZEN INSPIRED OLAF SLIME
1 Bottle Regular School Glue
2 Tbsp Contact Solution
1 1/2 Cup Shave Cream
Olaf Confetti or Mini Figures
Embellishments, Blue Glitter
Blue Food Coloring
Air Tight Container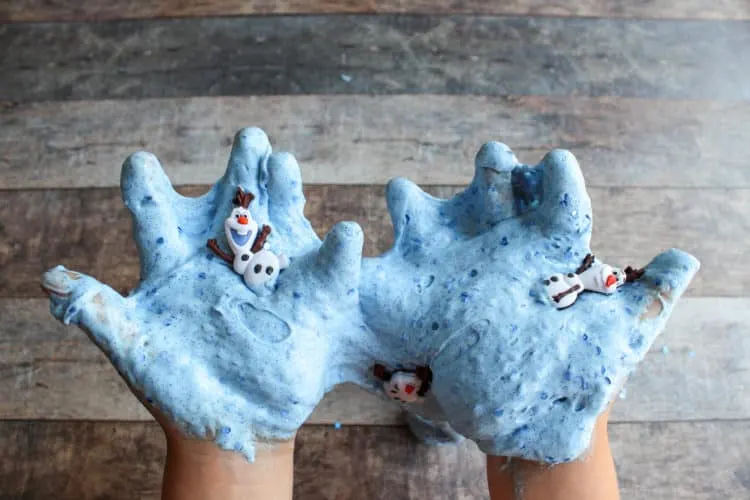 Simple to make and can be hung from ceilings or doorways.
MATERIALS FOR 8 ARMY MEN:
Classic grass green spray paint
Light green acrylic paint
Beige acrylic paint
Paintbrush (size 8 or 10 works best)
Plastic Bowls- 6-inch diameter
Hole Punch
Scissors
Thread/Fishing line (18+ feet, normal spool works fine) (white, clear, or green are best)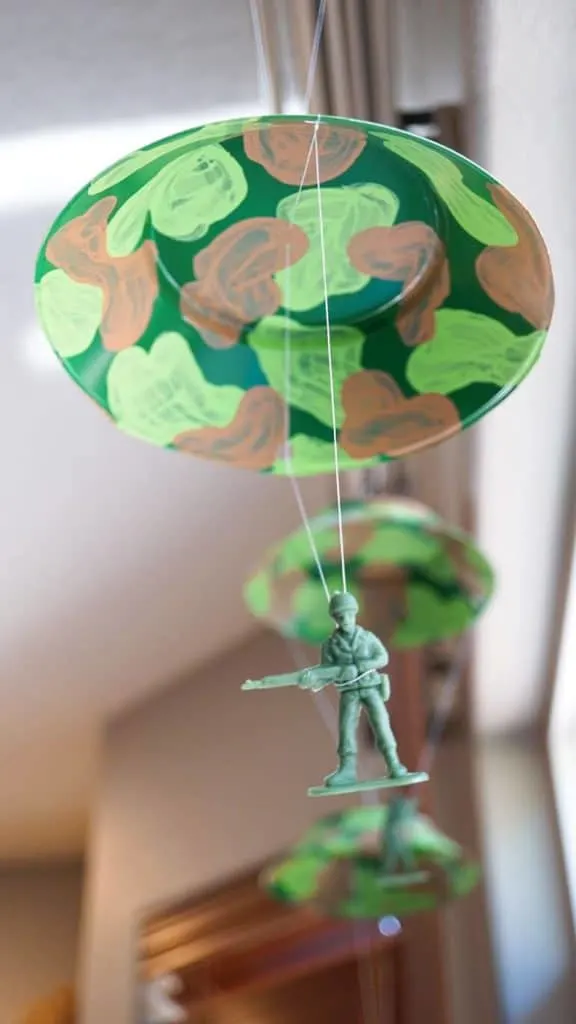 A fun Finding Dory craft idea so your kids can have a fish from their favorite movie but you won't have to care for a real aquarium!
HERE'S WHAT YOU NEED FOR YOUR FINDING DORY CRAFT AQUARIUM:
Clear plastic cup
Cheerios
green pipe cleaner
toothpicks
school glue or craft glue (this is the craft glue I use)
He's not trash, he's your friend. How to make a simple Toy Story 4 Forky Mask.
FORKY MASK MATERIALS
Poster Board
Red and Blue Paint
Elastic Mask Cord
Black Mesh
Black Sharpie
Pencil & Eraser
Scissors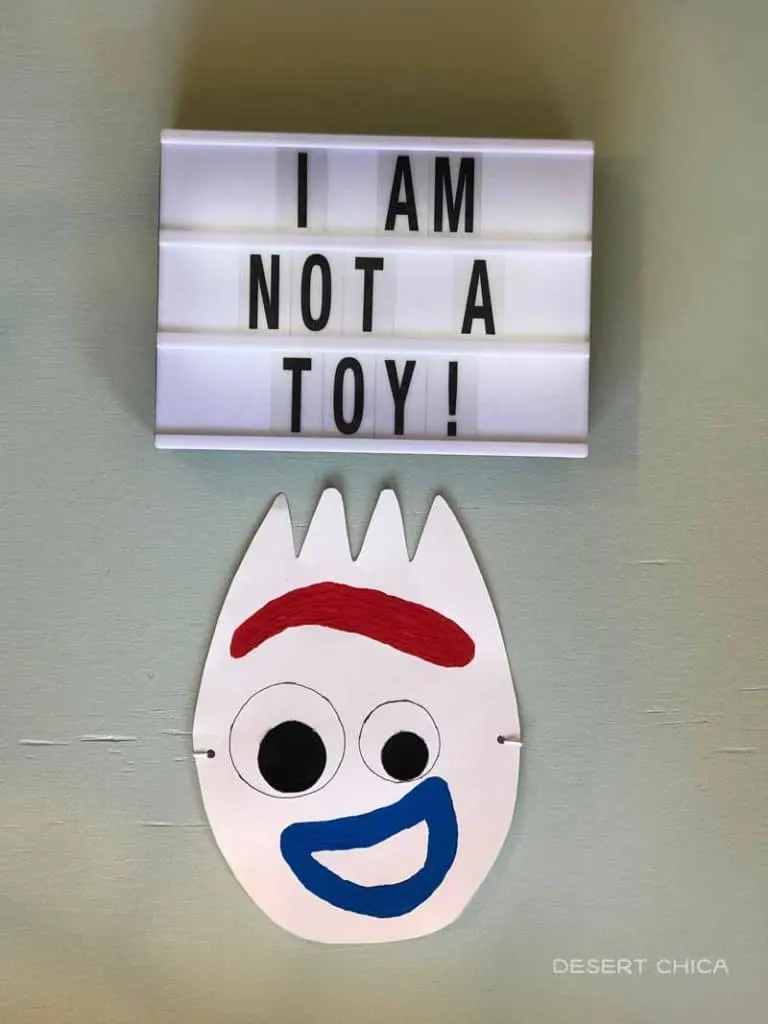 Ready to go fly a kite after watching Mary Poppins? This simple tutorial will show you how to craft a simple paper kite.
MARY POPPINS KITE CRAFT SUPPLIES
8 1/2″ X 11″ color paper
8″ and 12″ wood dowels or skewers
string
paper streamers
tape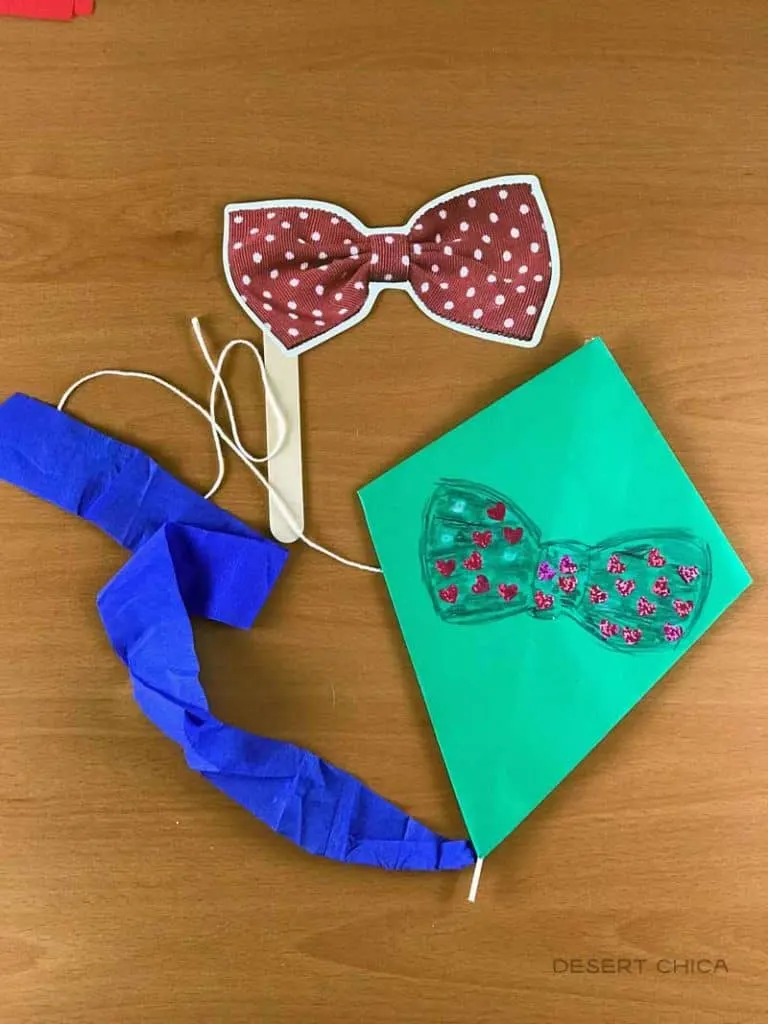 Have extra recycling materials on hand? Make a simple cardboard guitar inspired by Coco!
DISNEY COCO CRAFT MATERIALS
Cardboard Box
Cardboard Tube
Colorful rubber bands
Scissors
Markers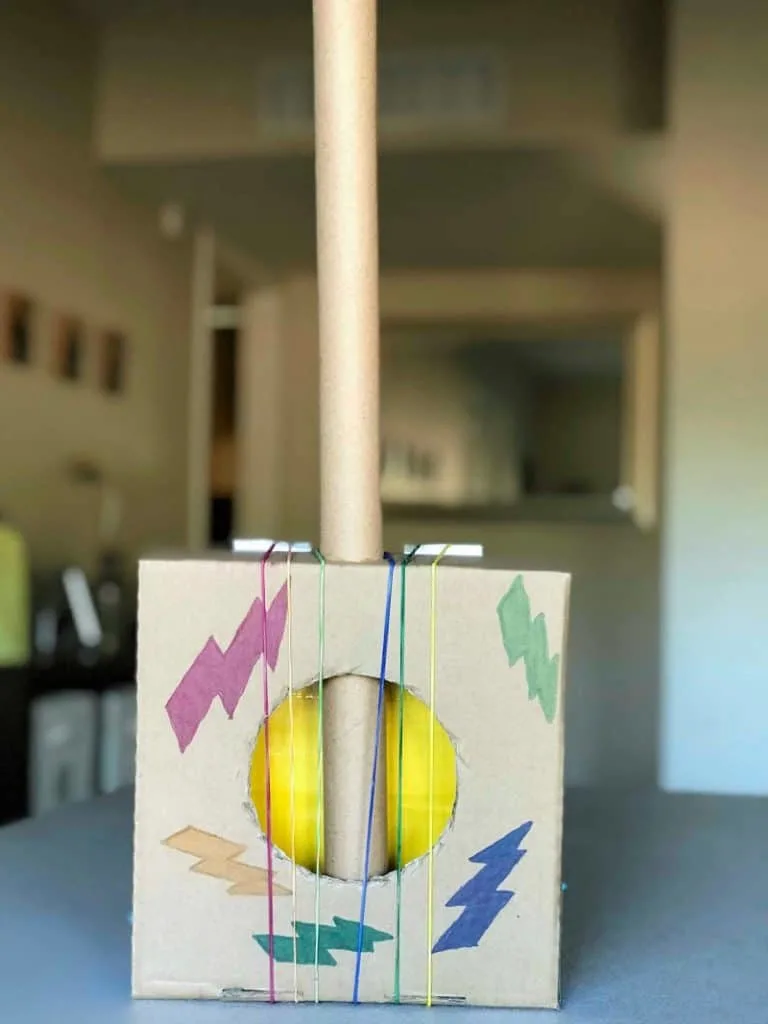 You May Also Like…