Last Updated on February 23, 2022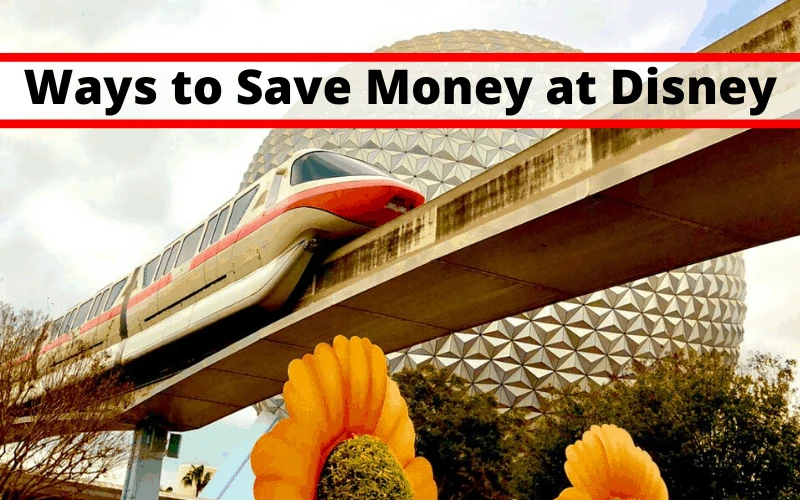 If you've ever thought about going to Orlando, you've probably started to research how to save money at Disney World. There's no doubt that it can be an expensive experience, but there are plenty of ways to save money. Honestly, going to all the theme parks doesn't have to cost you that much as long as you're smart with your money.
This post may contain affiliate links.
To which I earn a small commission, at zero cost to you!
Find more info in our
Privacy Policy
.
How to go to Disney without Debt
Disney World is one of my favorite places on earth, but it can cost a small fortune. We have discussed ways to visit Disney on a dime, on a budget, any way you want to put it; how to visit Disney without going into debt. We have also discussed how to get out of debt over on the sister site,
In this post, we will discuss how to know if you, and your bank account, are ready for Disney, 20 ways to save time and money at Disney, and the best kept Disney dining secrets.
Be in agreement with your spouse
You need to be able to agree on when it is best for your family to embark on such an epic vacation, and how much to spend. If you can't agree on a budget or timeline, someone will end up bitter about the holiday; it's their vacation and their money too.
There are other ways to bring joy to your kids
Disney is not the only way to vacation. Gasp! While this may come as a shock to many, and straight-up denial to some, there are other ways to have fun family holidays that don't involve Disney. If your family needs a break NOW and you simply can't afford a trip to Orlando, then don't. Find something closer to your budget and save long-term for that Disney vacation.
It is also important that we don't compare our life to anyone else. This is especially true in the world of Instagram, but even kids talk at school and compare notes on family vacations.
It is important for children to feel that their current status is nothing to be ashamed of and their holiday choices are just as valid as anyone else's. Don't mock or hate on the current vacation just because it isn't as glamorous as your neighbors Insta-feed. Unless it's 5 pics of long wait times and a handful of tantrums, it's been meticulously manicured to show the best of the best, while hiding the nitty-gritty of reality.
Have to be financially ready
If you're getting out of debt, put a vacation on hold for now. It's not going anywhere and you will have that much more fun knowing that there is money in the bank should something happen. Being stressed about finances while trying to enjoy a beautiful character dinner is no one's idea of fun. And it shouldn't.
It takes about 1 year to plan a Disney vacation anyway. If you really can't wait, you want to start planning in advance, which works great for morale, by the way, start now and have an idea of what Disney will cost during your hypothetical vacation.
To save money, prepare for your trip far in advance. Think about when to go, where to stay, what tickets to buy, and how each of those factors affects the cost.
We also don't suggest booking the holiday itself until you are financially ready. Sure, they only want a $200 deposit and you have until 30 days before the vacation to pay it off but are you really going to cancel that holiday a month before shoving off? Ideally, yes. Pragmatically, I have yet to read of anyone delaying their holiday so close to their arrival date.
Save before you go
Buy discounted gift cards
Buying Disney gift cards at your local grocery store or pharmacy can save you a ton of money. In the USA, Target and Sams Club offers gift cards at 5% lower than the marked price. In Canada, we don't have this same perk but we are able to save in other ways.
Canadian pay a Foreign Currency Fee on our debit and credit cards, on top of the exchange rate, for the privilege of using our Canadian money in a foreign country. By purchasing Canadian funds gift cards and using them in America, we avoid this fee, which can cost upwards of 2.5% of purchases. Every little bit helps.
Check for discounts on packages
I refuse to pay for full price for anything outside of the grocery store, and Disney is not the exception. There are always discounts available on rooms, tickets or packages for various times of the year.
If you book far enough in advance and keep an eye out for future eligible discounts, you will find yourself booking at rack rate and upgrading to a discounted package before checking in to your resort.
Bring your own stroller/scooter
Disney strollers aren't exactly comfortable and renting them takes time and money. There are other agencies in town that will rent you proper strollers but those can easily cost $150/week. At that price, I can buy a great Walmart stroller and leave it for another guest at the end of my holiday.
If you have a stroller at home, bring it. Make sure your travel insurance covers your stroller being left out in stroller parking just in case someone decides to leave with it – this rarely happens but it can.
Decide if you want the Memory Maker
Notice how we didn't say 'skip Memory Maker'. We love this option and purchase it everytime we visit Disney. If you do choose to buy Memory Maker, buying it early will save you a few dollars and that can go a long way at the end of your vacation.

Ears and shirts from Etsy are much cheaper.
They are just as beautiful, can be custom-designed, and you can take your time choose the right shirt for your family. Check out our new shirt store on Etsy; we even have Tron shirts.
Get Disney princess dress early
Bibbidi Bobbidi Boutique at Disney's Magic Kingdom is an incredible experience and I know a lot of people that absolutely love taking their kids to get dolled up. If you must do Bibbidi Bobbidi Boutique, bring your dress from home. While it is isn't the same experience, you are saving so much money!
A Disney princess dress at Walt Disney World can easily cost twice the price vs Amazon or Walmart. Shop Disney and your local Disney store often have sales on their costumes, particularly as we get closer to Halloween. By planing early, you could potentially save yourself 50% off a Disney costume here at home as well.
Don't forget your ponchos and autograph books
While Disney does sell their own ponchos and official Disney autograph books, Amazon versions are just as durable and do the job.
Use a credit card with points
While we generally don't suggest starting new lines of debt in order to experience a family vacation, this wouldn't be a new debt. We suggest looking around and replacing your existing credit card with a travel card.
These travel cards often come with some form of insurance if you make travel purchases with your card. Also, the first 3 or 6 months worth of purchases get you extra points so switching before your 30 day final payment is a great way to maximize your points.
These points can, in turn, be used to pay off some of your vacation or saved for the next holiday.
Souvenirs are generally less expensive outside of the parks.
Speaking of advanced purchases, if your little ones are small enough, grab them a handful of inexpensive Disney souvenirs from your local stores before heading to the parks. This can range from Disney mystery LEGO packs, or pin trading, or Mickey stuffies.
This isn't my favorite cost-saving technique and rarely use it, but it is available for those that choose to go this route. What we do believe in, however, is not purchasing anything in the Parks that can be purchased at Walmart or Disney stores (because Shop Disney shipping fees to Canada are insane).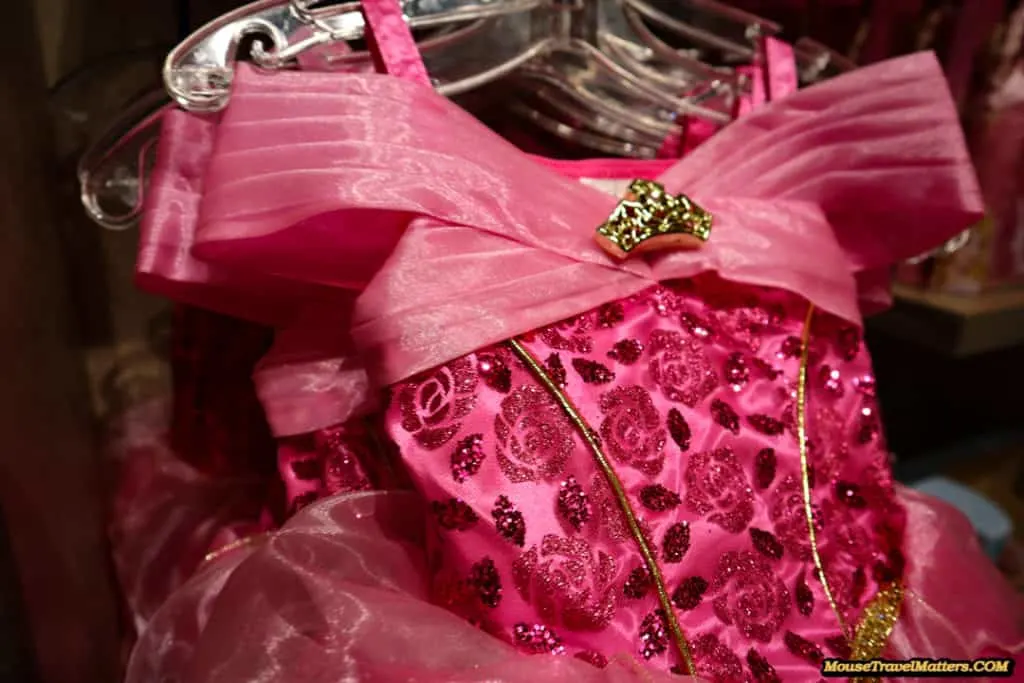 Save on Hotel costs
Aside from flights, accommodation costs are up there on the list of the most expensive part of your holiday. There aren't too many ways to cut costs when vacationing with your family, but we have a few tips.
Go at a slow time of year
Off-peak season at Disney means your room and/or package is more likely to be eligible for a sweet discount. Your entrance tickets may even be on sale during this time.
Disney tends to offer decent discounts and promotions to fill up their rooms during low crowd times.
Decide if you want to stay on site or off site
It's not just Disney that likes to offer off-peak season discounts. Good Neighbor hotels and off-site hotels are also looking to fill their rooms.
Off-site resorts do tend to be cheaper than staying at a Disney-owned hotel, but there are a lot of perks that come with staying onsite. Not to mention the nickel and diming of fees and extra costs that come with staying far from the parks.
Depending on how the cards fall will determine which option is best for your family and your bottom line. Remember, look at the big picture when determining overall value.
While many would assume that high onsite prices mean one needs to stay offsite in order to stick to their budget, onsite Disney resorts do offer a lot of time-saving and money savings perks.
Onsite offers free transportation vs an uber, $28-$100/day
Magical Express from the airport vs uber
No parking needed
Extra Magic Hours is good for reduced crowds
Disney Dining Plan may not be the best for everyone, so be sure to research it fully, but it is only available for those guests staying on Disney property. It worked for us.
Fast pass access 60 days in advance vs 30 days
Skip Mousekeeping
When we visit just the two of us, or even as solo travelers, we absolutely love this option. Skip Mousekeeping and earn a $10 gift card for each night of your stay (excluding your last night).
You are still able to call down and request more towels or toiletries but for the most part, you are on your own in the house keeping department and are rewarded nicely for your efforts.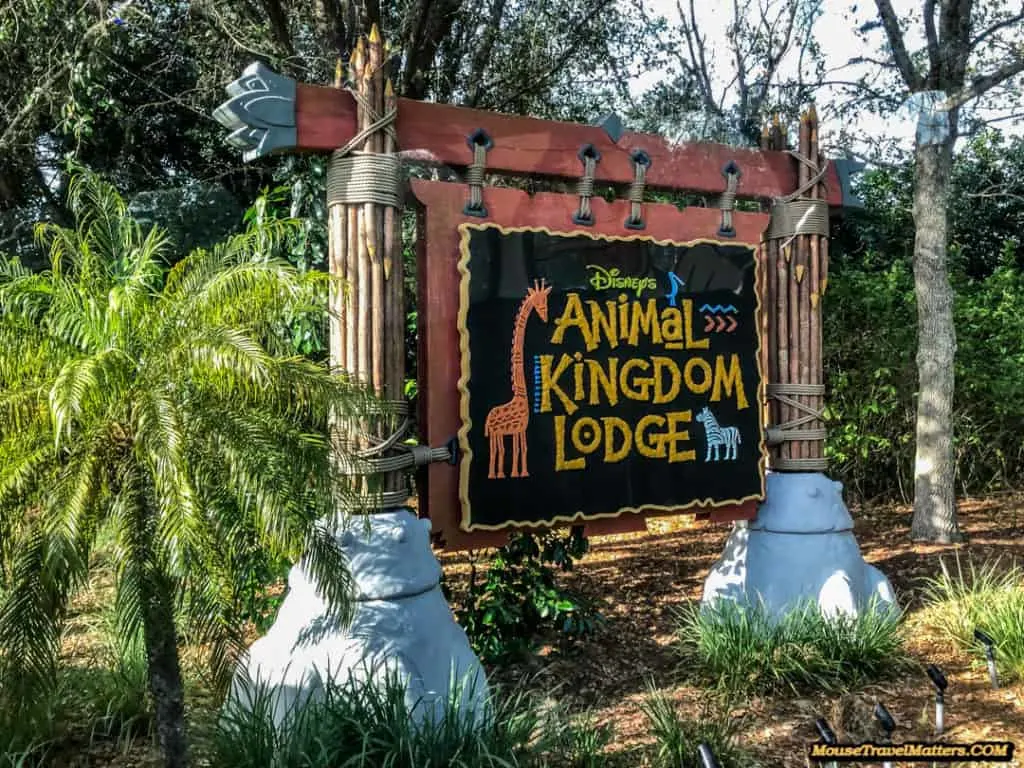 Ways to save on your Disney Tickets
The options for Park tickets are endless and sometimes hard to figure out. As a Disney-newb, we always purchased the Park hopper ticket. Now, we look at the finer details of our holiday before choosing which ticket option is best for our vacation.
Tickets vs Annual Pass
Depending on how often you plan on visiting Disney in a 12-month span, and accounting for their multi-day ticket discounts, an Annual Pass may be cheaper than your 10 day tickets twice a year.
Keep in mind, not only are you purchasing your Disney entrance tickets, but you also get great Table Service discounts, merchandise discounts, access to exclusive Passholder merch, included Memory Maker and more.
For us, it was cheaper to purchase one Annual Pass for him, and multi-tickets for the rest of us. Do a little Disney-math and see where the numbers take you.
Take a day off
Sure, the difference between a 5-day and a 6 day ticket is only $20 per adult, that's your $20.
Make a touring plan and decide how many days you want to visit the parks and don't forget to plan a rest-day in the middle of your vacation. Touring Disney is hard and you will want to be able to sleep in and lounge at the resort pool.
If you change your mind during your holiday, you can easily visit any Guest Services location and add that 6th day (before you scan into your 5th day, of course), for this small upgrade price but you can't get a refund for unused days.
Here are some things you can do instead:
Mini-golf at Fantasia Gardens
Ride the monorail and check out all the monorail resorts (or, without kids, bar crawl)
Walk along the Boardwalk and check out the restaurants and resorts over there (also a bar crawl option)
Grab dinner, drinks, and movie at Disney Springs
Eat at Chef Mickey's
Check out Animal Kingdom Lodge's Savannah
If staying at Yacht or Beach Club, use the amazing pool, Stormalong Bay
Head over to Trader Sam's
Watch Wishes and the Electrical Water Pageant from the beach at the Polynesian
Don't need a ticket for each day
The kids need a rest day. When staying for 7-8 nights, consider getting a 5-6 day ticket. While it is cheaper, per day, to get more, that is still money that didn't need to be spent. Plus, you can always upgrade your ticket during your trip if you change your mind, but you can't downgrade.
Buy multi-day tickets
Disney's ticket prices are set up so the longer you stay, the less you pay per day. A five-day ticket will cost you $74 per day, while a 10-day ticket falls to $44 per day. A good strategy is to plan one longer trip every few years, rather than shorter trips more often.
Decide if you need park hopper
In general, we rarely suggest guests purchase the Park Hopper pass, especially if they have young children.
Disney no longer allows you to use a full ticket twice in one day for a second park, demanding that guests upgrade to the Park Hopper ticket or refusing them entrance into a second park on the same day.
Traveling from Park to Park can be a bit of pain, not to mention time-consuming. There are specific touring plan scenarios where the Park Hopper ticket is beneficial but we don't recommend it for first timers.
Children are free before 3 years old
Disney has a policy of allowing children under the age of 3 to enter the parks for free, when accompanied by a paying adult. This is an incredible time to take your small child to Disney World, considering they will cost the same as a 9 year old on their 3rd birthday. Everyone on the reservation must have the same package; Dining plan option, ticket option, everything.
They can even share your plate. Not only will your toddler love seeing Cinderella in real life and riding It's A Small World, but you'll save all that money on their park tickets.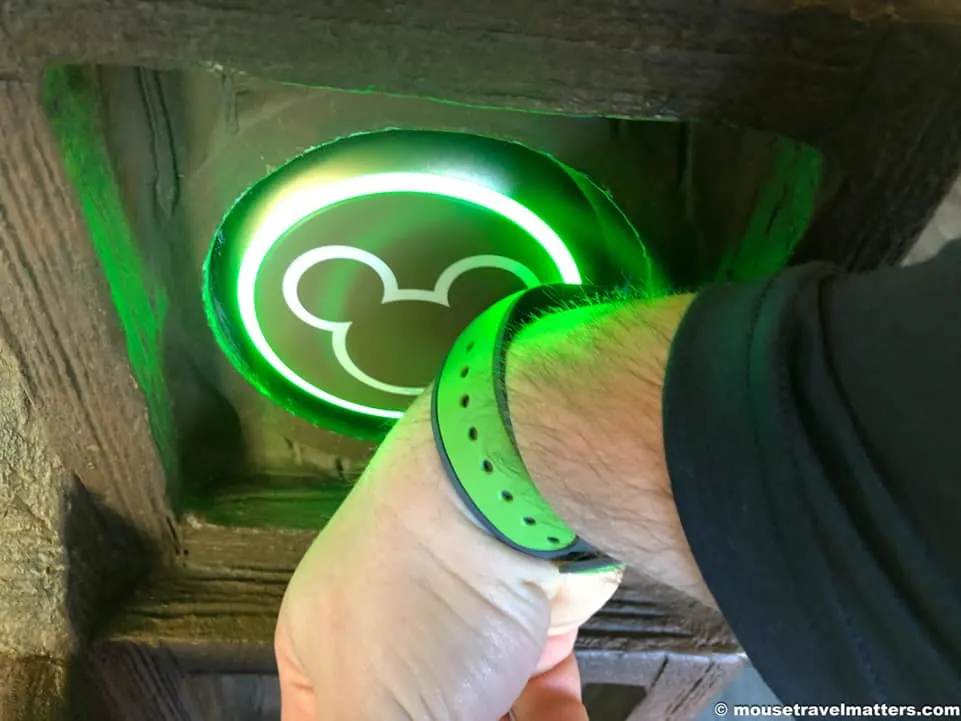 Spend some days at the park and some days at the pool
It's not just about the price of the entrance tickets, which are expensive in and of themselves. But about the money spent elsewhere. If you are in the parks, you are more likely to spend unnecessary money on snacks, expensive restaurants and souvenirs; especially since you can have them all sent back to your room.
Disney Dining Money Saving Secrets
Food is a huge budget-buster. After taking everything else into consideration, here are a few ways to save money on dining at Disney.
Do you need the Dining plan?
We've mentioned this a few times; the Disney Dining Plan isn't for everyone. Sure, it's incredibly convenient and you are prepaying for your meals so its easier to budget the entire vacation but at the end of the day, it's not always the cheapest option.
We suggest you make your touring plan, decide where you want to have your meals, and a rough estimate of how much you will be spending at each meal, then decide if the Dining Plan is right for your holiday.
If your savings are minimal, remember that there is a margin of error when it comes to these calculations and it's anyone's guess, but if the savings are extensive, with or without, then that's your answer.
Personally, we've saved and we've lost. It all depends on your plans.
Bring your own food / Grocery delivery
While you are calculating your meals and deciding if you want to purchase the Disney Dining Plan, keep in mind that you are only receiving enough credits for 2 meals per day. You will still need to feed yourself that last meal out of pocket or some form of Dining Plan Credit hack.
Bring food from home and/or have food delivered, it's the easiest way and least expensive option for out-of-pocket spending. We enjoyed having yogurt and granola bars back at the hotel for a quick breakfast or before bed snack.
If you're really craving food in the park, opt for a refillable popcorn bucket.
A popcorn bucket isn't eligible for a snack credit, and a bucket refill is not worth a snack credit, so many people would choose to snack on a carton of popcorn, but this is really a waste.
During every vacation, we purchase a popcorn bucket for $15 on the first day and spend a few dollars every day refilling it. This is a cheap, low-calorie, highly filling snack. I don't even care when the kids spill half their handful on the ground, that's how cheap it is.
Drop an ice cream on the ground, now that's a different story.
There are popcorn stations around each park and there are so many fun popcorn buckets to purchase. For the most part, Disney says your bucket is only good for the length of your stay but they aren't scanned so you can continue to reuse your bucket for as long as it is for sale.
If you aren't much of an eater, or simply prefer to snack around the parks, consider sharing a meal or ordering off the kids menu. The prices are much cheaper and the portion sizes are a lot more reasonable.
Disney has changed their policy to reflect their meal prices; Disney Dining Plan Quick Service credits are now divided into adult meals and children's meals so you will also want to keep this in mind when deciding if the Disney Dining plan is right for you.
Eat big for breakfast or lunch
With breakfast being the cheapest meal of the day, and lunch is less expensive than dinner, we suggest leaving dinner for Quick Service and eating earlier in the day.
Disney posts their lunch and dinner hours on their website months in advance. When scheduling your meals, try to a super late lunch, around 3 pm. If you have eaten big at breakfast and snacked a few times during the day, a late lunch and another snack in the evening may be just enough to get you through your Disney day.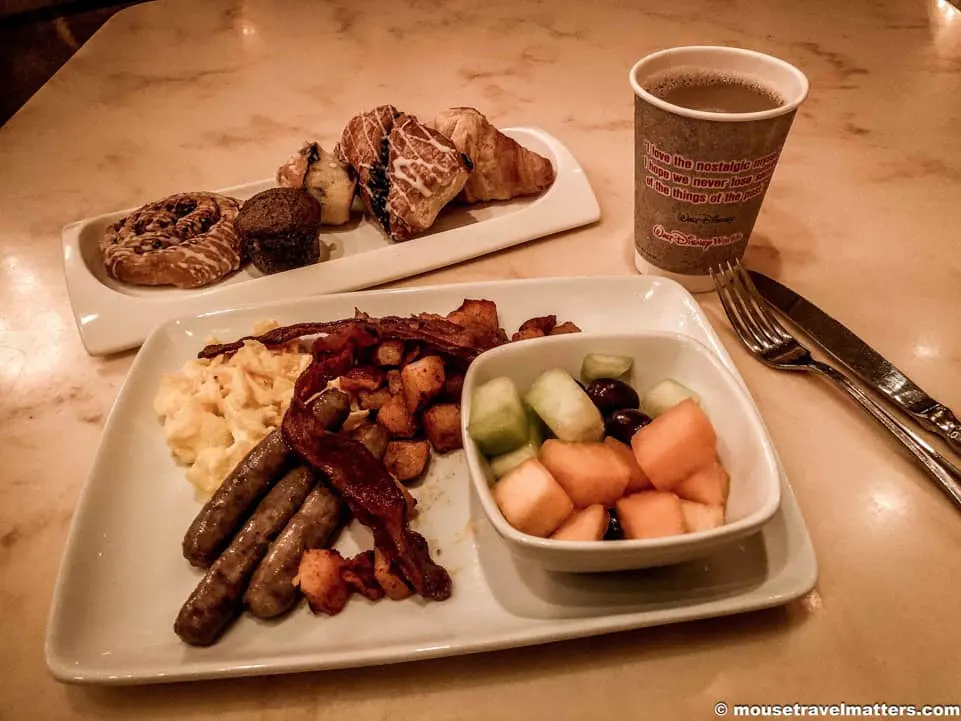 Eat a sit-down meal at lunch instead of dinner.
Table Service lunch is cheaper than dinner. This is best with the kids overall, since they will need a rest during the day.
Character meals are expensive.
If the family is on a super tight budget, put your money somewhere else. You don't have to do the character meals to get the character experience. Take the pressure off yourself
Planning a character meal? Do it at breakfast and save 35%.
Free cups of water.
Bring a refillable bottle and ask for free cups of ice water from any quick service restaurant. Don't buy bottled water.
Get a double.
If you're getting cocktails at Disney, the double is always better bang for your buck. If you're more into beer, like us, then get your beer to go. You can bring it pretty much anywhere.
Questionable savings
While these are sure to save you a ton of money, they aren't for everyone.
Rent Disney Vacation Club Points
Larger groups or those looking for better accommodations may be tempted to rent Disney Vacation points from agencies like David's.
On the surface, this is an incredible solution to everyone's problem; I rent your unused points for a fraction of Disney's cost, you rent them to me for a few extra dollars on the side.
Covid-19, while a unique occurrence, has led to more than a few complications. David's makes it clear that there are zero refunds of unused points and strongly suggests guests purchase their own travel insurance should they need to cancel. Covid-19 cancelations saw thousands of guests loose their rented reservations and DVC owners were not required to refund the cash – even though Disney would refund the points. This is because money has been exchanged months in advance and owners aren't required to save it until the vacation has taken place. This money is spent and they may not be in a financial position to make the refund, regardless if they wanted to or not.
As I said, Covid-19 is a unique situation but the point remains the same; things happen out of everyone's control and the extra steps needed to ensure my own financial protection need to be added to the money-saving equation.
Use the envelope system for souvenirs
It has been suggested that one spends 100% more on the Magic Band than in cash. Have hard cash in your hands when it comes to souvenirs for yourself and the kids so you can keep track of what you have spent and how much of your spending budget you have left. Gift Cards are great if you tend to loose things, but still not the same as cash.
Stay at a Value Hotel or campground
Personally, I love the Value resorts. We recently stayed at both the Art of Animation resort and Caribbean Beach resort and I preferred Art of Animation. I love being in the middle of the magic and surrounded by Disney.
While Art of Animation isn't the cheapest of the Value resorts, I won't stay at an All-Star again. We did it a few times and now that we've stayed at Art of Animation and Pop Century, I can't go back. We've been spoiled.
Photo pass photographers
Professional photographers will take your picture with your own camera. This tidbit can save you from spending an extra $199 on your vacation. Just make sure the settings are right when you hand over the camera – they won't be doing any of that themselves.
We find this a questionable savings tactic because the Memory Maker is more than just meet and greet pictures; where are special photo spots, magic shots and ride photos that you just can't get with your own camera.
Use a Disney Travel Agent
A Disney Authorized Travel Agent won't save you money outside of anything you could do on your own, they are paid to do all the heavy work for you. They get to spend hours on the phone getting you a discount, or fixing an error on your bill; everything you don't want to do.
They also have the experience of booking countless holidays a year and visiting Disney more than they care to admit, so you are also getting their lived experience and expertise. Considering they are free to use, there is no reason to not use a Travel Agent.
Take advantage of all the free things throughout the parks.
There are a ton of free things throughout the parks, and within Disney World to be explored. Many of the resorts have pool activities in the afternoons, scavenger hunts in the resorts, and Wilderness Explorers at the Animal Kingdom is free as well.
Here's our list of the top 20 free things to do at Walt Disney World.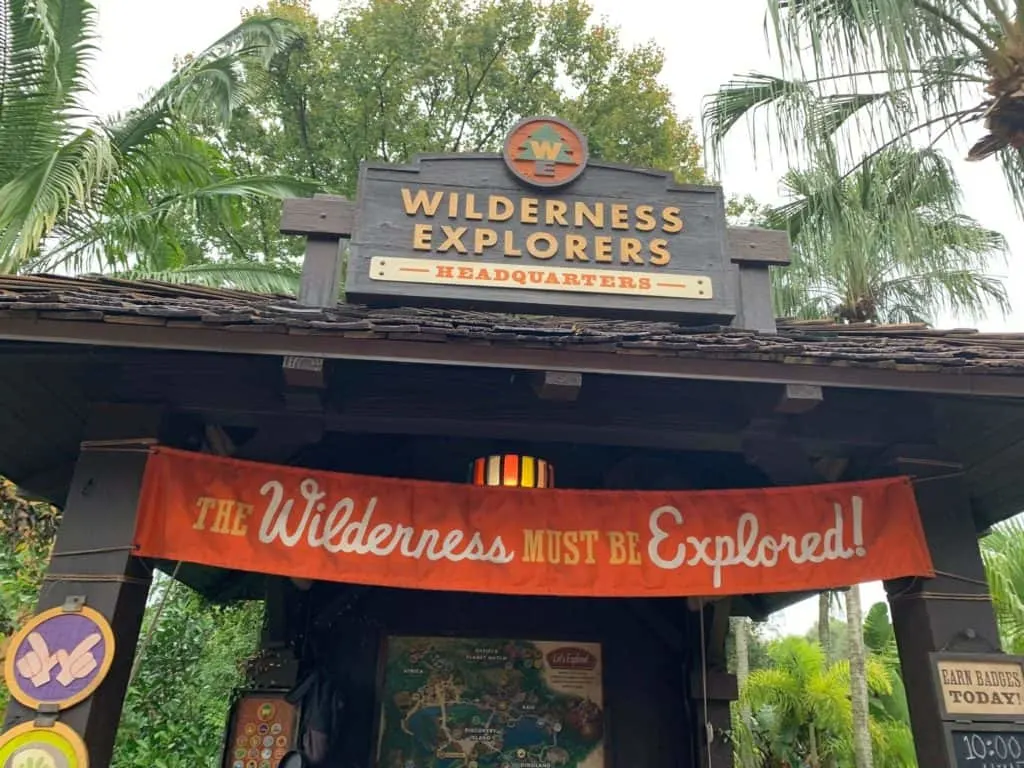 Your Thoughts...
Please share your thoughts in the comments or reach out on social media...We would love to hear from you.
Follow Mouse Travel Matters for Disney Parks news, the latest info and park insights, follow MTM on Twitter, Facebook, and Instagram.
You May Also Like…