Last Updated on November 11, 2019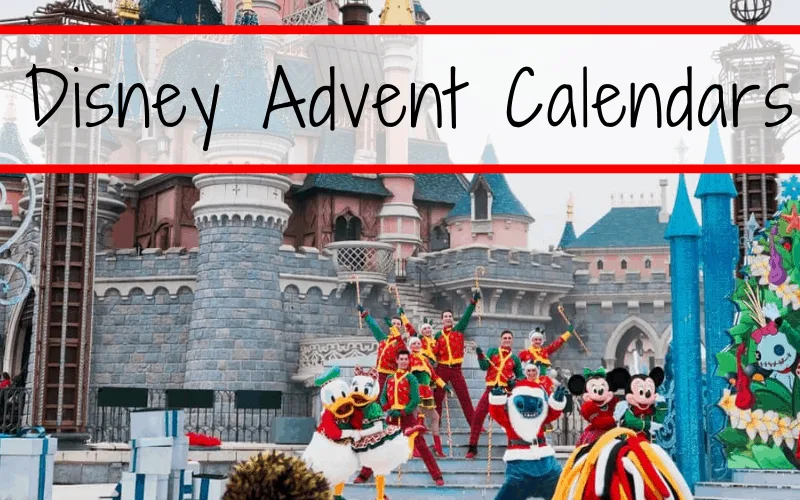 Advent calendars are a huge part of our Christmas traditions. Either chocolates, books or trinkets, the children like the idea of counting down how many sleeps left until the big day.
The advent calendars themed around Disney Junior and Mickey Mouse, come with 24 surprises for every day of December leading up to Christmas Day. Recommended for ages three and up, each window will either reveal a mini figurine, customizable holiday accessory, sticker, or a decorative gift box.
This post may contain affiliate links.
To which I earn a small commission, at zero cost to you!
Find more info in our
Privacy Policy
.
Disney Mickey Mouse Advent Calendar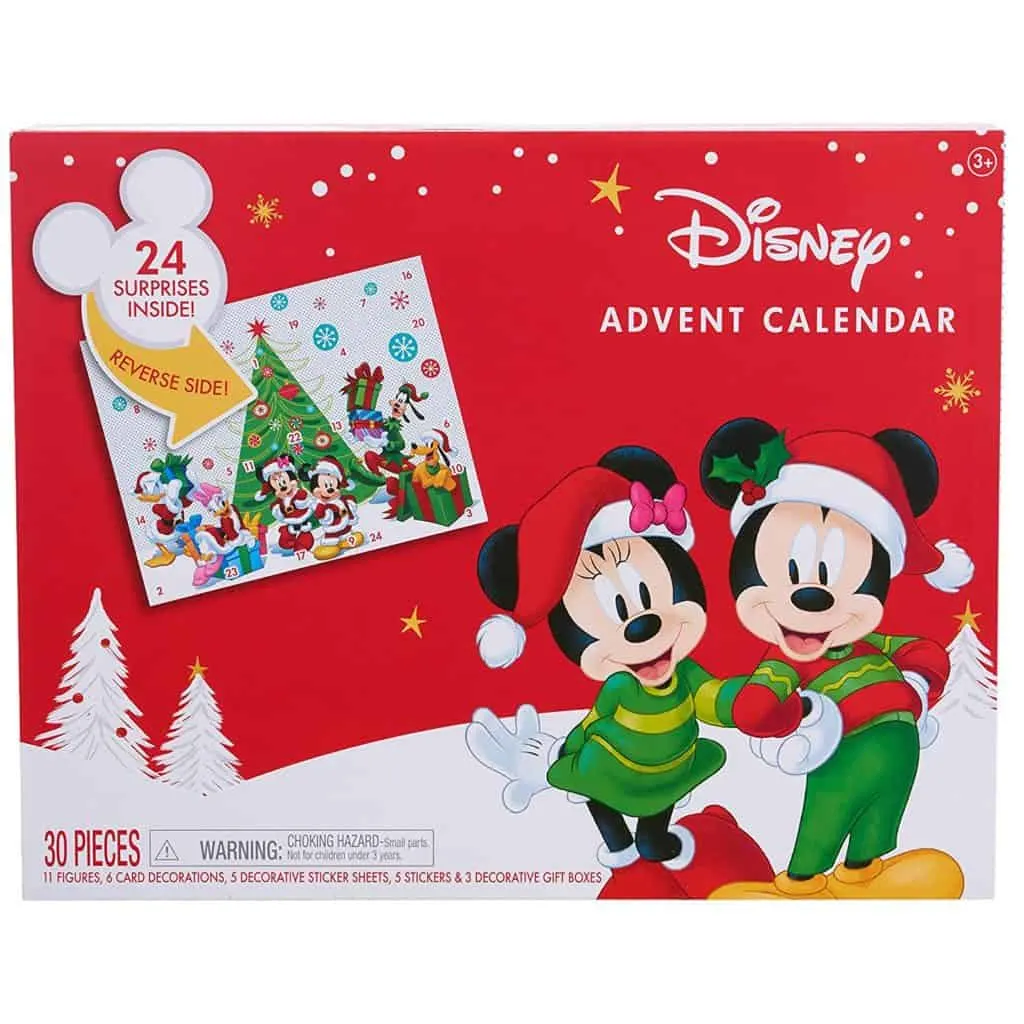 Families can count down to Christmas with Mickey Mouse and friends with this set that features 11 mini surprise figures, 5 customizable holiday accessories, 5 character stickers and 3 decorative gift boxes. The set even features an exclusive Mickey Figure.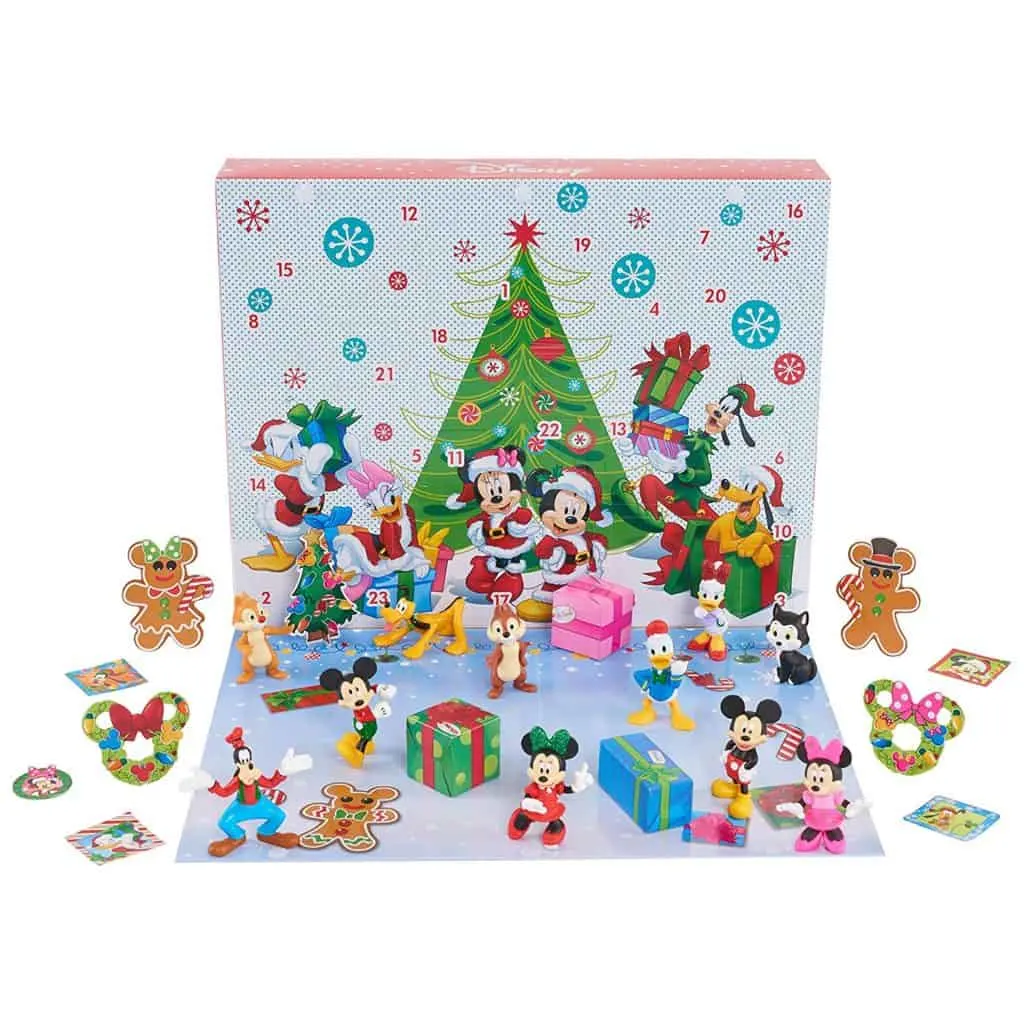 Disney Junior Advent Calendar Exclusive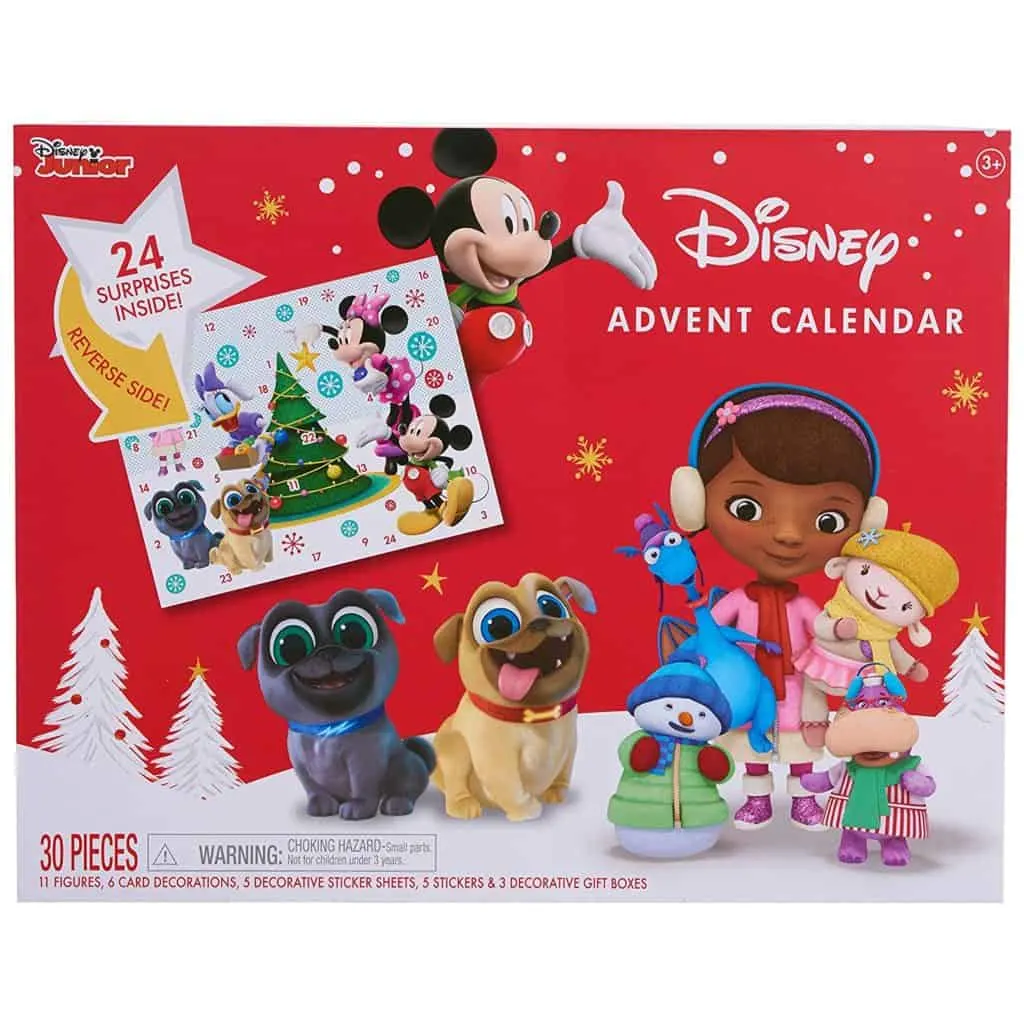 Discover the magic of the holidays with the Disney Junior Advent calendar! Kids can countdown to Christmas with their favorite Disney Junior characters! This festive calendar comes with 11 mini surprise figures, 5 customizable holiday accessories, 5 character stickers, and 3 decorative gift boxes. Look out for the exclusive Minnie Mouse figure with a glitter bow!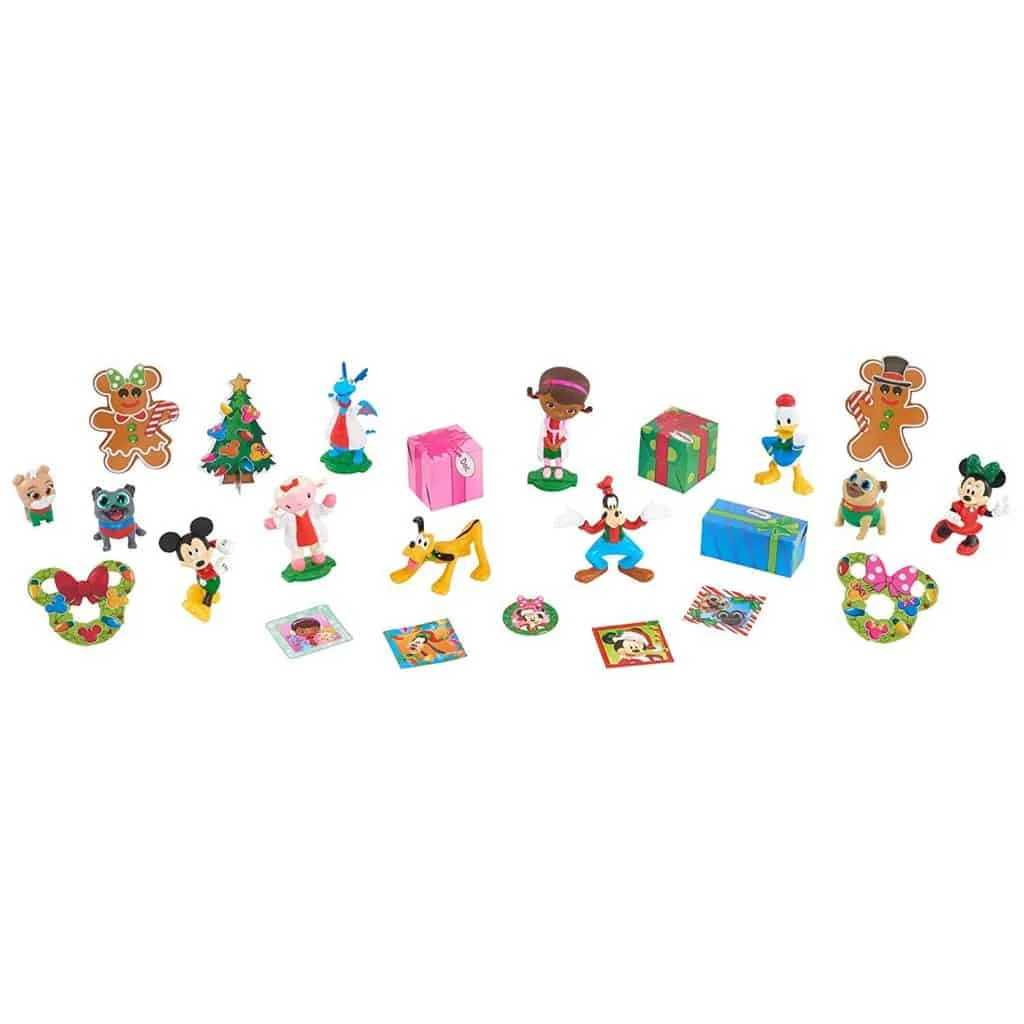 Disney: Storybook Collection Advent Calendar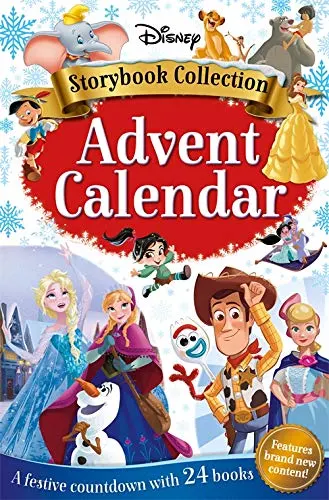 Join all your Disney friends this Christmas with this magical collection of 24 timeless tales. Unwrap a special storybook every day in the build-up to Christmas and have a magical start to your festive season.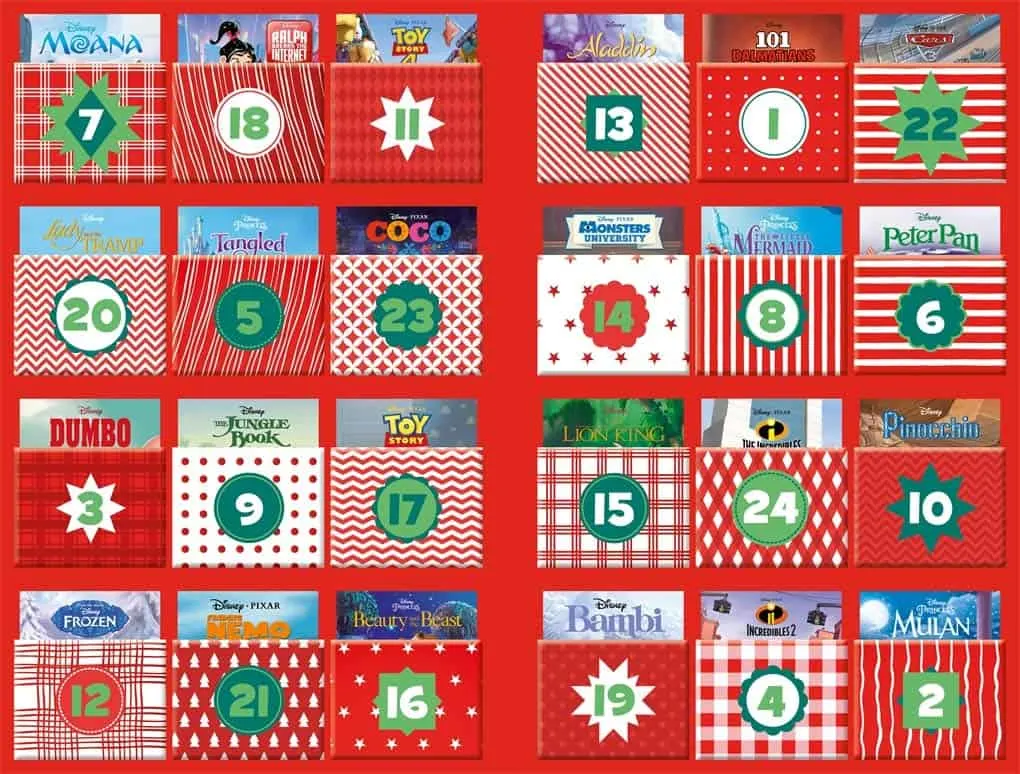 LEGO Star Wars 2019 Advent Calendar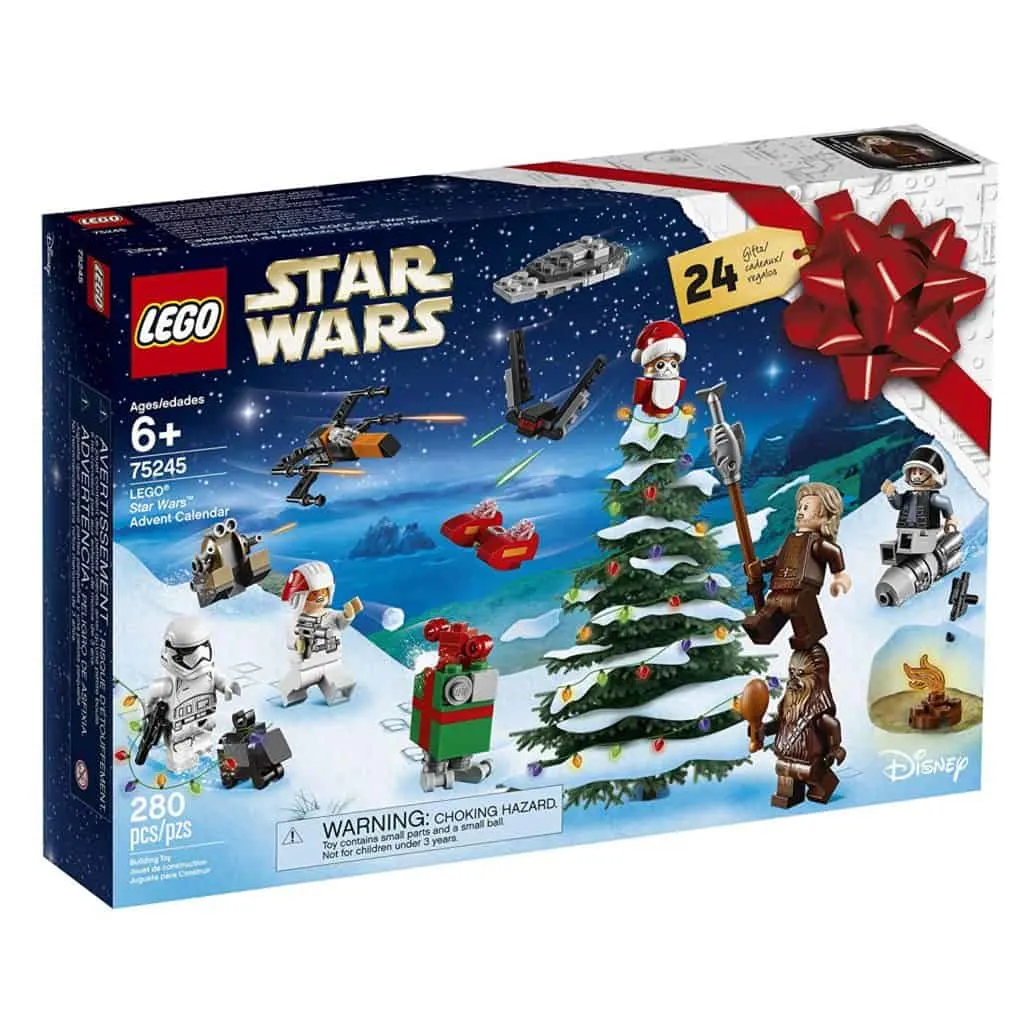 This 280-piece Christmas & holiday gift idea includes 24 buildable LEGO characters action minifigures, exciting vehicles and starship models to collect, plus a selection of blaster weapons and a foldout playmat to get the creative play started right away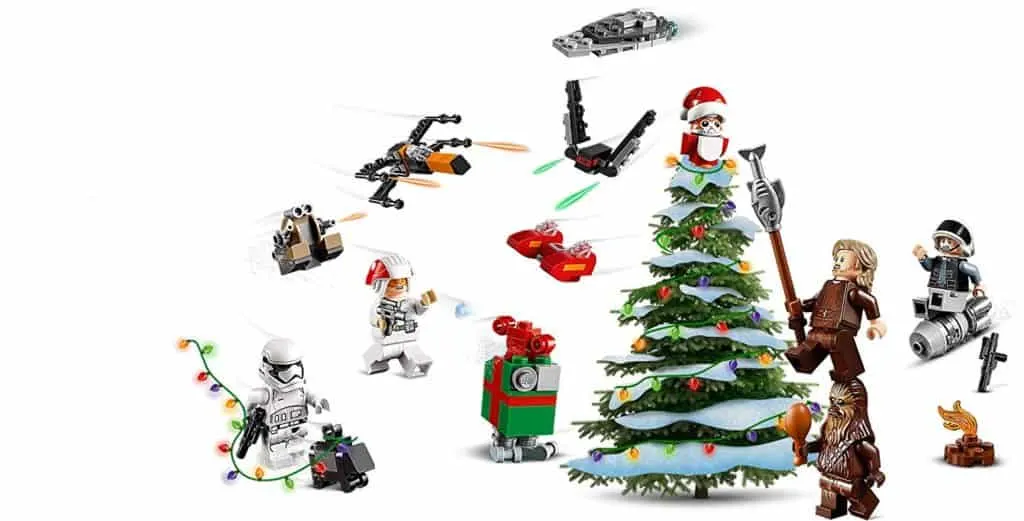 Disney TSUM TSUM Advent Calendar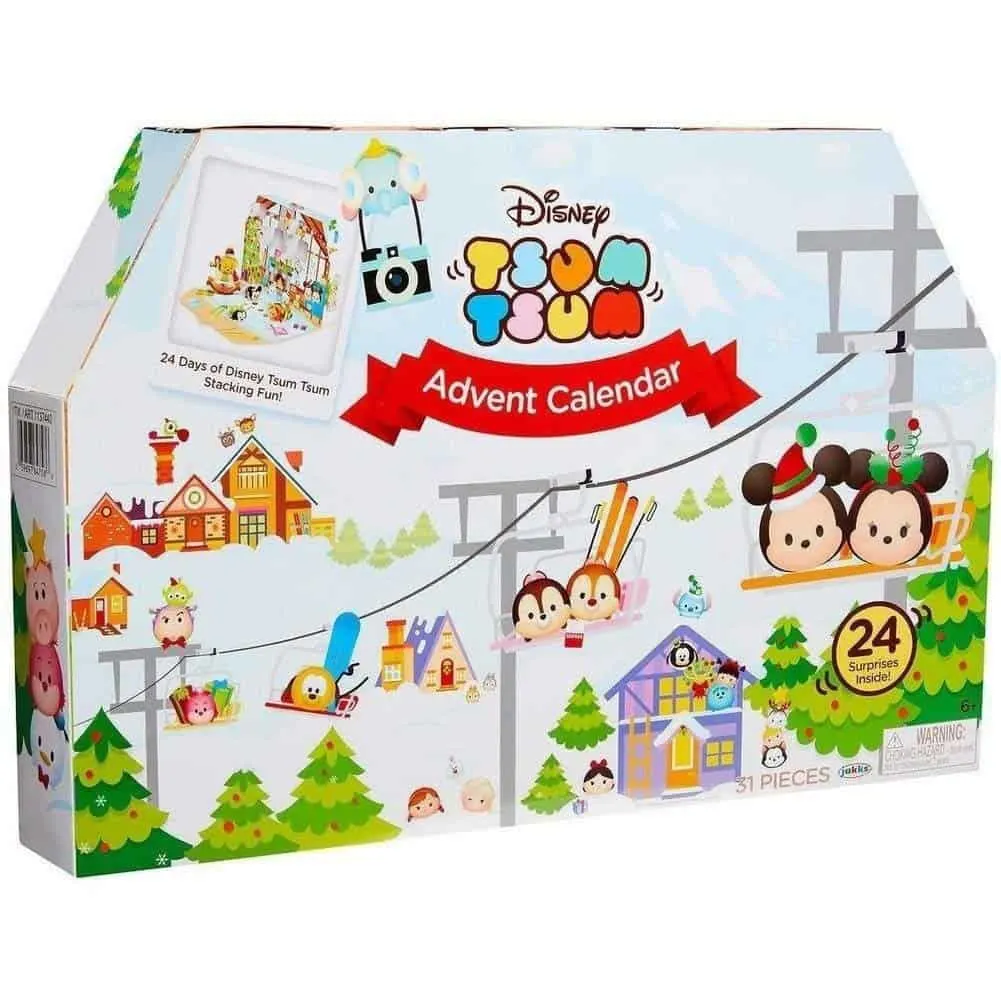 Enjoy counting down the 24 days until Christmas with the Disney Tsum Tsum Advent Calendar – 31 Pieces. There are 17 Tsum Tsum figures, 6 large, 6 medium and 5 small in holiday attire as well as 5 holiday themed accessories, and 2 seasonal head pieces in themed package. Each holiday accessory is stackable and can be used to stack a large, medium & small Tsum Tsum figure on its own or used to build out an even taller stack with other accessories! Head pieces fit on each large Tsum Tsum figure for the perfect holiday decoration. Collect, stack and display your favorite holiday themed Disney Tsum Tsum characters!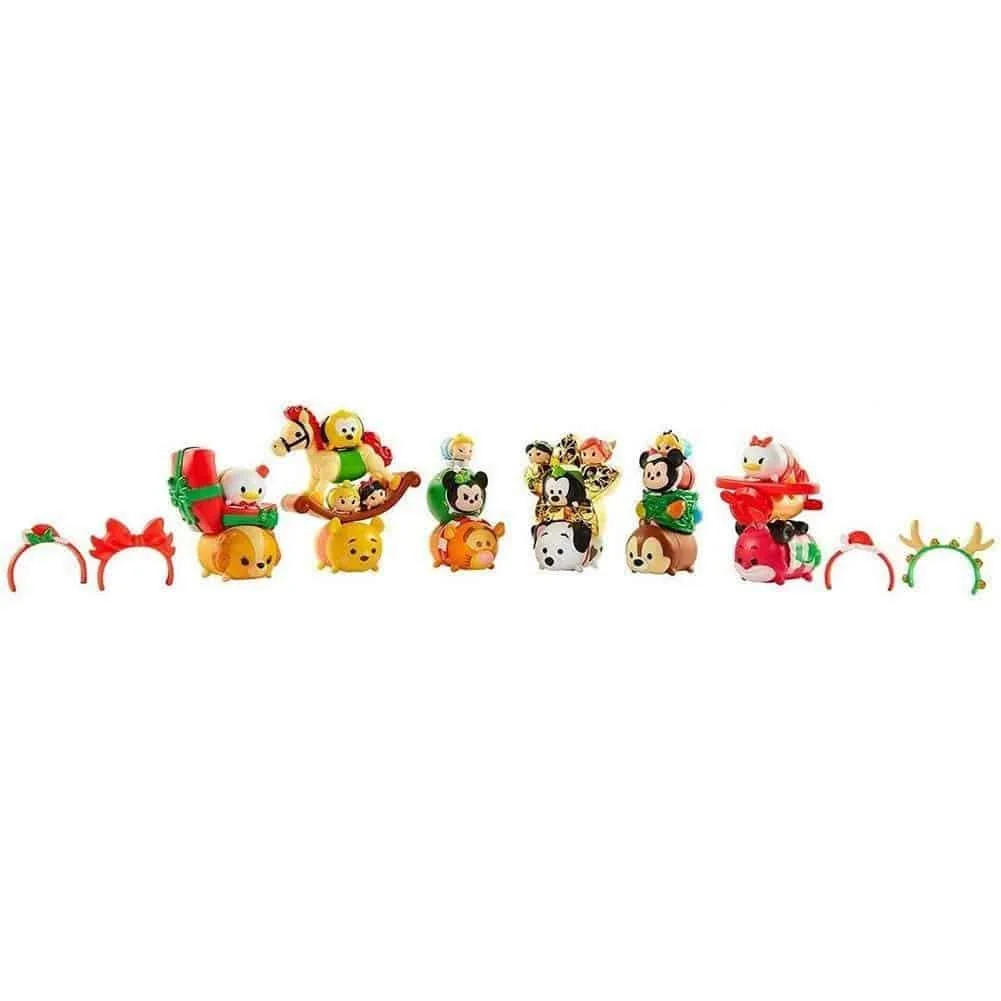 Disney Pixar Cars Advent Calendar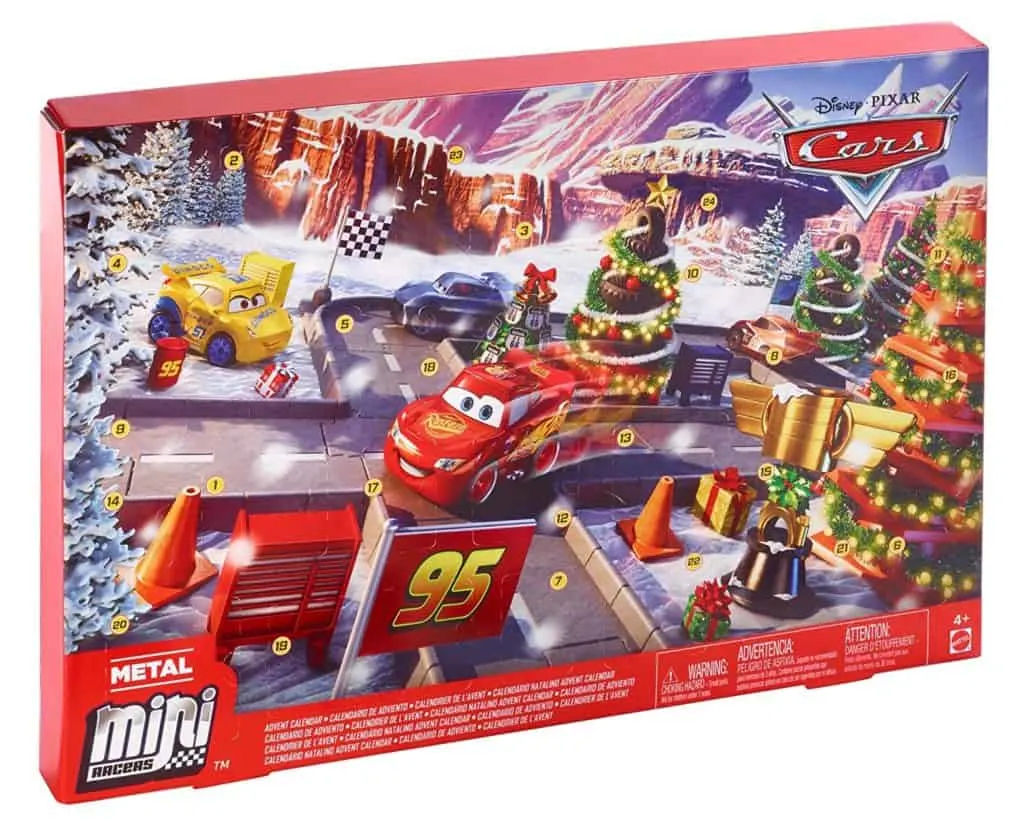 Countdown to Christmas with Disney·Pixar's Cars! This colorfully fun advent calendar comes packed with racing accents, holiday details and special surprises! When you open each date's door, you will find a movie-themed treat – either an accessory or a die-cast mini character vehicle! By the final calendar day, the storytelling pieces and die-cast mini racers create a complete playset! Add more excitement to your favorite fans' holiday with the Disney·Pixar's Cars Advent calendar!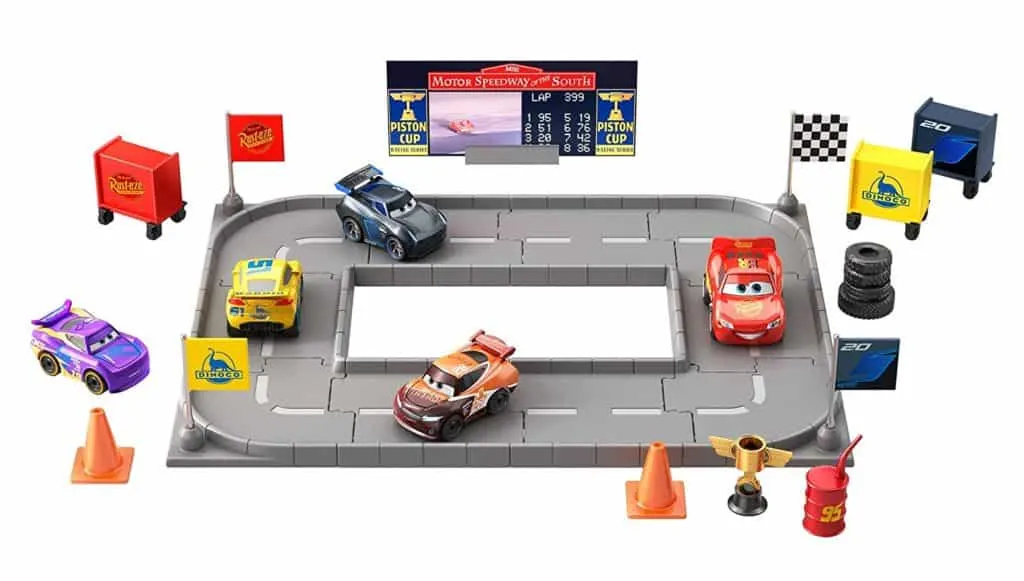 You May Also Like