Last Updated on December 2, 2021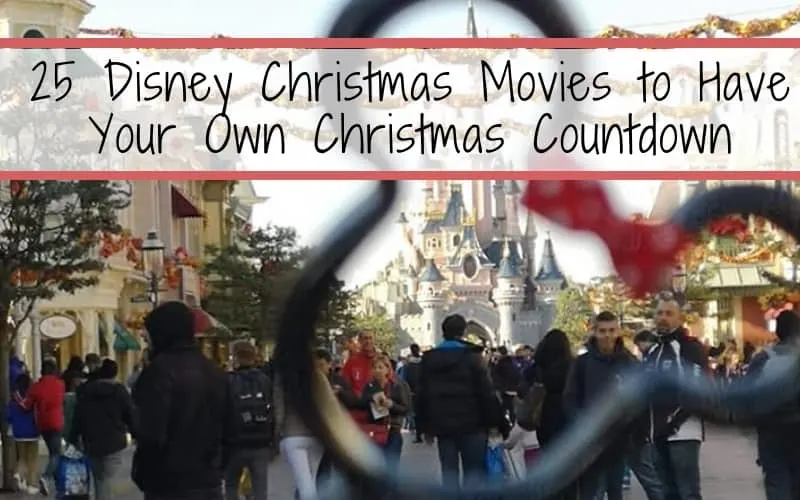 Thanksgiving is officially over and we can now listen to Christmas music, decorate our houses with garland, bows, and lights …. and spend as much time watching those wonderful Christmas movies that take us back to our childhood. This is the Disney's 25 Best Christmas Movies to Countdown the Holidays
This post may contain affiliate links.
To which I earn a small commission, at zero cost to you!
Find more info in our
Privacy Policy
.
The Santa Clause is a huge hit in our house. Both kids love Tim Allen's physical comedy and are slowly starting to figure out that he also stars in their second favourite Disney movie; Toy Story. We can see the wheels turning, they just aren't quite there yet. Olaf's Frozen Adventure is another favourite, mostly for the music though. They love listening to the soundtrack in the car on the way to school.
We aren't quite sure which version of ' A Christmas Carol' we prefer but each version has its own spin on the tale and they are all worth watching. Toy Story is such a great story, with very little Christmas involved, so it's nice to ease into the holidays.
A Muppet Family Christmas has been my favourite Christmas movie since I can remember. I am happy to say that I have passed this love on to my two children. This is also a soundtrack that we tend to listen to a lot in the car, but we also watch this film at least once per day. I doubt I will ever grow old of this film.
Your Thoughts...
Please share your thoughts in the comments or reach out on social media...We would love to hear from you.
Follow Mouse Travel Matters for Disney Parks news, the latest info and park insights, follow MTM on Twitter, Facebook, and Instagram.
You May Also Like…