Last Updated on December 2, 2021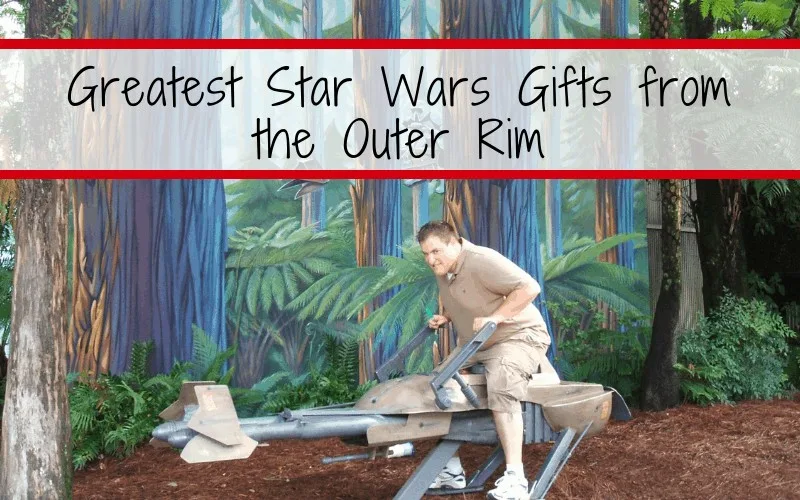 We have been Star Wars fans for a long time, and we have seen many great Star Wars Christmas gifts in the past.
But we have noticed with the increased interest in Star Wars and the coming attractions at Disney Parks some of the best Star Wars gifts out there may go unnoticed.
This post may contain affiliate links.
To which I earn a small commission, at zero cost to you!
Find more info in our
Privacy Policy
.
Spread your love of Star Wars with Star Wars wrapping paper.
If you side with the Galactic Empire, our the Rebel Alliance (Alliance to Restore the Republic), there is something for everyone. This Star Wars Gift Guide from the Outer Rim is for you. Whether its Christmas, Father's Day, Mother's Day or May the 4th, that Star Wars fan in your life will love these Star Wars gift ideas. Let's jump right into the 25 Greatest Star Wars Gifts from the Outer Rim.
Star Wars Gifts from the Outer Rim
The Best Sounding Headphones in the Galaxy
SMS Audio Street by 50 Star Wars 2nd Edition Headphones are professionally tuned running 40mm custom drivers, and sporting memory foam leather wrapped OVAL-FIT cushions can place you right in the centre of the action. Great for speeding through the galaxy our your workout.
Connectivity Technology: Wired
Star Wars Themed Coffee Accessories
If you didn't think Star Wars and coffee had a connection, think again. During the filming of Rogue One: A Star Wars Story a coffee made an impact on filming. Gareth Edwards director of Rogue One shared a story from the film set, with the SXSW 2017 crowd.
He stated that during the making of the film, the name of the planet Scarif from the film was the result of a misspelling of his name on a coffee cup. "I must have said, 'It's Gareth,' and they wrote 'Scarif,'" he said to laughs.
Our
Top Picks

for Star Wars Awesome
;

=

=

=)

=======–




From a galaxy far far away! It has become the ultimate in sci-fi fantasy. This backpack is designed after the character Boba Fett. Carry your stuff in this awesome laptop backpack with plenty of pockets. We love the detail on this officially licensed Star War merch.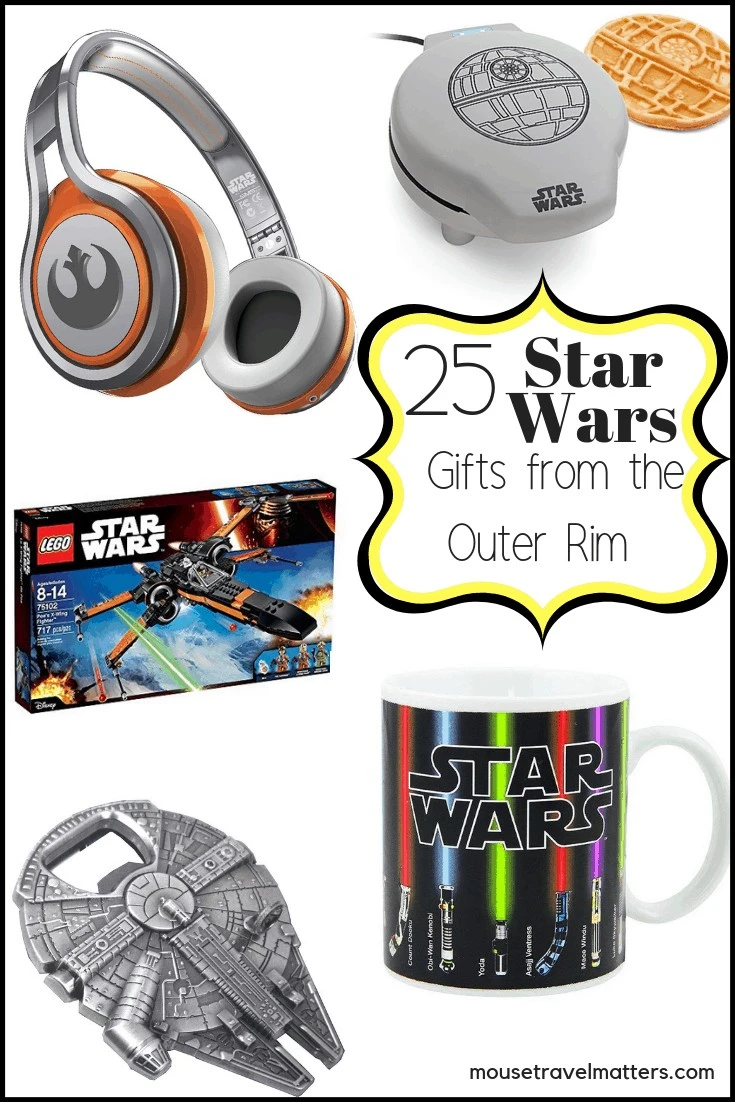 Star Wars Meets The Bard
Check this out! Experience Star Wars as an Elizabethan drama. See theatrical monologues and dialogue from your favourite Star Wars characters. All this complete with authentic meter and verse.
See links to all the books in this series, above.
William Shakespeare's Star Wars: Verily, a New Hope
William Shakespeare's The Empire Striketh Back
William Shakespeare's The Jedi Doth Return
William Shakespeare's The Phantom of Menace
William Shakespeare's The Clone Army Attacketh
William Shakespeare's Tragedy of the Sith's Revenge
William Shakespeare's The Force Doth Awaken
William Shakespeare's Jedi the Last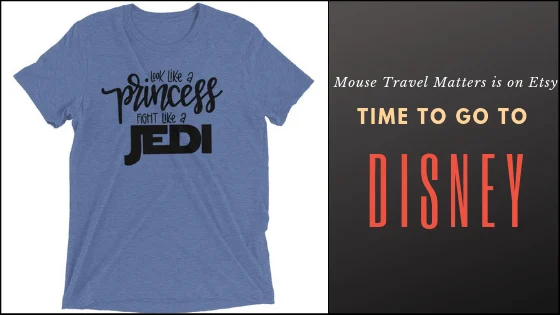 Star Wars Tooling
For the rebel or imperial technician in your house, there are some pretty cool Star Wars small tools.
Star Wars Gifts for the Kitchen & Dining Room
Breakfast Time
There is really something Star Wars for everyone. So you can even transform your kitchen & dining room with all things Star Wars.
Star Wars Gifts for Travellers
LEGO Star Wars
Bonus
This one broke the Internet.
Star Wars Movie Roaring Chewbacca
The posts and pages of Mouse Travel Matters
do contain affiliate links that we earn a small commission for,
they come at no extra cost to you!
The amount of Star Wars merchandise clogging the galaxy has hit new heights. A lot of this stuff is actually useful and/or super awesome. We hope you enjoyed some of the greatest Star Wars gifts from the Outer Rim and found something for the Star Wars enthusiast in your life on your budget.
Your Thoughts...
Please share your thoughts in the comments or reach out on social media...We would love to hear from you.
Follow Mouse Travel Matters for Disney Parks news, the latest info and park insights, follow MTM on Twitter, Facebook, and Instagram.
You May Also Like…