Last Updated on July 27, 2022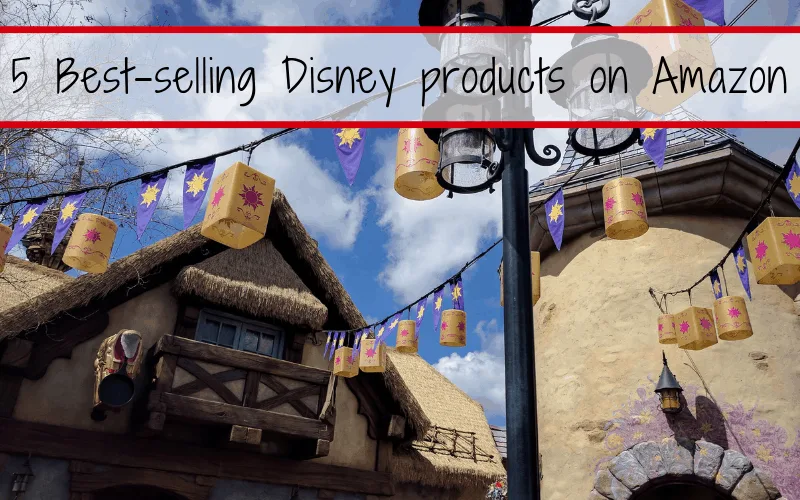 Through careful Amazon searches, we found the best-selling Disney products on Amazon that Disney goers tend to purchase, and it is not what you think they would be.
There are many things our readers look for when they are preparing for Disney. The big thing: lightweight practical gear & comfort items. Start your Disney gear search with your Top 5 Amazon picks straight from our readers.
Through careful Amazon searches, we have been able to find the top 5 products that Disney goers tend to purchase, and it is not always what you might think.
This post may contain affiliate links.
To which I earn a small commission, at zero cost to you!
Find more info in our
Privacy Policy
.
Gear Guide | Readers Choice
Bitbelt
This is our #1 bestseller. We sell anywhere from 30-100 of these per month. Acting as a second layer of protection, Bitbelt secures your Magic Band (among other watch-type wrist-wear).
The drama and time required to replace your Magicbands will certainly have you missing your FastPass reservations. The Bitbelt comes in packs of 12 and is inexpensive Magicband insurance.
Mickey Mouse Drawstring Backpack 2-Pack
Drawstring bags are perfect for carrying your essentials around Disney & Theme Parks. We hope you enjoy our guide on how to pack the perfect park bag ever.
The perfect bag is, however, an elusive topic. Our readers have demonstrated that the bag of choice is the drawstring bag. They are great for taking on and off for rides, and their small/compact nature prevents over-packing.
Sketchers Performance Women's Go Walk
Our pick for the best women's walking shoes for long Disney days!
Of all the shoes we love, these are the ones that our readers snap up. Each week we see more and more Disney travelers choosing this for their footwear needs. They have great support and are relatively inexpensive. These shoes are comfortable, and easy to slip into.
Your typical sneaker/running shoe can get a little heavy after 12 hours on your feet. Sketchers Go Walk are lightweight and breathable – which is exactly what you need at Disney.
Disney 2-Pack Family Rain Ponchos
You know it's going to rain at one point during your vacation, especially in Florida. Disney sells ponchos in the parks and they can be crazy expensive. When the rain strikes the lines for cash registers double in size just to purchase a Disney poncho.
And we are guessing you are already soaked by the time you get to a store.
Arrive at the parks with your poncho pre-packed and ready to go. They are available for Adult & Youth; matching ponchos.
Disney Authentic Licensed Spiral Autograph Book
Of all the autograph books available on Amazon, this one sells like crazy.
There are approximately 65 printed pages, making it significantly larger than the books within the parks, and about half the price.
This autograph book does not have photo holders like the parks, but that just means you aren't buying a new one twice as fast.
The pages are regular thickness paper – have the characters sign in Sharpie marker and while you can see the signature on the backside of the page there's not one page where the marker bled through to the next.
Your Thoughts...
Please share your thoughts in the comments or reach out on social media...We would love to hear from you.
Follow Mouse Travel Matters for Disney Parks news, the latest info and park insights, follow MTM on Twitter, Facebook, and Instagram.
You May Also Like…
Best Disney Resorts For Kids; Which Disney World Resort is Best for Your Family?
Adult Disney Themed T-shirts for the Bigger Kids
How to Pack the Perfect Disney Park Bag Ever!
Disneyland Paris Packing Tips For Winter
12 Things You Should Never do at Disney
9 Rookie Mistakes You Didn't Know You Made on Your Last Disney Trip