Last Updated on December 30, 2020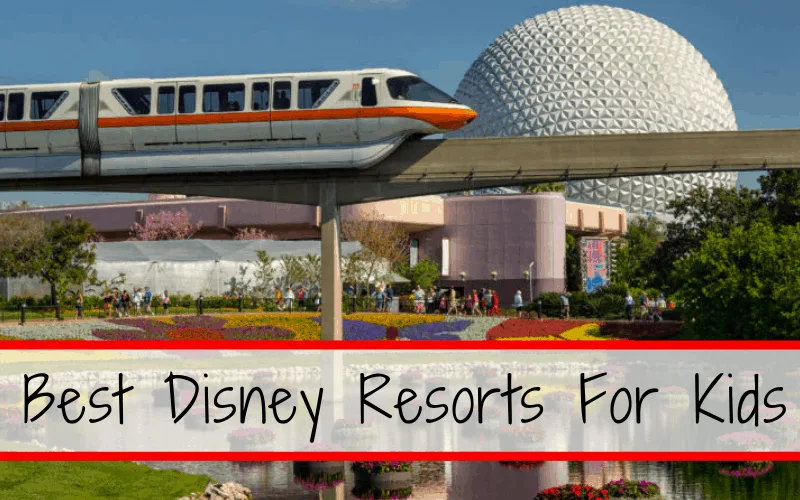 What are the best Disney resorts for kids? Here are some top suggestions for where to stay when travelling with little ones. Disney World certainly knows how to cater to families, with their onsite accommodations.
Most Disney World hotels—all of which are themed—provide swimming pools, restaurants, transportation, and Disney Park perks.
This post may contain affiliate links.
To which I earn a small commission, at zero cost to you!
Find more info in our
Privacy Policy
.
Why choose a Disney resort?
I know there are tons of non-Disney hotels in the vicinity of the property that offers more space at a lower cost than Disney-owned resorts. While I am sure these are terrific hotels, I have yet to stay off-site. There are a few reasons for this:
Never breaking the "Disney bubble".
Magical Express
Earlier Fastpass Booking Window
Disney transportation
Disney knows kids.
Extra Magic Hours
Disney Resort Categories: What's the difference?
Disney categorizes its hotels into Value, Moderate, and Deluxe categories. ALL Disney resort hotel stays come with the perks outlined above. All rooms also come equipped with wifi and mini fridges. However there are also some differences in the amenities based on category.
Value Resorts
They all have rooms that measure around 260 square feet and are priced around $100-$200 per night (for non-suites), depending on the season.
For dining options, the Value resorts have food courts and pizza delivery, but no sit-down (table service) restaurants.
They all include at least one pool, but no water slides.
To date, we have stayed at All-Star Movies and Art of Animation.
Moderate Resorts
The Moderate Resorts each have a table service restaurant in addition to the food court for more dining options. They also have a main pool with a waterslide in addition to secondary "quiet pools".
Moderate rooms have larger square footage than the Values (314-340 square feet) and some can accommodate 5 guests by including an extra pull out bed.
The cost for a Moderate resort is $180-$290 per night, depending on the resort, room location, and season.
Deluxe Resorts
The dining at Deluxe resorts includes a more upscale table service restaurant and a quick service option, but not a food court. They all have a main pool with a water slide in addition to smaller quiet pools. They also have gyms and salons on site.
The cost per night at a Deluxe resort ranges from $325-$830 for a standard room. Animal Kingdom Lodge tends to be the least expensive and the Grand Floridian and Polynesian being the most expensive.
We have resort hopped each of these lovely resorts, as well as accomplishing the Monorail Pub Crawl. I would recommend anyone of these to those that can afford it.
Which Disney World Resort is Best for Your Family?
The following list features the best Disney hotels for kids, with suggestions for value, moderate, and deluxe accommodations, so you can find the right hotel to suit your needs and budget. Where to stay at Disney World with toddlers?
Value Resort Hotels
Find affordable comfort and convenience for families on the go.
All-Star Movies Resort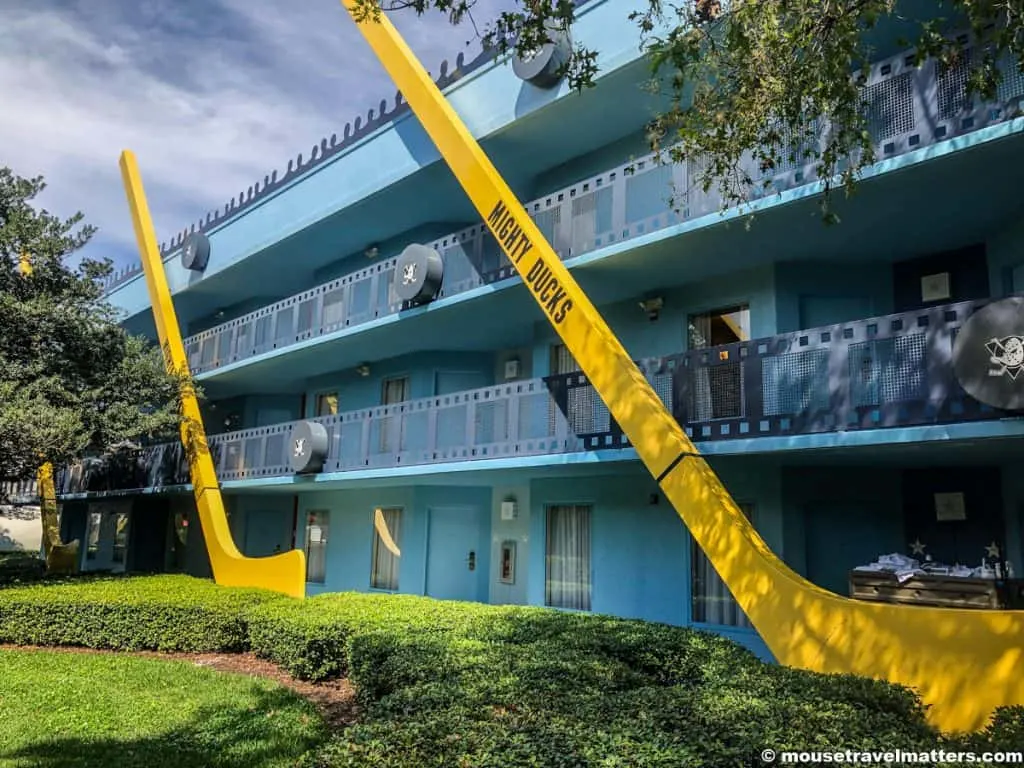 Of all the All-Star resorts, Movies is the best of 3. The theming may be a little out of date (Mighty Ducks?) and the bus stop/Food court can be pretty far from some of the buildings, it still has the best theme for attracting the little ones. Everyone will love playing in the Fantasia pool, and walking around Andy's Room.
When asking yourself, where to stay at Disney World with toddlers, you really do want to make a special room request. All of these resorts mentioned have cribs available (first come first serve) free of charge and they all have enough room for a (folded) stroller but getting a ground floor room, near the main hall/ bus stop is the best possible option for families with small children.
We recently stayed at All-Star Movies resort on our latest trip to Disney and the secret menu items at the food court were something that everyone needs to try at least once during their vacation.
Disney's Art of Animation Resort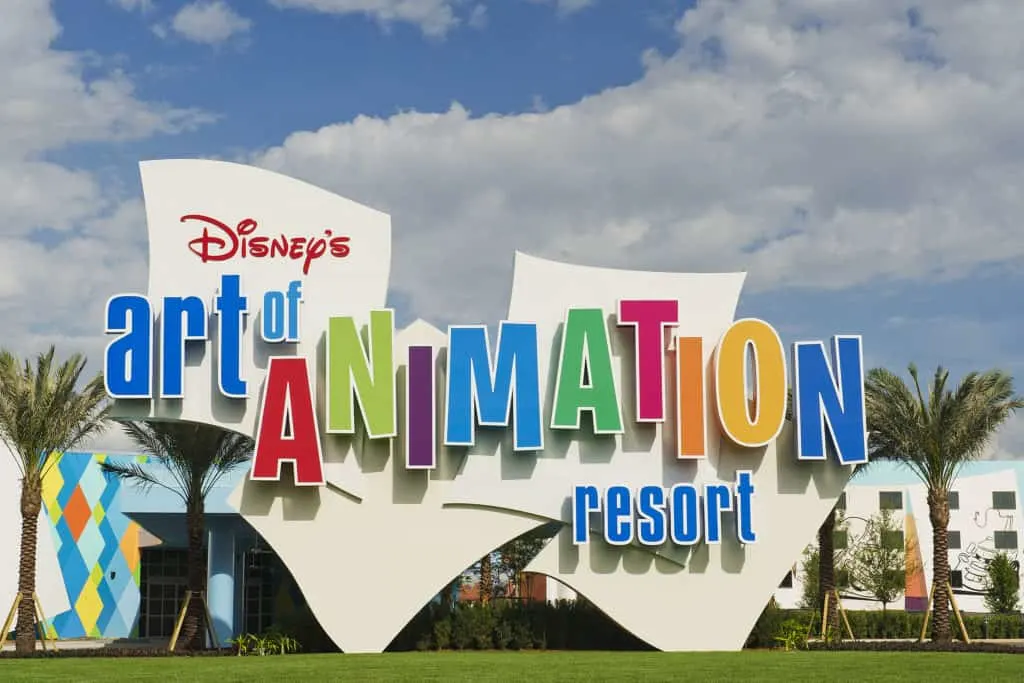 Of all the Disney resorts, regardless of the price range, Art of Animation has come up as the best resort for families with young children, and Best Value Resort overall. The theming, pool, amenities and sheer size of the rooms are enough to appeal to any child.
Starting Fall 2019, Art of Animation will also be 1 of only 4 resorts with direct access to the new Disney Skyliner! These Skyliners will give transportation to Epcot and Hollywood Studios, making it that much easier to take the children to see Star Wars: Galaxy's Edge and Epcot World Showcase.
Disney's Pop Century Resort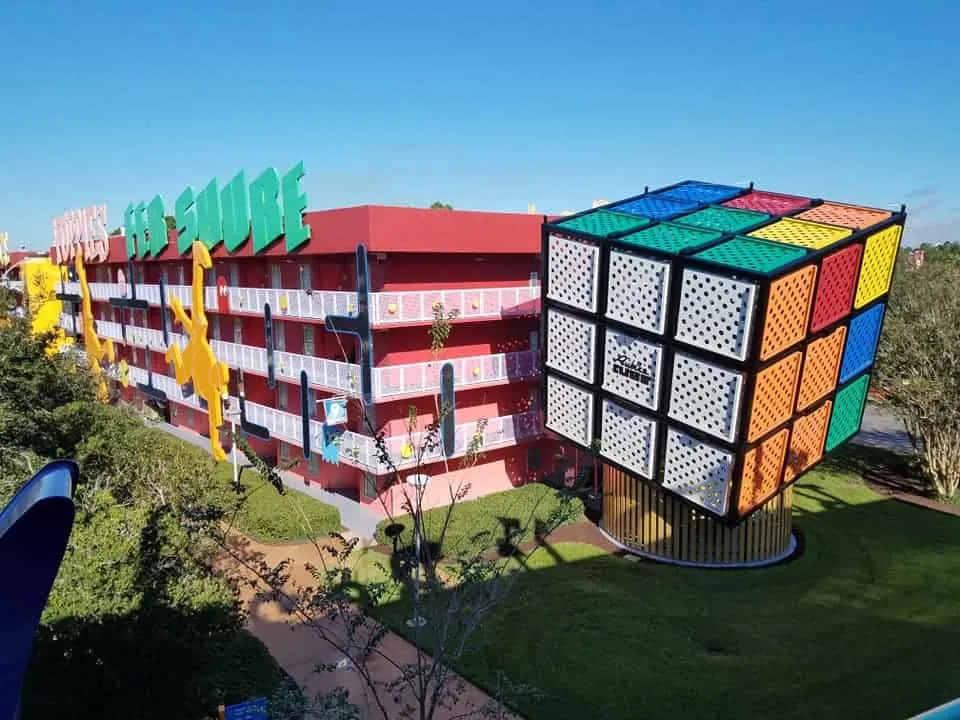 Disney's Pop Century Resort shows off every fad from the 1950's through the 1990's. Sitting next to the Art of Animation, Pop Century resort shares access to the Disney Skyliner system and can take guests to either Hollywood Studios or Epcot without ever stepping foot on a Disney bus.
Kids can get in the spirit of the 1960's at the sprawling Hippy Dippy Pool, which features flower-shaped water jets. For the little ones, a kiddie pool area with a pop-jet water fountain is located nearby.
Two more pools, the smaller 1950's Bowling Pool and the 1990's Computer Pool, are also on hand for Guests looking to take the pop-culture plunge.
Moderate Resort Hotels
Enjoy the perfect combination of enchanting themes and travel value.
Disney's Caribbean Beach Resort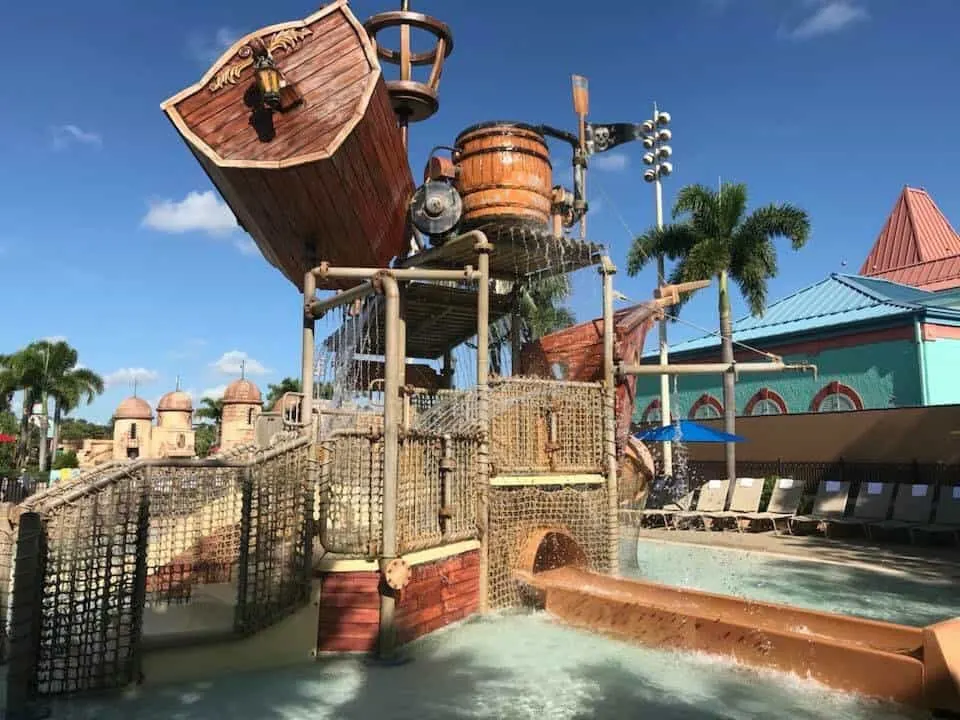 Another Disney Skyliner resort, Caribbean Beach Resort has direct access (meaning no transfers) to Disney's Hollywood Studios. This makes waking early for those Star Wars EMH days a little easier to handle.
The amazing pirate themed rooms, 2 slides and water cannons at the pool area and little ones will love being marooned at the nearby shipwreck play area. Disney's Caribbean Beach Resort has a little something for everyone, even us when we choose this resort for our honeymoon nearly 10 years ago, long before we had kids.
Can you tell that Caribbean Beach resort is our pick for Best Moderate Resort?
The Cabins at Disney's Fort Wilderness Resort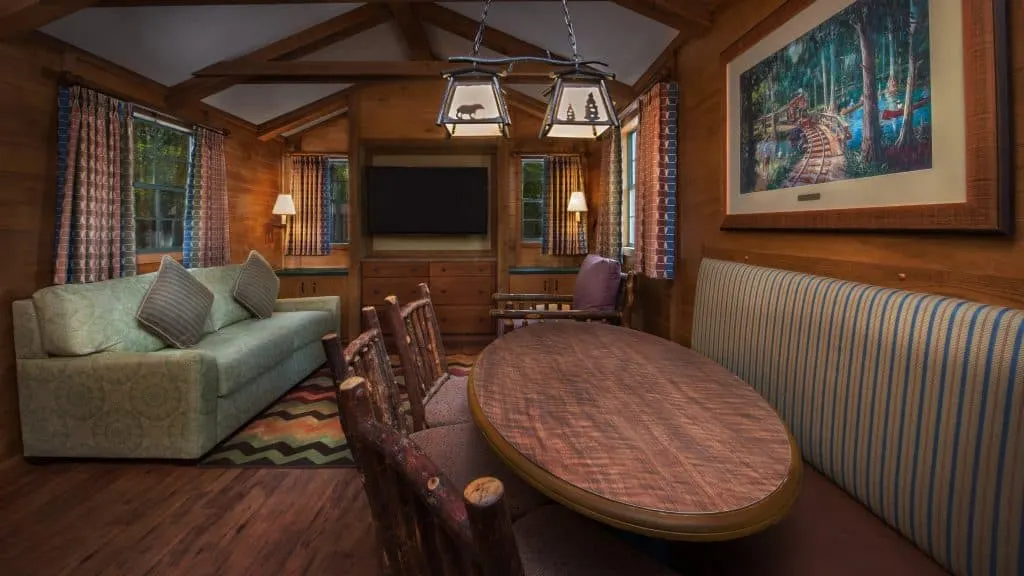 With nearly 750 acres of pine and cypress forest, Disney's Fort Wilderness Resort & Campground is teeming with wildlife like deer, ducks, armadillos and rabbits. These aren't your grandma's cabins; this is glamping on a whole other level; a fully furnished private cabin in the woods spacious enough to sleep 6 adults.
We do suggest having groceries delivered to your cabin but the pool area more than makes up for having to "rough it" at Disney. Don't forget, the Hoop-Dee-Doo Musical Revue is hosted at Disney's Fort Wilderness Resort and the entire resort is dog-friendly.
Disney's Port Orleans Resort – French Quarter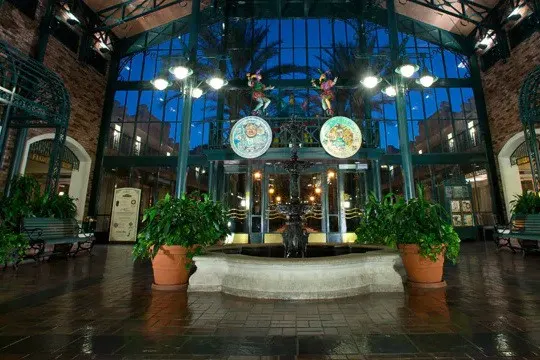 Last but certainly not least, Disney's Port Orleans Resort – New Orleans's historic French Quarter is where cobblestone streets, gas lamps, wrought-iron balconies, and fragrant magnolia blossoms come to life.
The kids will love relaxing on a horse-drawn carriage as you travel through delightful scenic landscapes offered at 2 unique resorts. There are 2 incredible pools, including a Mardi Gras-themed pool area. Kids can also enjoy Movies Under the Stars, Bike Rentals, and Cajun Campfire Activities.
Deluxe Resort Hotels
Experience richly themed getaways with fine dining and gracious amenities.
Animal Kingdom Lodge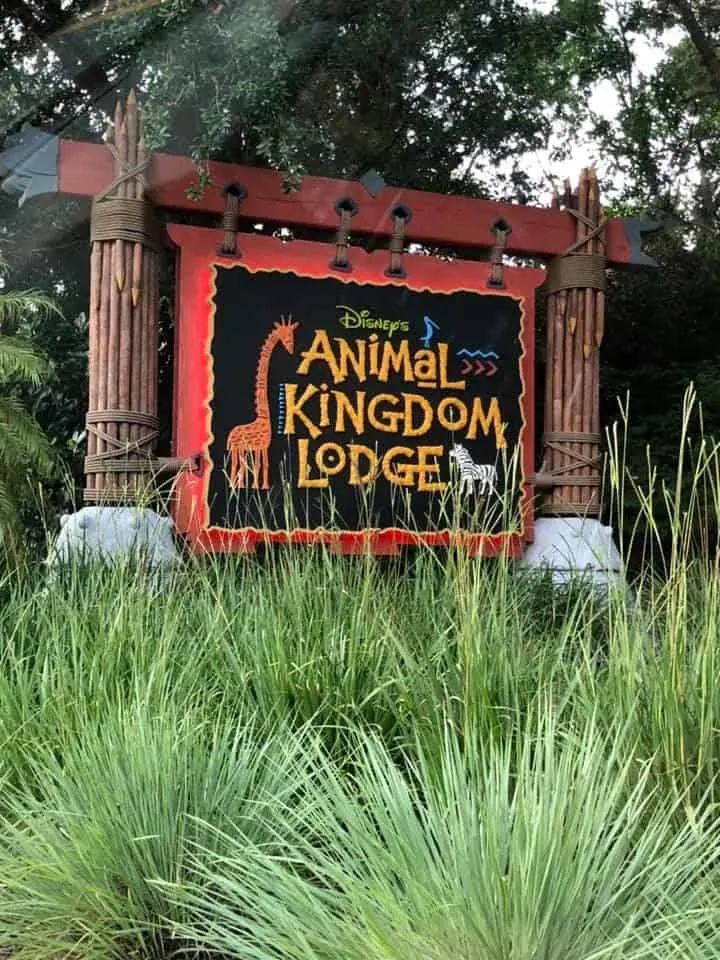 Waking to a giraffe outside of your window… need I say more? Disney's Animal Kingdom Lodge's horseshoe-curved design provides a spectacular view of the 4 lush savannas that house over 200 hoofed animals and birds.
In terms of the pools, Animal Kingdom Lodge has an 11,000-square-foot pool with an exciting waterslide and gently sloping, zero-depth entry point similar to that of a natural watering hole. Surrounded by large canopy trees and Floridian palms, Uzima Pool includes a children's wading pool and 2 whirlpool spas
Disney's Contemporary Resort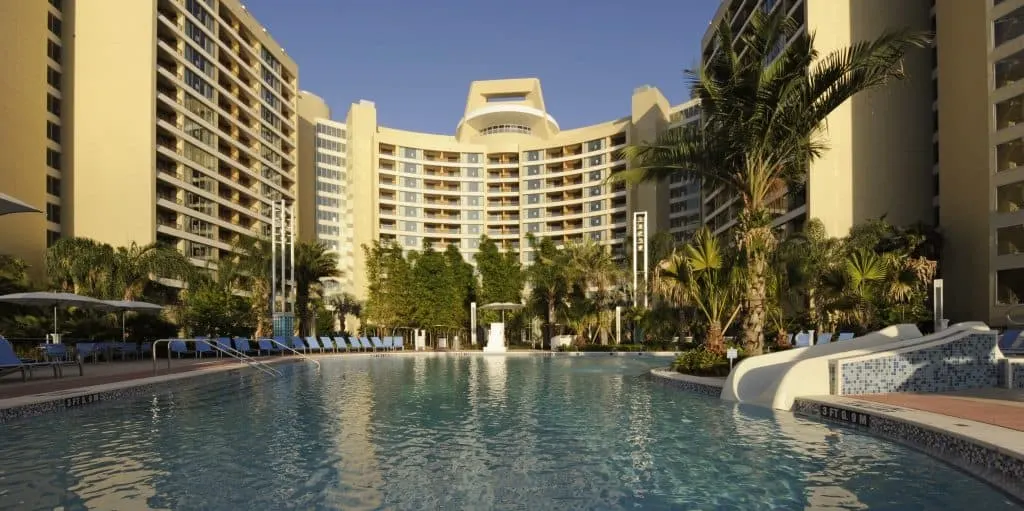 Famous for having the Monorail go right through this resort, kids will love staying so close to their favorite Disney park and parents will love being able to jump on the monorail in order to Resort Hop for some amazing off-park Restaurants.
Children can even make a splash in the water playground designed just for kids. Little ones will also love how easy they can access Chef Mickey's buffet character restaurant.
Disney's Contemporary Resort is also home to Pixar Play Zones! This unique space is great for parents wanting the night out for themselves and still allowing the children to experience all the fun of Disney.
At $65 per child (they must be independently potty trained, ages 4-12), the pilot program will take place nightly, from 6-10:30 p.m. and will transport young guests to a world full of excitement and adventure with their favourite characters from Disney•Pixar films "Toy Story" and "The Incredibles!"

Disney's Polynesian Resort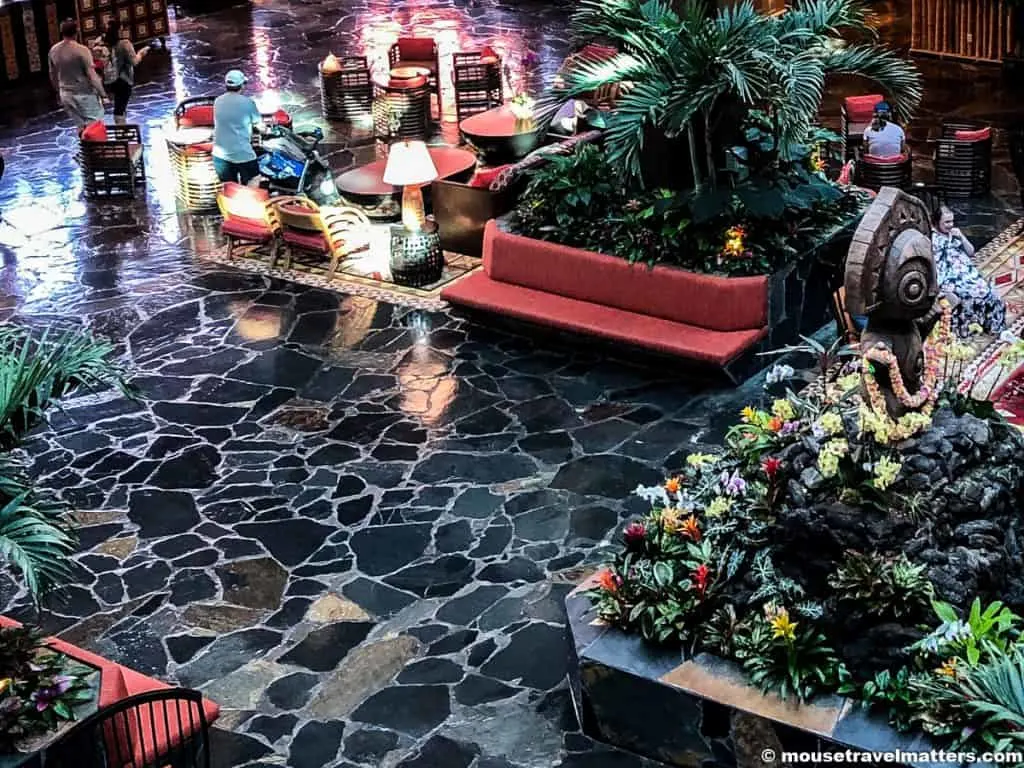 Not only is Disney's Polynesian Resort home of the famous Spirit of Aloha Dinner Show and 'Ohana character breakfast, but the Polynesian resort also has a large number of Bungalows available to those with a larger group.
As a monorail resort, Disney's Polynesian will have easy access to the Magic Kingdom, as well as being able to visit Epcot without having to jump on a bus – that means your stroller doesn't have to be closed!
We are torn between Polynesian resort and Animal Kingdom lodge in terms of Best Deluxe Resort, as they each have such different things going for them. But if push came to shove, the Polynesian would take our vote, if only by a hair.
Disney's Beach Club Resort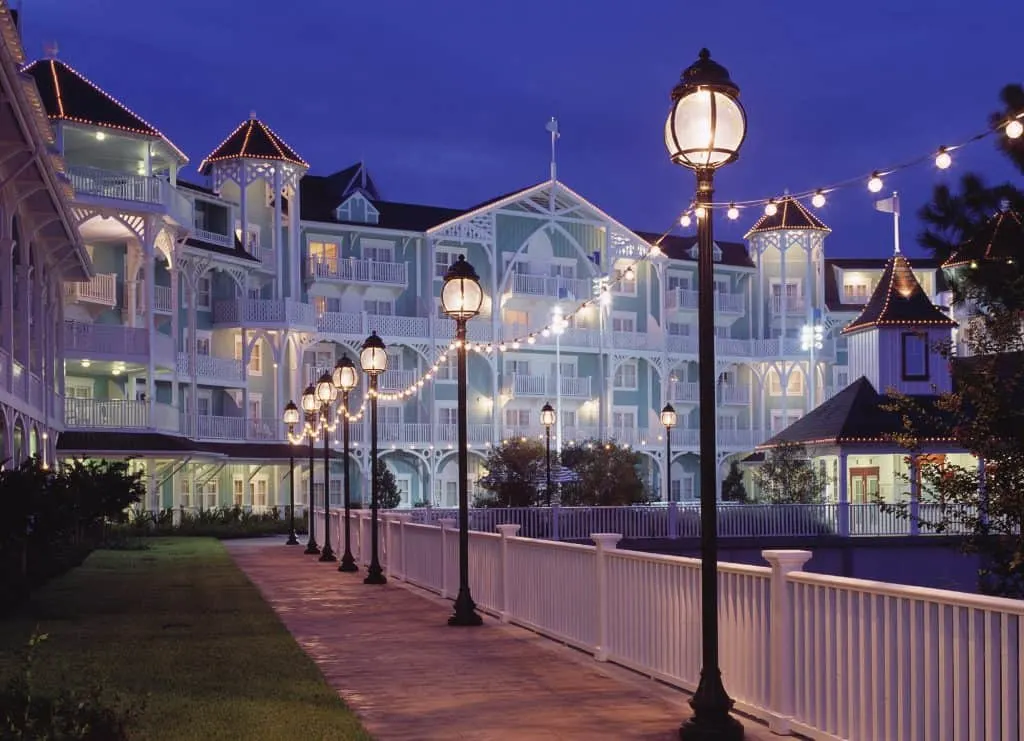 Home of Beaches & Cream Soda Shop with their 3 new unbelievable milkshakes, any kid would be dreaming of spending a week at Disney's Beach Club Resort.
Sharing many amenities with its more formal sister, Disney's Yacht Club Resort, Disney's Beach Club Resort is walking distance to Epcot and a convenient boat ride to Disney's Hollywood Studios. The pools are incredible and child-friendly. The resort itself is a short walk from the Fantasia Gardens and Fairways Miniature Golf, the kids will love it!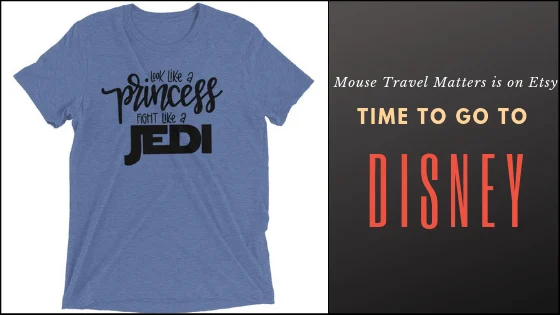 ---
The Best Disney World Hotels for Families – Authors pick.
Of all the family-friendly Disney resorts mentioned above, I have to say that Art of Animation is the best Disney World hotel for families; between the theming, location, price point and amenities, it has everything one could ask for in a resort.
Your Thoughts...
Please share your thoughts in the comments or reach out on social media...We would love to hear from you.
Follow Mouse Travel Matters for Disney Parks news, the latest info and park insights, follow MTM on Twitter, Facebook, and Instagram.
You May Also Like…
Disney's Coronado Springs Resort Review
Disney's Art of Animation Resort