Last Updated on July 14, 2023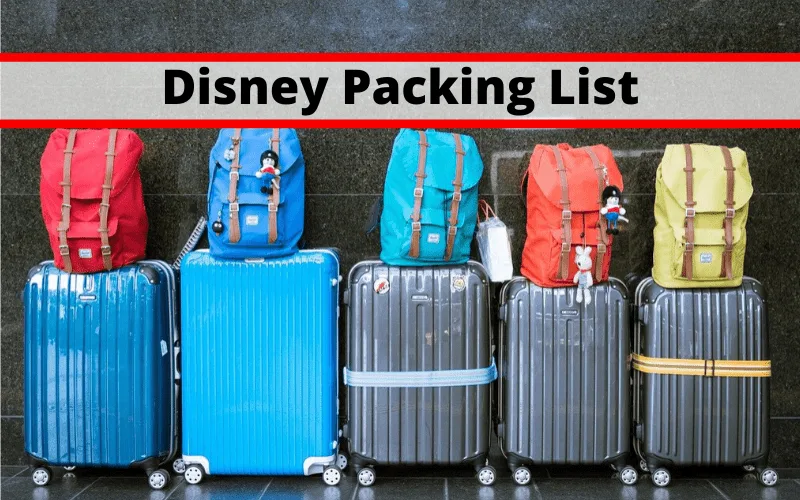 Having a Disney World packing list is a great time-saver, here's ours. Florida has seasonal temperatures just like everywhere else. Take the stress out of your Disney World packing.
Disney World Visit Ultimate Disney Packing List
Let's begin our Disney packing list with the highlights and the less-obvious items you never knew you needed.
First Things First: What kind of bag to take?
Depending on the type of touring you are doing that day, there is more than one type of Park bag that is suitable. We have a Best Park Bag post already but to make this short a sweet, we have 3 options to suggestion.
Purse – small camera, lip chap, cell phone. Nothing fancy. Good to walk around the resort or to Disney Springs. Bare necessities
Medium cross body day bag, like the Bagallini Hobo Bag. Large enough to hold a sweater, autograph book, a camera and a larger variety of needs. Doubles as a great carry-on item for the airplane and fit nicely on the rides.
BackPack. Water Bottle Pocket. Days for when we can't pop back to the hotel in the afternoon to change or when it's particularly hot and you know you will need a few extra things throughout the day.
WHAT TO PACK FOR DISNEY WORLD – THE NECESSITIES
Essential items for everyone's Disney packing list
Wallet, Tickets, and Directions
Comfortable Shoes
Backpack /Daypack
Water Bottle
Rain Jacket/Poncho
Cell Phone Charger
handheld fan
Sunscreen/Sunglasses
Frogg Togg Chilly Pad
autograph book
parade blanket
reuseable straw
Packing cubes
Disney pins
Inexpensive glow sticks
Waterproof Phone Case
Mesh Beach Bag
Dry Bag for wet clothes
pop up hamper
baby wipes
hat
Mickey / Minnie ears
laundry detergent pods
dryer sheets
This post may contain affiliate links.
To which I earn a small commission, at zero cost to you!
Find more info in our
Privacy Policy
.
Women's Packing List For Florida
Disney World Packing List 7 Day List
Body Glide
Disney shirts or Tank Tops
Lightweight Shorts
1 pair of jeans
Sundresses or Maxi Dresses
Lightweight jackets or sweatshirts
Under Garments
Pyjamas
1-2 swim + cover-up
Supportive Sandals
Cheap Flip Flops
Men's Packing List For Florida
Disney World Packing List | 7 Day List
Disney Graphic Shirts
Short-Sleeve Button Downs
Shorts
Casual Long Pants
1 lightweight jacket or sweatshirt
Under garments
Sneakers and Closed Toe Shoes
Toiletries
Pyjamas
Swim Trunks
Sandals
Comfy Sneakers
You May Get Wet Water Park Essentials
Bathing Suits
Beach Towels
Beach Bag
Sunscreen
Sunglasses
Much like preparing for a day at the beach here are some other items that you may require.
Ear Plugs/Nose Plugs
Goggles
Flotation Toys
Flip Flops
Swim Diapers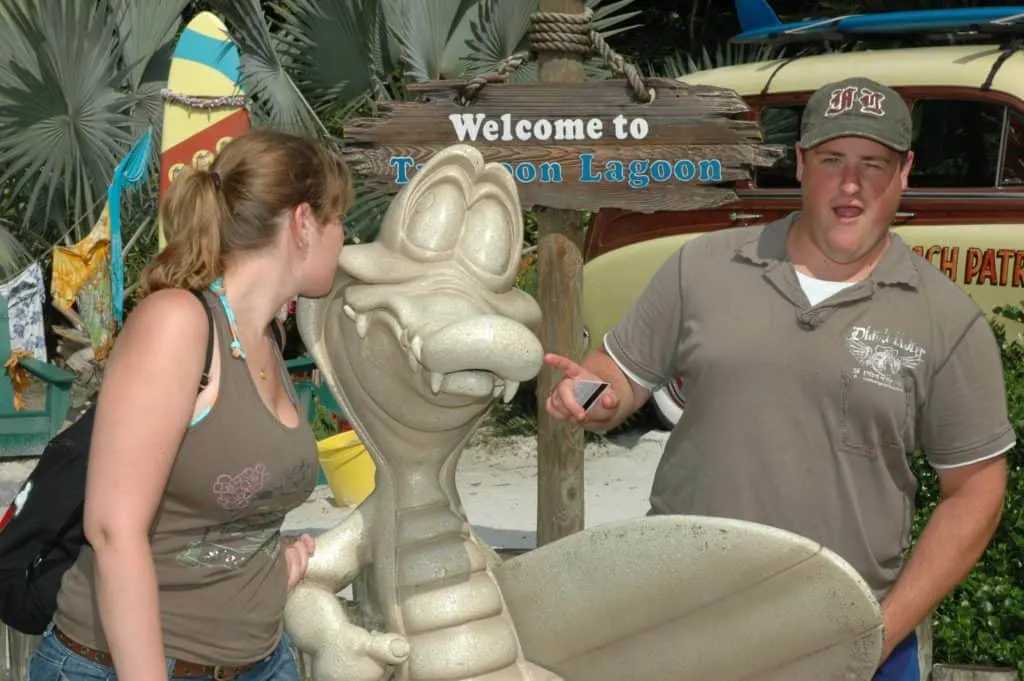 Disney with Baby
stroller fan
mommy hook
diaper bag
diapers and wipes
diaper cream
bottles/pacifiers
baby carrier/ sling
stroller
Disney Packing List December
Also February brrr…
After a frosty day and night in Disney's Hollywood Studios some of this would have come in handy.
Gloves
Hat(s)
Scarf
Jacket
Toiletries | Stuff the Hotel May Not Have
Toothbrush
toothpaste
floss
face wash
moisturizer
makeup?
chap-stick
Feminine Hygiene Products
hairbrush
accessories for hair
deodorant
sunscreen
razor(s)
contacts/glasses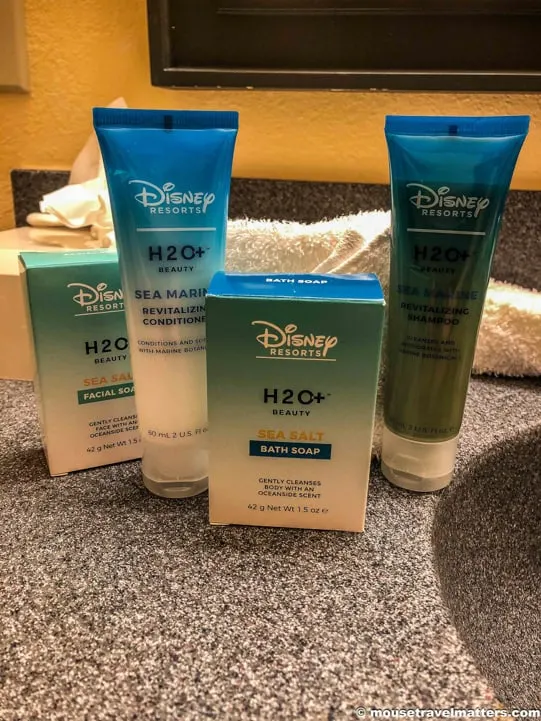 Medicines/First Aid
Disney has first aid stations in the parks. Regardless of that fact, we still recommend bringing a few first aid items in a park bag and have extras at your resort.
Prescriptions
ibuprofen/pain reliever
Dramamine/anti-nausea
allergy tabs
Depending on your needs some of these items may never leave your back but are great when you need them and the aid station has a line.
Band-aids
antibiotic ointment
aloe vera gel
hand sanitizer
Visine/eye drops
Packing Tips & Tricks
Consider using packing cubes.
We swear by our packing cubes. This is a great way to keep everyone's clothes organized and separate. The suitcase no longer looks like a free for all pile of laundry. Colour coding each family member also goes a long way toward finding everyone's clothes.
Unpack
Now that everything is easily accessible from the suitcase, take all that and place them in the hotel drawers. Tuck your suitcase away under the bed or in the closet and save yourself so much hassle.
Keep outfits together in an organized way
While you are packing those packing cubes, organize your outfits according to park days, restaurant reservations and matching with everyone in the family.
This makes it easier to find everything you need on the morning of. Disney is stressful and you don't want to be fighting with sleep when getting dressed in the morning.
Make your bag easy to recognize
Tie something to your bag handle, make your suitcase bright and unique. There are also fun suitcase wraps that you can get for your luggage. This will make it nice and easy to find your luggage amongst the hundreds on the same turnstile.
Start packing early
We always suggest guests start their packing at least a week in advance. This gives everyone a chance to make purchases of things they have run low on, or thought they in the cupboards but suddenly can't find.
One should look at a packing list and purchase anything they know they don't have a good month in advance, allowing time for shipping delays and such.
Leave some space for souvenirs
Just because you can travel carry-on only, doesn't mean you should. Make sure you have enough room in your suitcase for souvenirs. If you plan on buying large items like a Droid, this also needs to be taken into consideration.
Make sure you weigh your bags
Get yourself an inexpensive luggage scale and be sure to weigh your luggage before arriving at the airport. When you are finished your holiday, weigh your bags again to make sure your souvenirs don't cost you extra at the gates.
Spread your items out
Just in case your luggage is lost or temporarily misplaced, we suggest you place your same day items in your carry-on luggage, and spread out your outfits between all of your suitcases.
Toss in a pop-up hamper
Despite popular belief, laundry does not disappear just because you are at Disney World. Bring a pop-up hamper to store your dirty clothes and this will also help with the laundry run.
You also don't want to have an unsightly pile of clothe son the floor when Housekeeping makes their daily rounds.
Rolling suitcase
Of all the inventions in the last century, I have to say that Rolling suitcases have revolutionized vacations. You room may not be near the Resorts main lobby and there are only so many luggage trolleys to go around.
Check out more packing tips and organizational tricks on our sister blog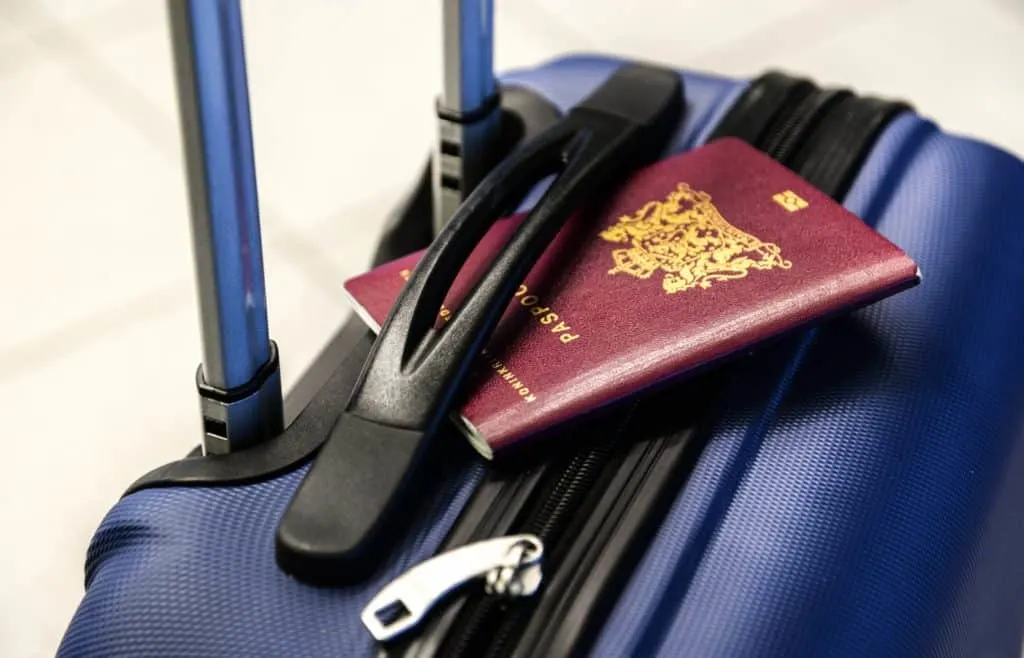 Packing list Don'ts for the Parks
To help cut back on the weight of your park bag and your time consider this:
Make realistic expectations of what camera gear you will use its heavy.
Bug spray is not necessary at the parks, Disney manages critters quite amazingly well.
Banned items should be a no brainer just don't bring them its a waste of your time to get denied entry and have to come back later, our worse being detained for carrying a firearm to the entrance of a theme park,
Free PRINTABLE Disney World Packing List PDF
Our comprehensive Disney packing list PDF just for you to download. This packing list encompasses things you almost certainly already own, here's a downloadable packing list for Walt Disney World to keep track.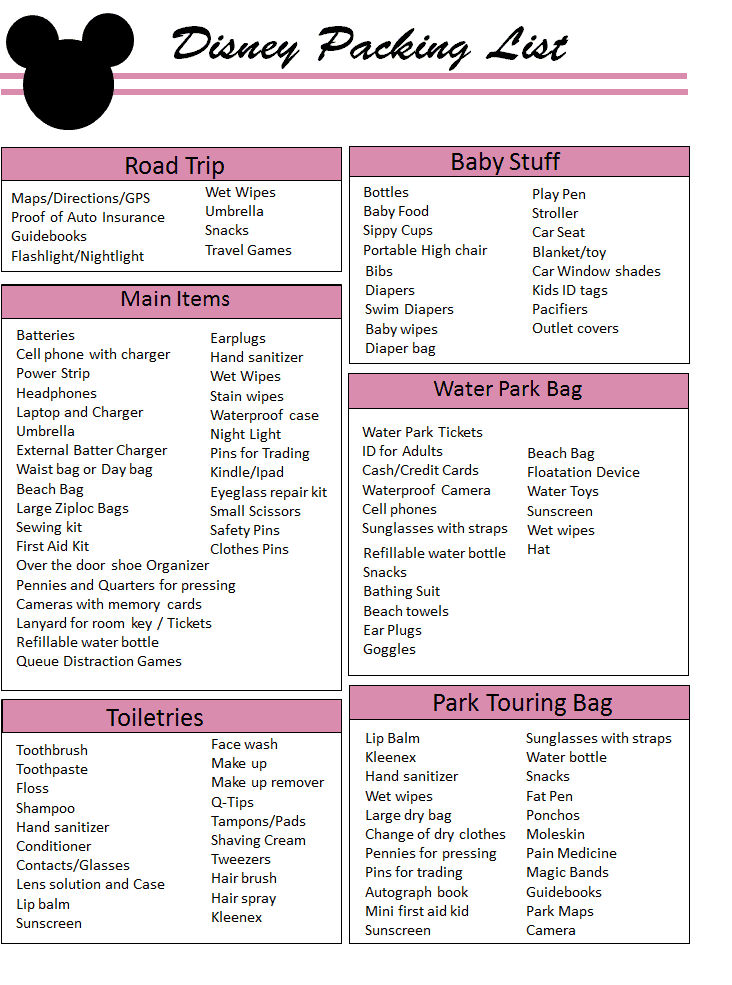 Your Thoughts...
Please share your thoughts in the comments or reach out on social media...We would love to hear from you.
Follow Mouse Travel Matters for Disney Parks news, the latest info and park insights, follow MTM on Twitter, Facebook, and Instagram.
You May Also Like…