Last Updated on October 14, 2021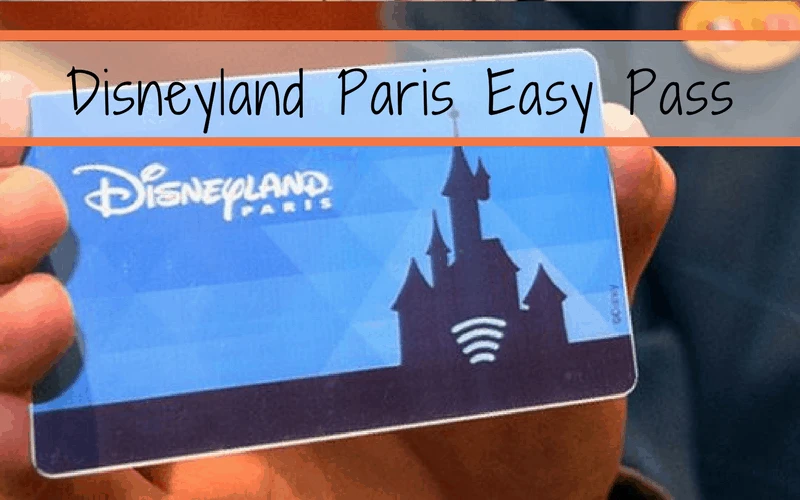 Is it Too Good to be True
Don't be confused with the Disney VISA Credit Card. The Disney Hotel Easy Pass is by its title only available as an addition to your Disney hotel room key during your stay. Your Hotel Easy Pass links your hotel room key for purchases in the parks, this is, of course, linked to your personal credit card.
What is the Hotel Easy Pass?
Think of it as an extension of your private credit card. When activated during check in your Credit Card can be attached to the account. Once I had charged 600€, it would apply to my credit card and reset to Zero. A 4 digit pin is also required to activate and use the card, so it's not like just anyone can use it.
Why use a Disney Hotel Easy Pass? Because it is so much easier and safer than using cash or credit in the park. Not using your regular plastic credit card in the park lowers the risk of a lost or stolen card. Also, it avoids possibly compromising the pin code of your regular card well you are making purchases in the park.
Instead of calling my bank to file a lost Visa report and figuring out how to pay for dinner tomorrow, I just report the card to the hotel, have it cancelled and another one issued. Easy Peezy.
Another great perk of this charge card is infrequent hits to your Credit card. As a foreigner, I have a non-EU credit card and am charged the exchange rate each time I swipe my card. If my bank charged one, which some do, I would also be decreasing my Foreign Currency Fee by only being charged once or twice during the whole vacation, instead of 7-10 times per day.
Loss on Exchange – Increase or decrease in a cash flow caused by a change in the exchange rate of two currencies, such as when an invoice denominated in one currency is paid in another.
How to use the Disney Charge Card. Simply present the card at any Disney point of purchase in the park, mention it is your hotel charge card, not a regular credit/debit card, eh Voila. Tap the card, enter your pin, and you're done. The Hotel EasyPass can also be used at any participating Disney Store in the Disney Village, like World of Disney and the Disney Store.
The Lego store and restaurants, however, do not accept this form of payment, therefore, cash or some other form of payment will be required.
For more information see Mouse Travel Matters 2018 Disneyland Paris Trip Planning Guide.
And for another DLP read, head over to our Disneyland Paris Trip Planning Guide site for some pre-Mouse Travel Matters content.
Your Thoughts...
Please share your thoughts in the comments or reach out on social media...We would love to hear from you.
Follow Mouse Travel Matters for Disney Parks news, the latest info and park insights, follow MTM on Twitter, Facebook, and Instagram.
You May Also Like…