Last Updated on May 11, 2022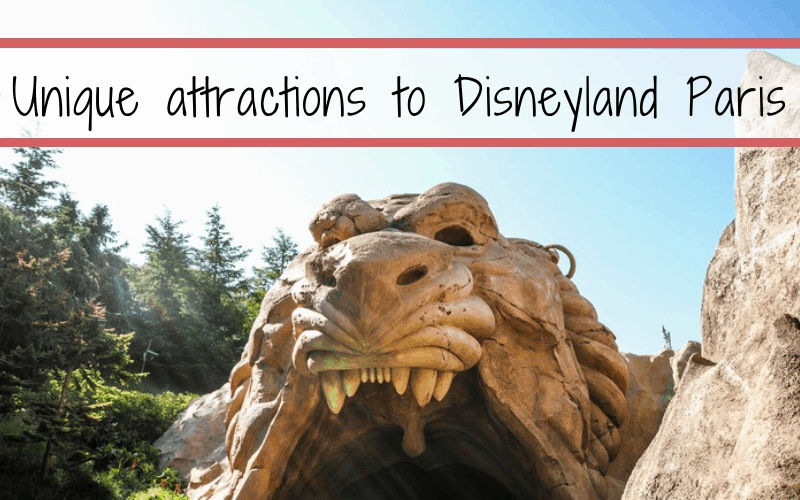 It's a debate many families have: Disneyland Paris vs Walt Disney World, but I personally believe both destinations have wonderful things to offer visitors and have their own unique Disney Magical.
Disneyland Paris is much more compact than Disney World which covers 30,000 acres but manages to pack a lot of attractions into its relatively small footprint (4,800 acres).
The Disneyland Park, like the Magic Kingdom in Florida, is based on the original Disney Park in California with many of the same rides: It's A Small World, Thunder Mountain, Pirates of the Caribbean, Peter Pan's Flight, etc.
The Walt Disney Studios Park in Paris is a smaller version of Disney's Hollywood Studios in Florida and both contain rides such as The Twilight Zone Tower of Terror and Rock 'n' Rollercoaster.
This post may contain affiliate links.
To which I earn a small commission, at zero cost to you!
Find more info in our
Privacy Policy
.
In this article, we share 14 things at Disneyland Paris that you cannot do at Disney World in Orlando.
Les Mystères du Nautilus
Les Mystères du Nautilus is a walkthrough attraction that takes guests throughout the various rooms of Captain Nemo's submarine, based on the film 20,000 Leagues Under the Sea. The submarine is located in a lagoon near Star Wars Hyperspace Mountain.
Guests enter what looks like a lighthouse, and proceed into the attraction through an underwater corridor.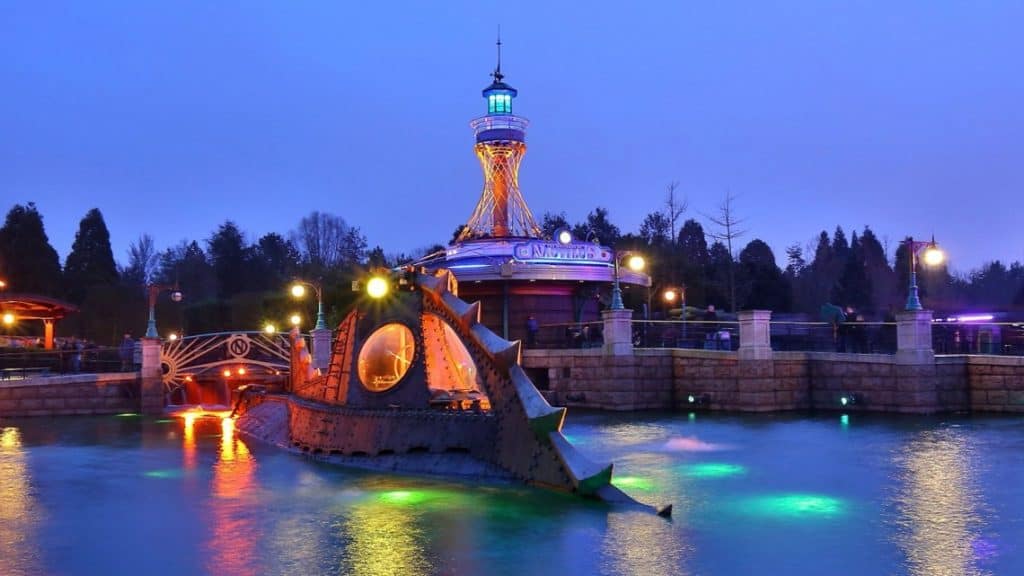 Le Pays des Contes de Fées
Translated to The Land of Fairy Tales, Le Pays des Contes de Fées takes you through a winding canal featuring settings from Disney animated films recreated in miniature.
Follow us on Instagram for realistic Disney inspiration
There is a version in Disneyland (California) and the boat passes through a short cave sculpted to look like Monstro. In Disneyland Paris, the boats travel through The Cave of Wonders near the end of the ride.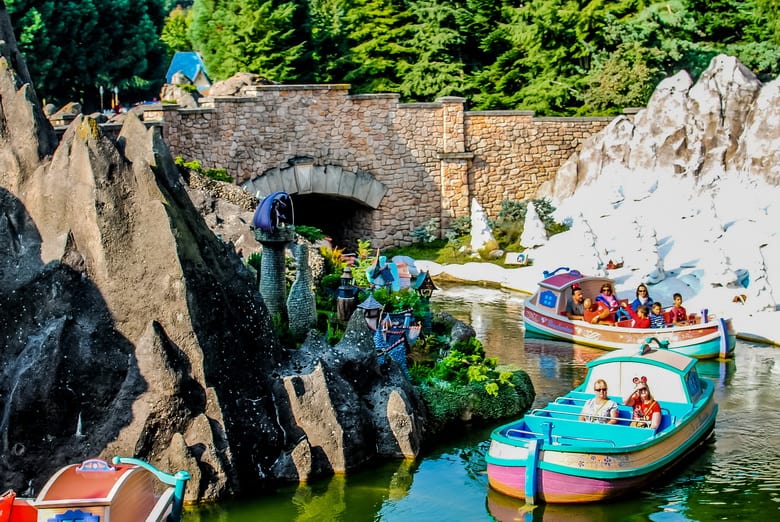 Casey Jr's Circus Train
The Casey Jr. Circus Train is the name of a powered roller coaster attraction found at Disneyland Paris. Based on the train of the same name from the 1941 film Dumbo, it gives passengers a tour of many miniature versions of scenes from Disney animated films, as it rides over the mountains of Le Pays des Contes de Fées.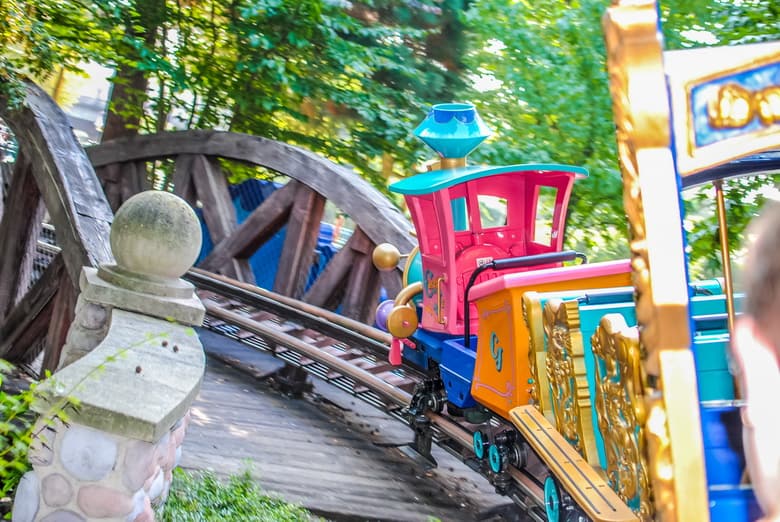 Exploring Sleeping Beauty's Castle
Unlike Cinderella's Castle in Orlando, you can see the story of Sleeping Beauty with tapestries, and stained glass windows on the first floor of the castle.
Dragon under the Castle
Speaking of the castle, don't forget to visit UNDER the castle, in the dungeon, to see the Dragon. It can get a little cramped, and dark, but it is stroller friendly.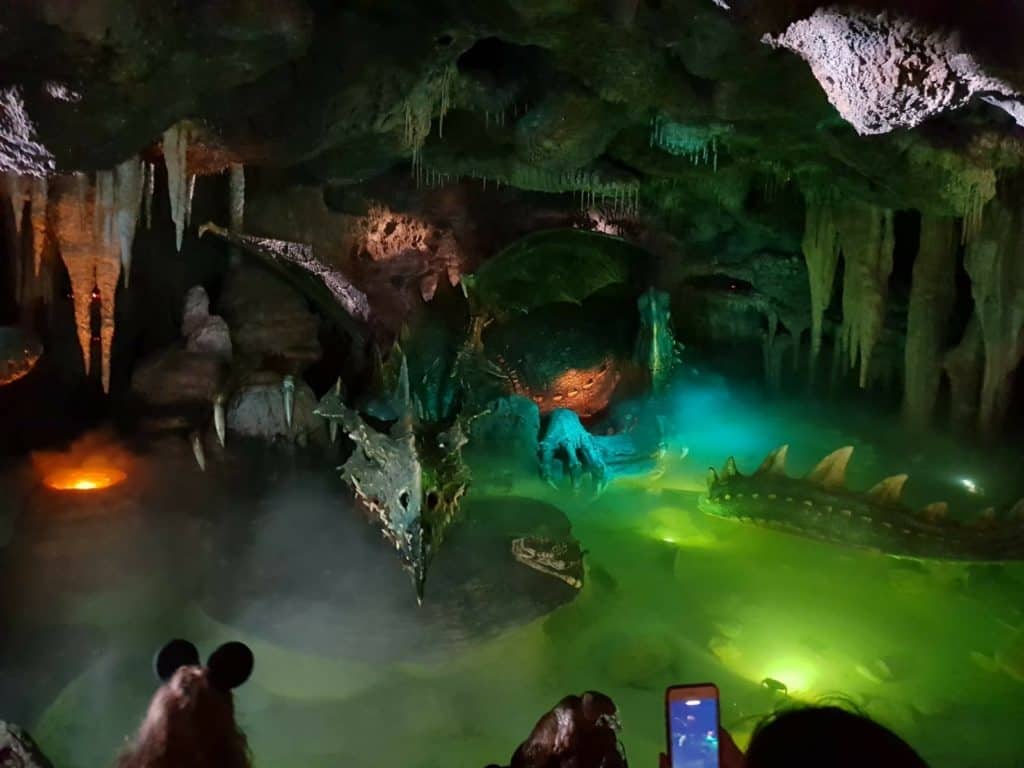 Alice's Curious Labyrinth
Alice's Curious Labyrinth is a hedge maze attraction at Disneyland Park. A similar maze attraction exists at Shanghai Disneyland Park. There are 3 components; the Labyrinth, Tulgey Wood, and Queen of Hearts' Maze. Close to this maze is a recreation of the Tea Party of the March Hare and the Hatter.
Support us by liking our Facebook page
Known as March Hare Refreshments, guests can have drinks near the Hare's house.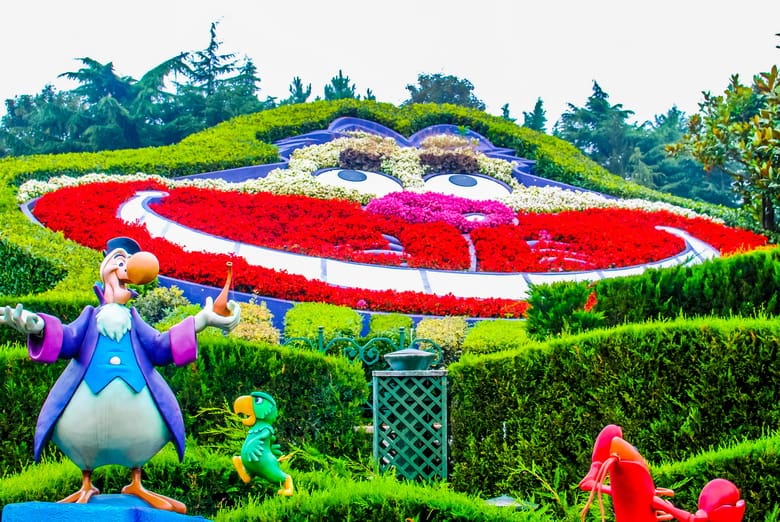 Indiana Jones and the Temple of Peril
Based on the Indiana Jones films, guests are taken on an adventure riding in a mining train through a lost temple. The queue wanders through an abandoned base camp, meandering toward the temple where guests climb a staircase to the temple entrance.
Inside the temple, guests board a mine car.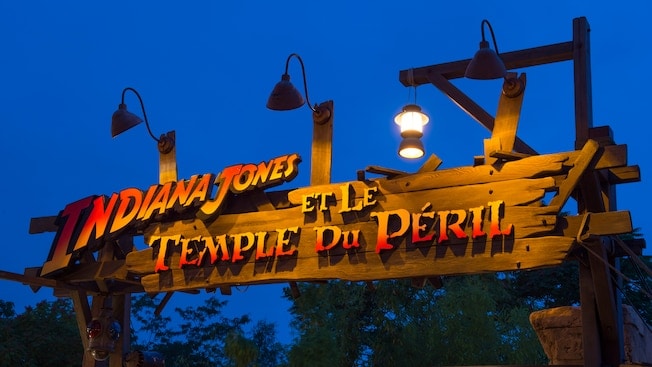 ---

---
Ratatouille
Ratatouille is a motion-based trackless 3D dark ride. After queuing on the rooftops of Paris, guests board their "ratmobiles" and find themselves "shrunk" down to rat size on the roof of Gusteau's restaurant, with Rémy and his imaginative Chef Gusteau trying to decide what meal they shall serve the riders.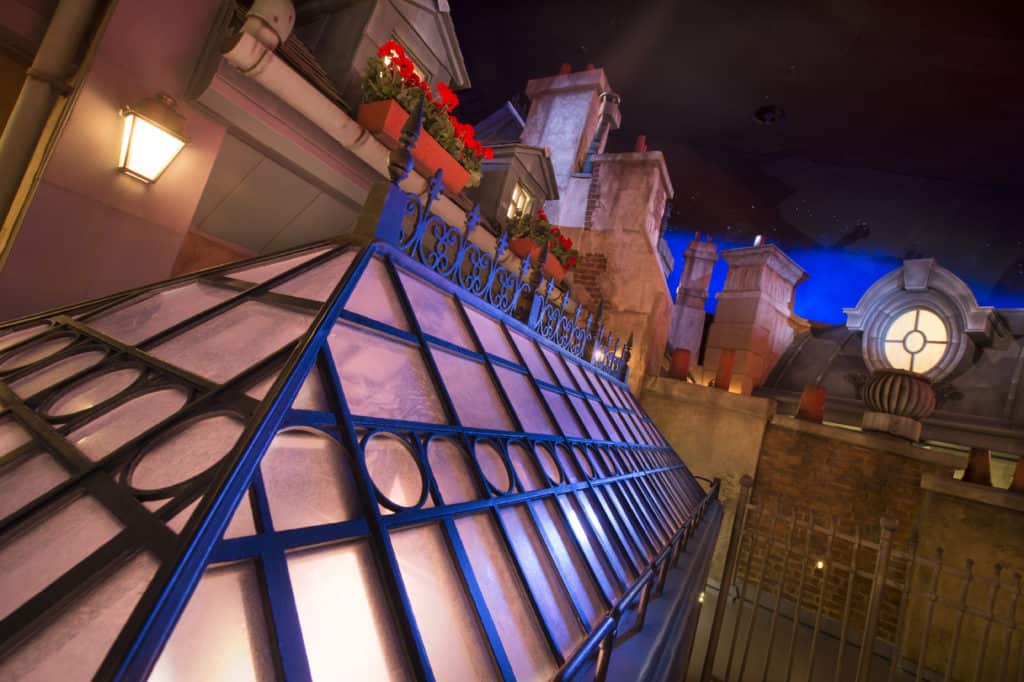 Cars Quatre Roues Rallye
Cars Quatre Roues Rallye, or Cars Race Rally, the attraction's theme is based on the characters and scenes from the 2006 Disney·Pixar film Cars. The vehicles automatically change from one spinning turntable to the next while interweaving and switching places with the other vehicles.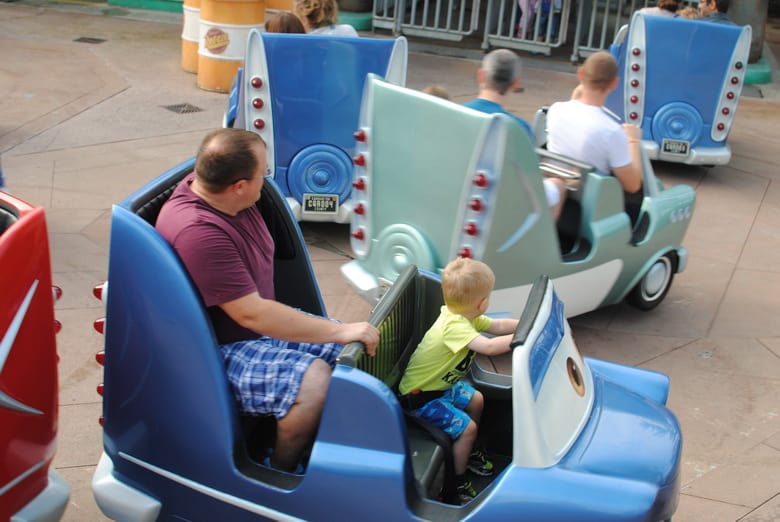 RC Racer
The ride takes inspiration from Mattel's popular Hot Wheels line of toy cars, which come paired with the orange track as seen in the Toy Story films.
Follow us on Pinterest – we share the best Disney content (not just ours)
Climbing aboard the huge remote-controlled RC car, riders are propelled forwards and backward through the station building in a semi-circular "half-pipe" of a track, quickly building up enough speed to hit the top height of almost 80 feet (24 meters).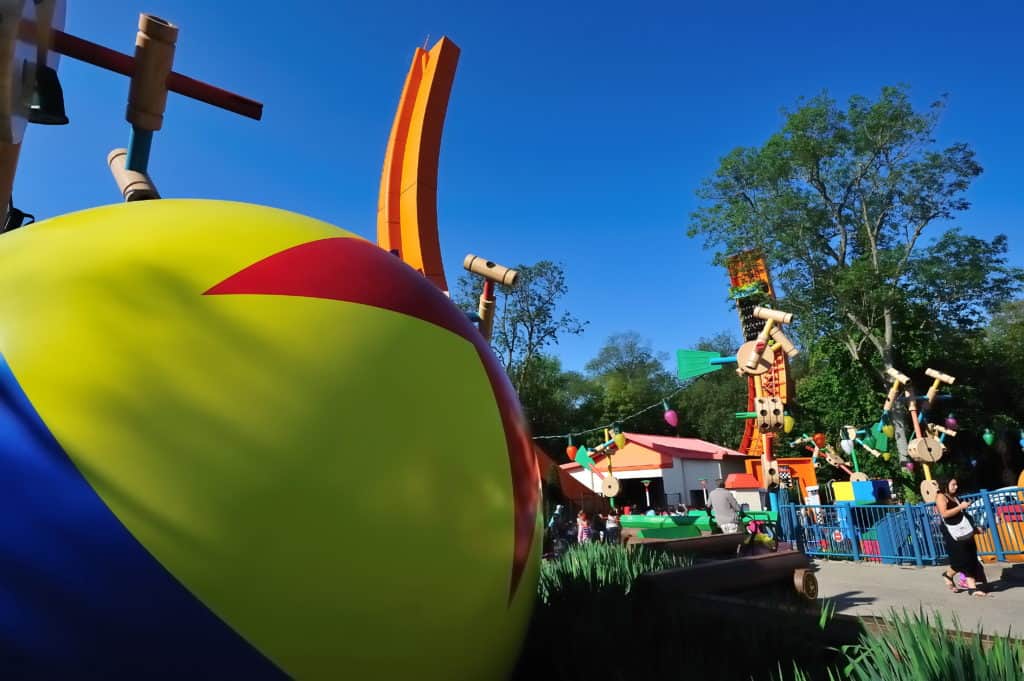 Slinky Dog Zigzag Spin
This powered roller coaster is the tamest attraction in the land, simply offering a continuous, circular ride up and down a relatively gentle incline. Aimed primarily at a younger age group, it nevertheless provides enough fun and kitsch design to be appreciated by a wide demographic of visitors.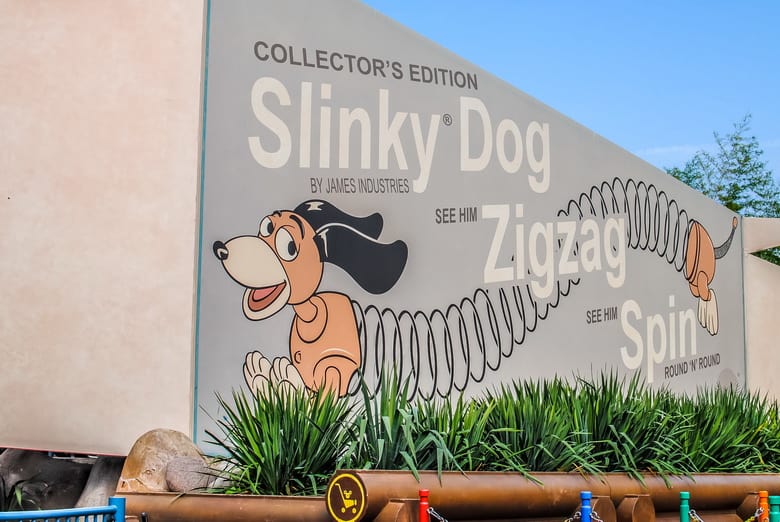 Toy Story Parachute Drop
The attraction is based on a scene in the original Toy Story film where Green Army Men parachute through stair banisters to investigate Andy's birthday presents.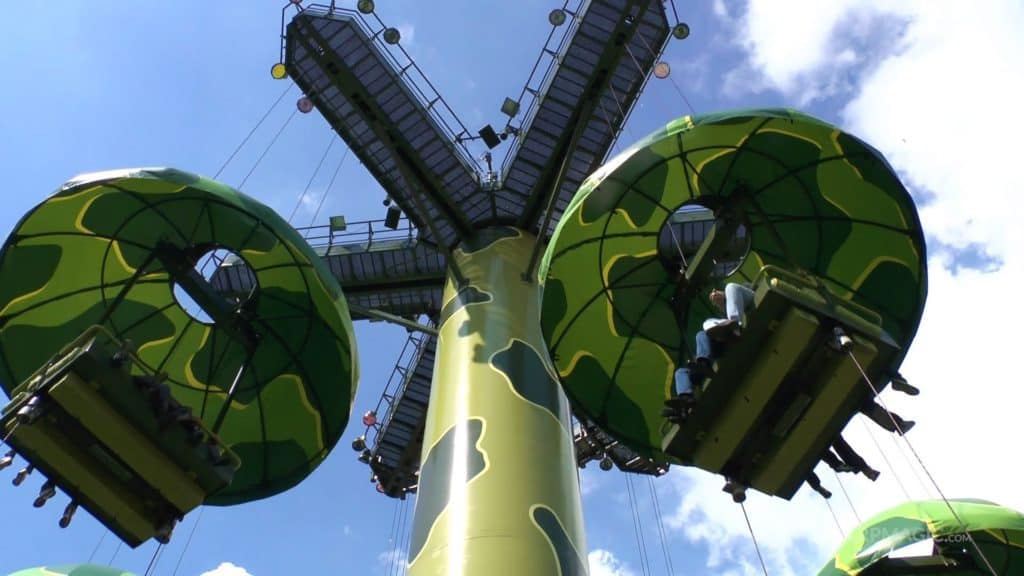 Crush's Coaster
The ride starts off with shells "diving" into the ocean. The first part of the attraction is a dark ride taking guests to the Great Barrier Reef, where they meet Nemo and Squirt, then to the darkness of the depths, which the sunlight cannot reach and where they encounter the voracious glow fish, and finally to the Sunken Submarine surrounded by an army of jellyfish where they meet the sharks and their chief, Bruce.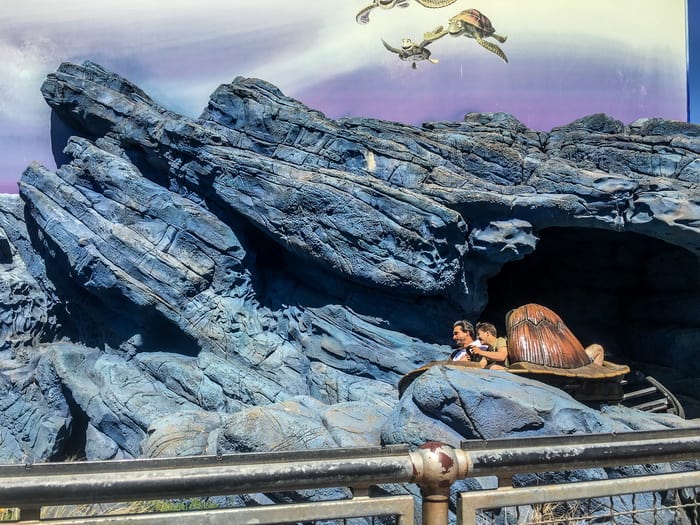 Mickey and the Magician
This one is coming to Walt Disney World soon but it isn't there yet, so she will stay on this list until then.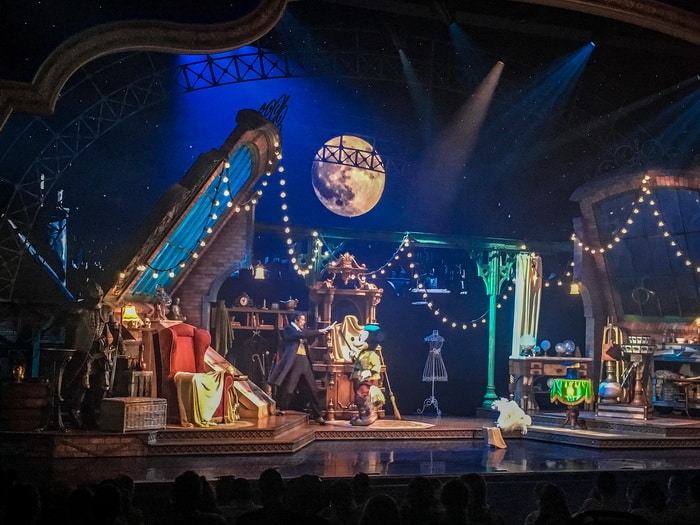 With plenty in common with Walt Disney World and inspired by many rides in Disneyland (California), Disneyland Paris offers its own unique experience, making it definitely worth a visit.
Your Thoughts...
Please share your thoughts in the comments or reach out on social media...We would love to hear from you.
Follow Mouse Travel Matters for Disney Parks news, the latest info and park insights, follow MTM on Twitter, Facebook, and Instagram.
You May Also Like…
We'll share more Disney tips in our next posts. Subscribe to our newsletter to stay in the know.