Last Updated on March 25, 2020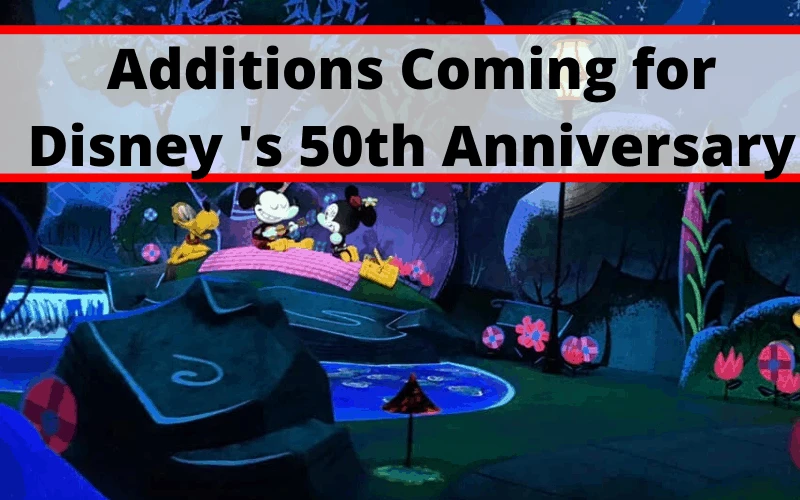 Disney World will turn 50 years old on October 1st, 2021. To celebrate, Disney is making a lot of new additions to the parks.
1. Remy's Ratatouille Adventure (Summer 2020)
Remy's Ratatouille Adventure, opening summer 2020 in the France pavilion at Epcot, brings guests on a super-sized adventure with Chef Remy through Gusteau's restaurant.
Walt Disney Imagineering is hard at work developing a new attraction for the park's France pavilion, Remy's Ratatouille Adventure, planned to open in summer 2020. Based on Disney and Pixar's hit film, "Ratatouille," this family-friendly attraction will invite you to shrink down to the scale of a rat for a culinary adventure with Chef Remy.
You'll race across Gusteau's kitchen floor aboard special trackless ride vehicles, which you can see in the image at the top of this post – just released today – as Disney Imagineers work on bringing this attraction to life.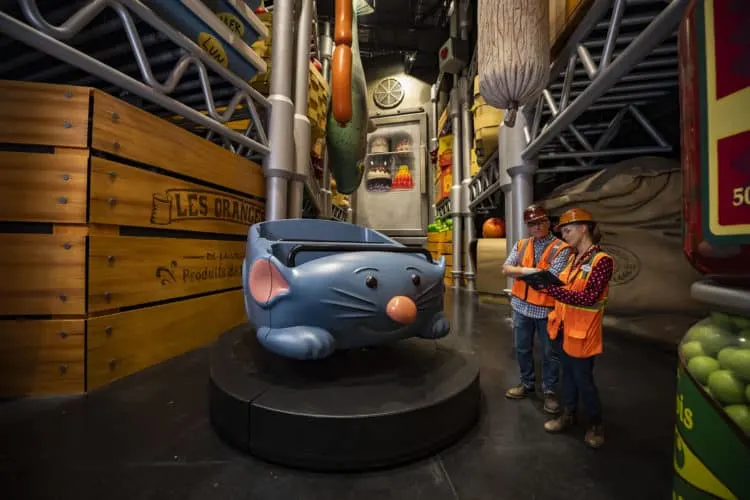 RELATED:
2. HarmonioUS (Summer 2020)
In 2020, following the limited-time run of "Epcot Forever," the new "HarmonioUS" will debut as the largest nighttime spectacular ever created for a Disney park. It will celebrate how the music of Disney inspires people the world over, carrying you away harmoniously on a stream of familiar Disney tunes reinterpreted by a diverse group of artists from around the globe.
"HarmonioUS" will feature massive floating set pieces, custom-built LED panels, choreographed moving fountains, lights, pyrotechnics, lasers and more.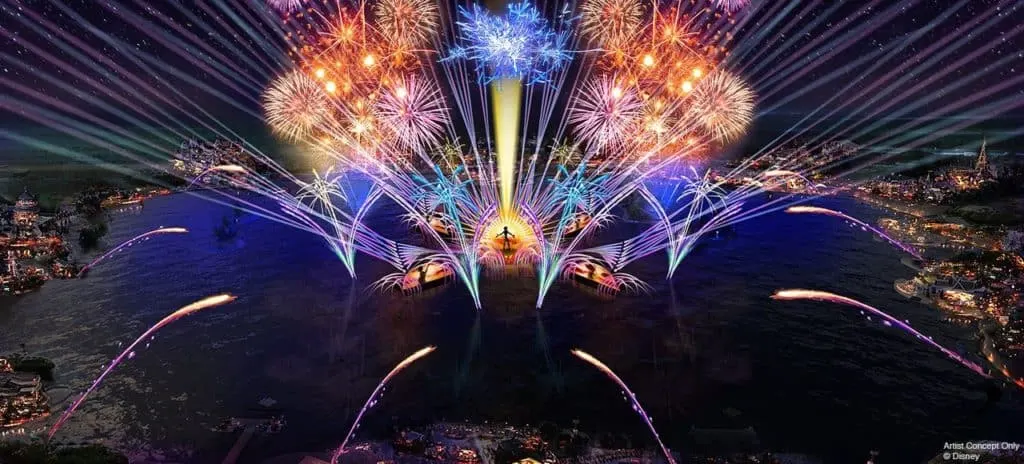 3. Galactic Starcruiser (2021)
Star Wars: Galactic Starcruiser will begin "transporting" guests to a galaxy far, far away in 2021. This two-night vacation experience will surround guests 24/7 in Star Wars storytelling, including a visit to Star Wars: Galaxy's Edge at Disney's Hollywood Studios. New artist renderings released Tuesday show the guest arrival experience at the Galactic Starcruiser Terminal, as well as the out-of-this-world transport that will take guests from Star Wars: Galactic Starcruiser to Star Wars: Galaxy's Edge.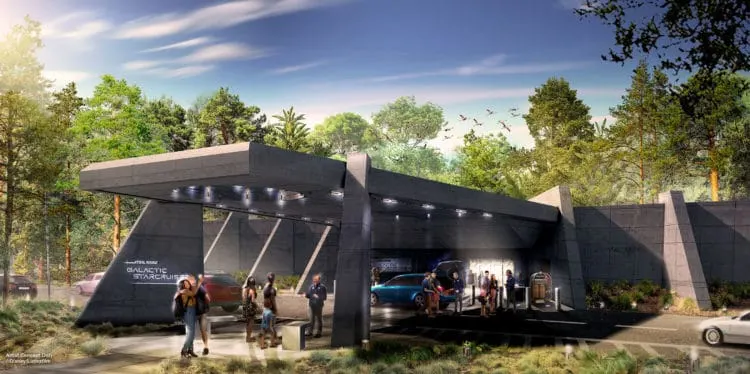 4. Journey Of Water (2021)
Journey Of Water will let guests interact with magical, living water in a beautiful and inspiring setting. The water will have a life of its own – just like Moana's friend, the ocean – and guests will learn about the importance of the natural water cycle. Bob Chapek described the experience as an "exploration trail".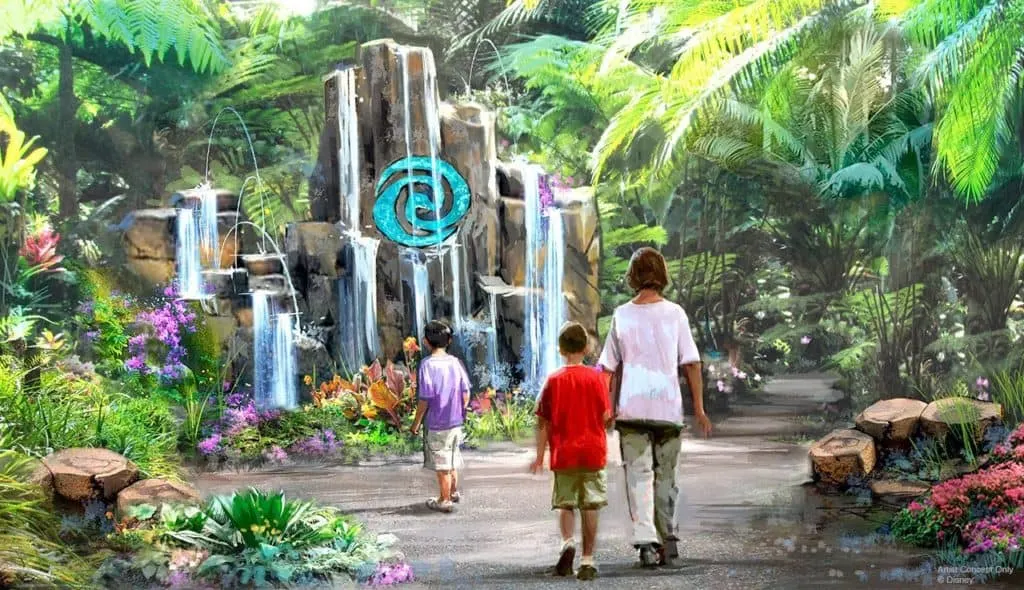 5. PLAY! (2021)
The ongoing evolution of Epcot includes plans for a play pavilion that'll be unlike anything you've ever seen at the park. This new space will be devoted to playful fun and feature an innovative city that'll come to life under the dome of the un-named pavilion previously known as Wonders of Life.
The pavilion's city will be bursting with interactive experiences, your favourite Disney characters, hands-on activities and engaging entertainment when it opens just in time for the 50th anniversary of Walt Disney World Resort!
"This innovative, new pavilion is beyond anything we've ever created and is completely unique to Epcot," said Zach Riddley, portfolio executive, Walt Disney Imagineering. "Built on the power of play, it introduces an immersive and interactive 'city' where you can explore, create, and interact with some of your favourite Disney characters. This is an experience worthy of our bold vision for Epcot – and another signature element of our transformation."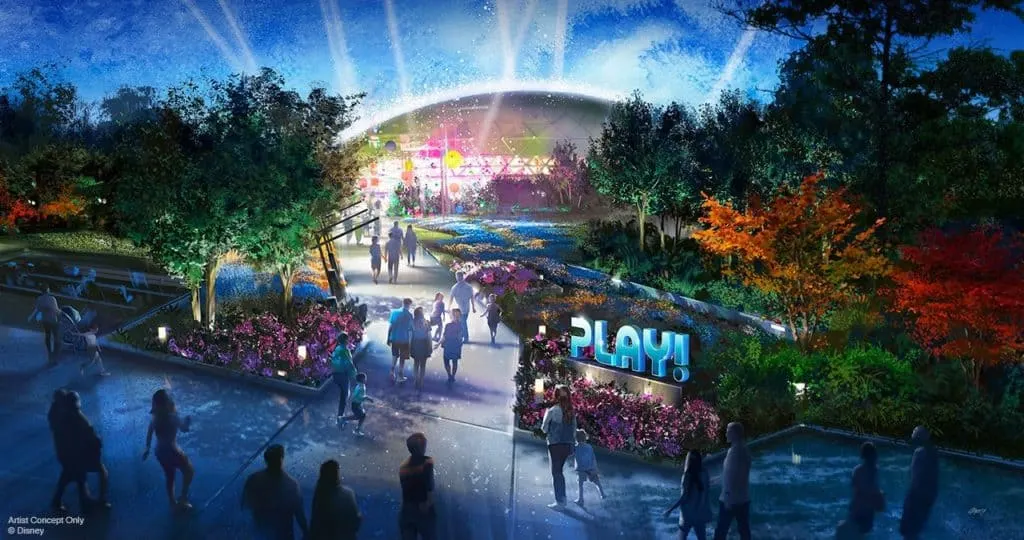 6. Guardians Of The Galaxy: Cosmic Rewind (2021)
Epcot's Guardians of the Galaxy: Cosmic Rewind is a family-friendly "storytelling coaster" that will feature a groundbreaking ride system with vehicles that rotate 360 degrees and can even do a reverse launch.
Each individual cab in the attraction's OmniCoaster ride system will direct your eyes to the story happening around you. Instead of whizzing by the action, the system will fully immerse you in the attraction's story from the minute you take off.
At Guardians of the Galaxy: Cosmic Rewind the adventure will start in the "Galaxarium," a planetarium-like exhibition that explores the similarities and mysteries of the formation of Earth's galaxy and Xandar. You'll be invited to learn more about Xandar's treasures – until the moment when the Guardians of the Galaxy arrive, and adventures across the cosmos ensue.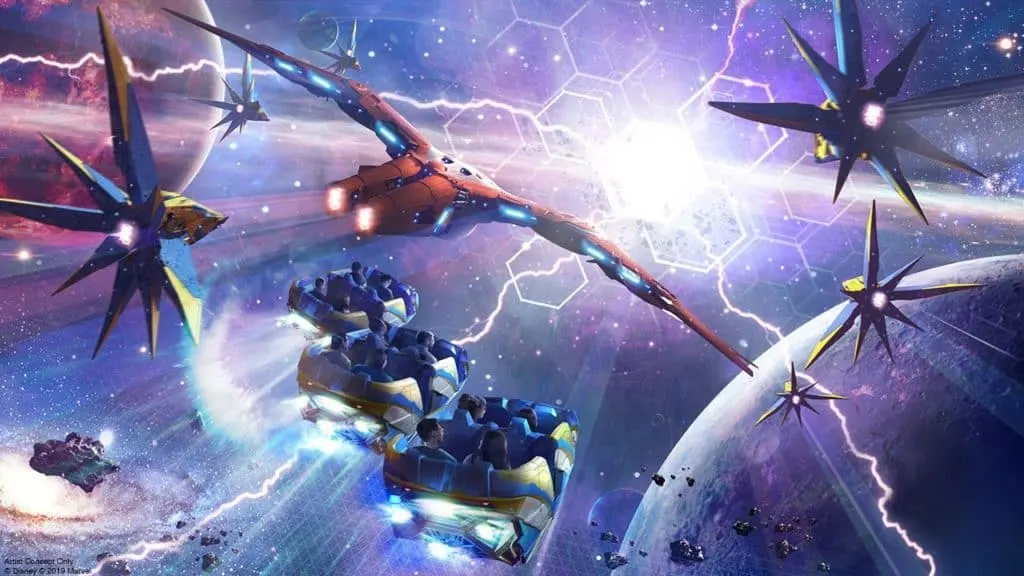 7. Tron Lightcycle Run (2021)
The TRON Lightcycle Power Run Rollercoaster is coming to Tomorrowland at the Magic Kingdom. The new coaster is going to occupy a completely new area in Tomorrowland next to Space Mountain and in order to get the construction moving, some modifications are going to be made to other attractions close by.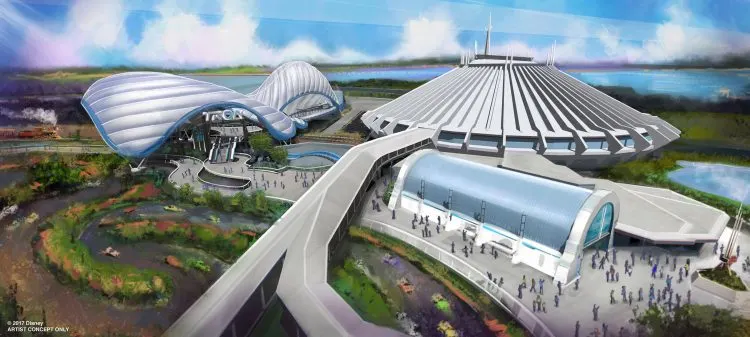 8. Reflections, A Disney Lakeside Lodge (2022)
This is a nature-inspired resort hotel on the shore of Bay Lake being built on the former River Country water park as well as part of the Fort Wilderness Campground.
Reflections, A Disney Lakeside Lodge is themed to complement its natural surroundings and will include more than 900 rooms and Disney Vacation Club villas spread across a variety of unique accommodation types, including A-frame villas and treehouses. Reflections, A Disney Lakeside Lodge will also have a waterfront Princess and the Frog restaurant.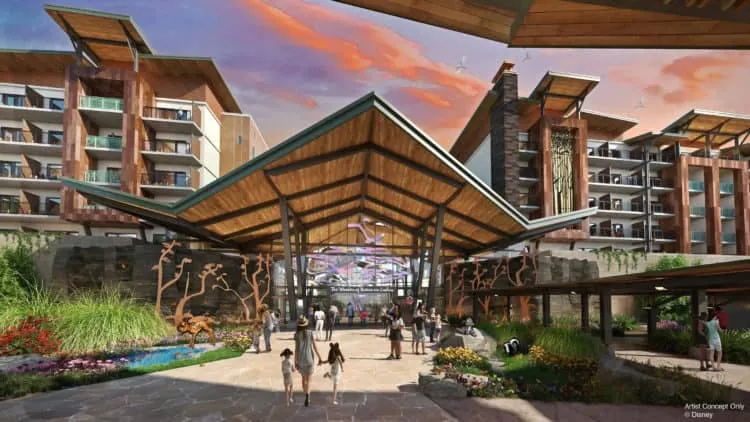 9. Cherry Tree Lane (TBA)
Epcot's United Kingdom pavilion will welcome the first attraction inspired by Mary Poppins. Guests will step in time down Cherry Tree Lane past Admiral Boom's house, then enter Number 17, home of the Banks family, where their adventure will begin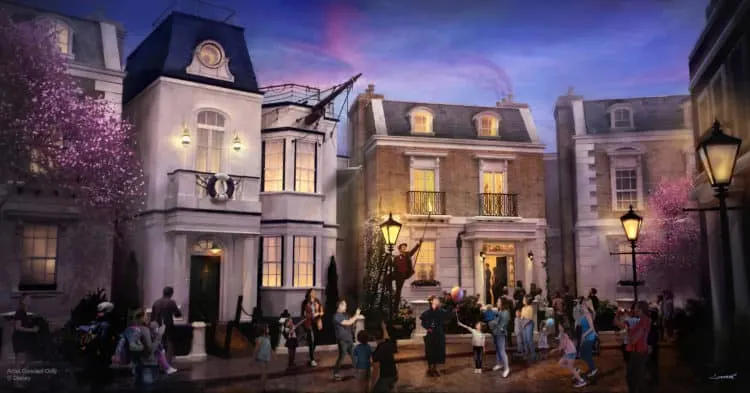 10. La Crêperie de Paris
Summer 2020 will see the opening of a brand new crêperie, La Crêperie de Paris. This new location will offer both table and quick service options and will feature a menu from celebrity chef Jérôme Bocuse.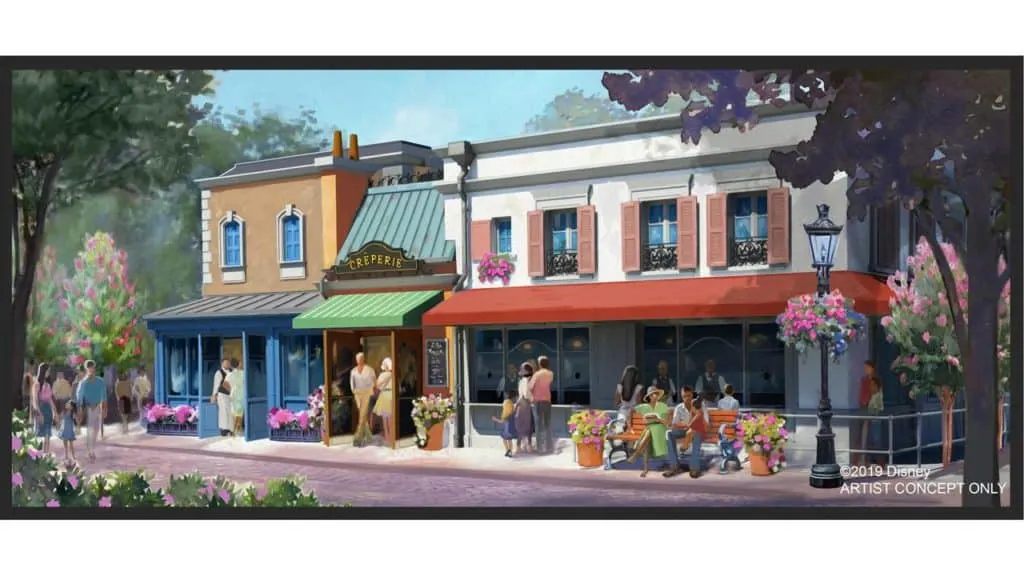 11. Epcot's Space 220 Restuarant
Space 220 restaurant will feature simulated views of Earth by day and night, transporting guests to 220 miles above the atmosphere. You start your meal by entering through a space elevator and lift off.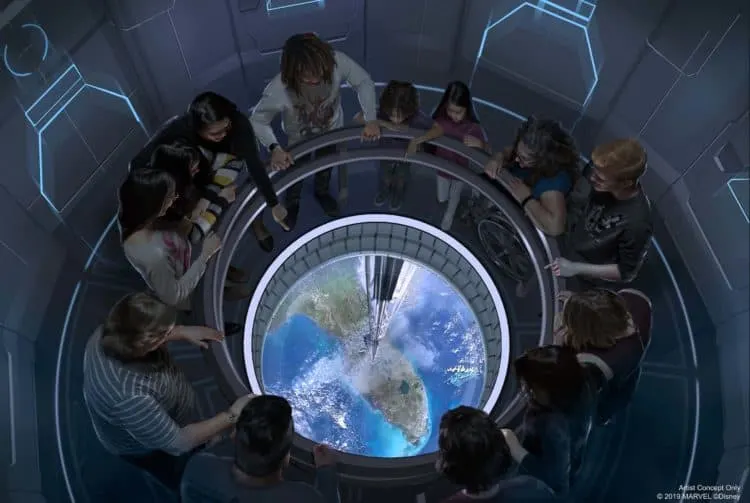 12. Mickey and Minnie's Runaway Railway (March 2020)
The first ride-through attraction at a Disney theme park to feature Mickey and Minnie opens on March 4. Just ahead of its debut, we have our first clear look at Mickey and Minnie's Runaway Railway. It looks magical, so magical I can almost forgive it for replacing the Great Movie Ride. Click here for our full review and to see more ride photos.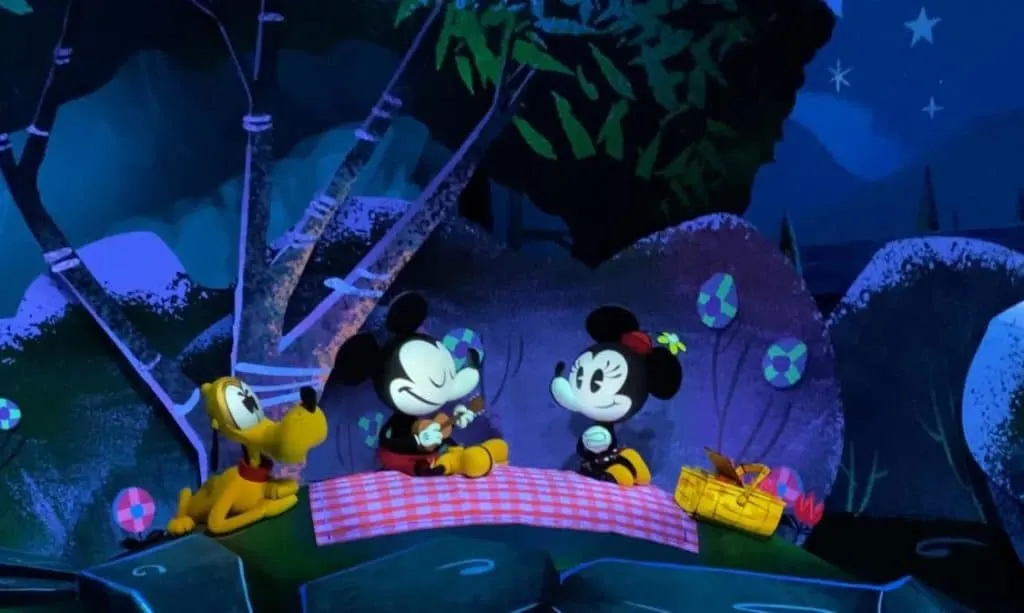 13. Regal Eagle Smokehouse: Craft Drafts & Barbecue
Regal Eagle Smokehouse: Craft Drafts & Barbecue is a fast-casual restaurant located at EPCOT at Walt Disney World Resort in Lake Buena Vista, Fla. Here, guests will enjoy classic American backyard barbecue and home-style craft brews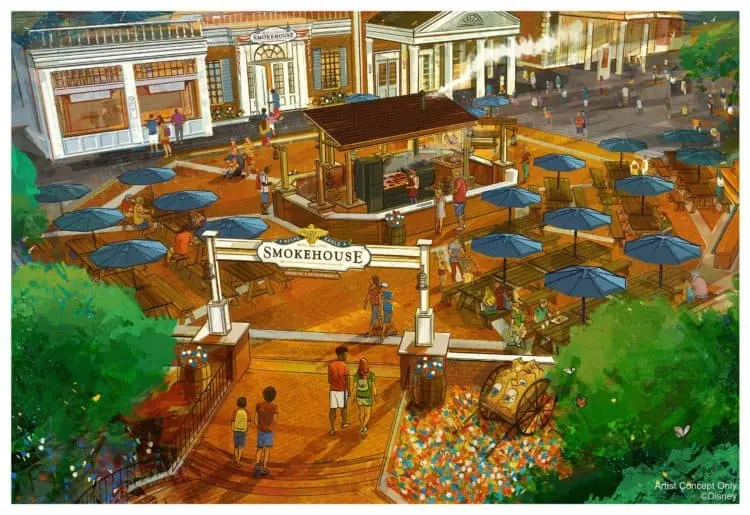 14. Disney's DuckTales World Showcase Adventure
Disney's DuckTales World Showcase Adventure invites guests to join Scrooge McDuck, Donald, nephews Huey, Dewey and Louie, Launchpad and Webby in search of priceless treasure.
Using the Play Disney Parks mobile app, guests take a trip around World Showcase discovering exotic destinations, exciting mysteries, and maybe even a few thieves, villains and supernatural guardians of ancient artifacts. This will be the next iteration of a popular interactive scavenger hunt around World Showcase guests have enjoyed for years as they experience the magic of possibility at Epcot.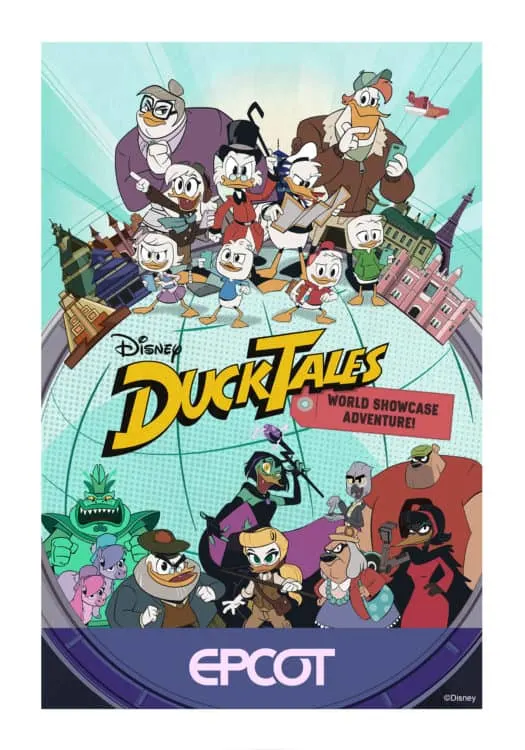 15. Roundup Rodeo BBQ
Roundup Rodeo BBQ is a new table-service restaurant coming to Toy Story Land in 2020 as guests live their adventures together at Disney's Hollywood Studios at Walt Disney World Resort in Lake Buena Vista, Fla. This artist concept image exemplifies how guests will be immersed with all their toy pals in a fun, family-friendly environment constructed from Andy's favourite larger-than-life playsets and games.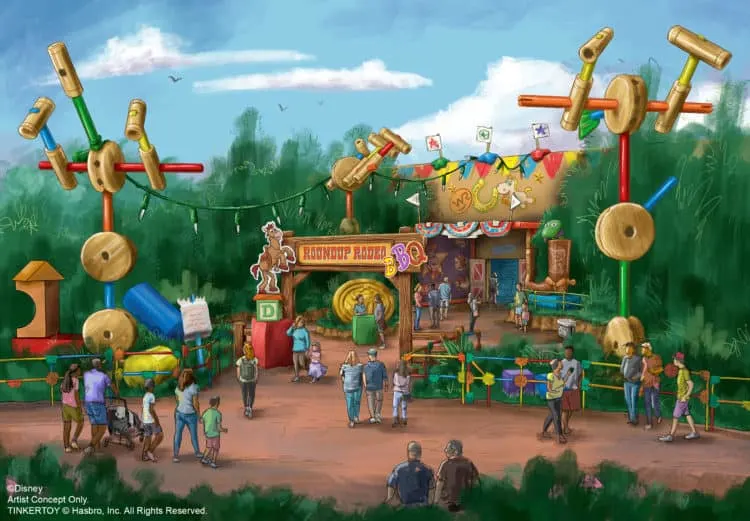 16. EPCOT Pavilion Films
On January 17, 2020 as part of the 2020 Epcot International Festival of the Arts several new movies will debut at Epcot. This includes Awesome Planet in the Land pavilion, Beauty and the Beast Sing-a-long in France pavilion, and a new Circle-Vision 360 film for Canada Pavilion. The new Seamless Circle-Vision 360 film for China, called Wondrous China, will debut at a date to be determined.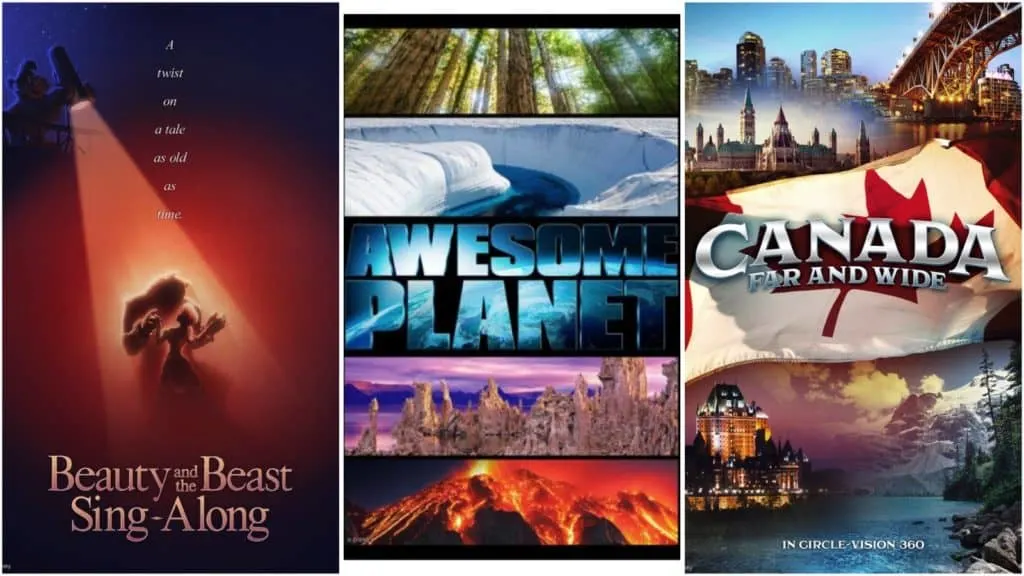 Your Thoughts...
Please share your thoughts in the comments or reach out on social media...We would love to hear from you.
Follow Mouse Travel Matters for Disney Parks news, the latest info and park insights, follow MTM on Twitter, Facebook, and Instagram.
Planning a Walt Disney World trip? Learn about hotels on our Walt Disney World Hotels Reviews page. For where to eat, read our Walt Disney World Restaurant Reviews. Our What to Pack for Disney Trips post takes a unique look at winter items to take.