Last Updated on June 25, 2021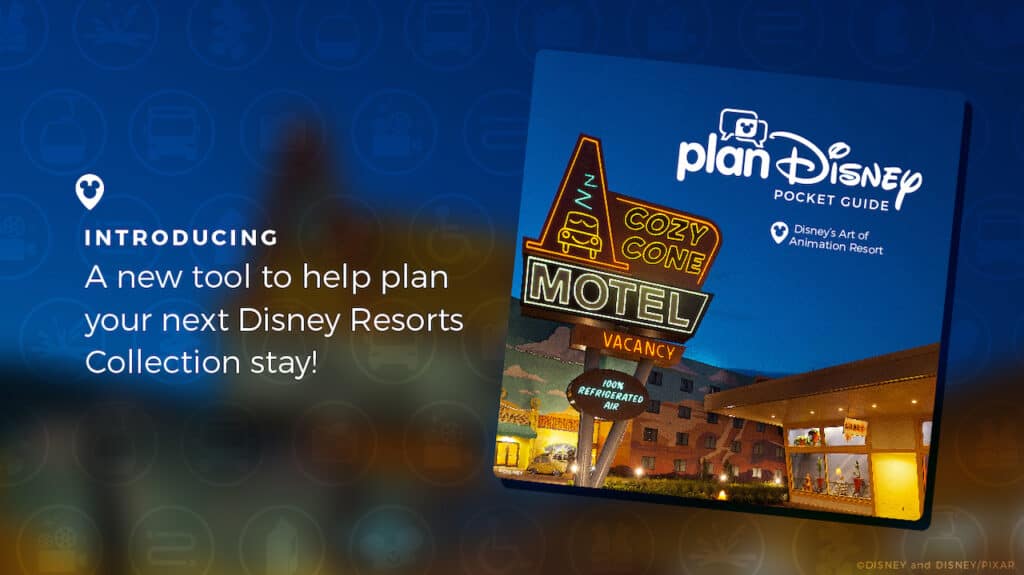 Disney has introduced planDisney Pocket Guides, helping Guests find which resort is right for them with easy-to-read lists of resort features.
This post may contain affiliate links.
To which I earn a small commission, at zero cost to you!
Find more info in our
Privacy Policy
.
If travel planning isn't your thing, or you feel overwhelmed with the plethora of information and opinions being throw at you, Disney is making it one step easier by writing their own Disney Resort Hotel reviews and information posts. This will go a long way to helping those first time Disney guests choose the right resort for their vacation style.
Over the next few months, planDisney will introduce each resort through practically perfect pocket guides. Each guide will break down the basics and showcase what makes Disney Resort hotels special in a savable Instagram guide that you can reference for future planning.
Each guide will be released on Instagram, and will showcase what makes each Disney Resort special. The guides will give information on each resort's theme, nearby theme parks, transportation options, room types, recreation options, shopping locations, fun facts, more.
We love the idea of having Disney outlining the basics of each resort. That makes our jobs are Disney bloggers and Disney planners to the stars (ok, to our friends and family, but they are pretty cool people) so much easier. Now, first time Disney Guests will have a cliff notes version of each Disney Resort Guide right at their finger tips.
Guests will better be able to review all of their options even before they pick up the phone or search for a blog post. Being able to narrow down your options and spend quality time researching the Resort options that best fit your vacation is a much better way of actively planning your dream holiday.
Your Thoughts...
Please share your thoughts in the comments or reach out on social media...We would love to hear from you.
Follow Mouse Travel Matters for Disney Parks news, the latest info and park insights, follow MTM on Twitter, Facebook, and Instagram.
You May Also Like…