Last Updated on June 19, 2020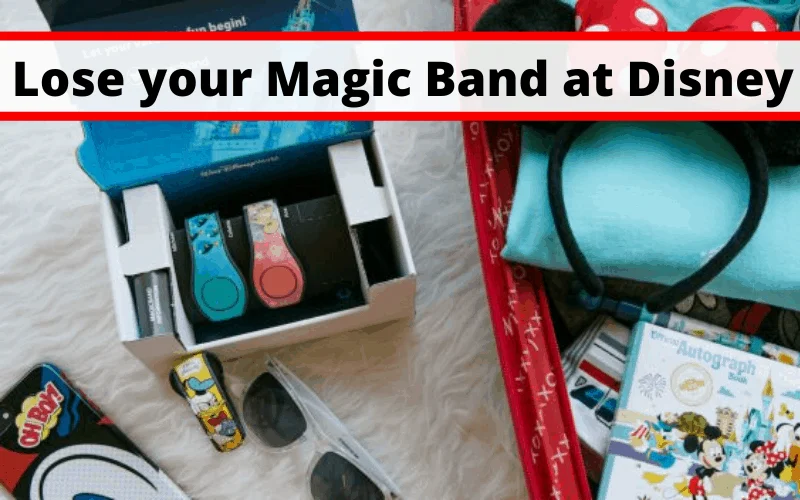 The idea of giving my 4 year old a Magic Band made be all kinds of nervous. What if she lost it? We upgraded her Magic Band, like the rest of us, so it wasn't free. And even if it was. I didn't want to worry about how and when she would loose it, or how I would manage to hang on to hers if she decided she didn't want to wear it anymore.
This post may contain affiliate links.
To which I earn a small commission, at zero cost to you!
Find more info in our
Privacy Policy
.
The powers that be heard my cries and made sure she lost it good while we toured the Animal Kingdom, half way throughout our Christmas Vacation.
We realized it was gone while we were all trying to scan into our Fast pass for Kali River Rapids. The kind Cast Member saw that 3 of us has fast passes and that we had just discovered her Magic Band was missing. He let us go through anyway but strongly suggested we replace it before exiting the park.
Considering we can't get into the park without a Magic Band, this was a great piece of advice. However, our information was still stored in her Magic Band. It didn't take long for us to long into our My Disney Experience and check out what Disney could do to help us out.
Deactivate and report lost
Visit the MagicBand section of My Profile in My Disney Experience App and select the MagicBand or card you want to deactivate.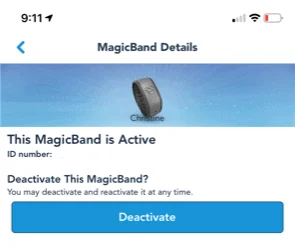 Then, when asked for the reason why you are deactivating, indicate that the MagicBand or card is lost. You can request that the Magic Band be returned to the Park's Guest Relations or mailed to your house.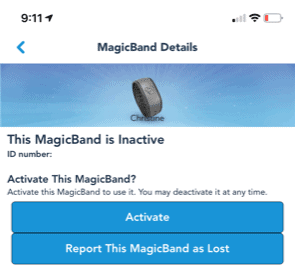 If you have another MagicBand or card available, you can activate it on the MagicBand section of My Profile.
Retrieving your Magic Band
We lost Baby Girls Magic Band square in the middle of our vacation. It took a day or so for Disney to find it and message us, and by then it was too late to return to the Animal Kingdom and pick it up. We opted for the mail.
Considering we had purchased a new Magic Band, at full price, just a few hours after discovering it was lost, we weren't in a rush to get the old one back. Knowing that Disney would place it in the mail and we would eventually get it back was good enough for us.
It took maybe 2 weeks, but one faithful day in December, we received a surprise package from Disney and it was Baby Girls lost Magic Band. We were able to re-activate the band on her MDE profile and now she has two beautiful Magic Bands to choose from on our next holiday. Lucky Duck.
You May Also Like…