Last Updated on February 6, 2020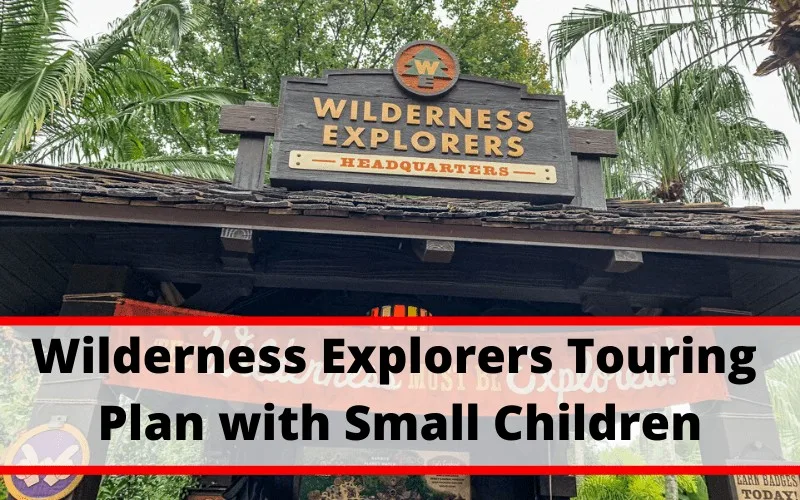 Now that you know what the Wilderness Explorers scavenger hunt is, it's time to put that plan into action and tour Disney's Animal Kingdom while getting all of those badges.
Keep in mind that this is a fast-paced, full and busy day until headquarters close at 5 pm. Some rides may be skipped for brevity, or simply prioritized and experienced after the Handbook is completed.
Touring the Animal Kingdom and playing Wilderness Explorers
While I would love to spend the entire day just wandering around the Animal Kingdom, hunting for Wilderness Explorer badges, this isn't always feasible. Most guests have a limited number of days to spend at Walt Disney World and would probably like to experience a few rides while they are touring the parks.
With the Wilderness Explorers booths and Cast Members only available from 10 am-5 pm, it is best to schedule any table service meals for after 5:30 pm and maximize your daylight time for hunting badges. The Animal Kingdom typically closes at 8 pm so there are still 3 hours of park time left after the hunt has ended.
We will be adding Animal Kingdom Park map numbers next to each badge location where applicable.
Discovery Island
When entering the Animal Kingdom, head straight for Wilderness Explorers Headquarters (4). This is where you will get your first badge, your Wilderness Explorers Handbook and a brief description of how things work.
Throughout the tour of the Animal Kingdom, keep an eye out for animals and complete the Animal Find Badge (page 8-9). You will need this to complete the Handbook.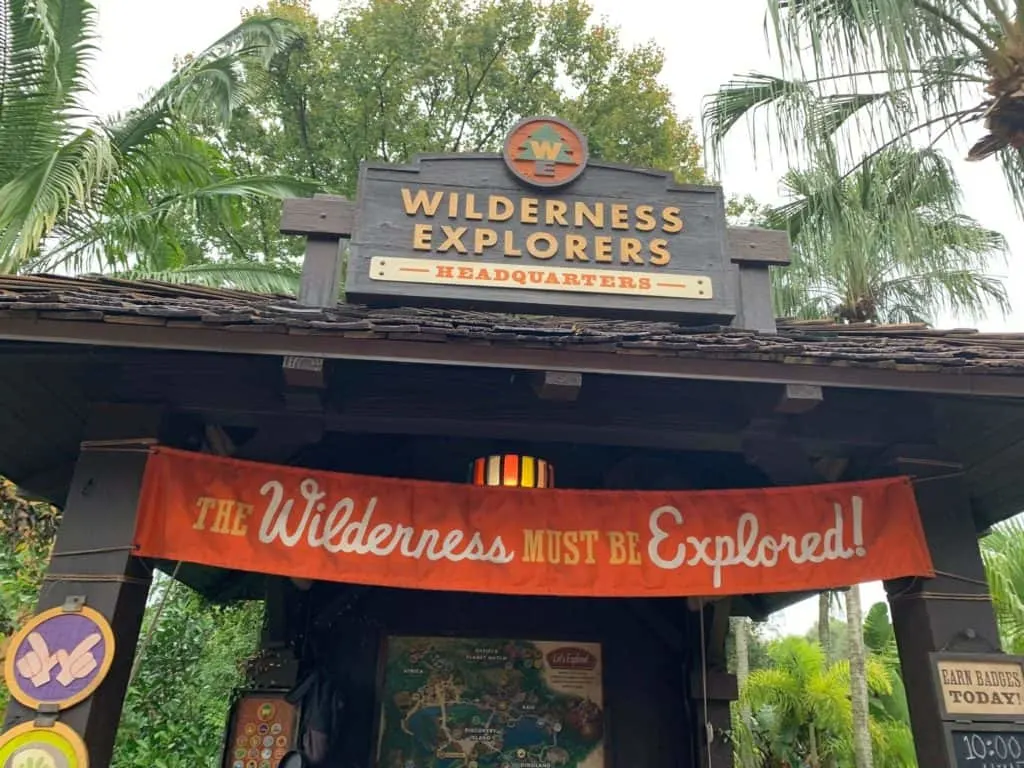 As you walk by the Tree of Life, don't forget to head down the Discover Island trails (7), there are 2 badges along this path. If you don't want to wander too far from the main road, that's fine, we can grab that Dragon Fly badge a little later in the day.
Pocahontas and Adventures with Kevin can be seen at Discovery Island any time after 9:15 am. If you are too early for the Flamingo badge, give them a look-see.
Pandora
Get your first Pandora badge at the entrance of the land, and the second a little further in, near the Flights of Passage entrance.
There are two ways of exploring Pandora – during the day where you can see the amazing floating islands, or at night when everything is glowing. Have your Flights of Passage or Na'vi River Journey fast passes available for 10 am, after 5 pm, or try the standby queue 1 hour before park closing.
Africa
Festival of the Lion King is a must on any Disney vacation, but the timings are limited. Get in line or schedule a Fastpass for the 11 am showing, or 6 pm (not available on Tuesdays or Wednesday). Remember, this is a 30 minute these are solid-timings.
Just in front of the Kilimajaro Safari entrance, there is a safari badge. You are not required to ride the safari attraction in order to receive this badge.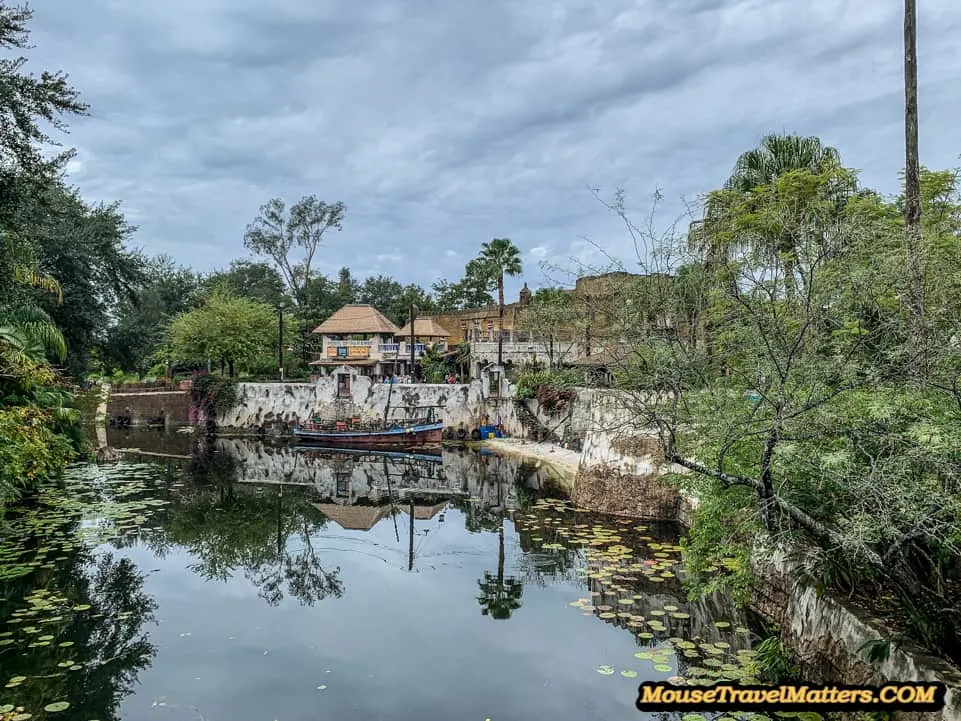 The Ham Radio badge is available at the entrance to Gorilla Falls Exploration Trail. You will need to explore this trial in order to collect the 5 badges along this route. The whole trail should only take you 20-25 minutes to walk.
Lunch
By now it should be noon. You have successfully completed 11 of the 31 badges and still have 5 hours left to do it.
If you have a FastPass for Kilimanjaro Safaris, we suggest you make it 12/12:30 pm. But in our personal experience, we did not find that the children were all that interested in hearing about it. The road is rather bumpy and they can't always focus enough on the drivers' instructions to find many of the animals while they are hiding. This is a 22-minute experience.
Harambe Market is a great place to have a quick-service restaurant with African-inspired ribs, chicken and sandwiches.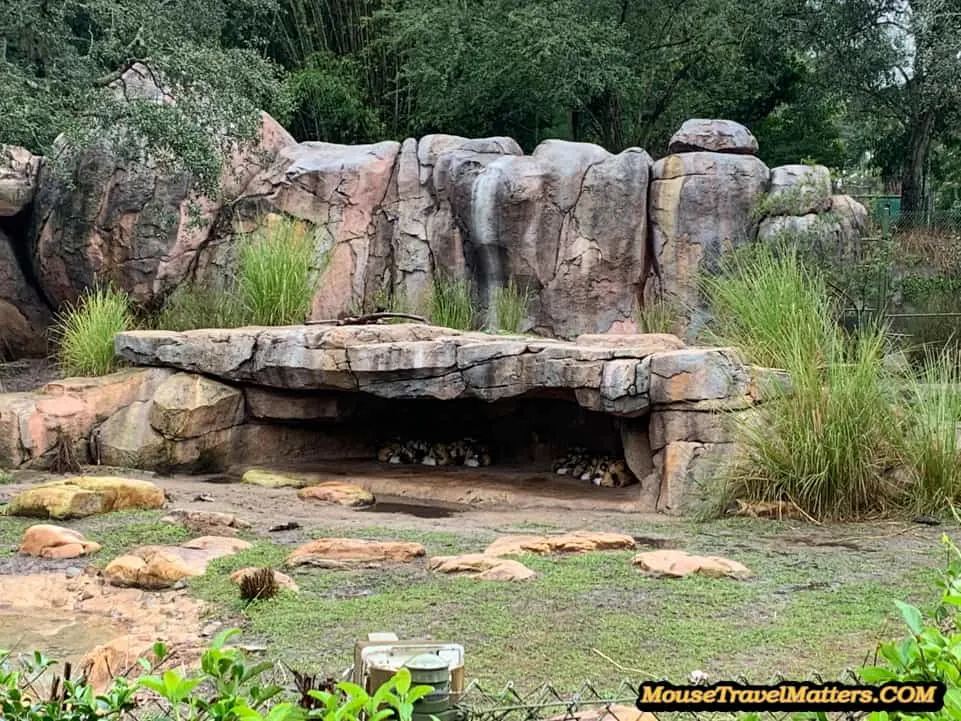 Rafiki's Planet Watch
Rafiki's Planet Watch (26) can easily take a few hours to complete if you stay to watch the Dr's do their animal check-ups or surgery. Depending on the age of the children, we suggest taking a quick look, answer a few questions and move along.
There are 5 badges in Rafiki's Planet Watch, and the train is fun to ride on.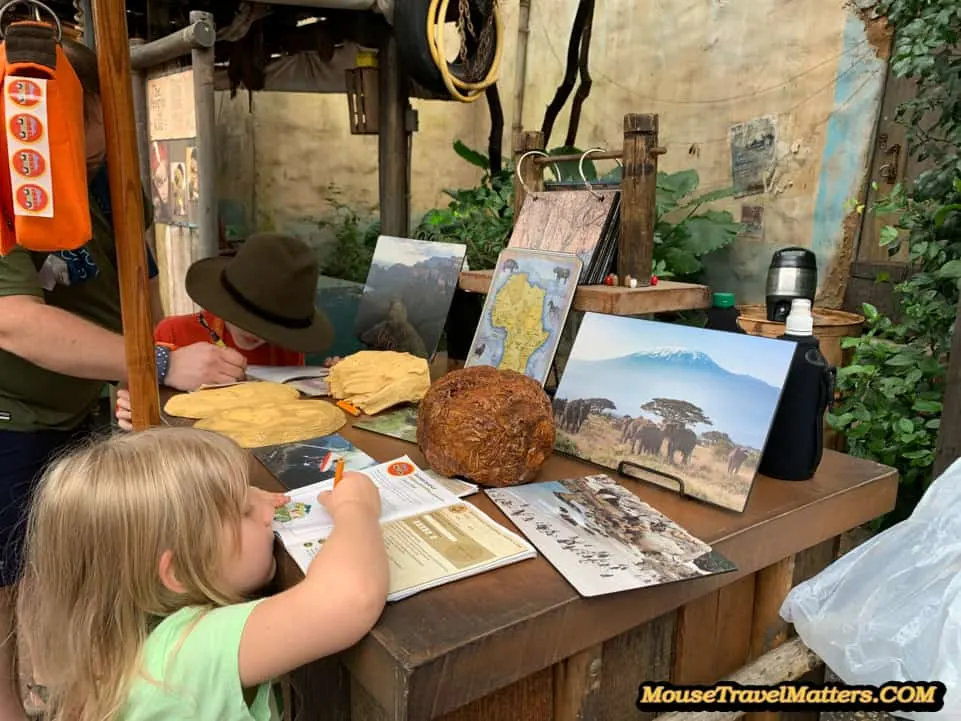 Asia
It's 2 pm roughly, and we are halfway there!
Maharajah Jungle Trek (36) is another self-guided walking tour to see some more amazing animals, like tigers, monkeys, and a Komodo dragon. There are 3 badges up for grabs in this area; one at the entrance, at the bat house and at the tigers. The average duration of the tour is 20-25 minutes, but you can take as little or as much time as you like.
If you have a Fastpass for Kali River Rapids, this is a great time to use it. It should be roughly 2:30 pm by now.
Just outside of the Yak and Yeti restaurant (43), you will find the Asian Culture badge and get to speak with someone from Asia. There is also a Wilderness Explorer Troop Leader-Post along the River's edge, beside the DVC center, near Map # 42. This is where you will find the Animal Call Badge and Forestry Badge.
If you didn't grab your Dragonfly badge (9) at Discovery Island, now is the chance to do it. It's just across the bridge and to your right. You will be tempted to stop at Adventure Outpost to see Mickey and Minnie in their amazing Safari outfits but wait until after dark and the queue will drop significantly.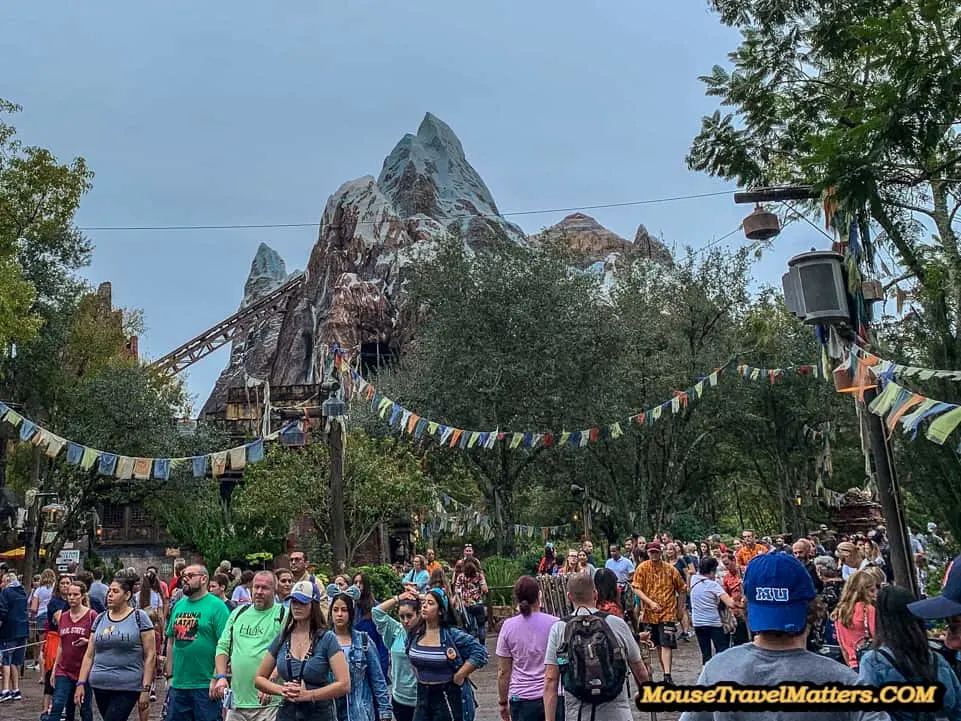 Expedition Everest (38) has 2 badges, but you don't need to ride this attraction to get them. Near the entrance of the ride, the souvenirs kiosk doubles as a Wilderness Explorers meeting spot. Find the castmember, do a mini hunt for camping gear outside a nearby store. This takes 5-10 minutes max.
Expedition Everest does have a minimum height requirement of 44inches, which is the size of your average 5/6-year-old. Not all kiddos are too keen about this ride, but the good news is that there is a single rider option. If Mom or Dad really wants to ride Expedition Everest, here is your chance.
Dinoland USA
If you must see Finding Nemo the musical, we suggest waiting until 4:30 pm to see it. Maybe secure it with a Fastpass.
I'm suggesting way more than 3 fast passes today. If you have your initial 3 fast passes scheduled for early enough in the morning; Festival of the Lion King, Kali River Rapids and Flights of Passage, you are able to schedule more Fast Passes throughout the day. These will need to be one at a time after you have checked into your final Fastpass – so while you are walking up the Fast Pass queue for Kali River Rapids, have someone schedule Finding Nemo at 4:30 pm.
If we aren't doddeling too much, it's just around 3:30 pm. There are 3 badges in Dinoland USA and they are pretty easy to get.
Next to DINOSAUR! (54) is a Troop Leader Post for the Fossil Badge. They will chat with you about fossils and play a little game. The line for Dinosaur is never very long so go ahead and give it a go if it's nice and short.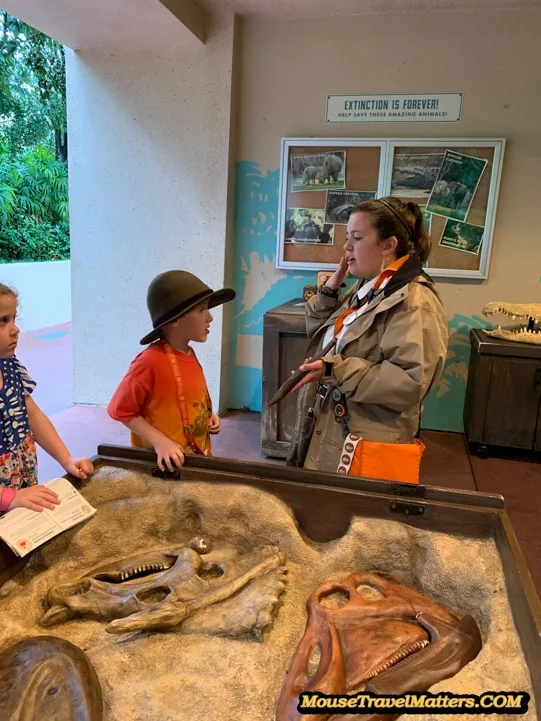 Next, let the kids play a little in the Boneyard (49) and collect the Dinosaur Badge. Finally, check out the flags flying above Chester and Hesters Dinosaur Treasures (59), directly across from Primeval Whirl. This is your signaling badge.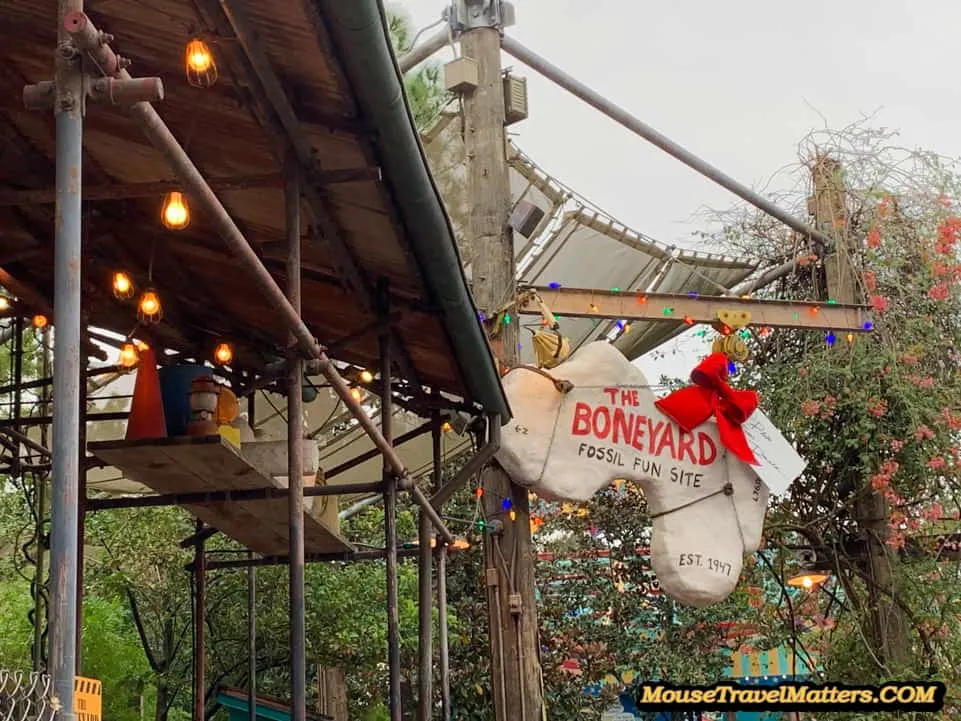 Discovery Island
Head back to Discovery Island Wilderness Explorers Headquarters. With Pages 8-9 filled out, you are ready for your last badge – Animal Find Badge, and be crowned a Senior Wilderness Explorer!!!
You made it back by the seat of your pants and are ready to relax with Nemo and friends. You deserve it!
The Animal Kingdom in the evening
You will exit Finding Nemo the musical at around 5:10 pm. This is a great time to have dinner. You can stay in Dinoland USA and hit up Restaurantasaurus or back on Discovery Island for Flame Tree BBQ. Both have Mobile Order availability, which will speed the process 10 fold.
Adventurers Outpost is open until 7:30 pm as well, if you wanted to see Mickey and Minnie.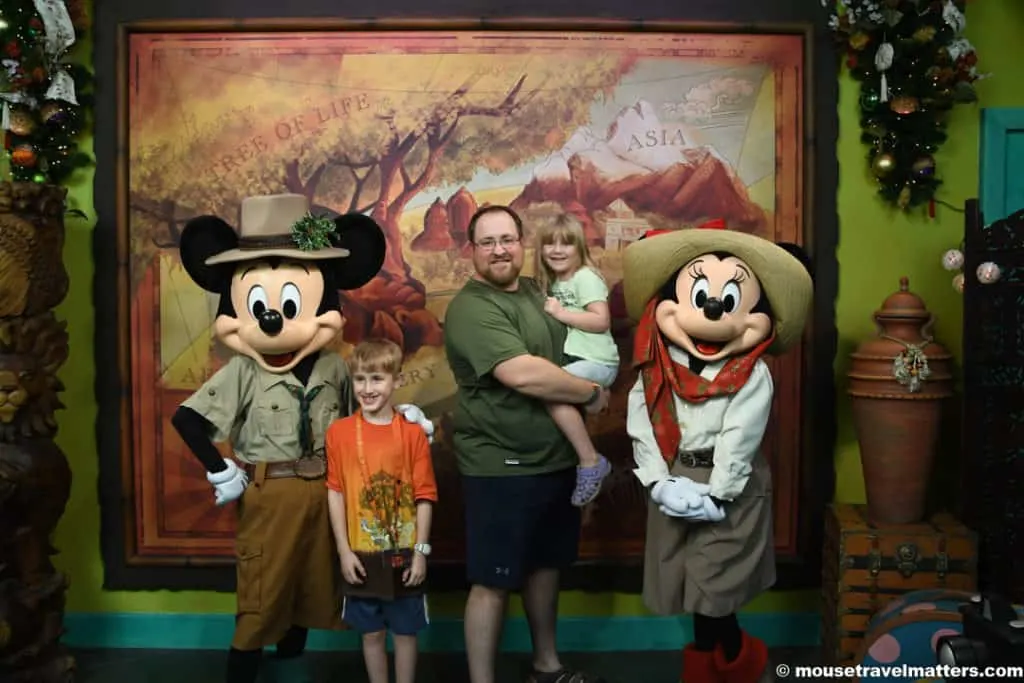 Rivers of Light Fastpasses are usually available until a few hours before the show so as soon as you scan into Finding Nemo, have someone check for those. Rivers of Light runs every night and the nightly schedule changes throughout the year. For example, for the next few weeks, showtimes are 7:15 and 8:30 pm, then will shift to 8:45 and 10:00 pm in mid-March
There is also the option of buying the Rivers of Light Dessert Party. The event itself starts 1 hour and 15 minutes before a Rivers of Light showing but you are welcome to show up anytime after it starts.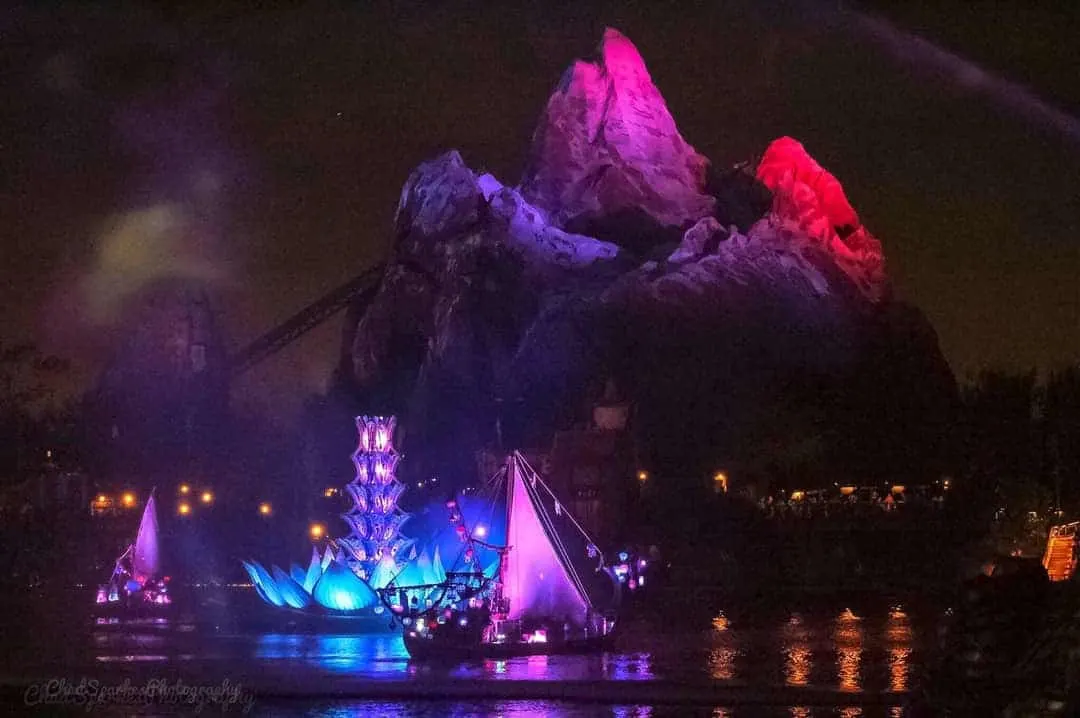 Pandora
Just before you leave, head back to Pandora to view the nightlife. The whole land is bioluminescent and looks incredible. Depending on when you have your Rivers of Light scheduled, you can jump in the queue for Flights of Passage at least 1 hour before the parks close.
Have a snack at Satu'li Canteen, they also so Mobile Order and their snacks are "out of this world".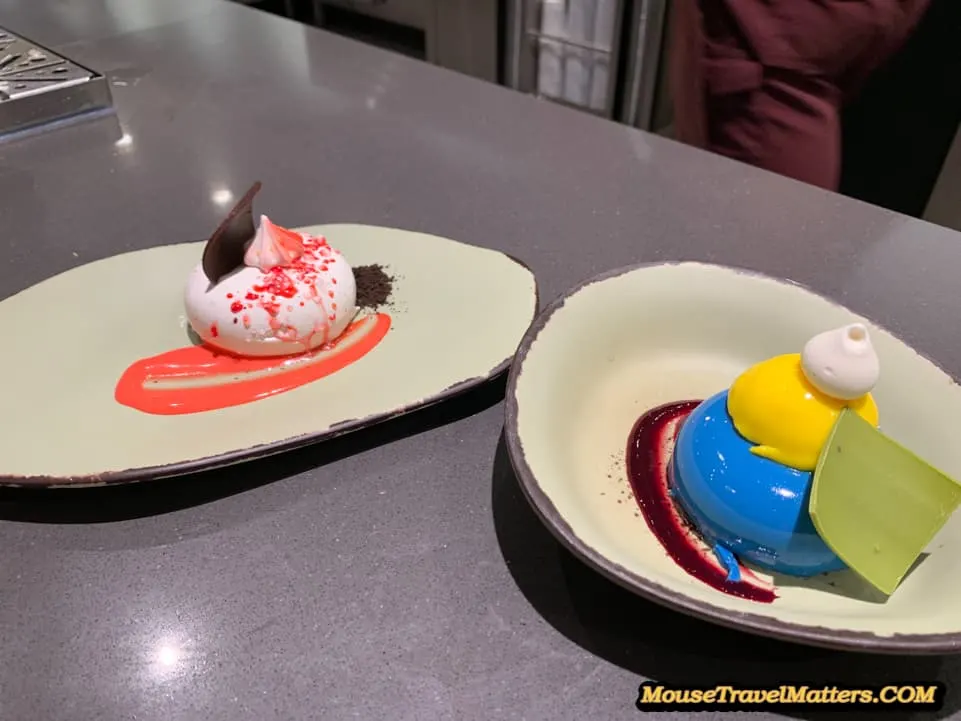 Attractions we did today
Here's a little recap of all the attractions we managed to stuff into our busy day, while still completing our Wilderness Explorers Handbook
Pocahontas and Adventures with Kevin
Flights of Passage or Na'vi River Journey ?
Festival of the Lion King
Gorilla Falls Exploration Trail
Harambe Market
Rafiki's Planet Watch
Maharajah Jungle Trek
Kali River Rapids
Expedition Everest ?
DINOSAUR!
Boneyard
Finding Nemo the musical
Adventurers Outpost
Rivers of Light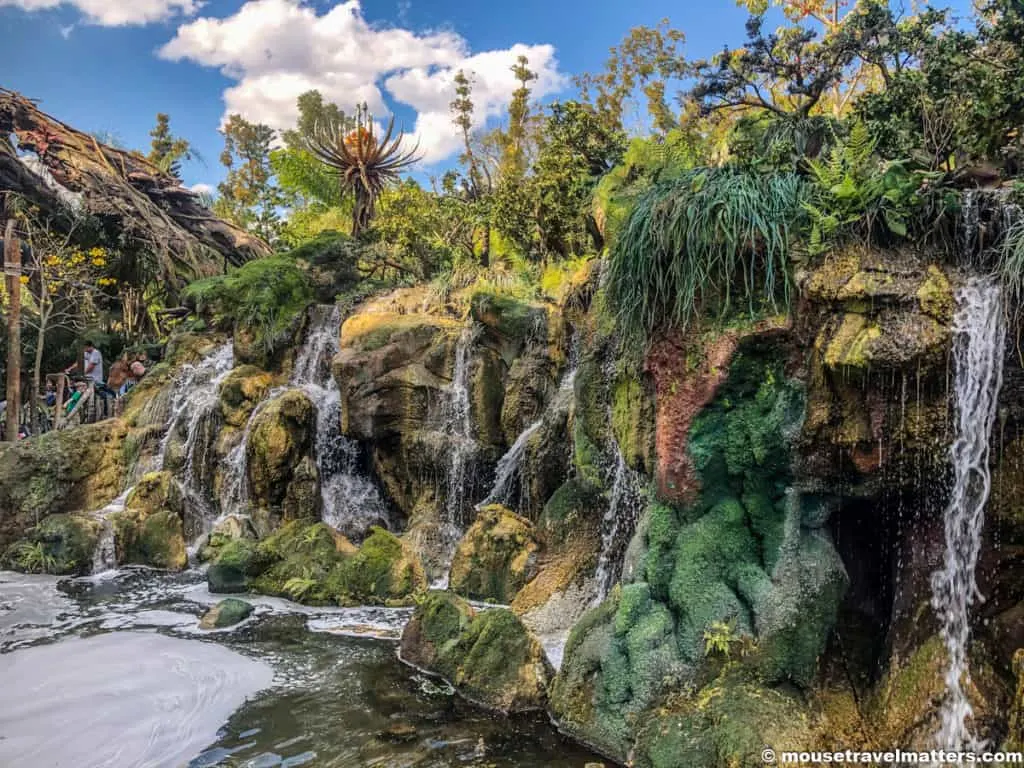 ---
Animal Kingdom Fastpass Tier 1 Attractions
There are two Animal Kingdom FastPass tiers. Tier 1 has two attractions. Tier 2 has ten attractions. We'll start by discussing the Animal Kingdom Tier 1 attractions. When selecting your three advance reservations for the Animal Kingdom, you can only pick one of these attractions. The two Tier 1 attractions at the Animal Kingdom are:
Avatar Flight of Passage
Na'vi River Journey
Animal Kingdom Fastpass Tier 2 Attractions
There are twelve Animal Kingdom FastPass Tier 2 attractions. When booking your advance FastPasses, you can reserve two of these (or three if you don't reserve a Tier 1 attraction). The twelve Tier 2 FastPass+ rides at Animal Kingdom are:
Kilimanjaro Safaris
Expedition Everest
DINOSAUR
Kali River Rapids
Primeval Whirl (Seasonal)
Rivers of Light
It's Tough to Be A Bug
Festival of the Lion King
Finding Nemo Musical
Adventurers Outpost Character Greeting
UP! A Great Bird Adventure
The Animation Experience at Conservation Station
You May Also Like…