Last Updated on January 27, 2023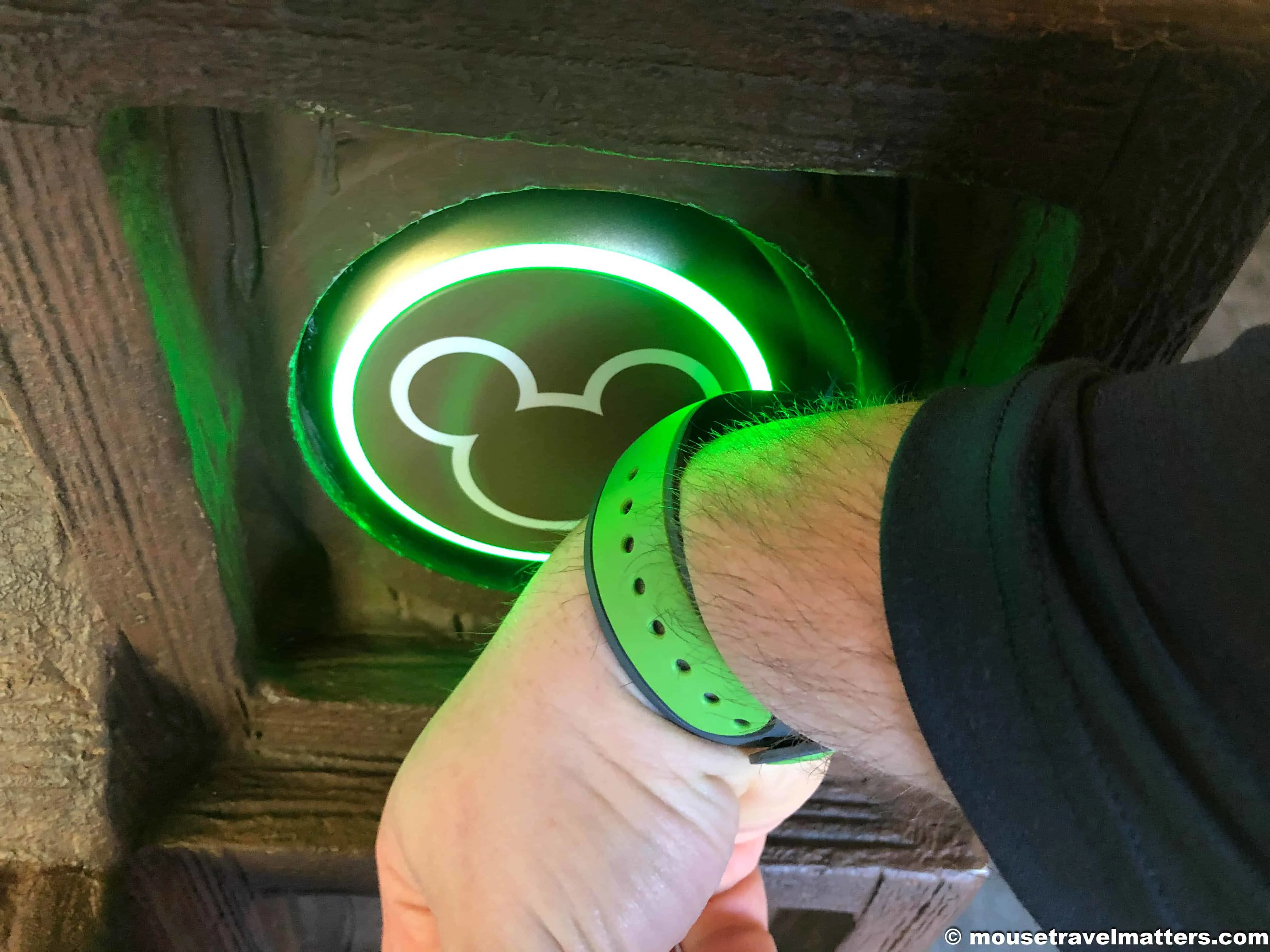 Some Things to Know about Disney MagicBands the adjustable, waterproof wristband with a small radio frequency (RF) chip inside. Including features of the new Magic Band Plus.
Here we answer frequently asked questions about MagicBands and all the conveniences and access they offer – with all the latest information on MagicBand 2 and beyond. Disney's MagicBands are incredibly more convenient than paper tickets here is a complete Beginner's Guide to Disney's MagicBands.
This post may contain affiliate links.
To which I earn a small commission, at zero cost to you!
Find more info in our
Privacy Policy
.
MagicBands at Disney World – What Can They Do?
MagicBands have taken over the need for multiple plastic cards that can get lost or stolen. Instead, everything is integrated into a simple, sleek-looking watch that can be customized and reused on every Disney vacation.
Enter Theme Parks
Instead of carrying cards around for the whole family, Disney has now made it possible that even the kids can carry around their entrance tickets with very little risk of them getting lost.
Unlock rooms
In addition to letting you into the Disney parks, MagicBands also let you into your on-property hotel room. All Disney resort hotels have MagicBand readers on guest room doors. A simple tap of the MagicBand opens your room. No keys to lose!
Access Ride Queues
My Disney Experience information can be accessed via your MagicBand. This means your band now allows guests to scan at the machines and access their respective Fast Pass selections. No more paper passes!
Charge Purchases and dining back to Resort Hotel
For even further convenience, Disney guests can link a credit card to their MagicBands and use the bands to charge for purchases in the parks. Just be aware that this privilege only works for guests staying in on-property hotels, as the charges are routed back to your hotel bill.
Add Disney PhotoPass Pictures to your Account
In order for the Photo Pass photographer to properly assign your photos to your account, they will scan your MagicBand. You can then see all your images on your My Disney Experience App, even if you haven't purchased Memory Maker yet.
Pool Entry
Pools at some of the resorts are gated and require you to scan your MagicBand.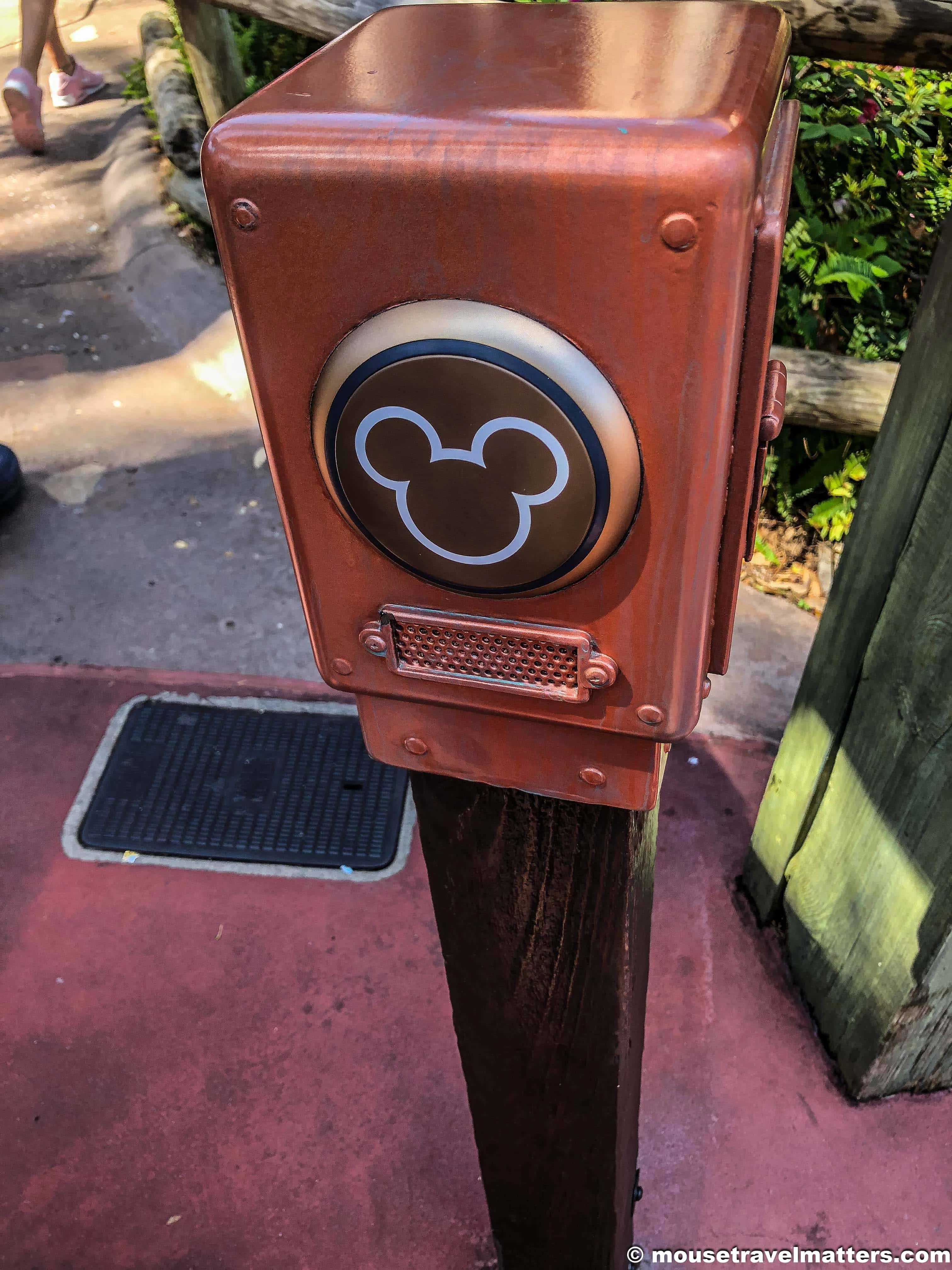 Is the MagicBand free?
No. Magicbands at the Walt Disney World resort Hotels were provided to all guests at no additional fee until the end of 2022.
Beginning in 2021, guests can purchase a Magicband for use during their stay.
How Much Do Disney MagicBands Cost?
Disney Magicbands cost any were from $34.99 for MagicBand 2, $34.99 for single-color MagicBand+, and $44.99 for unique Disney graphic MagicBand+.
There are also some limited edition MagicBand 2 available for $39.99 on ShopDisney.
With MagicBand+ experience 'next-level magic' including interactive effects and gesture recognition.
Have a look at the below options with many more styles available.
While at Disney World, you will also find a wide variety of MagicBands available for sale if you want to upgrade from your current style.
Are they reusable?
You are welcome to reuse yours for as long as you want.
Can I share my MagicBand with a friend that is visiting Disney World after me?
Unfortunately no. Once a band or card is linked to your Disney account, it cannot be transferred to another account.
In addition to touching your MagicBand to a touch point, you will be required to scan a finger to enter the parks or enter a PIN code to uniquely identify yourself when making purchases. This process helps to ensure that you, and only you, have access to the entitlements linked to your MagicBand.
MagicBand Link, You're My Disney Experience account
MagicBand can be linked to your My Disney Experience (MDE) account for park entry and Lightning Lane reservation check-ins.
Off-site guests can visit Disney's Official online store ShopDisney.com to buy a MagicBand for park admission, Lightning Lanes, and PhotoPass however it will NOT be possible to charge purchases on your band.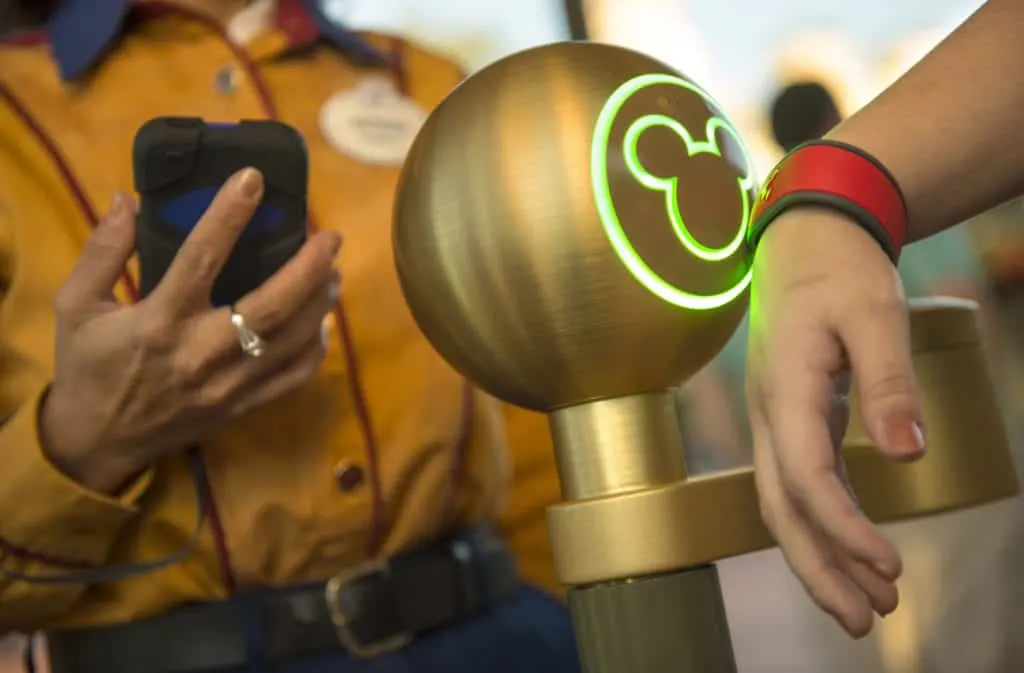 MagicBands at Disneyland?
Disneyland Park guests can use MagicBand+ only in Disneyland starting October 26, 2022. Original MagicBands do not work.
MagicBands are geared as a link to your My Disney Experience account.
Your Thoughts...
Please share your thoughts in the comments or reach out on social media...We would love to hear from you.
Follow Mouse Travel Matters for Disney Parks news, the latest info and park insights, follow MTM on Twitter, Facebook, and Instagram.
You May Also Like…
Why does Disney need my fingerprint?