Last Updated on February 23, 2022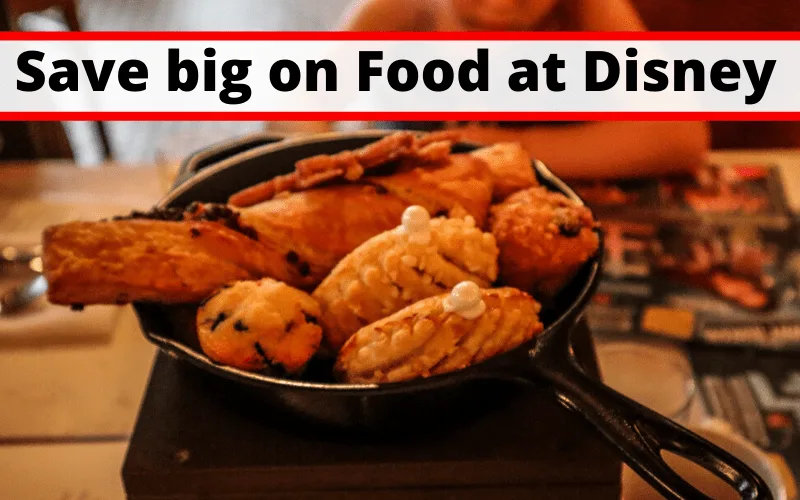 Here are 20+ ways to save big on food at Walt Disney World. When hotel costs and tickets are pretty much a fixed price depending on your dates, you do have absolute control over your food budget.
Follow us on Instagram and be sure to have a look at our Facebook group Disney World and Universal Studios Orlando.
Have breakfast in your room
It doesn't cost much to pack a box of breakfast bars and apples for breakfast. All resorts will at least have a mini-fridge where you can store your perishables like yogurt or milk. If you can save, on average, $12/day by packing your breakfast, you are saving big bucks.
Bring snacks in to the park
Snacks in the park are delicious and generally part of the experience but they come at a cost. Ice Cream bars are $5+, popcorn is just as expensive and you run the risk of being drawn in by the amazing assortment of Popcorn buckets.
Bring your own snacks, at least for part of the day, so you are less likely to buy too much within the parks.
Bring your own lunch
Just like breakfast, a Quick Service lunch will run you upwards of $15 per person. Add that to the time you will spend waiting in line to order and finding a table, bringing your own lunch to the parks is starting to sound better and better.
Disney allows you to bring your own food, they just don't want you sprawled across a park bench with a feast for 10.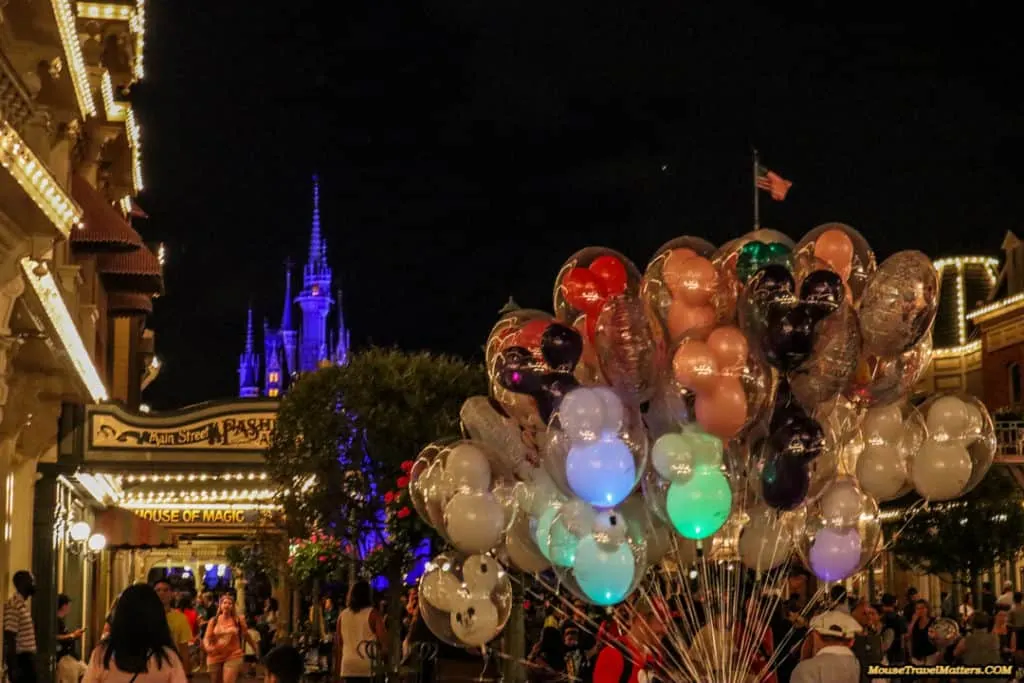 Refillable water bottle
Remember that Quick Service restaurants offer free glasses of Ice Water, and there are water bottle refill stations throughout the parks. While you won't be able to fill up on soda, you can have as much ice water as your heart desires.
Character breakfast instead of Character Dinner
If you insist on having a character meal experience, which we do highly recommend, breakfast is cheaper than dinner. Not only can you expect to be in and out before the parks even open, assuming you have made the right reservation time, but you will see the same characters for a fraction of the cost.
---
Related: Tips for Dining with Disney Characters at Walt Disney World
---
Pizza to your room
I believe the pizzas are 14″, and approximately 8 slices. Pizza's start at $13.99 for Cheese only, up to $17.99 for Hawaiian, and everything in between. If you are looking for an inexpensive lunch/dinner option on your non-Park day, Pizza is the way to go.
Each Pizza Delivery meal includes:
• Two (2) Single-serving Nonalcoholic Beverages
• One (1) Pizza Entrée Item
• Two (2) Desserts
To place an order, press "Pizza Delivery" on your in-room phone. 18% gratuity, $3.00 delivery charge and applicable sales tax will apply to all delivery orders.
Share Quick Service meals
The Quick Service Meals can be fairly large portion sizes if you know where to look. Share a large meal between friends, with your DIY snack bag and you have a cheap meal that will keep you going for hours.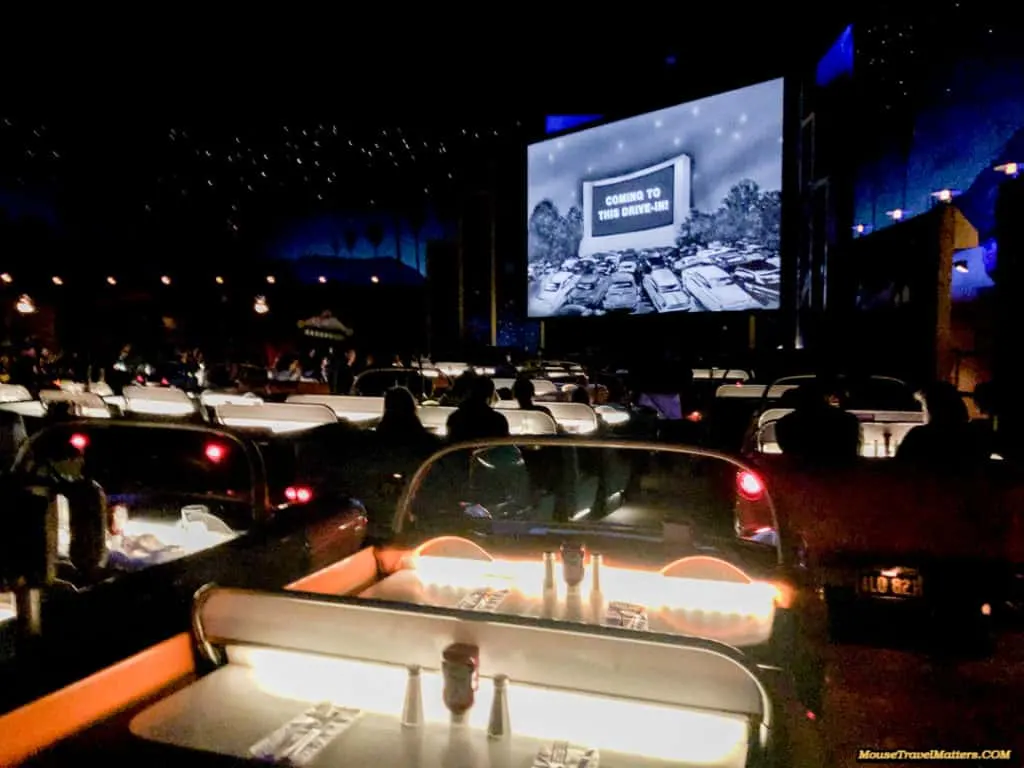 Order the kids meal when possible
If you have no one to share with or they don't want to share with you, order off the kids menu at Quick Service restaurants.
Get a cash back or reward credit card
While I don't suggest you go out and get a credit card just for the rewards because they do have a higher than average annual fee, if you already use your credit card on a regular basis, it should be a rewards card.
We had the cash but decided to pay off our latest vacation on credit to earn some reward points. After all was said and done, we had over $400 in rewards due to their introductory offer. We have been steadily incurring $100/month in reward points, so while this won't save you any actually cash in the Parks, it can help pay off the bill once you are back home.
Buffets for dinner
Like many Park goers, dinner is the time to refill all those lost calories from a hard day at Disney. A Buffet may be a little more expensive than your average Quick Service meal but you have unlimited refills on everything. Having an early dinner can also mean you double up on lunch/dinner.
This isn't always the best way to eat but when you are strapped for cash, anything goes.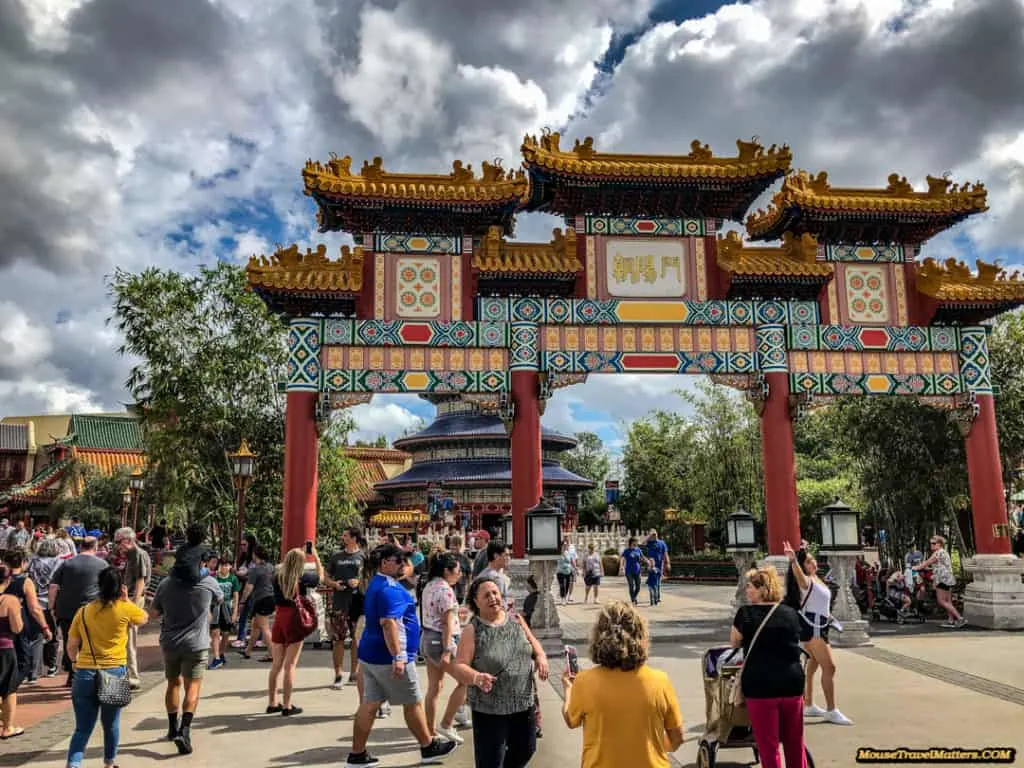 Forget the Disney Dining Plan if you aren't a big eater
The Disney Dining Plan is made for the average eater. If you or your party are grazers, than maybe the plan isn't for you.
Have a look at the restaurants you want to visit, the average cost of each meal, and be honest with yourself about how much of that meal you will actually consume vs share with your party. Work backwards and decide if the Dining Plan is cheaper or more expensive than paying out of pocket for your meals. You may be surprised by what you find.
---
Related: HOW THE DISNEY DINING PLAN SAVED US OVER $600!
Grocery delivery
If you can't bring your own food with you on the plane or the long road trip to Disney World, consider a grocery delivery service. This will save you the upfront cost of an Uber to the local grocery store, and everything will be waiting for you at your hotel Front Desk when you check-in.
Kids under 3 eat free
When eating at a Table Service restaurant, remember that kids under 3 eat free. This means they won't be required to make a purchase or use one of your Dining Plan credits. They will be forced to share off of someone's plate, of course, but you can also bring small amounts of food for infants.
---
Related: SAVE MONEY BY VISITING WALT DISNEY WORLD BEFORE YOUR CHILDREN TURN 3 OR 10 YEARS OLD!
Passholder discount
An Annual Pass isn't just for those visiting twice a month. We purchased an Annual Pass for one adult in order to reap the savings for the whole family, and this was before we decided to visit twice in one year.
A single Annual Pass ticket can mean a ton of savings for the whole family, including but not limited to free Memory Maker, merchandise discounts, Access to exclusive merchandise, and Table Service discounts. So if you are planning on spending more than 5 days in the parks as a family, look into the savings of getting one Annual Pass for a member of the family and see how far those savings actually go.
Your Thoughts...
Please share your thoughts in the comments or reach out on social media...We would love to hear from you.
Follow Mouse Travel Matters for Disney Parks news, the latest info and park insights, follow MTM on Twitter, Facebook, and Instagram.
You May Also Like…
How to Eat Gluten-Free at Disney World
Why You Should (Or Shouldn't) Visit Disney World in 2020
Easy Ways to Save Money at Disney World
How to Eat Gluten-Free at Disney World
Best 8-day Itinerary Disney World for Families