Last Updated on March 6, 2021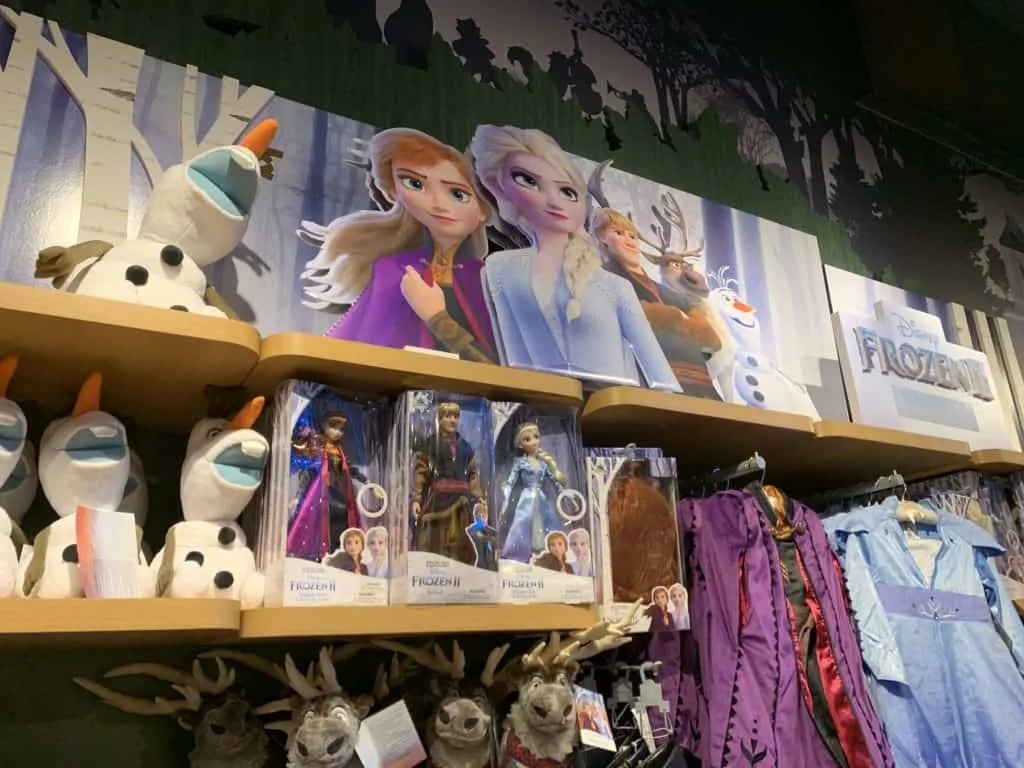 Every once in a while, Disney Store's have a giveaway in celebration of something new and exciting. October 6, 2019, we had the pleasure of attending our first Disney Store Limited Edition Celebration Key Event and we learned a few things.
Before getting all excited here are a few things to keep in mind when trying to obtain a key…
First of all, Key's are located at Disney Stores and not outlets. This means verifying that your local store is going to be giving them away in the first place. They are given to the first 5,000 guests online and 150 in-store to make a $10+ purchase.
Go early!
Thankfully the keys were being released on a Sunday and our store doesn't open until 11 am. This meant the mall opened its doors just before 7 am.
Show up with coffee, a chair, and some patience because it's going to be a long morning.
Get a Ticket!
Shortly before the store opens, a Cast Member will go through the line and give you a ticket. They are numbered 1 through 150. This means you are guaranteed to get your key and have a few minutes to shop around for your $10 minimum purchase.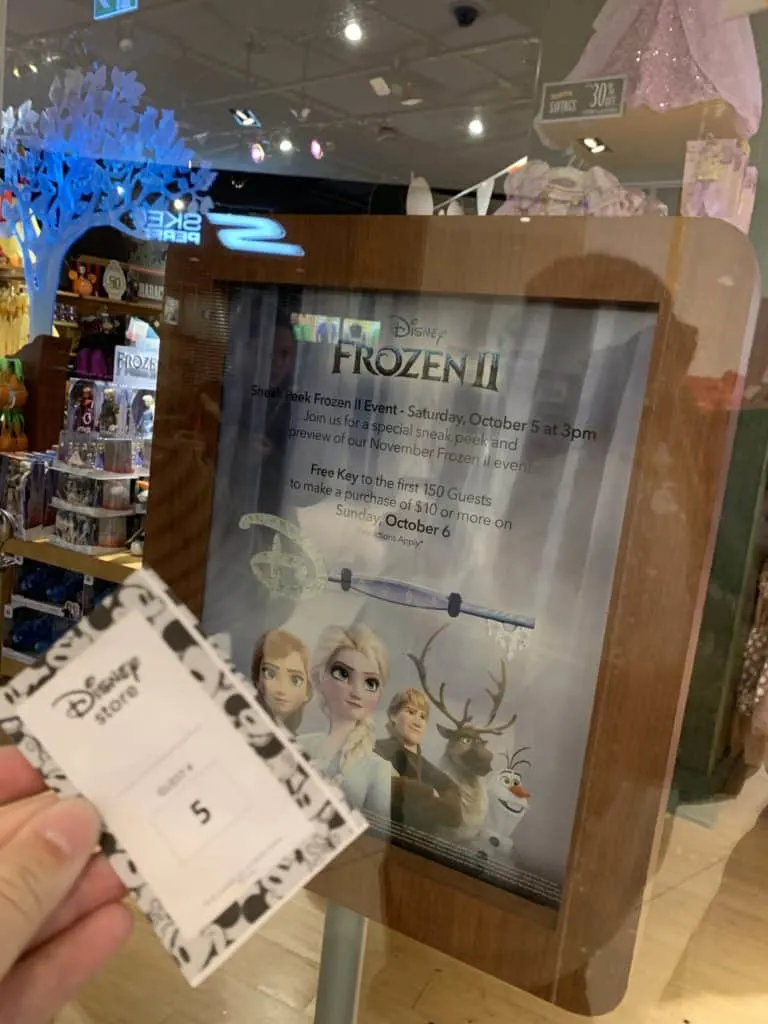 Stay in line!
This is a tricky one. While you do have your ticket and they will hold off on giving out keys to non-ticketed persons for an hour or so, you still want to stay near the store. Once our group was given their tickets, they started to walk around, get a second cup of coffee and overall gaggle near the front of the store.
Just because they were doing a key release, doesn't mean they were abandoning the opening ceremony. Don't worry, the cast member giving out the tickets is the same Cast member that picks the child to open the store so they know which among the dozen of children they need to choose. We were not the first in line, but we were the first with kids so our daughter was chosen this time to open the store and she couldn't be happier.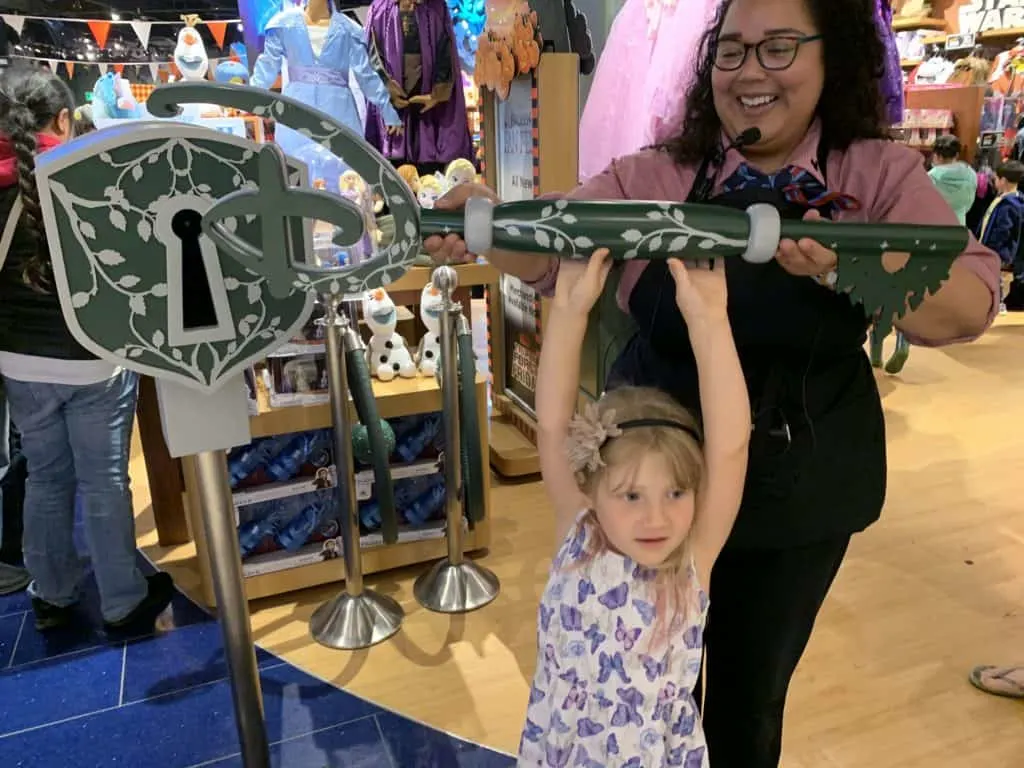 Note – during key release days, Store Opening ceremonies will give you a bonus commemorative key, not the standard store opening key. We will be back another day for my son to open the store on his own, and receive his store opening key.
Also something to mention, there were a handful of people that showed up as the store opened and were hoping to get their hands on a Disney key. While they were out of tickets, this doesn't mean these late-goers were out of luck.
They were asked to wait outside of the store and form a new queue. 1 hour later, at noon, Cast Members would make an announcement that anyone with a ticket needs to proceed to the cash registers to make their purchase and collect their key. Any keys not picked up shortly after the announcement would be given away to those waiting in the second queue.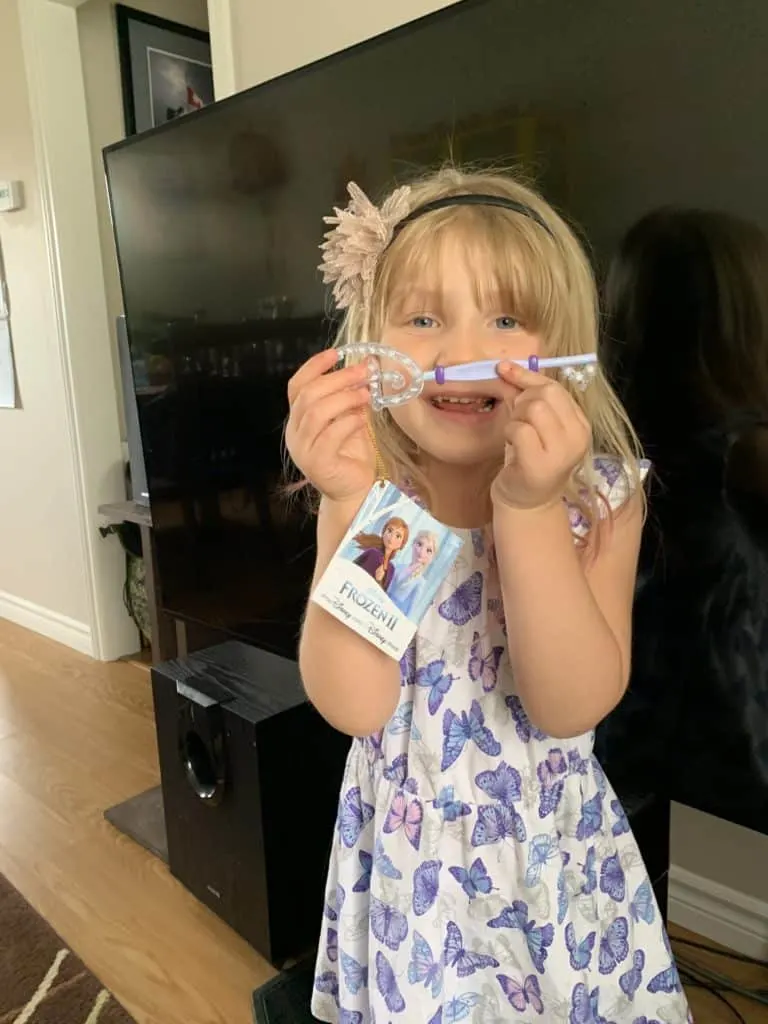 When are the keys coming out?
It's a little tricky to find out about these keys, especially since those that know about it aren't exactly going to share this information with their neighbors – this just means more people waiting in line with them.
We found out on social media about the keys and were confirmed when we went to the store the day before looking for the Frozen 2 preview clips.
According to sources, Shop Disney sends out emails not long before the launch. Simply get on their email list, and make sure they don't end up in your Junk Folder.
How to Display them
After you have accumulated a fair number of keys, just dangling them from a corkboard isn't enough. You will want to have a display case to show off your new collection.
We actually created a slim key holder that fits perfectly into an existing display case. We found these cases at Michaels craft store and are just the right touch of classy to display your flashy and colourful keys without distraction.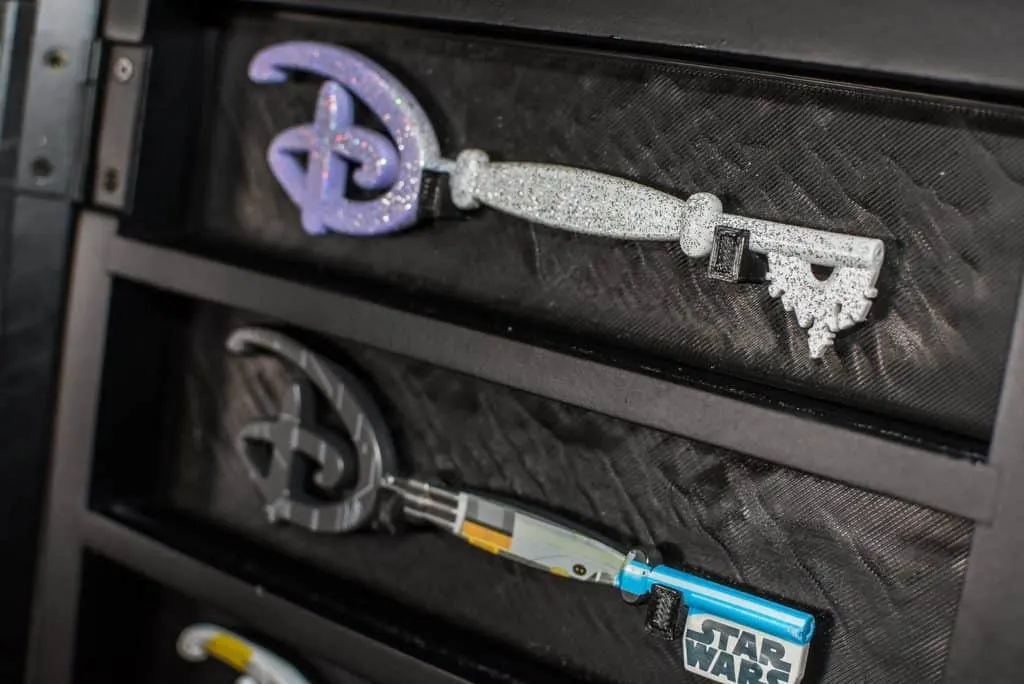 You May Also Like