Last Updated on February 15, 2020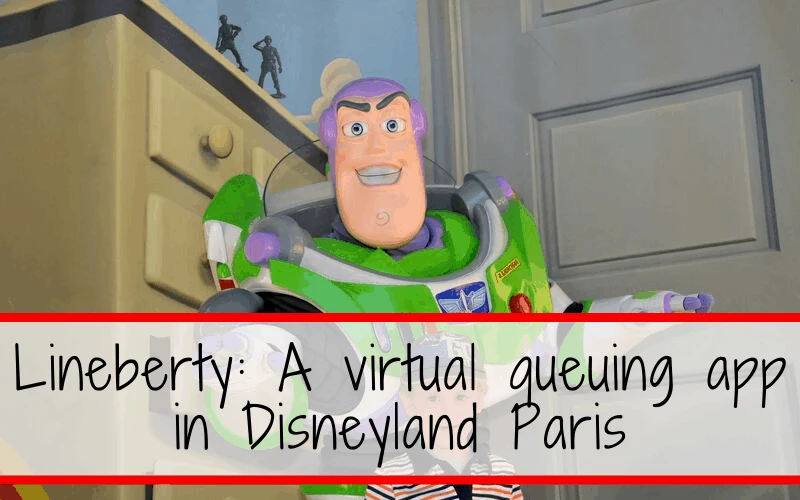 Lineberty is an app currently available to download from Google Play and Apple store, it is essentially a virtual queuing system used in France.
Lineberty: A virtual queuing app in Disneyland Paris
Within this app, you can join a virtual queue to meet characters across Disneyland Paris and Walt Disney Studios Park. It can save you time on your day because you are not physically standing in a queue. Simply join the 'queue' and you will receive a return time and ticket number.
Which characters use Lineberty Disneyland Paris?
Currently, it applies to the following character meet & greets:
Mickey @ Toon Plaza
Buzz Lightyear @ Toon Plaza
The Incredibles @ Art of Disney Animation
Captain America @ Production Courtyard
How does Lineberty Disneyland Paris work?
By adding you into a virtual queue, you can explore the parks knowing that your sport in line is saved for you.
Download the App
You'll first need to download the Lineberty app:
When opening the app, make sure to turn on location settings (Not essential, but it does allow you to easily locate the right options) and notifications (so that you get alerted when it is time to go to your meet and greet).
In the application settings menu, you can also attach your phone number – then Lineberty will also send you an SMS ticket when it is your turn. Perfect for when you leave a WiFi zone.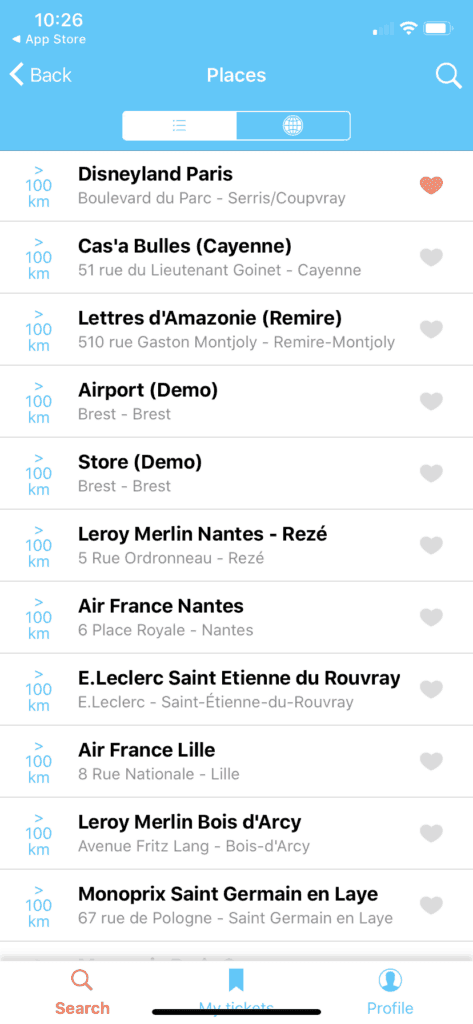 Select your Experience
Once you have selected Disneyland Paris, you will want to narrow your search to the specific park you plan on making reservations.
Currently, only Walt Disney Studios has characters available for meet and greet via the Lineberty app.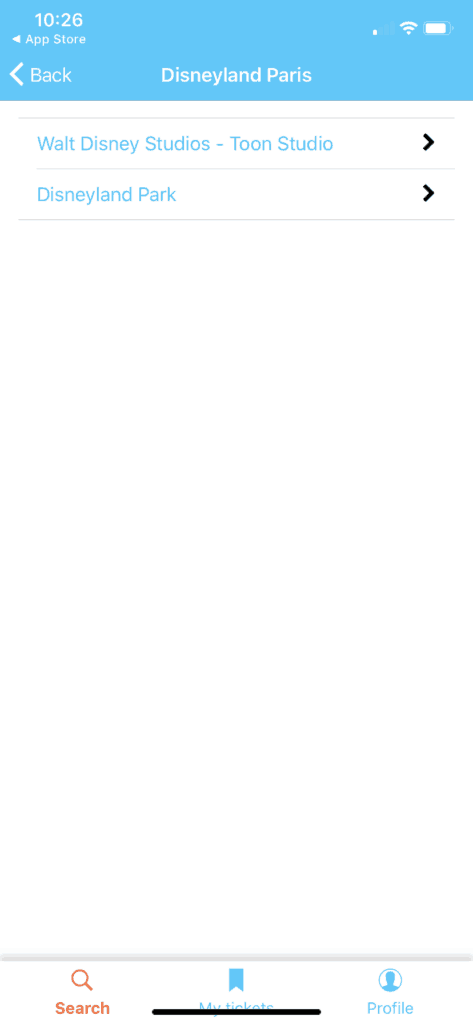 Be sure to indicate how many are in your party and plan on taking photos with the characters.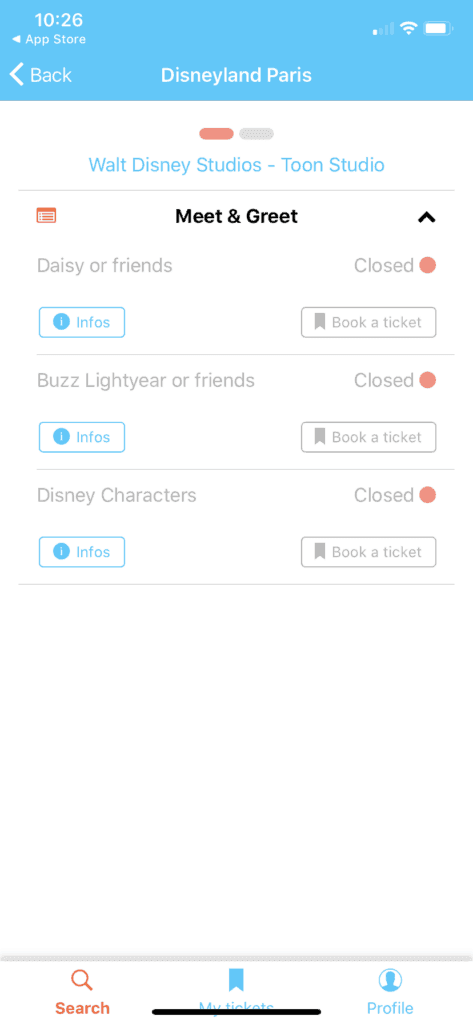 According to ED92, Jake Skeleton will appear in Disneyland Park through the app, making him the first character in the main park to use a virtual queue.
Enjoy the Parks
While you wait for your text message, enjoy the parks.
You will not be given a return time, as each guest experience varies. But you will be given a queue number. If you are number 200, you know that you are waiting over an hour or two. Number 15, however, will want to join the physical queue immediately after signing up.
Your Meet and Greet is getting close
You will be sent a push notification when your number is getting close. Once you get the first message, start making your way to Toon Studio and getting in the physical queue.
Why Lineberty Disneyland Paris is great?
We like that you can make a reservation for a character meet and greet, then tour the parks while you virtually wait. Last time we were there, before the introduction of the app, we waited in the hot sun for an hour for Buzz Lightyear.
I much would have rather had lunch, see a show or anything else but wait in line. The kids, too.
Criticism of Lineberty Disneyland Paris
Disneyland Paris doesn't overly advertise the use of the Lineberty app, so many guests arrive not knowing they can't simply queue for a character meet and greet.
Tips to meeting your favorite characters using Lineberty Disneyland Paris
You can only book one character at a time so it is best to have as many devices signed into separate accounts as possible.
Will only connect if you are in the parks
Enable notifications
Download the app before heading to the parks
Wifi is spotty at best, you will probably have to use Data
Probably the most important information about this app is to join the virtual queue at 9.45 am in order to get a ticket. Anytime after 9.45 am, the tickets are more than likely to be gone.
You May Also Like