Last Updated on October 13, 2019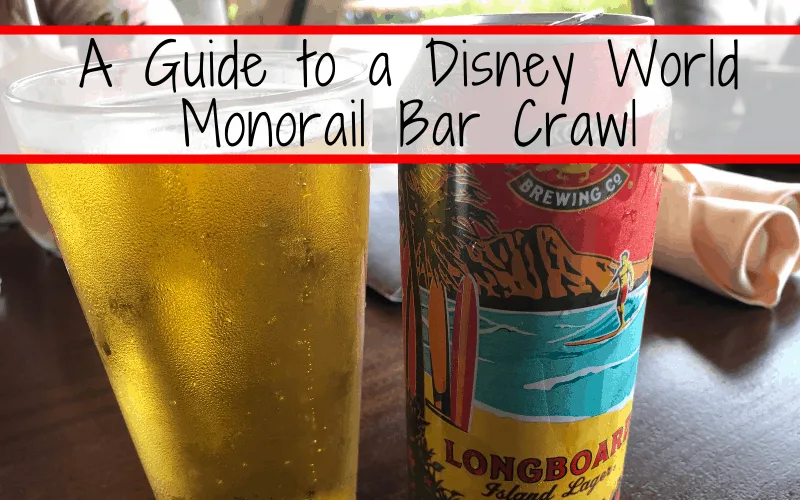 One of the things I was most looking forward to on this trip was doing a bar crawl around Seven Seas Lagoon and visiting each of its amazing resorts.
We were visiting without the kids and I wanted to make the most of our child-free week. Not only do you get to ride the monorail several times, but you also get to see four of the best resorts at Walt Disney World.
This post may contain affiliate links.
To which I earn a small commission, at zero cost to you!
Find more info in our
Privacy Policy
.
There are no right or wrong ways to complete a monorail bar crawl. You can start at any of the resorts and finish wherever you would like. The logistics of getting to and from your resort would probably play the biggest factor in how you navigate the odyssey.
How to Do a Pub Crawl on Disney's Monorail
We started at Wilderness Lodge. While this isn't on the monorail route, it is part of the Seven Seas Lagoon and we were able to easily catch a boat to Contemporary Resort. Being so easily accessible, this made a great choice for a first stop. We were also able to take in the scenery and do a little Resort Hopping and shopping at the same time.
Also, we heard that the Polynesian resort lounges are super fun and upbeat and we would never want to leave so why start there when you end the night with it.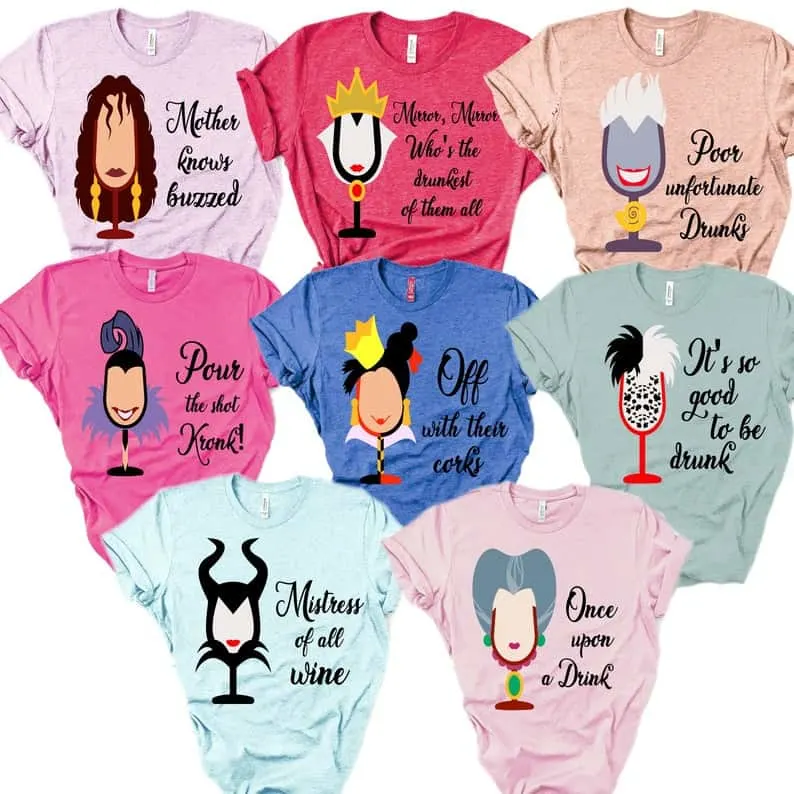 Don't forget to buy your Disney drinking shirts before leaving the house
Stop 1: Disney's Wilderness Lodge Resort
Getting from one resort to another isn't the easiest task. One could easily get to the Wilderness Lodge resort via ride-share, or through a theme park. We decided to stop by Disney Springs for lunch before starting our adventure, and this made it a lot easier to get to where we were going.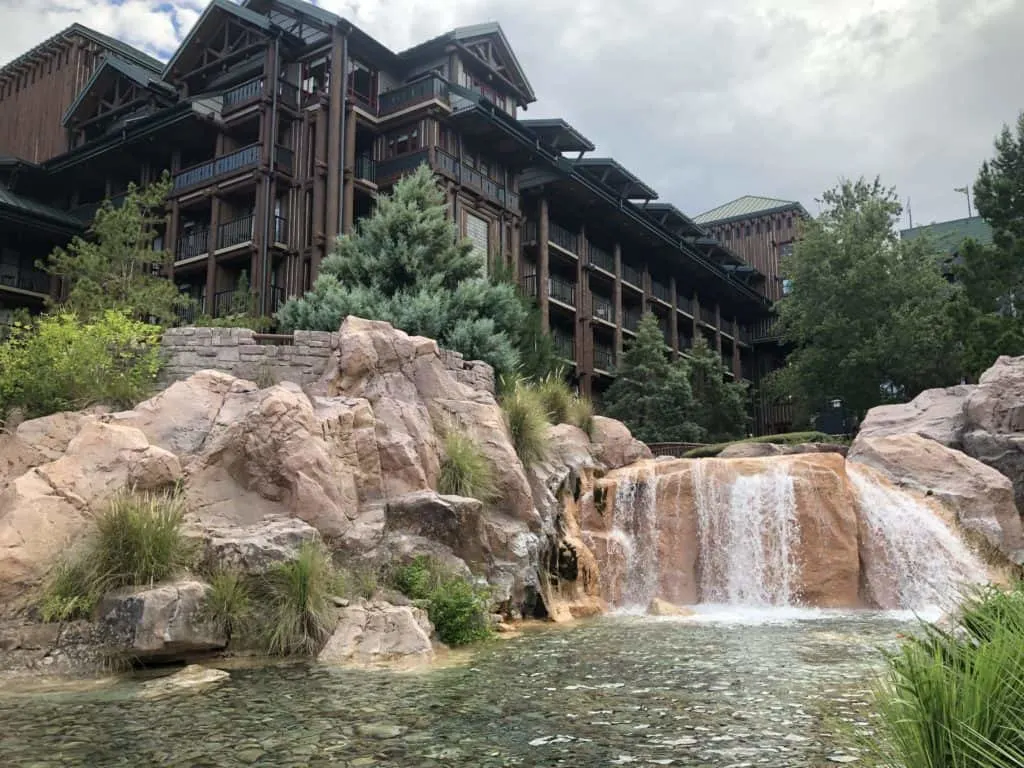 Managed to arrive in time witness the Fire Rock Geyser eruption. It was incredible and made me want to stay at this hotel when I bring the extended family in a few years.
Territory Lounge
First stop, Territory Lounge. This is a cute little lounge, not a whole lot going for it. Most people hang out here for a drink while they wait to be called into Artist Pointe. Just before the dinner rush, this lounge was nearly empty. That also meant that the waiter had plenty of time to chat with us about the resort, his most recommended drink and anything else he could think to talk to us about.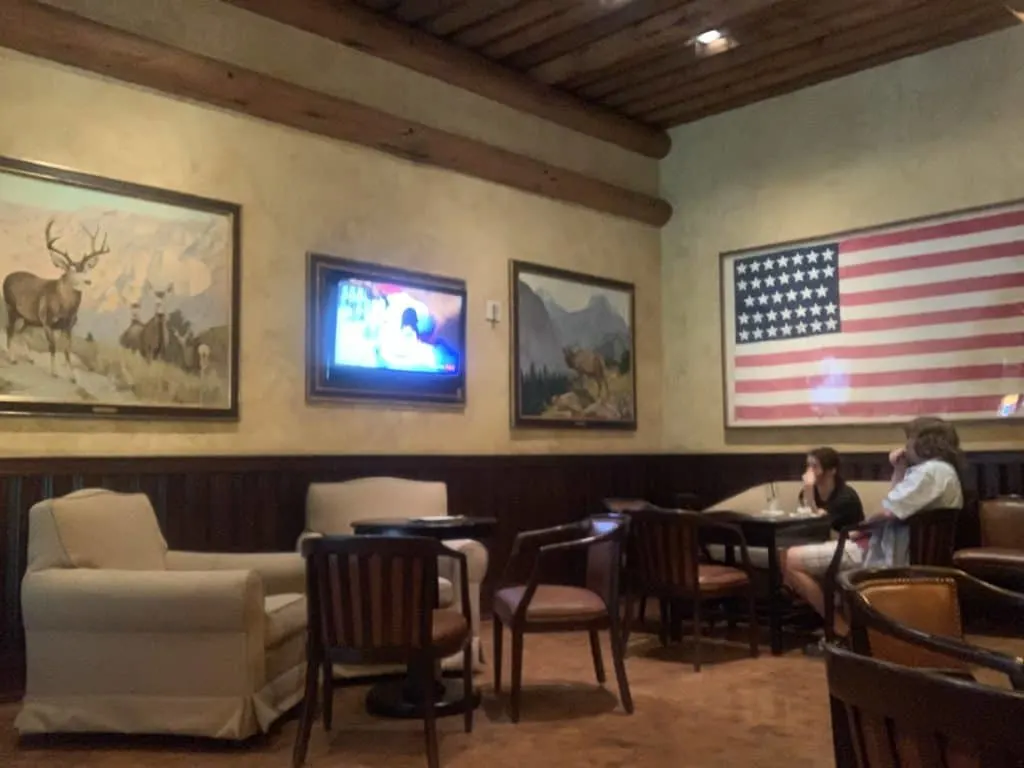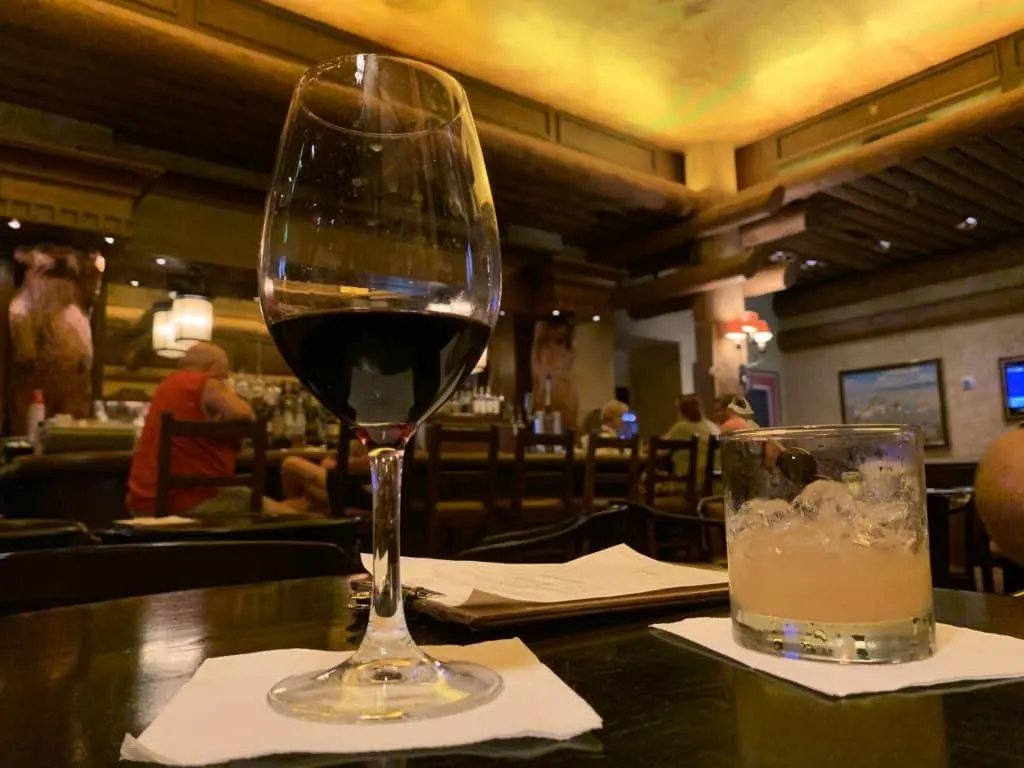 I'm not that adventurous when it comes to drinks so I stayed with a glass of red wine as my first drink of the day. Not a bad choice, it was a great glass of wine.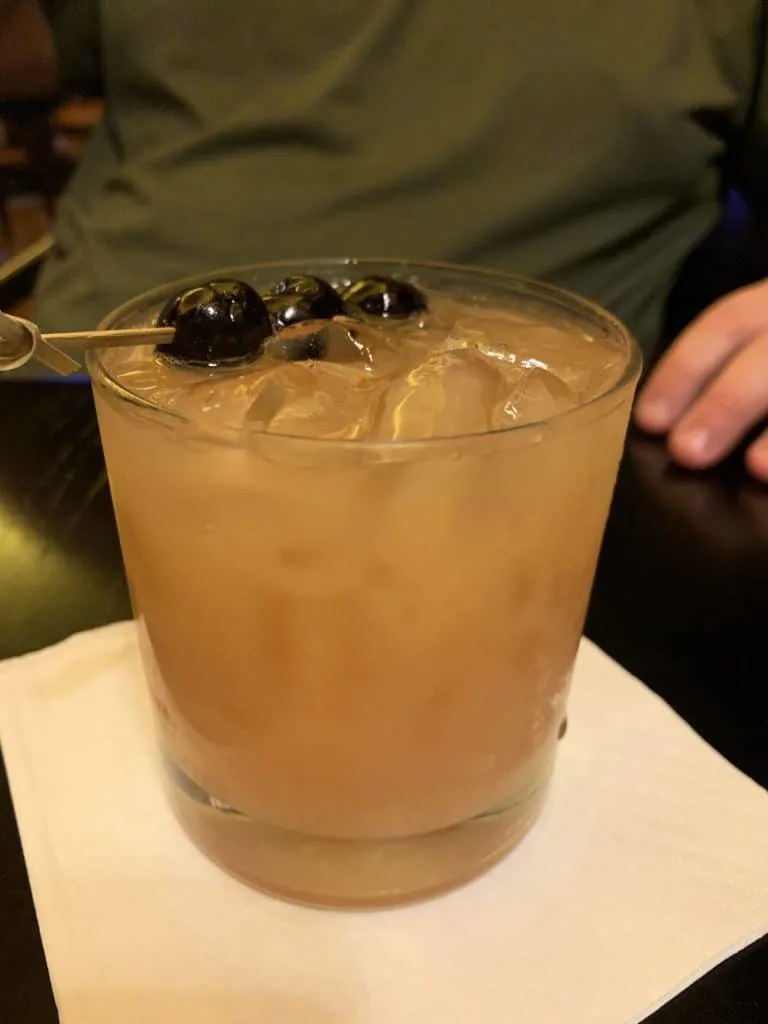 We were directed to Walk the Plank. It is made with Crown Royal northern harvest rye whisky, orange juice, almond, and fresh lemon juice, complete with a garnish of maraschino cherries. It's not on the menu but can be made at several lounges around Disney World.
Geyser Point Bar and Grill
A little further down the resort, towards the boat launch, we ran into Geyser Point Bar and Grill. There is a Cast Member at the door that is supposed to corral guests to the bar if they just want drinks, or to tables if they want a meal.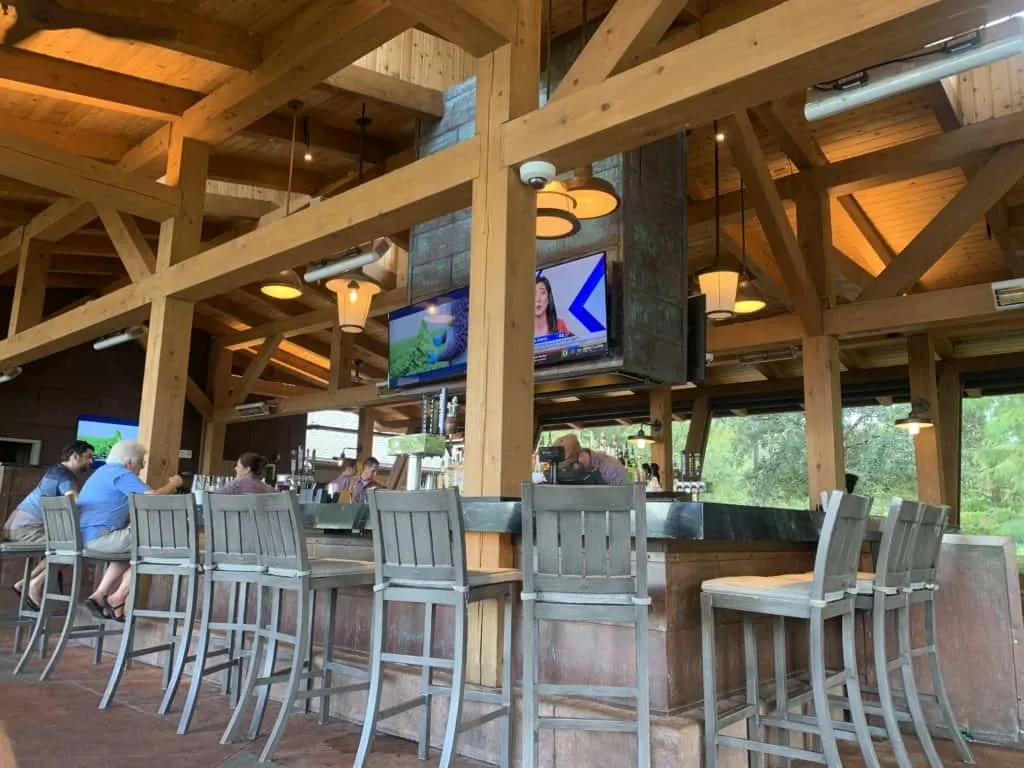 We didn't see this Cast Member and sat down near the waterfront. No one seemed to mind and it was still pretty early in the evening so it wasn't even busy.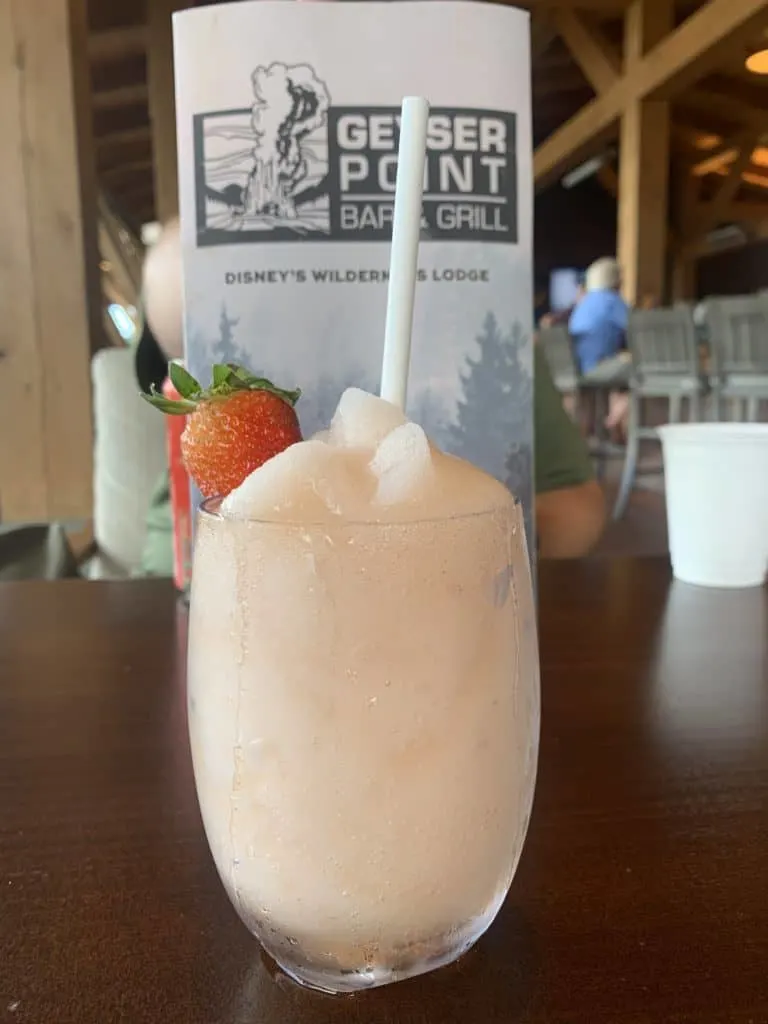 This delicious frozen beverage is made with Frozen Côtes de Provence rosé, vodka, and peach.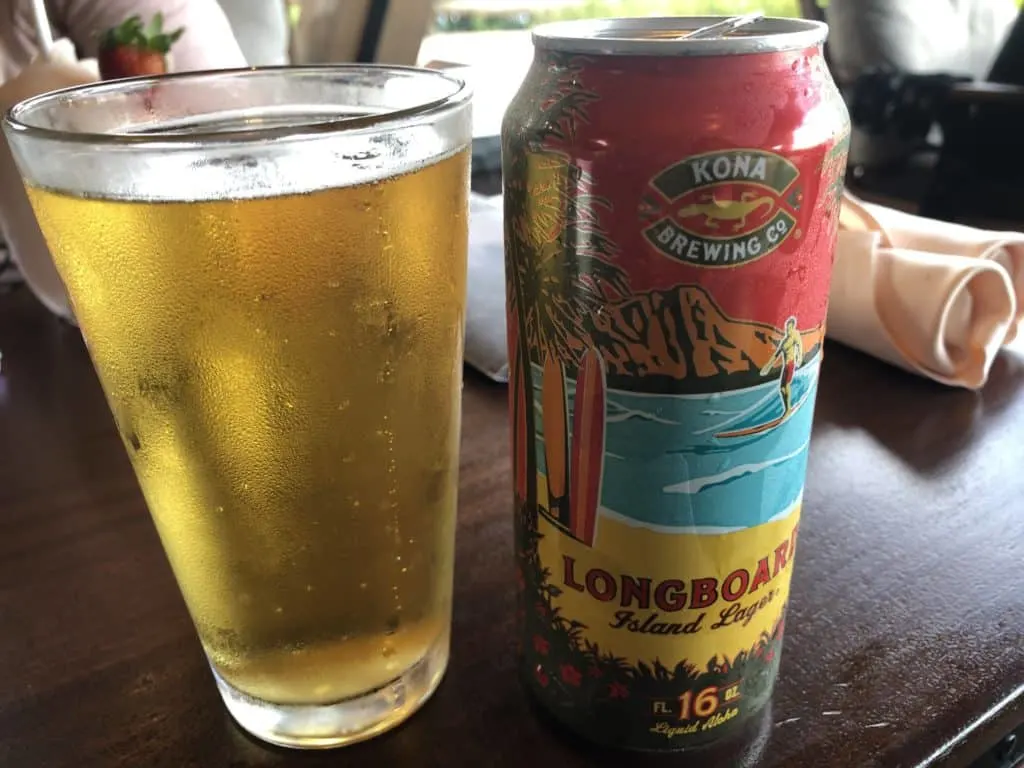 The internet advised us to try the Kona Longboard Island Lager and it did not disappoint. We are very particular about our beers and this definitely made the cut. He had another one at Spirit of Aloha the next night, it was that good.
Stop 2: Disney's Contemporary Resort
There is a short boat ride between Wilderness Lodge and Contemporary resort so we grabbed that instead of dealing with the bus and monorail.
It wasn't quite time for dinner, so we did a little shopping upstairs. We found a few neat pieces like Pins and Duke Caboom toys for the kids that we still haven't managed to see anywhere else around the World.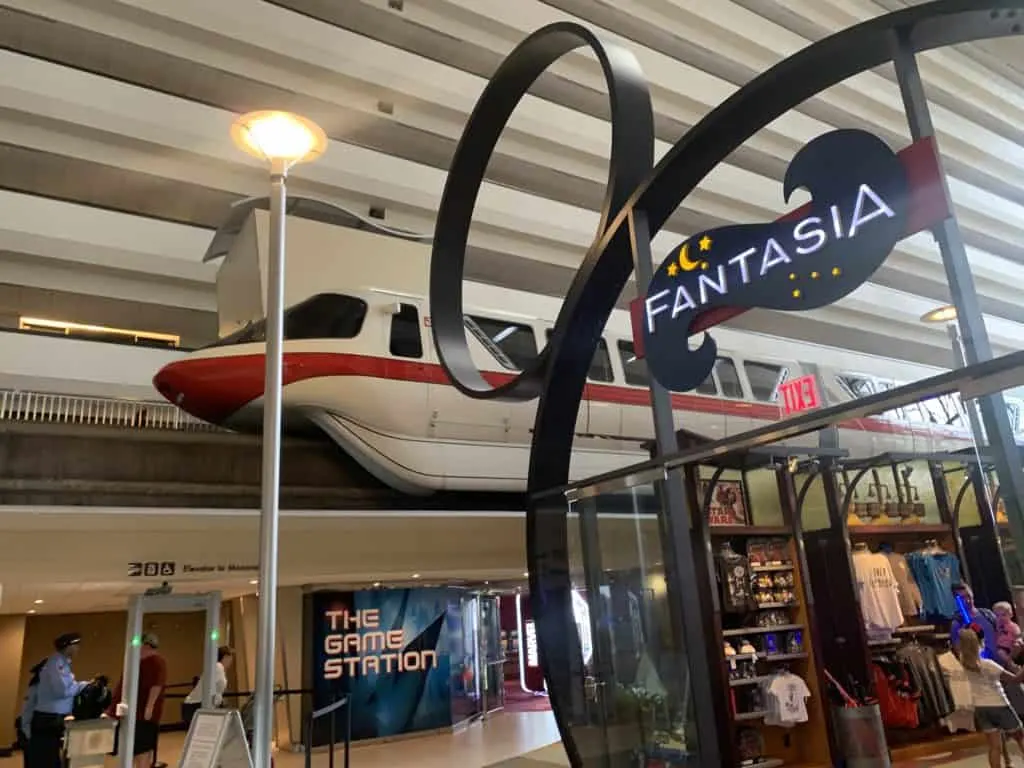 The Wave Lounge
Since it was getting close to dinner time and we already had a few drinks under our belt, we opted for the dining room instead of the bar.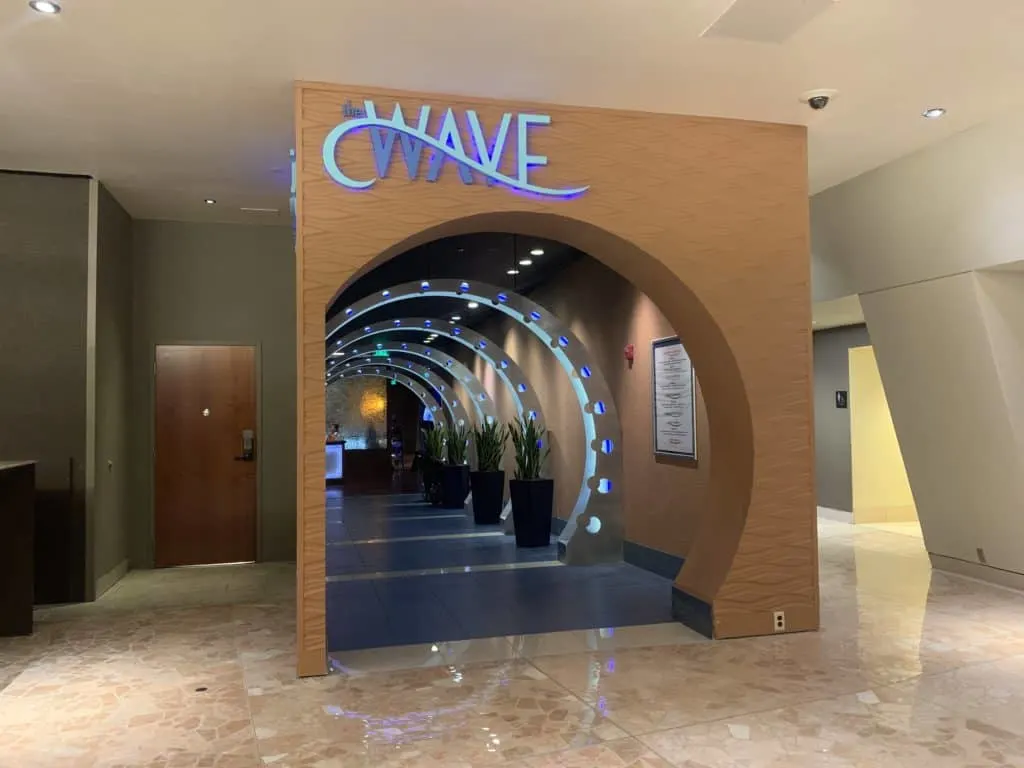 We waited a whole 10 minutes to be seated and I'm pretty sure this was just to clean a fresh table because the restaurant was not busy at all. It was, however, filled with a lot of fun characters (the Mickey's Not So Scary Halloween Party was starting in an hour).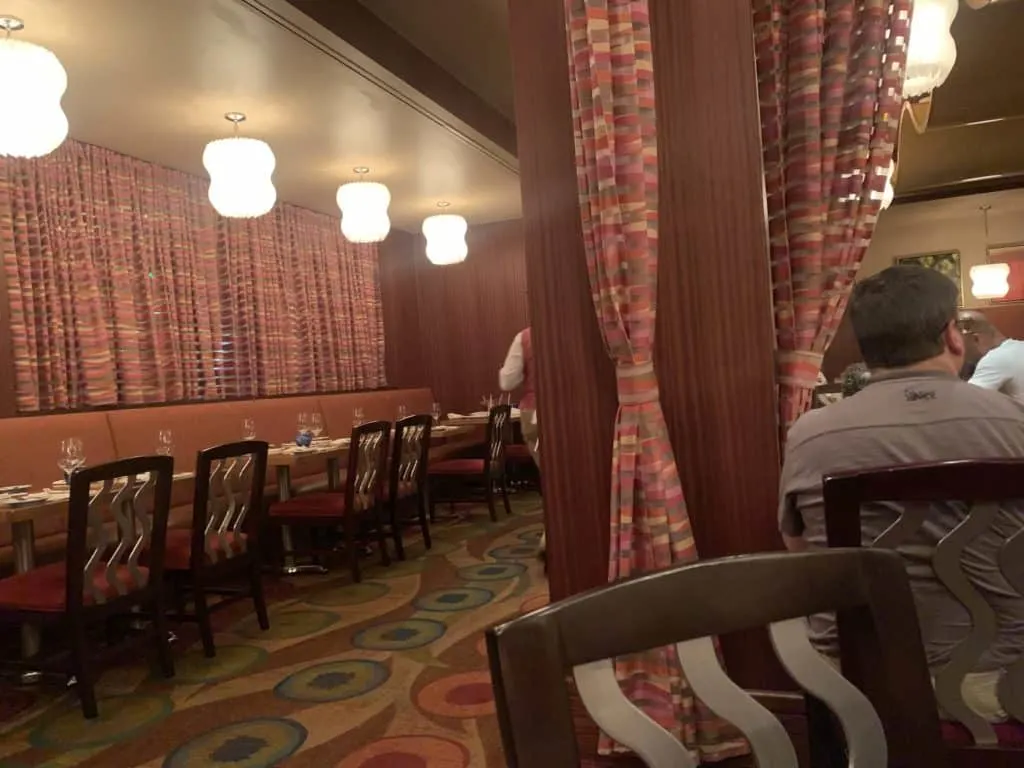 We spent about an hour here, having a quiet dinner and a few drinks.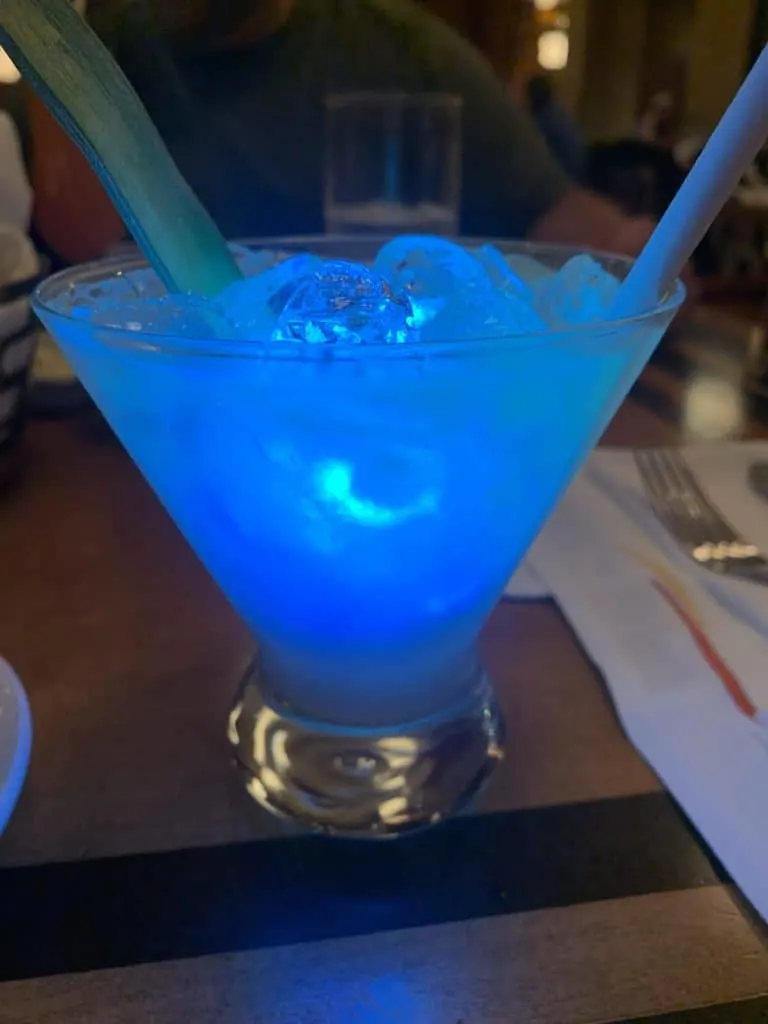 This one took a while for me to order; I am not a fan of fruity drinks or citrus in general so finding something that I liked was a little difficult considering Disney has this thing about citrus drinks in the summer months. The waitress was able to help me pick the Magical Star Cocktail. It did have citrus and fruit flavours, so I didn't down it immediately, but the taste wasn't too powerful so I did enjoy it.
Technically, my words were "I don't dislike it", but you get the idea. It was good, even for someone as picky as I am.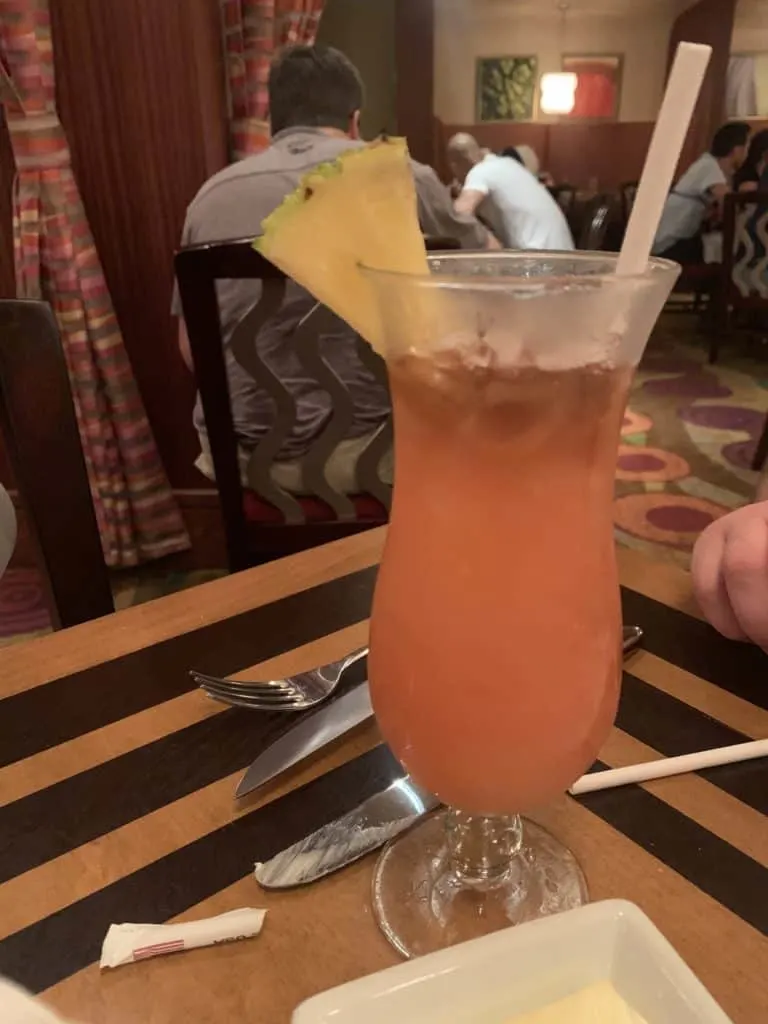 Hubby grabbed the Captain's, Mai Tai. Too strong for me but he is a little more adventurous than I am and he loved it, so there is that recommendation.
If you want pictures of the drink menu – mostly if you forgot the name of the drinks you ordered, we also forgot to take pictures of the menu but these guys didn't, check it out.
Honourary Mention
We skipped the Grand Floridian because Mizner is technically closed for reimagining. We didn't want to sit at Pop-Up Bar with just a handful of chairs during our pub crawl. I can't wait until the new restaurant is finished so we can go back and explore this resort property.
Stop 3 Disney's Polynesian Village Resort
Alas, our favourite resort. We have been here for 'Ohana breakfast, Spirit of Aloha dinner show and now part of our pub crawl. Pretty much any reason to visit is a good reason. Plus their coffee is amazing.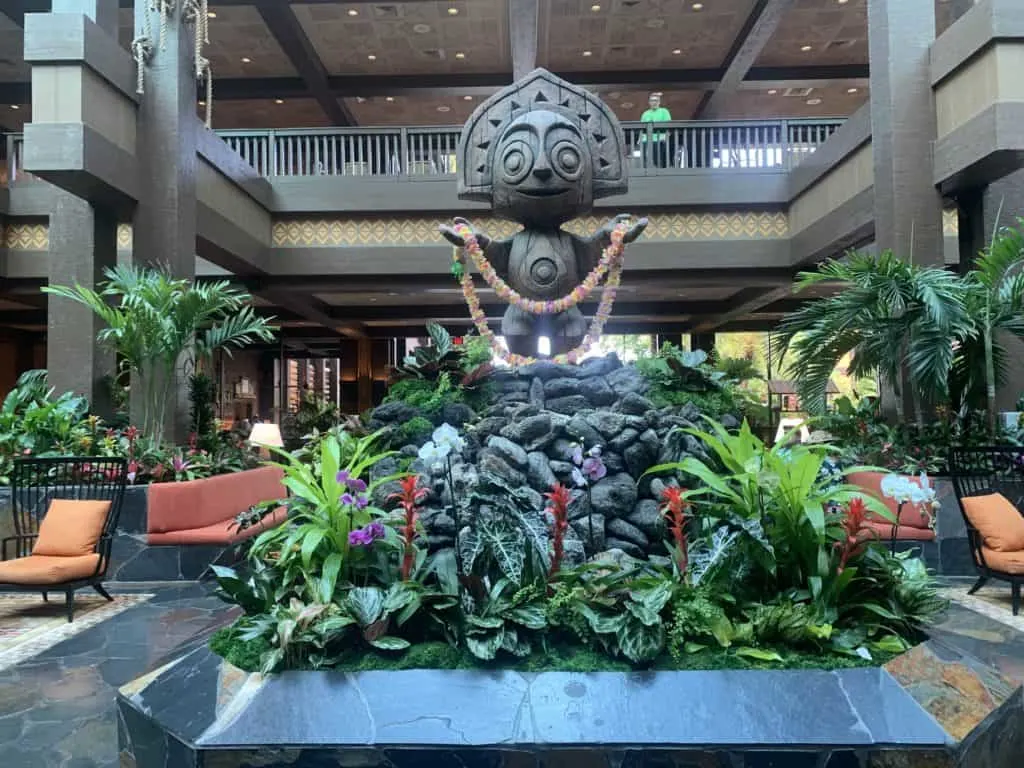 Tambu Lounge
Tambu Lounge is attached to 'Ohana so the bartenders are also serving the dinner guests as they take care of your drink related needs. We had a great conversation with our seatmates and our server, Sally, about Star Wars Galaxy's Edge.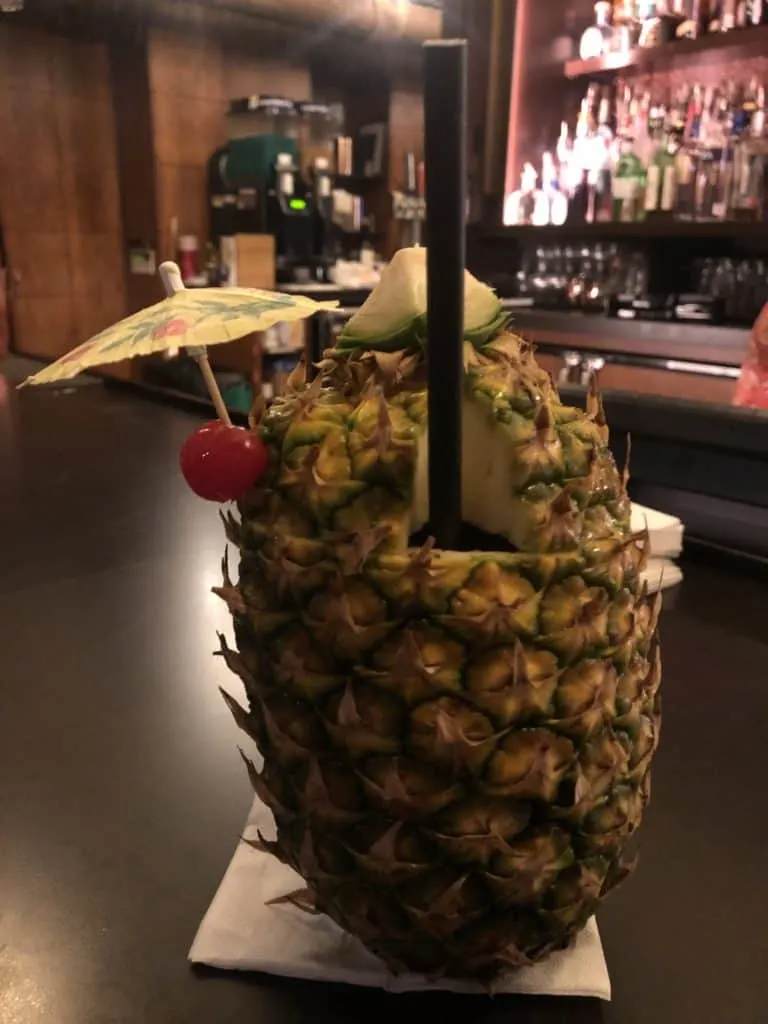 The Lapu Lapu is a great drink for those that love Pineapples. This is available with just Orange juice for those not interested in an alcoholic drink.
Ingredients
1 Pineapple, hollowed out with this
2 oz Myers Rum
2 oz Orange Juice
3 oz Pineapple Juice
1 oz Sour Mix
1 oz Bacardi 151 floated on top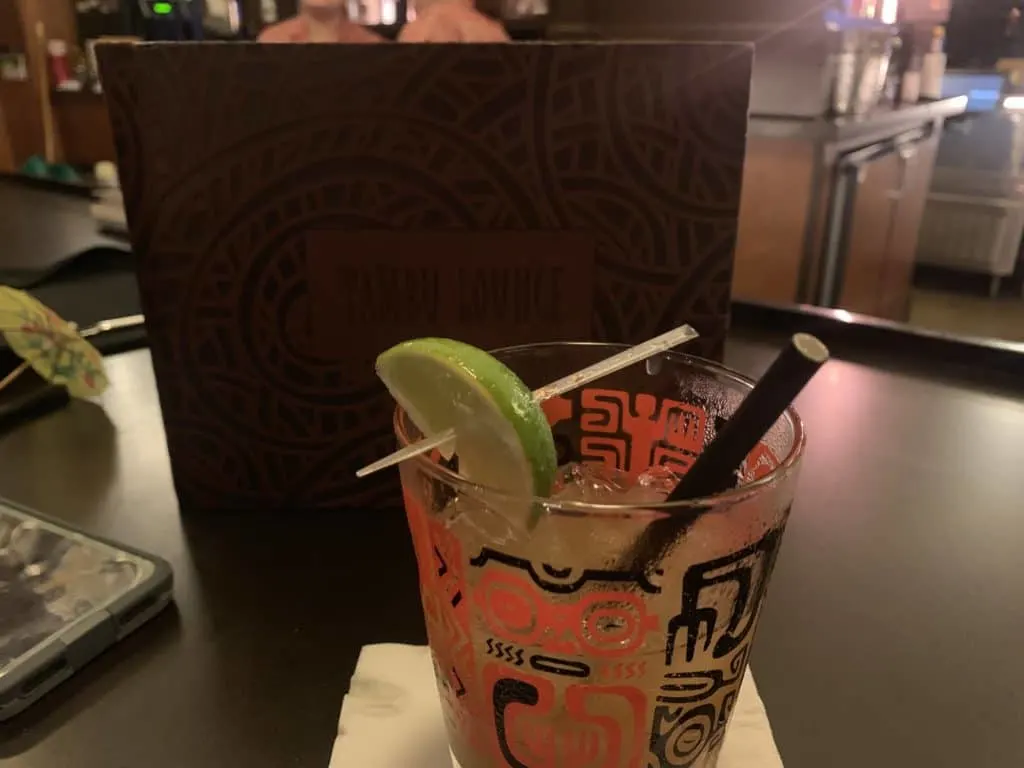 I love rum and coke as much as the next guy but Holy Moly this was strong. The Lime juice helped weaken the taste of the citrus juice but I could still taste it, just a little.
Trader Sam's Grog Grotto
Our next stop was going to be Trader Sam's but the wait was over 1 hour to get in. And you can't exactly go far or the beeper won't work. This is why everyone says to start with the Polynesian resort because it isn't that busy at 3 pm. Or at least, it shouldn't be.
Maybe next time, we will do a loop. Start and stop with Polynesian.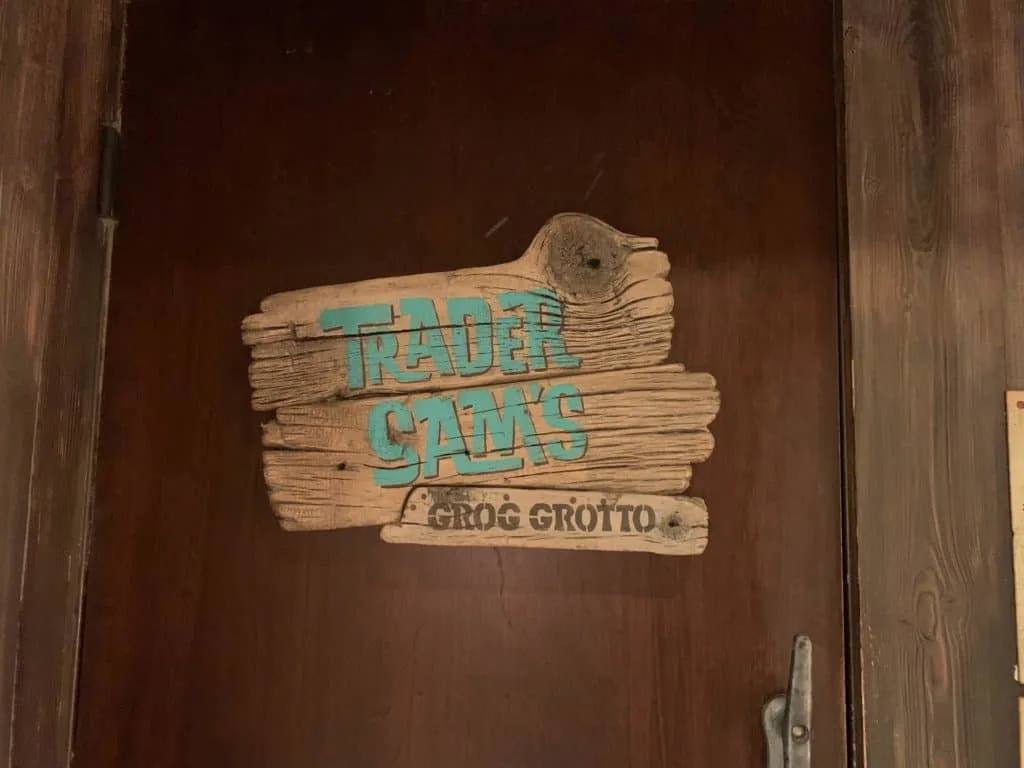 Monorail Pub Crawl Must-Haves
Designated Driver
This can not be stressed enough. You may be drunk out of your mind, you may be tipsy. Whatever you are, you are not fit to drive. Know when the buses and monorails run and have a plan to get back to your resort.
If you finish too late for the Disney buses, because let's face it, these lounges are a lot of fun, have your Lyft or Uber app downloaded and ready to go before heading out. It will be that much easier to hail a ride-share when the time comes.
We started shortly after we landed and got our room sorted out, so around 3 pm. By the time all was said and done, we left Tambu Lounge at 10 pm. Having been awake since 2 am to catch our flight, I am pretty happy with being able to stand upright until 10 pm.
Disney Monorail Pub Crawl Passport Lanyard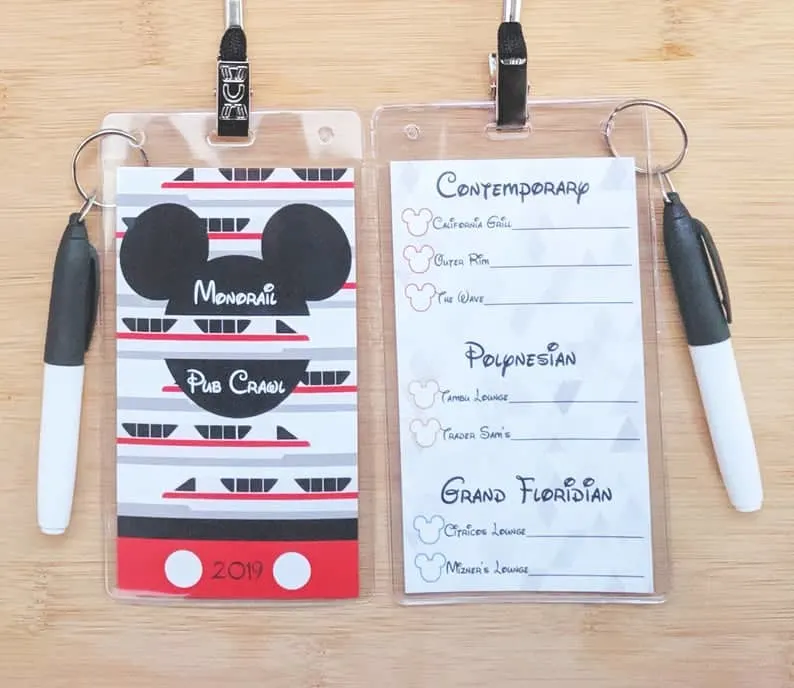 Don't attempt the Disney World Monorail Pub Crawl without this passport! It will help you keep track of the drinks you get at each bar.
With these 7 options, I would keep Wilderness Lodge in your back pocket and keep it for another day.
Your Thoughts...
Please share your thoughts in the comments or reach out on social media...We would love to hear from you.
Follow Mouse Travel Matters for Disney Parks news, the latest info and park insights, follow MTM on Twitter, Facebook, and Instagram.
You May Also Like…
Disney's Boardwalk A Quick Guide
Complete Guide to Star Wars Galaxy's Edge
Takumi-Tei Restaurant in Epcot's World Showcase!
Walt Disney World Tickets and Passes