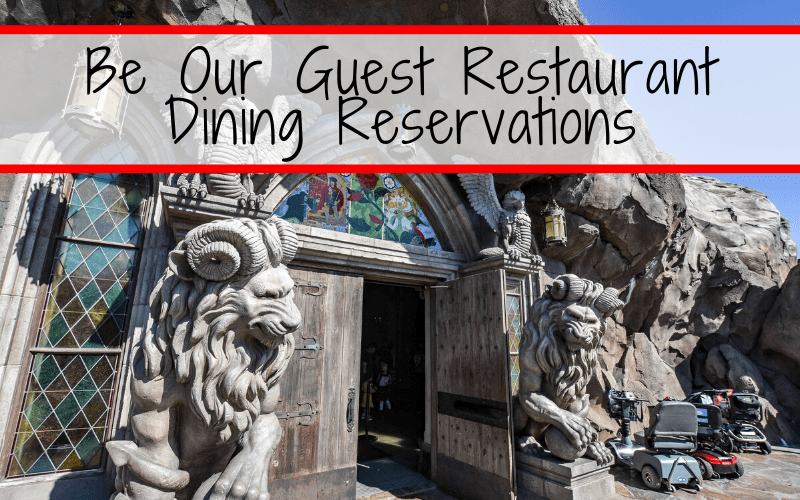 Enter the Beast's enchanted castle for a quick-service breakfast, lunch or an unforgettable sit-down dinner
This post may contain affiliate links.
To which I earn a small commission, at zero cost to you!
Find more info in our
Privacy Policy
.
Be Our Guest; The Basics
Be Our Guest is open for breakfast, lunch, and dinner every day. It is unique among Disney World restaurants in that reservations are required for all meals, even though breakfast and lunch are considered quick service (reservations are not required for quick service dining at other locations).
Be Our Guest Breakfast: Quick Service Meal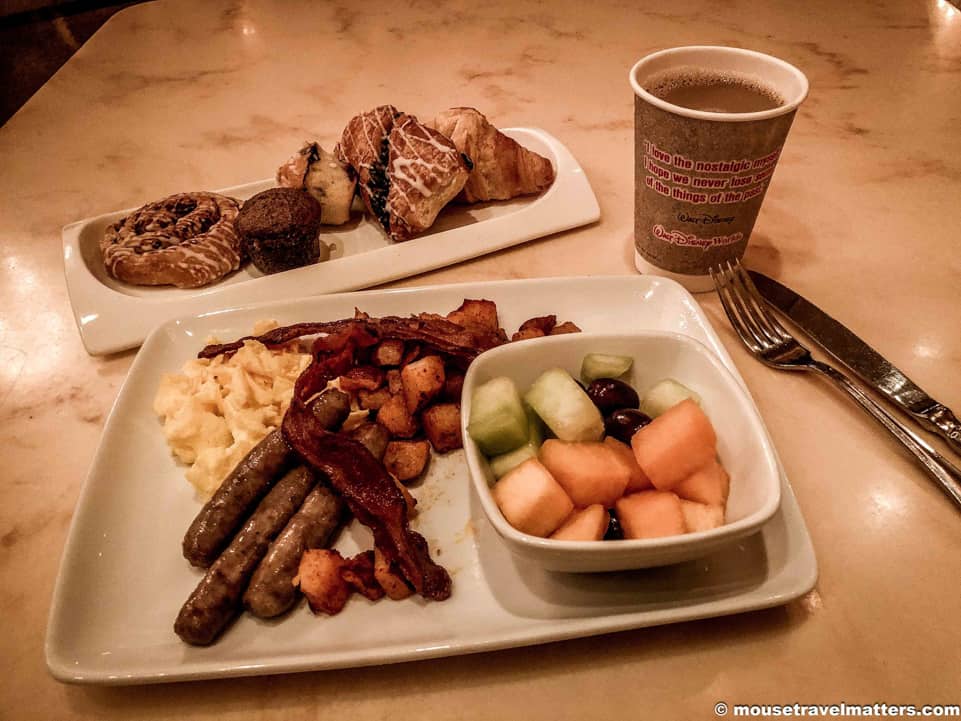 Breakfast at Be Our Guest typically runs from 8:00 am to 10:30 am.
Each adult meal costs $28 and includes a drink, choice of entree, and selection of pastries to be shared among guests. Each child meal costs $15 and includes a drink, choice of entree, and pastries.
Note that in addition to the entrees, the Master's Cupcake (with the "grey stuff") is available for $4.99.
You can use a quick service credit on any Disney Dining Plan for a meal at Be Our Guest. If you are using a dining plan credit, any drink on the menus is included with the plan, even alcoholic beverages like a Mimosa or Peach Bellini.
Breakfast at Be Our Guest is a fantastic value on the Dining Plan, with a value up to $38 from a quick service credit! Here is a link to the current breakfast menu.
Be Our Guest Lunch: Quick Service
Lunch at Be Our Guest is served from 11:00 am to 2:30 pm and is a quick service meal where you order what you want off of a menu (no fixed price).
Though lunch is a quick service meal, you need to make reservations up to 180 days in advance.
Entrees include sandwiches, salads, roasted pork, and soups. Prices range from $12.99 to $16.99. Get the full lunch menu here.
Be Our Guest Dinner: Fixed Price Signature Table Service
Dinner at Be Our Guest is served from 4 pm to park closing and is now a fixed price "signature" table service meal. You get to order an appetizer and entree off of a menu and the table receives a dessert platter to share. A non-alcoholic drink is also included. The current price is around $60.
Be Our Guest dinner is also a Character meal – the Beast himself has been known to appear in the West Wing and pose for pictures (though no autographs).
Dinner entrees include Pork Tenderloin, Filet Mignon, and a Seafood Bouillabaisse. Get the full dinner menu here.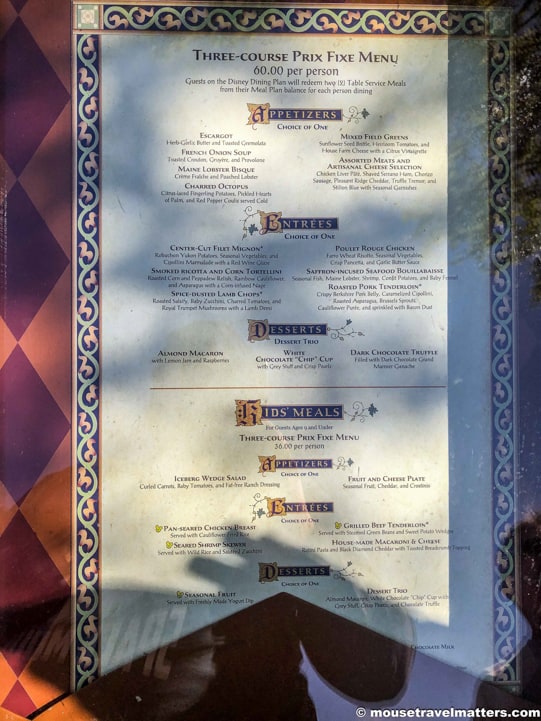 Be Our Guest Restaurant Review: How To Pre-Order Your Food
If you have a reservation for either breakfast or lunch at Be Our Guest, you have the option to pre-order your meal before you arrive. You can place your order on the Disney World website.
Order Ahead
You can order ahead for breakfast or lunch—but not dinner—on disneyworld.com if you have a reservation for Be Our Guest Restaurant—up to 30 days in advance!
To make your meal selection, go to the My Reservations page. Starting 30 days before your reservation date, a link will appear next to your reservation. Select the link to view and choose food and beverages from the breakfast or lunch menu, then submit your order. You don't have to pay until you arrive at the restaurant!

At the moment, this can not be done via My Disney Experience. Advance Order is not the same thing as Mobile Ordering.
Yes, people can share a meal at Be Our Guest! We felt the portions were big plus all the pastries. We took the pastries to go then had them later as a snack.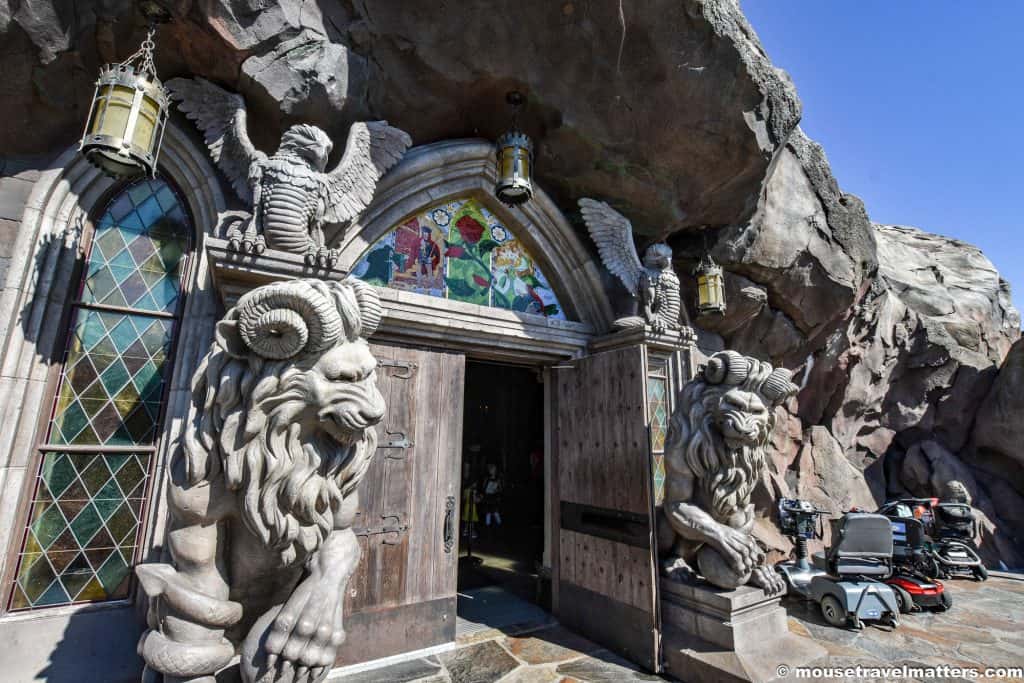 Can you eat at Be Our Guest without reservations?
Because Be Our Guest Restaurant is so popular, it is possible that there will not be any availability for Guests without reservations. This means that sometimes, there is no walk-in option
How do I make dinner reservations at Be Our Guest restaurant?
Making a reservation for Be Our Guest is no different than reserving a seat at any other Table Service restaurant; simply log in to My Disney Experience, find the Reserve Dining feature and voila.
The real trouble comes when picking your date and times. 8 am reservations are the hardest to get, especially on non-EMH days, as this means guests can access Fantasyland before the general public and potentially ride 7 Dwarfs Mine Train without a Fastpass and without a queue. This is optimal pre-park opening breakfast reservation planning.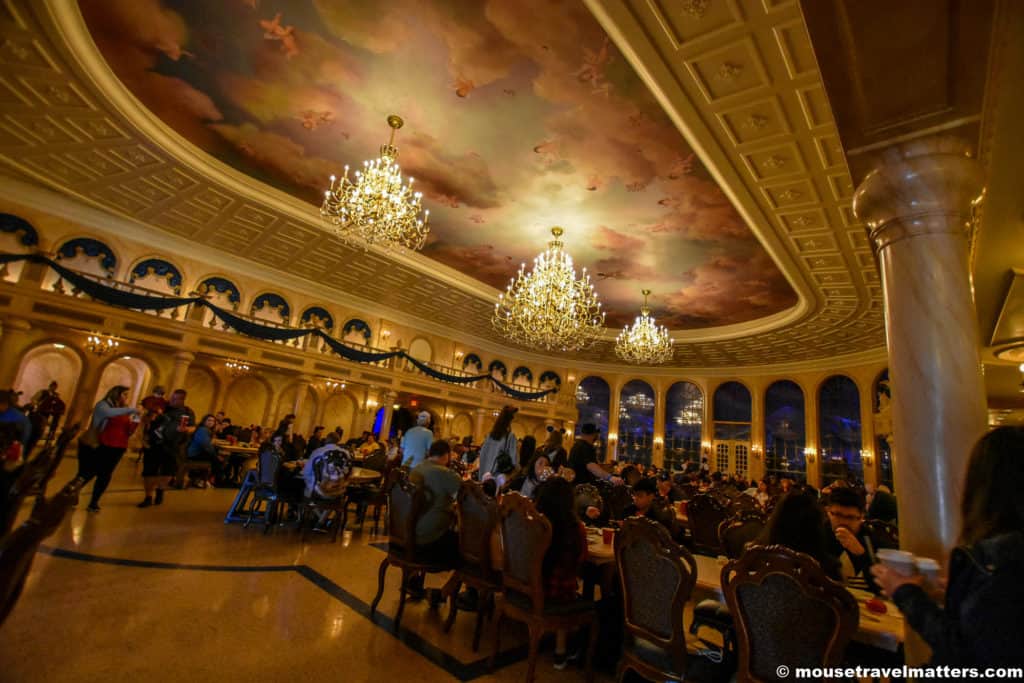 Be Our Guest Restaurant Hours
| | |
| --- | --- |
| Breakfast | 8:00 AM – 10:30 AM |
| Lunch | 11:00 AM – 2:30 PM |
| Dinner | 4:00 PM – 9:30 PM |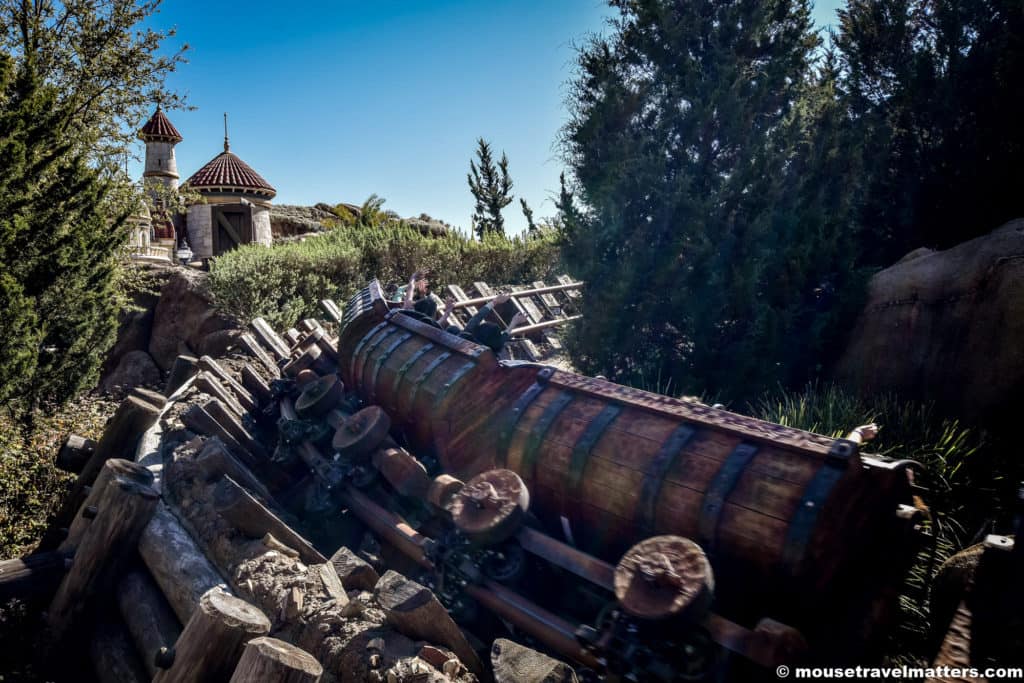 How early can you get into the Magic Kingdom with breakfast reservations?
Magic Kingdom park opening procedures have changed a lot in the last few years so here is a quick refresher.
The Magic Kingdom officially opens at 9 am. Guests will be allowed to enter Main St USA as early as 8 am and simply wander the streets, take photos and do a little pre-shopping before the lands open up at 9.
If you have an 8 am reservation for any of the Breakfast restaurants; Be Our Guest, Plaza Gardens or Cinderella's Royal Table, we suggest arriving at the gates for 7-7:30 am. You will enter the breakfast reservation line and enter around 7:45 am. This isn't much time to have an empty Main St but make sure you take full advantage of the time given.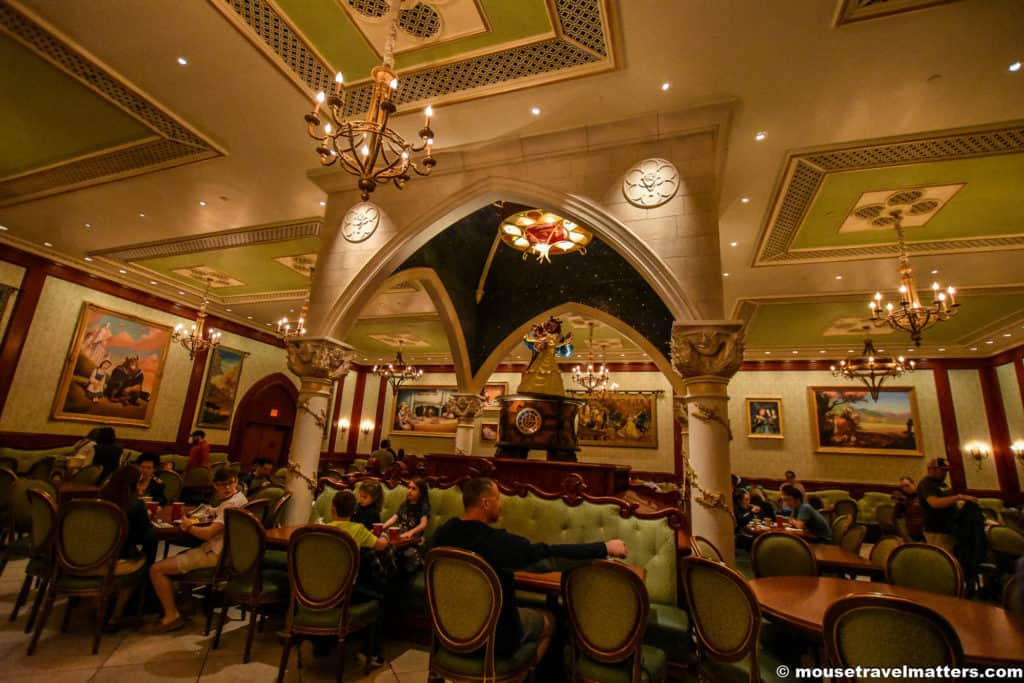 Tips for Dining at Be Our Guest
Consider Booking for Breakfast Or Lunch
Order Your Food In Advance Using Your "My Disney Experience" App (Breakfast and Lunch)
Look For a Coveted 8 am Breakfast Reservation
Refill Your Mug Before You Leave
Be Mindful That Dinner at Be Our Guest is Two Dining Credits
Persistence Is Key When It Comes to Getting a Reservation at Be Our Guest
Try The Grey Stuff- It Is Delicious!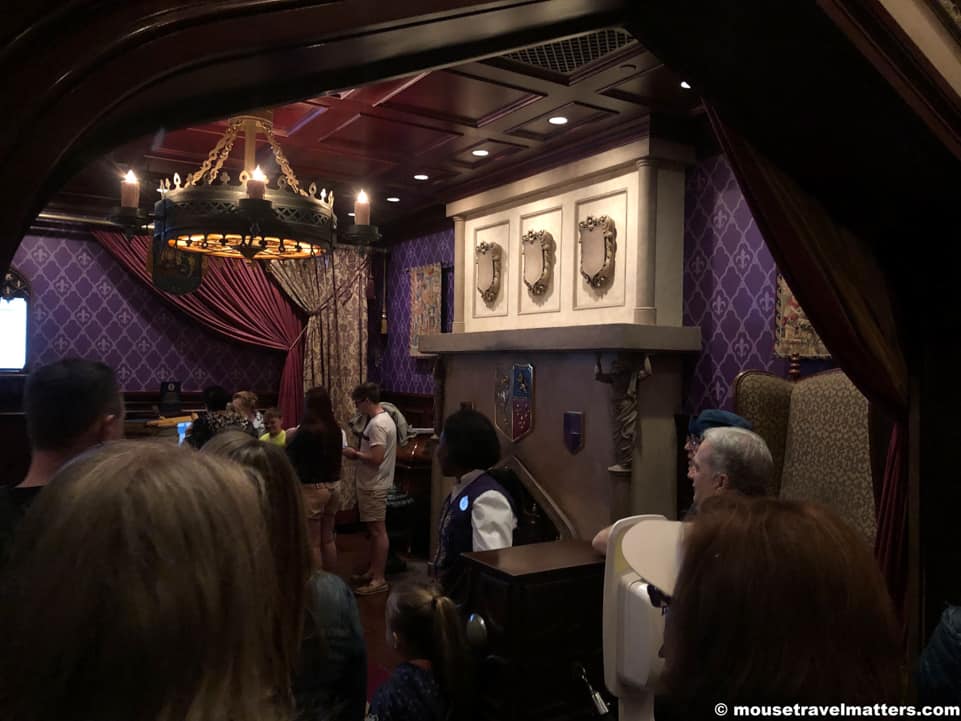 If you weren't able to get the reservation you want for Be Our Guest, I'd suggest using TouringPlan.com to find a reservation. I've had great success using their free dining alerts.
Any questions about dining at Be Our Guest? Please leave a comment below or join the conversation in the Walt Disney World And Disneyland Paris With Kids free private Facebook group!
You May Also Like